For rugged wear with a touch of whimsy, the upcoming Levi's collection has recently released a denim collection dreamt up in collaboration with Studio Ghibli's Princess Mononoke, which ought to delight film and denim enthusiasts alike. The Levi's x Princess Mononoke collection pays tribute to the beloved Hayao Miyazaki fantasy film, released in 1997, and then considered ahead of its time for its stunning animation style and poetic environmental ethos.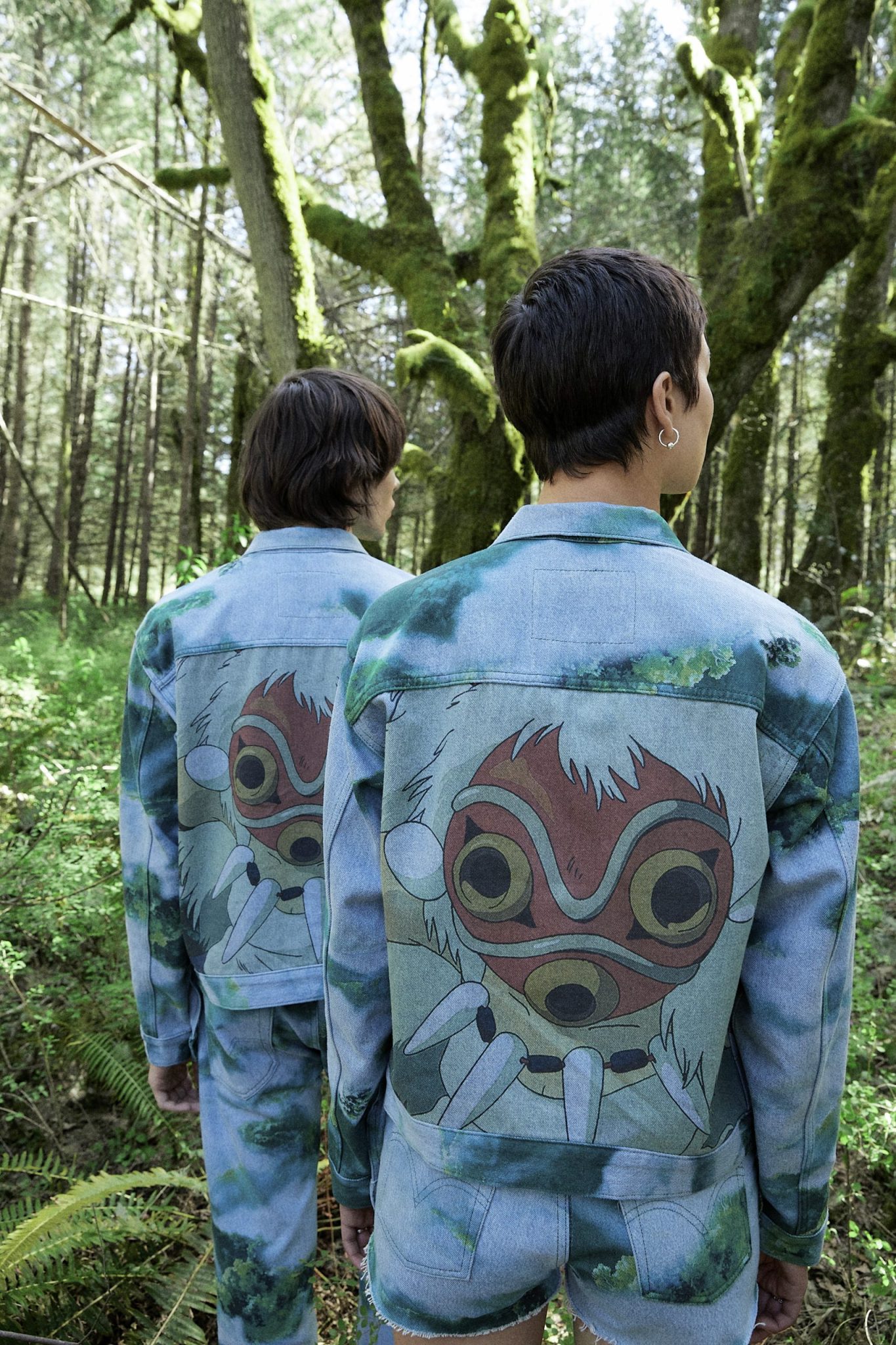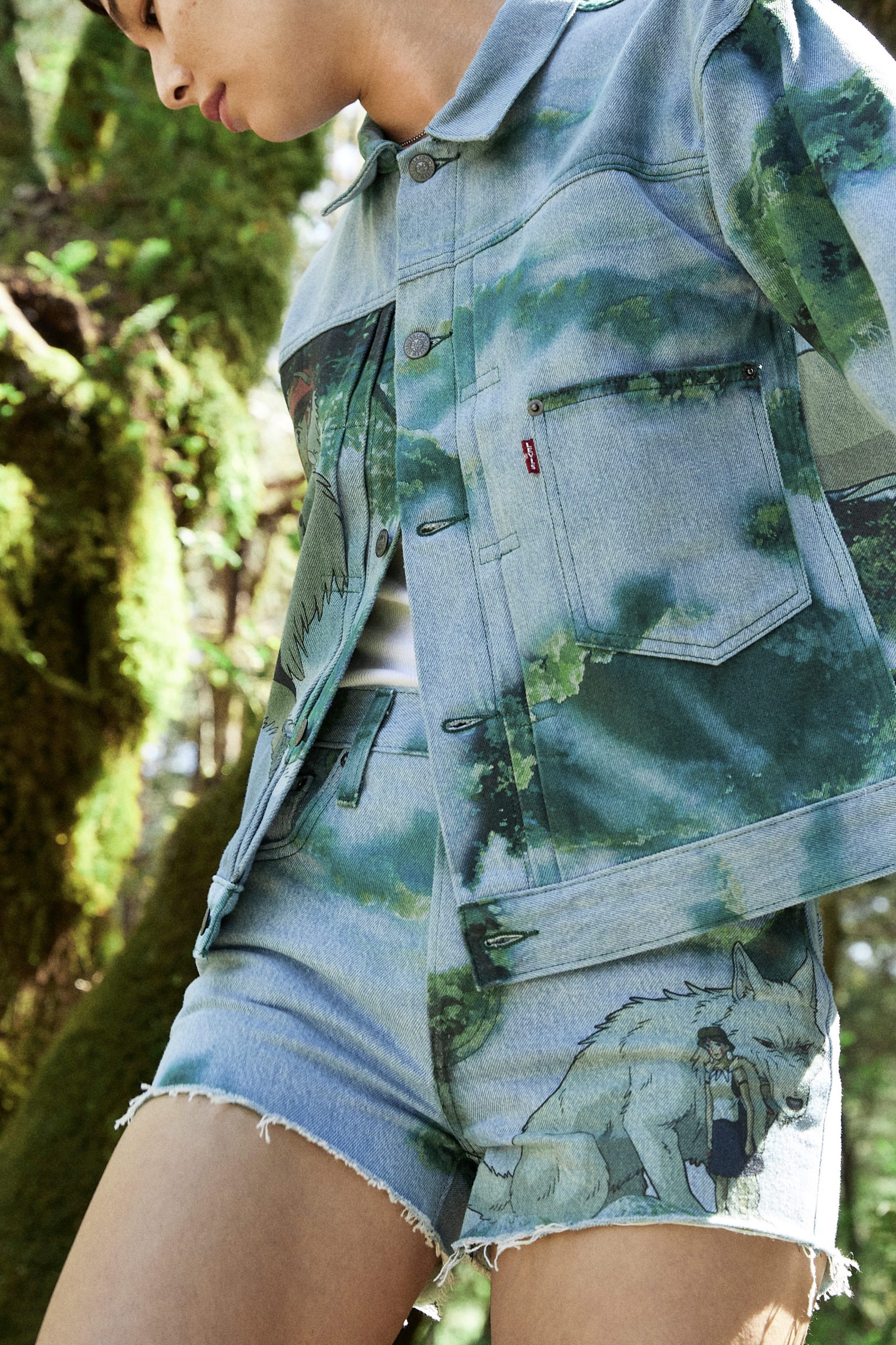 Inspired by the hand-painted landscapes and mythical forest creatures in Princess Mononoke, the collection captures the animated film's whimsical aesthetic across the denim brand's iconic styles. Standouts include The San & Wolf Trucker Jacket, the Ashitaka 501 '93 Jeans and the San & Moro 501 Shorts, all artfully depicting majestic forests, golden rays of sunlight, and a magical atmosphere.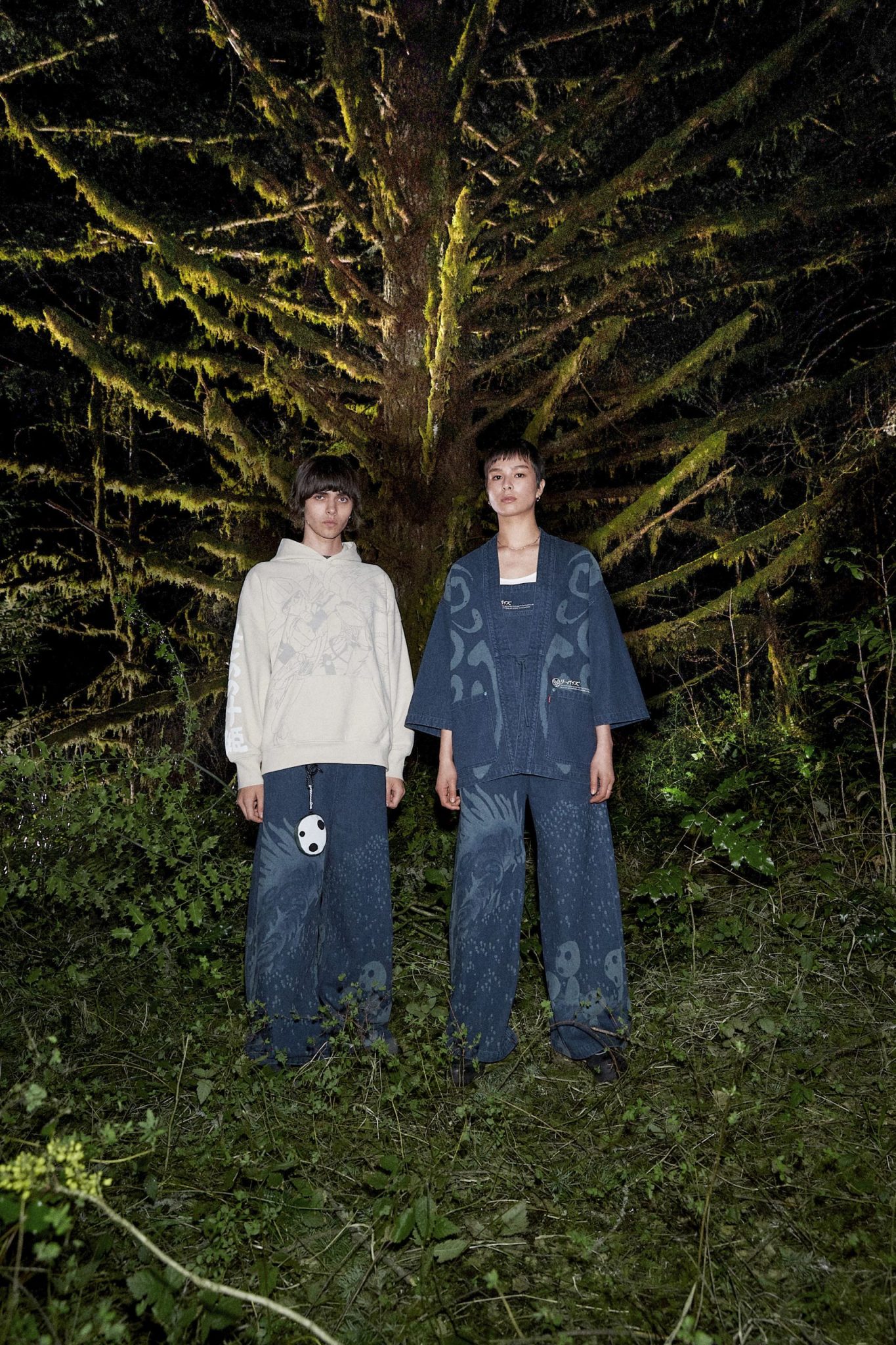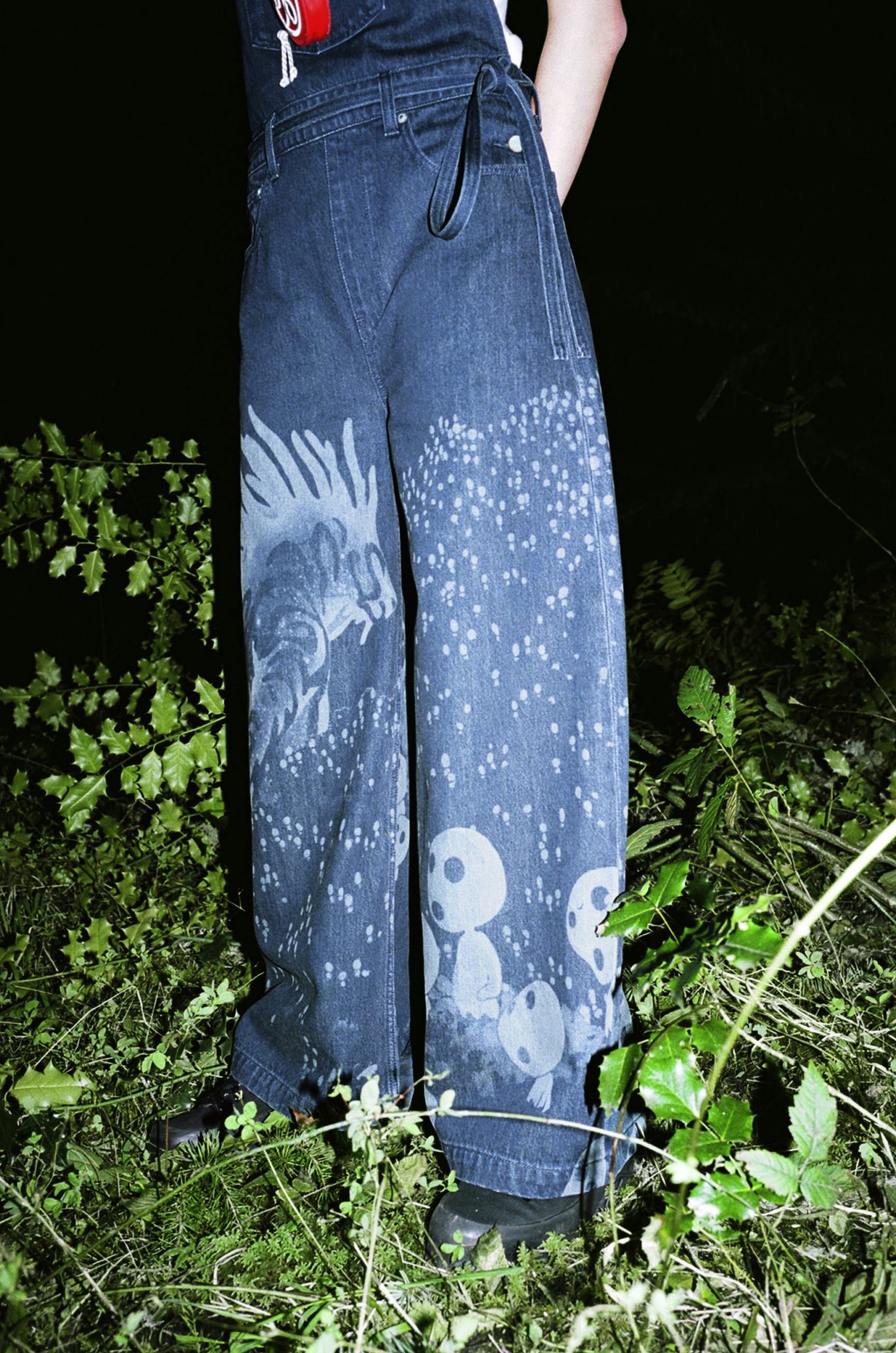 At the other end of the spectrum, the collection includes Nightwalker Denim Kimono Jacket and the Kodama Denim Overall, reflecting a darker indigo hue, adding depth and dimension to the collection. On top of these, graphic t-shirts and accessories such as an Ancient Forest Bucket Hat and San & Ashitaka Tote as well as two coin bags featuring San's mask and Kodama's face add a touch of magic to the collection.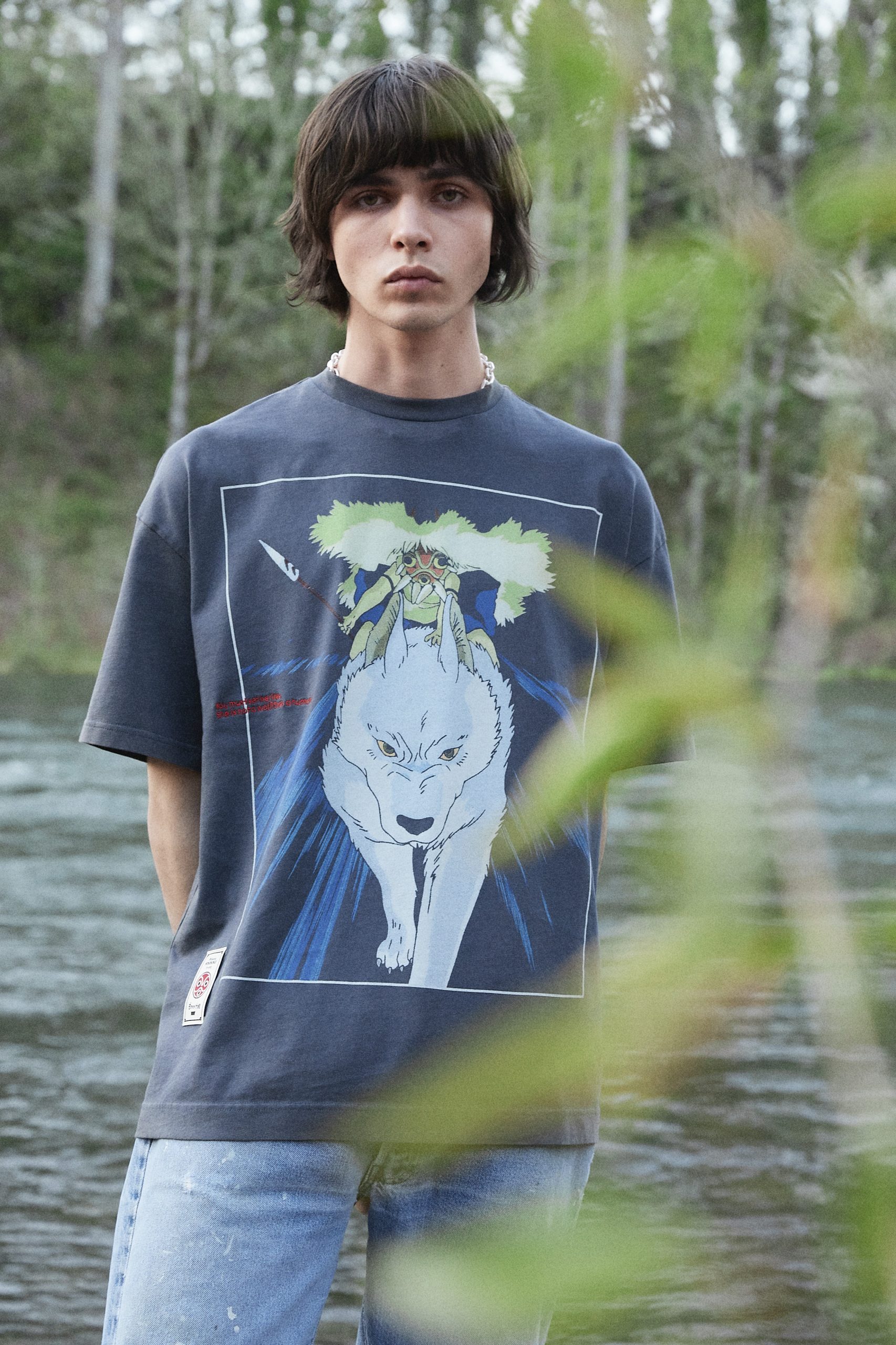 "Over 25 years after its release, Princess Mononoke continues to resonate deeply with audiences across the globe as an animated icon," said Karyn Hillman, Chief Product Officer at Levi Strauss & Co. "It was a joy to collaborate with Studio Ghibli and create such a beautiful collection that pays tribute to this compelling, artistic masterpiece."
For more information on the collaboration, visit here.
Photos by Levi's.