He sings, he dances, he produces, he acts – now, Chinese pop sensation Lay Zhang is taking his multidisciplinary talents to yet another new frontier as Hublot's latest ambassador. 
A pioneer of Mixed Mandarin pop music or 'M-pop', which blends Chinese performance elements to contemporary musical styles, Lay's inventive, trailblazing flair perfectly embodies Hublot's ethos of 'First, Unique, Different'.
Similarly, the Swiss luxury watchmaker's commitment to the 'Art of Fusion' in its craftsmanship is in lockstep with Lay's penchant for mixing cultures, identities, and art forms on stage.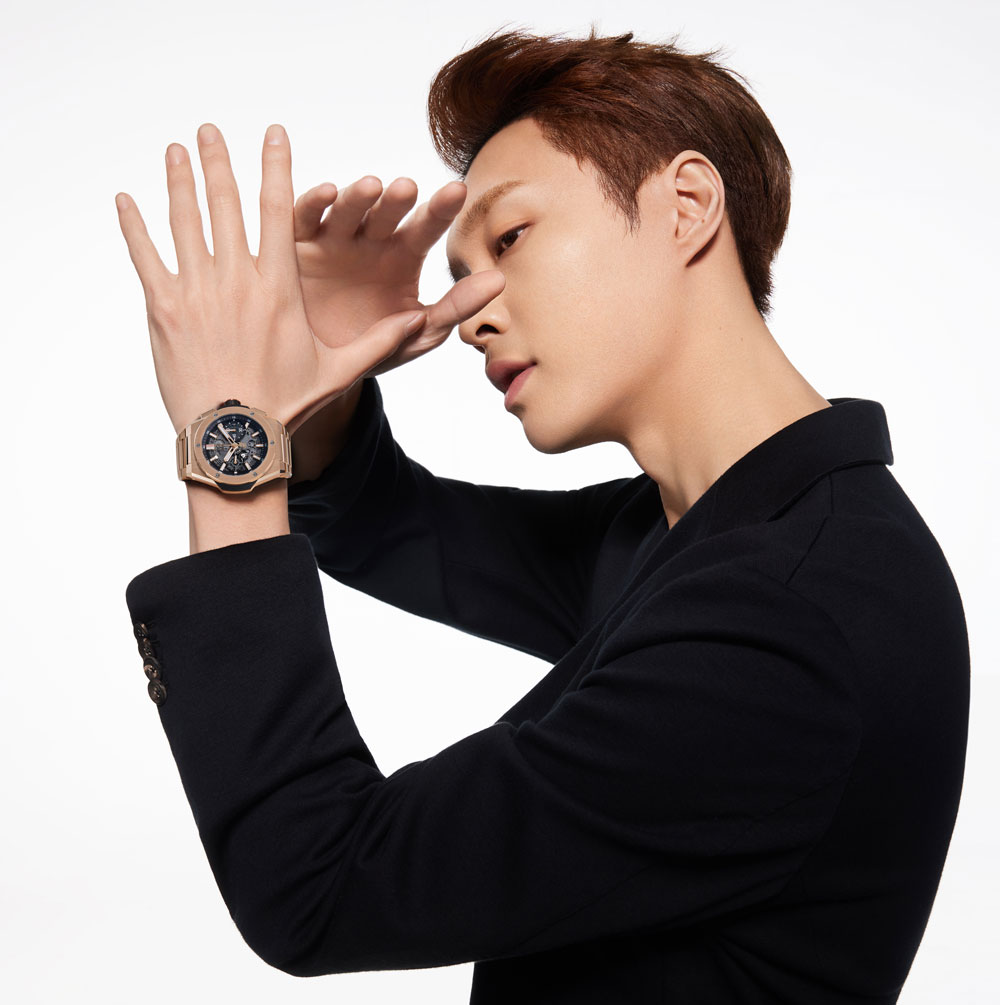 "Lay's dedication to performance and his fusion of traditional and modern makes him a perfect Ambassador for Hublot. We are delighted to welcome Lay into the family and look forward to new opportunities and expanding our horizons together," says Ricardo Guadalupe, CEO of Hublot.
The award-winning performer got his start in the industry at a young age, landing his first acting role at just six years old. It was his debut as a member of K-pop boy group Exo and its Chinese subgroup Exo-M, however, that shot Lay to fame and launched his solo career journey in 2016.
After reaching stratospheric heights of stardom in China, he went on to make his musical mark abroad, broadening his audience as he broke into the US Billboard 200 album chart.
Lay's unique brand of fusion which incorporates dancing, singing and acting in performances has earned him a reputation for bold innovation that mirrors Hublot's distinct approach towards crafting visionary timepieces that are always on the cutting edge.
"Hublot is known for pioneering innovation in watchmaking and boldly reshaping tradition with a forward-looking mindset to reveal the unique charisma of their timepieces. We both want to push the boundaries of our respective fields. As a big fan of Hublot, I am honored to join the Hublot family," says Lay Zhang on his new role with Hublot.
Source: Hublot