We spoke to the experts in laser treatments so you can make informed decisions before your next trip to the aesthetic clinic.
Thanks to the rapid advancement of science and technology, the beauty industry is progressing faster than we can decide which treatment to select off the facial menu. While that's nothing to complain about, the options can get overwhelming when it comes to choosing what's best for you.
Laser facials are especially increasing in popularity, with renowned aesthetic clinics boasting claims of high customer satisfaction. However, many are still unfamiliar or sceptical towards the process. How does it work? Is it safe? How often can laser treatments be done?
We spoke to the experts in laser treatments so you can make informed decisions before your next trip to the aesthetic clinic. Here's everything you need to know.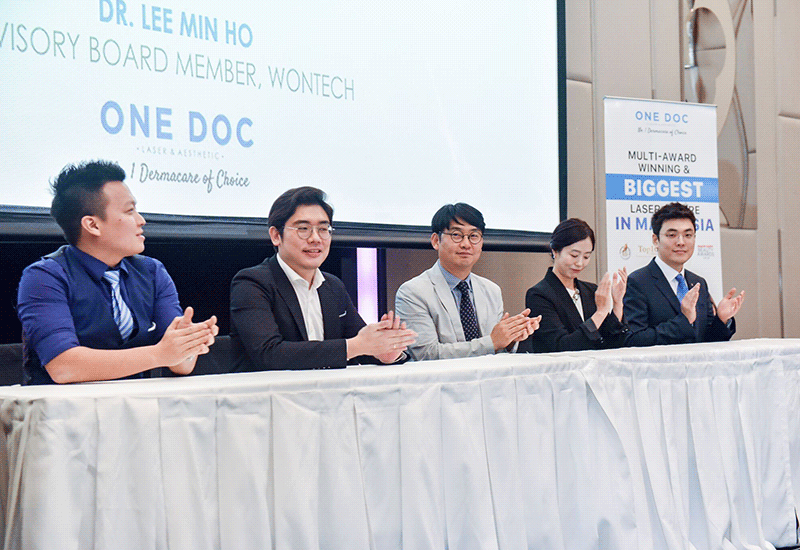 Types
First off, it's important to note that there are several types of laser treatments, distinguished by their wavelengths and mode of delivery. These can be further broken down based on the equipment and technologies used by different companies. In general, the two main categories are ablative and non-ablative lasers.
Ablative procedures involve an intense wavelength of light that is ejected into the skin to remove the outer layers of aged or damaged skin. This may also stimulate collagen production in the underlying skin. Examples include:
Carbon dioxide laser (Co2) – This type of gas-laser is commonly used to resurface the skin or treat skin cancer. Since it is the highest-power continuous wave laser currently available, side effects may include pain, itching, redness, scarring and a long down-time. However, it has largely been replaced by fractional lasers that penetrate the skin in micro pinpoints, thus reducing recovery time.
Erbium Yttrium-Aluminum-Garnet (Er:YAG) – This laser uses a white metal to produce infrared light that targets surface level to moderately deep skin issues on the face, hands, neck or chest. It is most commonly used to cure pigmentation, acne scars, sun damage, fine lines, wrinkles and moles. Side effects such as redness, swelling and bruising typically last one to two weeks.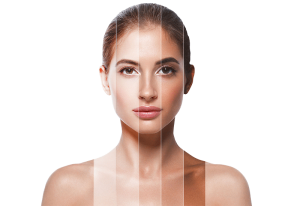 On the other hand, non-ablative (or non-wounding) procedures pass through the skin's outer layer to penetrate the tissue underneath. They are typically targeted at stimulating collagen growth and tightening the underlying skin to improve skin tone, remove fine lines and correct mild to moderate skin damage. Examples include:
Pulsed dye laser – This produces a yellow wavelength of light to target blood vessels and shrink them, creating a rubber band snap sensation on targeted areas. Results are permanent and ideal for treating spider veins, birthmarks, acne scars, rosacea and broken capillaries. Temporary pigmentation and bruising may occur.
Alexandrite laser – This laser involves the process of photothermolysis – using light (photo) to heat (thermo) a selected area for destruction (lysis). It causes very precise tissue destruction of the lesion and leaves surrounding tissues undamaged. Pain is common during treatment due to the use of heat, while redness, swelling and itching may last for several days.
Pico laser – One of the most popular options in recent years, this laser produces ultra-short pulses of high intensity light at picosecond speed to break down pigmentation, acne scars, dark spots and even tattoo ink deep beneath the skin's surface. It is the recommended type of laser treatment by the team at One Doc Medical, an award-winning aesthetic clinic based in Malaysia, for its efficiency, effectiveness and little to no downtime.
"Pico Laser is a gentle laser treatment that is non-invasive and the healing time is quicker…In addition, it is a safe rejuvenation treatment that is suitable for skin maintenance for all skin types," says Dr. Terrence Teoh, co-founder and executive director of One Doc Medical.
Results and recovery
Based on the above, the results of laser treatments largely depend on specific skin concerns and the type of laser.
"Laser treatments help to reduce sebum production, decrease acne breakout and minimise pore size. Regular laser treatments also help to boost up collagen production through collagen remodelling, hence progressively delay skin ageing and reduce other problems," explains Dr. Michael Ong, One Doc Chief Executive Officer.
On top of treating existing problems, laser treatments can also serve as a preventive measure if used in tandem with an active and healthy lifestyle.
"Getting good sleep, drinking water and maintaining a regular skincare regime along with frequent Pico Laser treatments will certainly help to prevent future skin problems," Dr. Michael advises.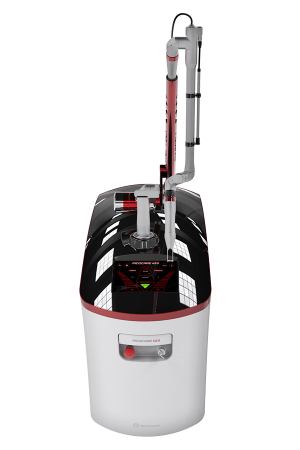 That said, the efficacy of the treatment can be improved with the use of more precise technology, higher number of wavelengths and suitability to your skin type. Principle of WONTECH, Genie Jung shares, "Picocare is known to have the fastest 'gold standard' pulse duration, which is widely accepted to be 450 picoseconds. This means less skin damage & faster recovery."
"Amongst all other Pico lasers, Picocare offers the most options of 'spot sizes' as they have six different hand pieces for targeted therapies – the most powerful being the HEXA Laser Induced Optical Breakdown (LIOB)," she elaborates.
The combination of Picocare's high pulse duration, HEXA LIOB technology and highest number of wavelengths in the market (which means more types of pigmentation concerns can be treated) makes it an outstanding choice for pico laser treatments. Moreover, it is a Korean-developed laser which is specifically developed for stubborn skin issues in Asian skin, hence suiting the needs of the Malaysian market.
For these reasons, One Doc Medical is proud to own the highest number of Picocare laser devices in Malaysia (one per outlet).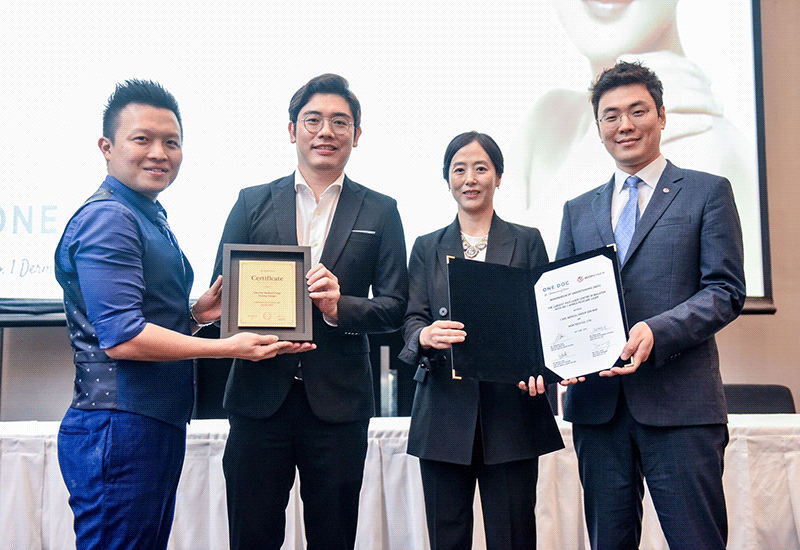 Frequency
According to Dr. Terrence, the frequency of treatment also depends on the skin type, specific concerns and the severity of those concerns. There is no one-size-fits-all standard, which is why consultation with a trusted professional is extremely important.
One Doc Medical currently offers multiple One Doc Pico Laser treatment packages for different skin conditions, including a first trial promotion for its One Doc Pico Laser Toning (RM399) and One Doc 4-Step Pico Laser Facial (RM699). Suitable treatments will be recommended after a brief consultation.
For more information or to find a One Doc clinic near you, log on to onedoc.com.my. To request for a consultation, call 018 2100886.
Photos: One Doc Medical