Having tried a selection of dishes off the three menus, here are our favourite picks.
You know Lunar New Year is around the corner when you see terms like luck or prosperity on restaurant menus. Expressions like these are synonymous with Chinese culture, especially when welcoming the new year. This is precisely what award-winning restaurant Lai Po Heen at Mandarin Oriental Kuala Lumpur highlights in its three set menus: Fortune, Prosperity and Wealth.
Each set offers 8-courses of Cantonese fare: Fortune and Prosperity require a minimum of four diners and are priced at RM288 and RM388 nett per person respectively, whereas Wealth is individually plated and requires a minimum of two diners for the price of RM488 nett per person.
Having tried a selection of dishes off the three menus, here are our favourite picks.
Yee sang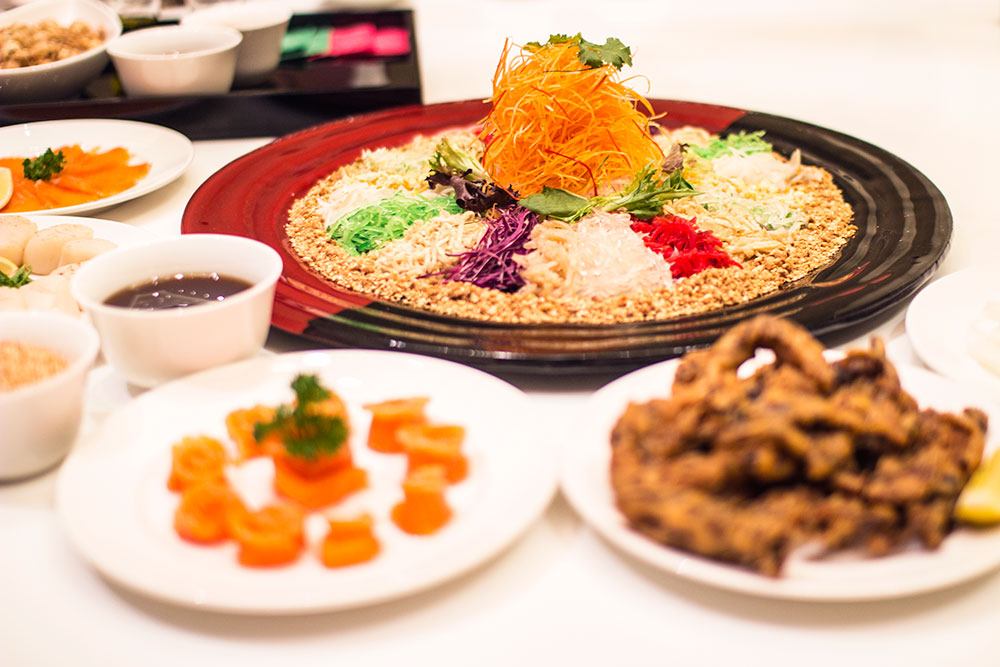 No CNY meal is complete without yee sang, and Lai Po Heen offers five different toppings (depending on the set) to meet every preference. After trying three of them, namely salmon, scallops and soft shell crab, we have a favourite. While salmon and scallops are commonly served in other restaurants, the soft-shelled crab is a unique option, adding a crunchy texture to the staple dish. We find that the crab's flavours stand out more than the other two when combined with the assorted vegetables, emerging our top pick amongst the three.
The two other toppings include abalone and shredded fruits in sesame dressing (vegetarian-friendly option). These yee sang creations are available for lunch, dinner and takeaway, with prices varying from RM98 to RM368 nett for half portions and full portions.
Fortune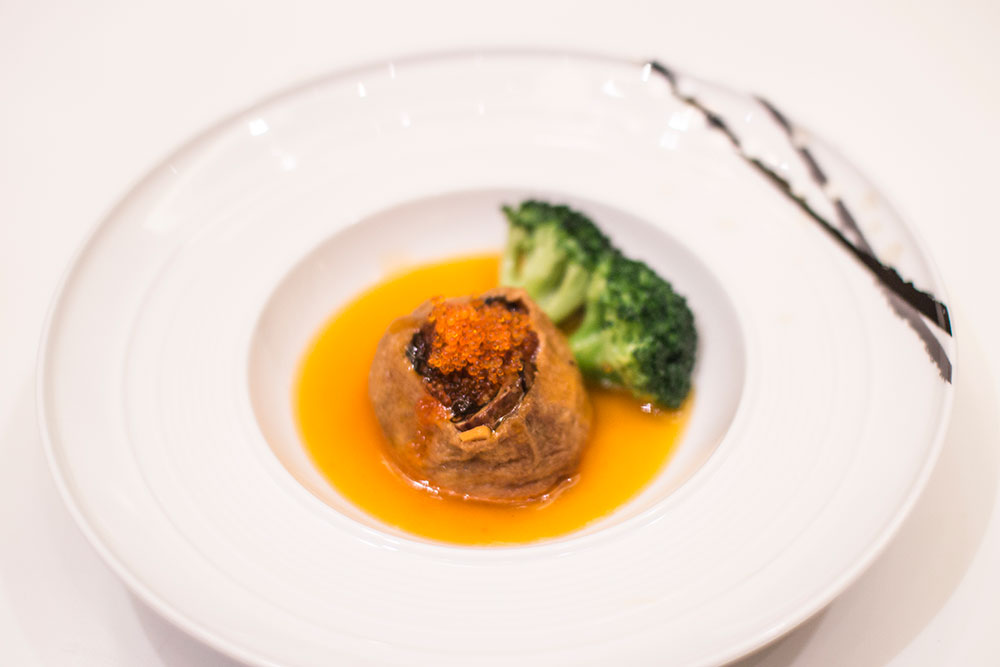 Another common feature on CNY menus is the 'money bag' – a dumpling that symbolises a purse filled with gold. Besides its auspicious meaning, we like how it bursts with nutritious seafood goodness too. It probably goes to show that anything served with broth at a Chinese restaurant is always good to warm up the body and soul.
You may also like: The symbolism of Chinese foods and why we eat them
Prosperity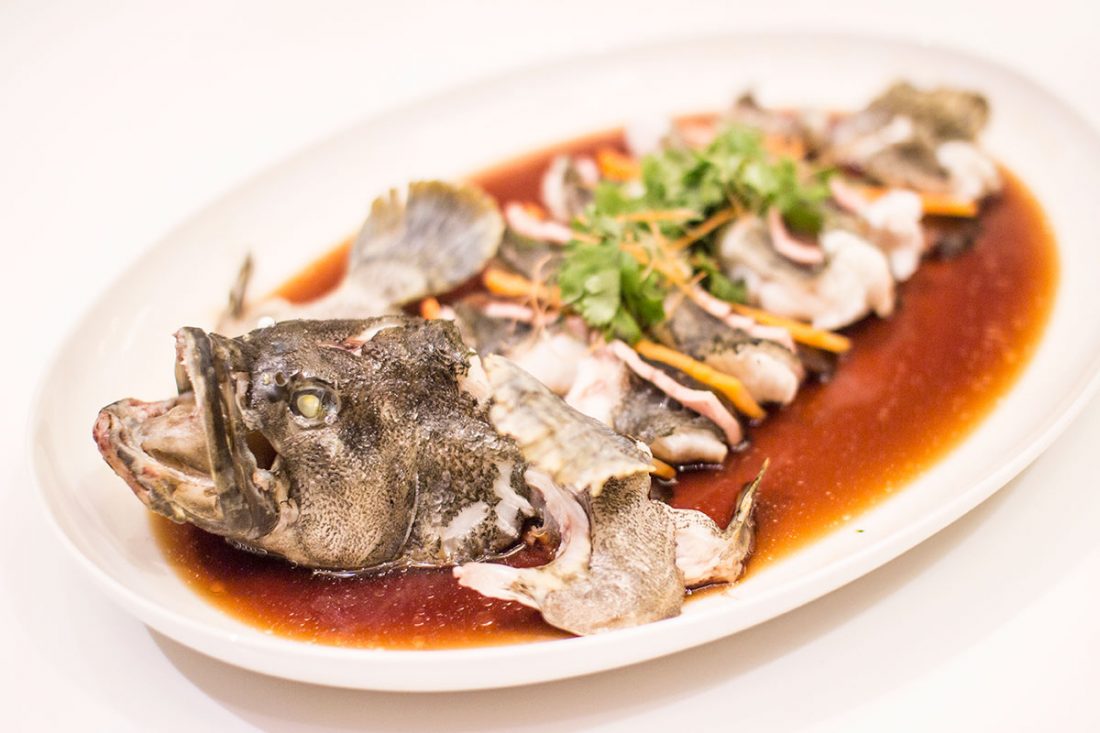 Omega isn't the only thing this fish is rich in, it's packed with flavour too. Fresh, sweet and silky are three other words we'll use to describe it, since more isn't really an adjective. We personally think we can do away the ham, but the mushrooms do go well with the sauce in between bites of the star of this dish.
Wealth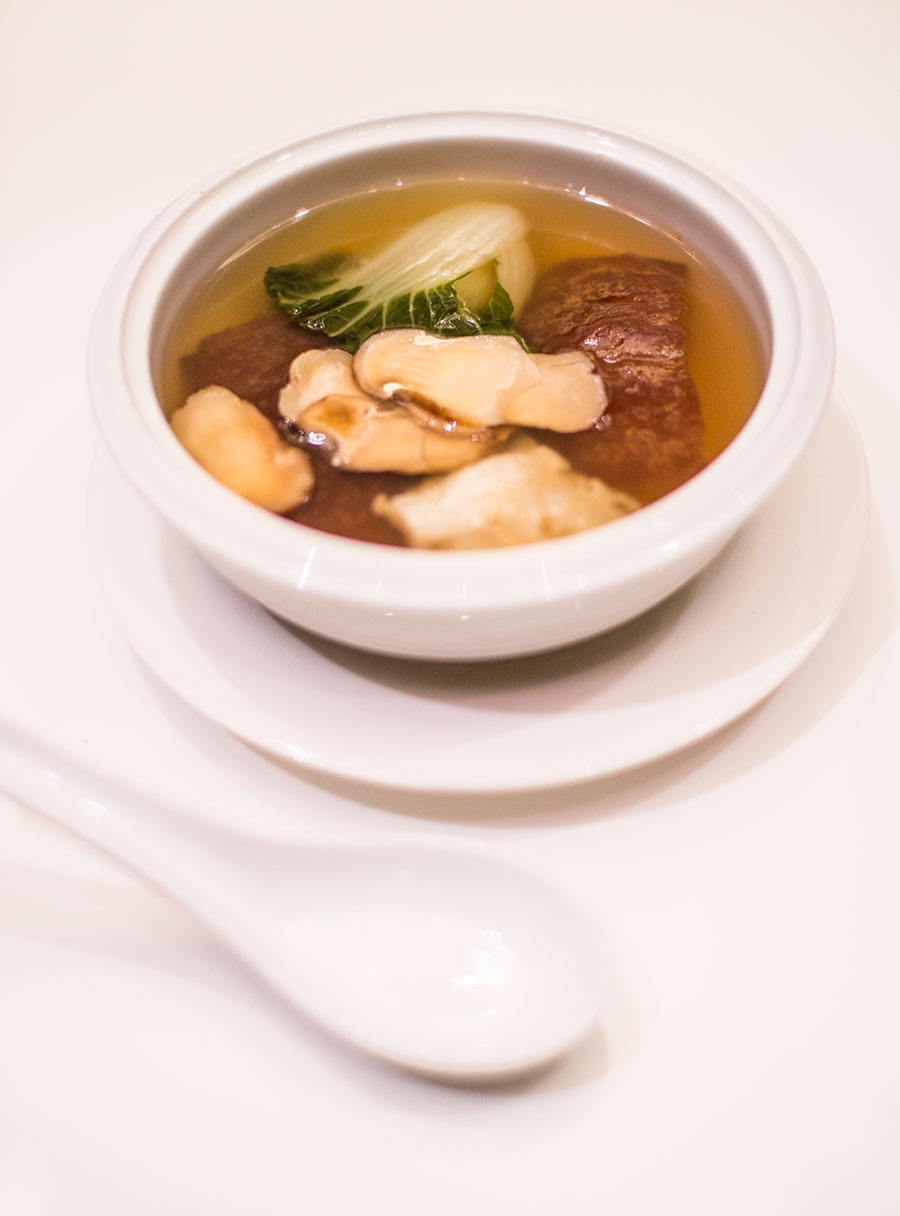 First of three offerings that impress us from the Wealth menu (guess you can tell our preferred set now) is this mushroom soup. Double boiled to extract fuller flavours, the result is a nourishing broth that's not short on "sea treasures" like sea cucumber and of course, matsusake. If anything, it affirms our earlier notion about Chinese-style soups – wholesome to the last sip.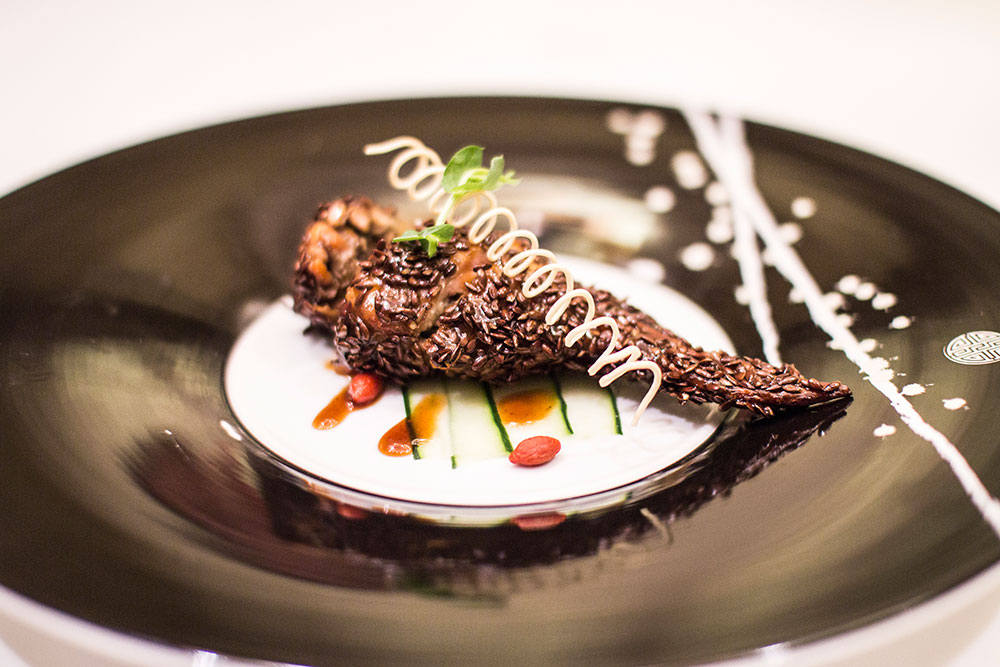 It's our second pick that helps us see a pattern here – Executive Chef Ricky must have put more thought into this set, considering its bolder combinations.  Our first thought when this arrives before us is how it looks very intriguing compared to the usual Chinese-style ginger or soya chicken. Taking a bite, we find the linseed gives the chicken a bit of nutty flavour, while the mushroom stuffing is a pleasant surprise underneath the meat. What sounds like a risky choice at first turns out to be a nice change from the standard poultry options.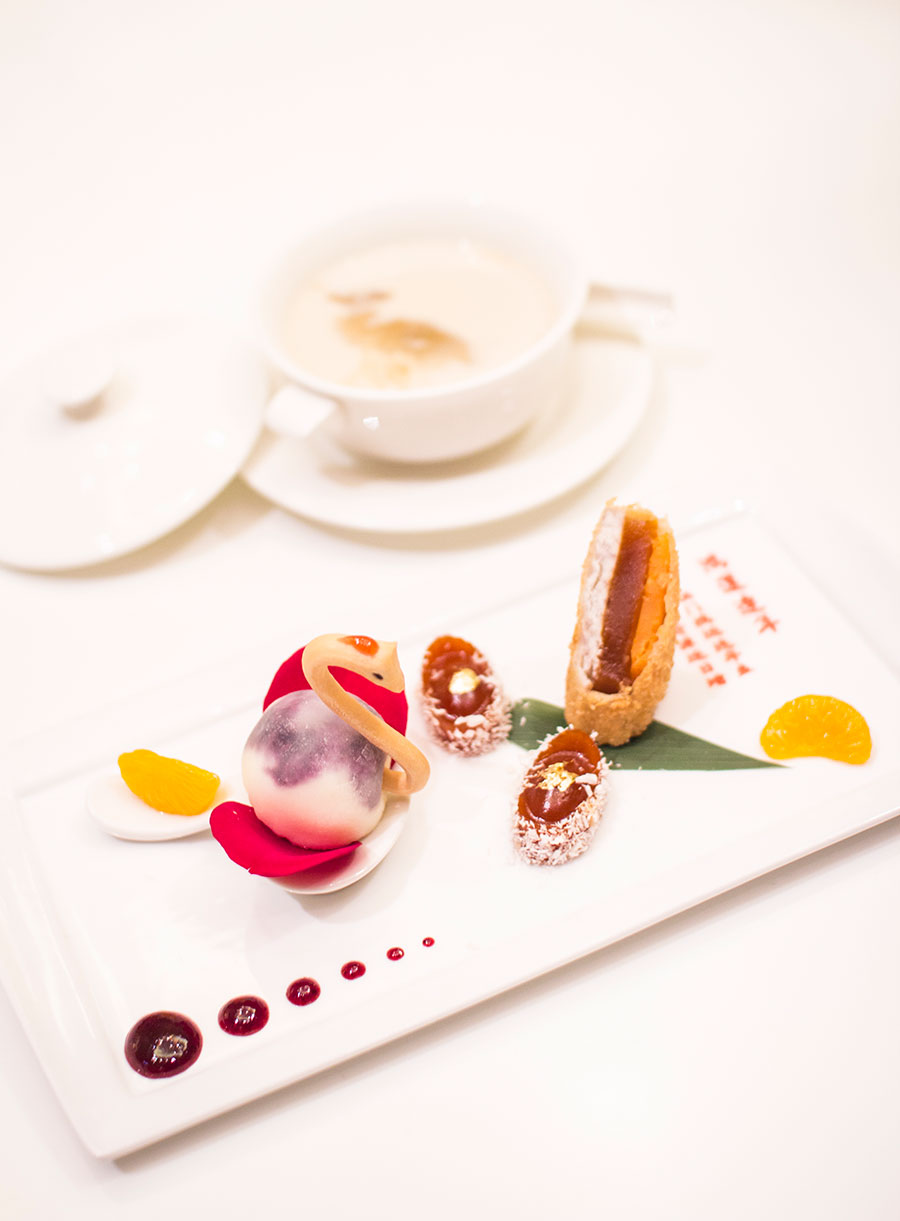 Can we just take a moment to appreciate how pretty this dish looks? Though seen here with the batter glutinous rice cakes from the Prosperity menu, the snowskin dumpling earns a special mention for its beautiful marble-mould-turned-swan-body. The fact that it's blueberry instead of more popular Chinese fillings like red bean or lotus is a lovely surprise. That said, those who crave the season regular will be satisfied with the yam and sweet potato filled glutinous rice cakes too.
For reservations or to place yee sang orders, please contact 03 2179 8885 or email mokul-lpoheen@mohg.com.
Photography: Gan Yew Chin