Meet the champagne that highlights diversity and how beautiful the final product has the potential to be when brought together.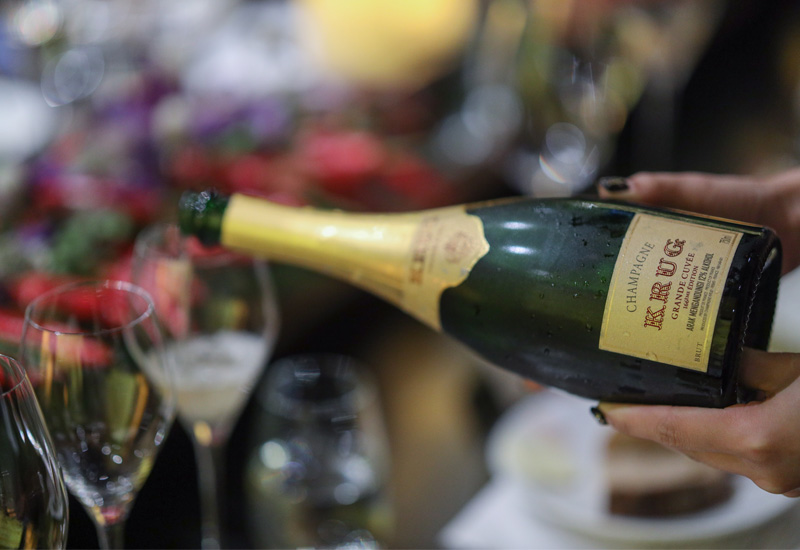 Unlike most champagnes that are all about finesse, Krug champagne boldly marries that refinement with a touch of roughness.
Case in point: Its Krug Ambassade programme, made up of a network of 151 specially selected chefs from 27 countries around the world, tasked with creating recipes for an annual guide called the Krug Single Ingredient Book.
The chefs come from varied backgrounds but each year come up with a dish close to their hearts based on an assigned ingredient. In 2015, it was the humble potato. In 2016 and 2017, it was egg and mushroom respectively. Last year, it was fish.
"All those ingredients are quite rough ingredients," tells Eric Lebel, Cellar Master for Maison Krug. "We didn't pick noble ingredients, like oysters or caviar, because Krug is definitely a luxury house but with a rough environment. These ingredients are also important to us because it shows that it may be only one ingredient but it has so much potential."
This year, the pepper takes the spotlight, a cause for celebration for our nation that worships spice.
Malaysia's only Krug Ambassade, Chef James Won, was over the moon when it was announced. With it, he came up with a modern take on a childhood favourite, yong tau foo, that sees fish cake stuffed into a whole chilli (pepper). For a touch of luxe, his rendition is topped with caviar and comes served in a shallow dish of bonito green broth.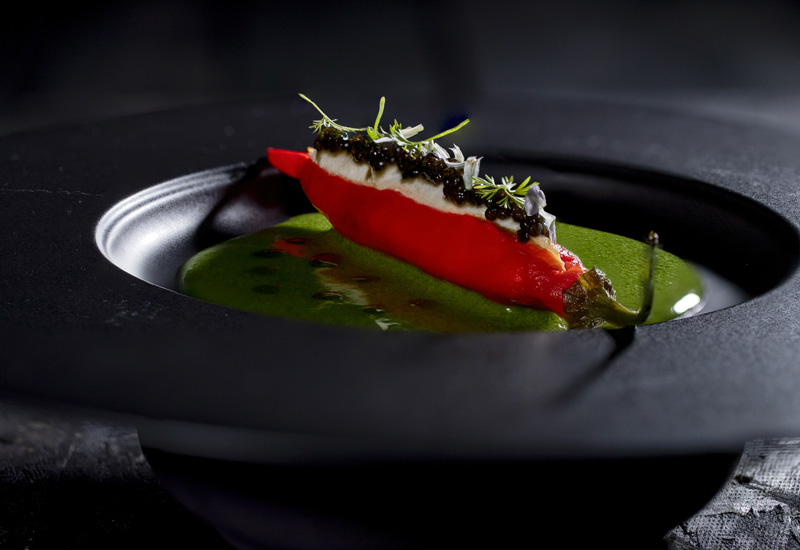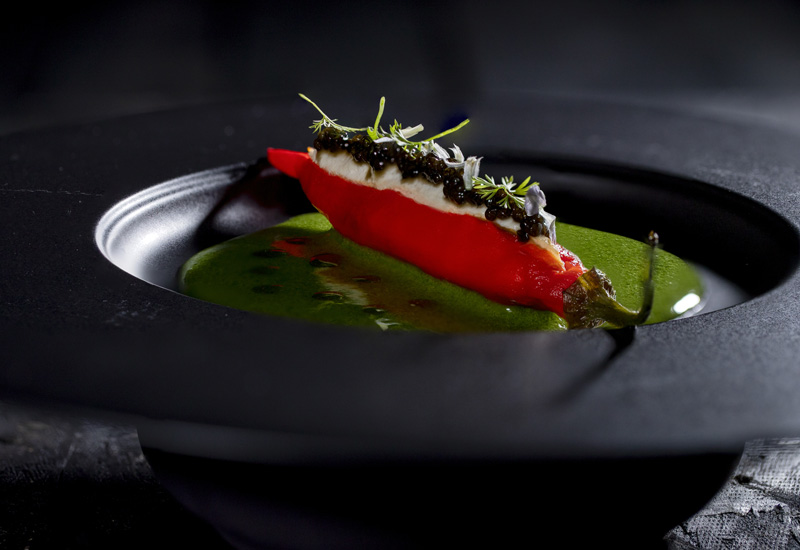 "I chose yong tau foo because I wanted to pay tribute to my Hakka heritage," Chef James explains. "It's a dish I grew up eating and it's one all Hakkas hold very dear to their hearts."
If creating the dish centred around on ingredient isn't hard enough, the chefs mustn't forget the most important factor – how well it will pair with Krug champagne.
This year, Chef James' yong tau foo matched the Krug Grande Cuvée 166ème Édition's blooming aromas of ripe and dried citrus fruits, marzipan and ginger bread with the spiced sweetness of chilli, earthiness of mushroom and brininess of salted fish.
In each mouthful, the finesse of Krug Champagne is challenged and expanded with the rusticity of the yong tau foo, presenting a seamless melding of two opposites.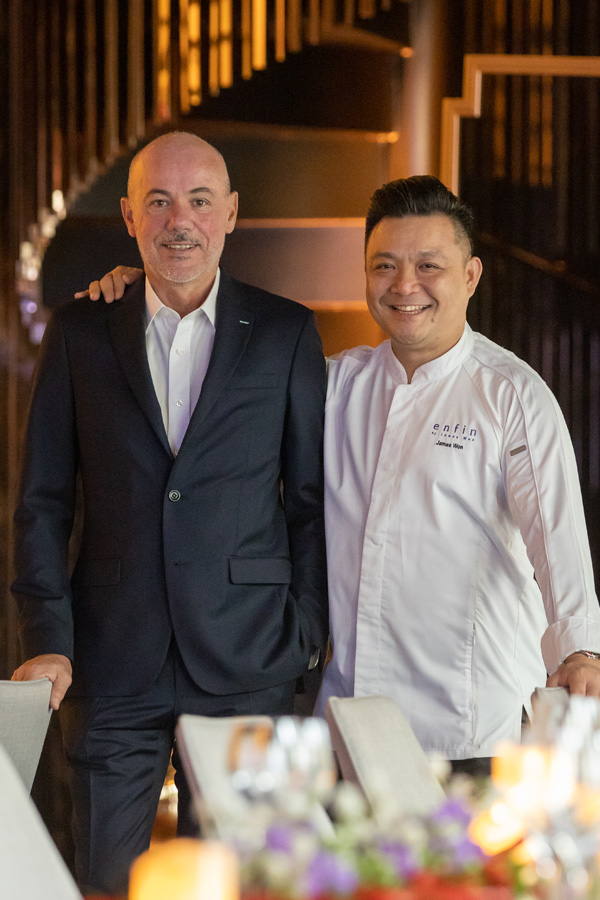 A celebration of Individuality
The network is also a showcase of individuality as much as it is for the champagne's versatility. Each chef on the programme interprets the chosen ingredient differently, resulting in a collection of recipes that always surprises even Eric himself.
"I am always overwhelmed by the capacity of the chefs to create and recreate new courses every year inspired by the single ingredient picked out," he says.
This individuality is apparent from the start of the cooking process, long before the final dish is put together. Depending on the region, pepper isn't the same to any two chef.
The European will think first of bell peppers, while the Asian, like Chef James, will jump immediately to chillies. One is sweet while the other spicy, but both are still essentially peppers.
Therein lies the beauty of the programme. It highlights the importance of diversity and how beautiful the final product has the potential to be when brought together because of said difference – just like Maison Krug's Grande Cuvee.
Learn more about Krug Champagne and its Ambassade network at the official website here.
(Photo: MHD Malaysia)