A four-hands dinner is as close to a gastronomic duet as you can get. There's lots to look anticipate: two chefs coming together to create a menu, usually for one night only. How will the two chefs work together? How will the flavours pair? What can we expect from the collaboration of two minds and four hands?
The KITA Food Festival is back for its third year, and kicking off its final leg in KL was a four-hands dinner with Chef Masashi Horiuchi of Entier Fine Dining and Chef Julien Mercier of Claudine Singapore held at Entier Fine Dining on 26th October. The annual food event pushes the envelope each year but always with the aim to spotlight emerging establishments in the Southeast Asian restaurant scene, igniting inspiration for the younger generation of food producers as well as giving diners something new to experience each time.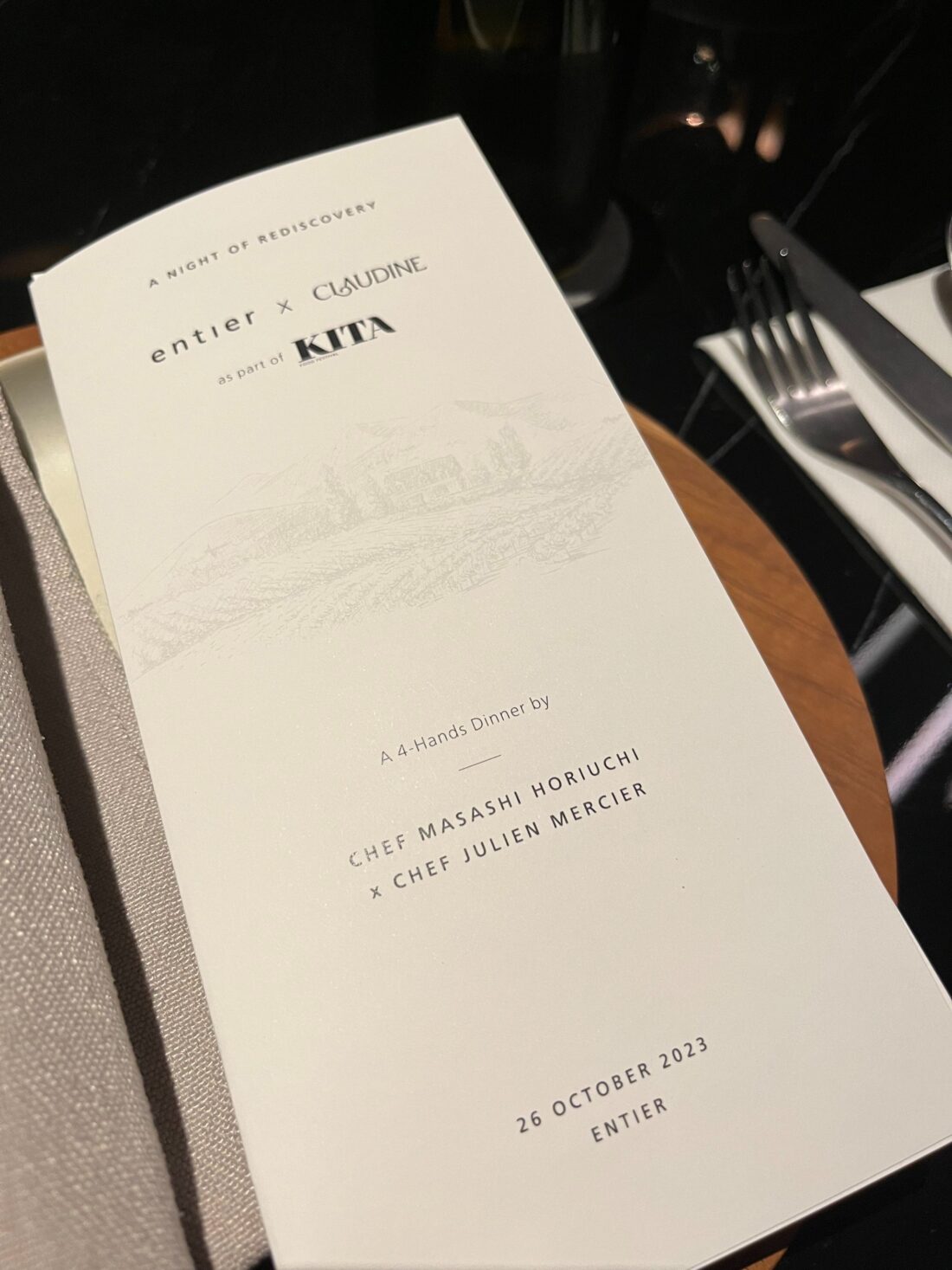 It's Chef Julien Mercier's first time cooking with Chef Masashi and the duo each came prepared their finest bistro classics. For Malaysians who have yet head down to the sunny island state of Singapore, this was a chance for them to sample some of Claudine's best-known dishes.
"The connection between Singapore and KL extends beyond geographical proximity," Chef Julien said, in an email interview. "We share similar culinary influences and cultural heritage."
Chef Julien currently leads the culinary team at Claudine under the guidance of Chef-Patron Julien Royer. Prior to this, he has amassed a career that has taken him to Michelin-starred restaurants around the world. His defining philosophy, however, is to prepare dishes he only genuinely loves with great care and attention to detail – it is a belief that his guests will be able to taste and feel the same pleasures that inspired him to create them.
And this was definitely apparent at the four-hands dinner.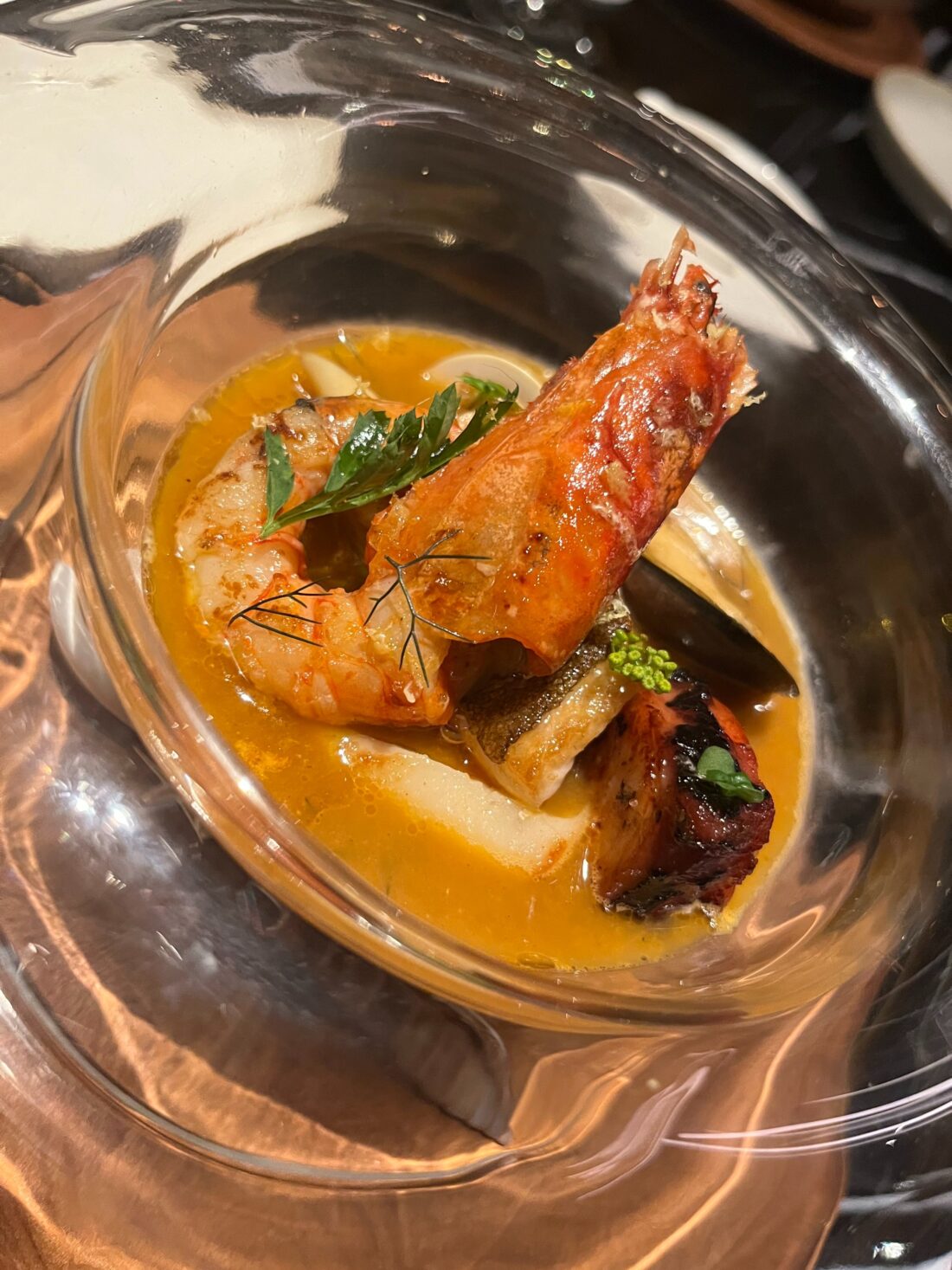 "During the dinner, our guests can expect to try some of Claudine's most-loved signatures like the Claudine Bouillabaisse, Steak Flambé, as well as our Pate Croute," shared Chef Julien. We were also graced with the presence of Claudine's general manager, Kevin who also shared more information about what was on the menu back home in Singapore and the beautiful location of where Claudine is located. (It is located in an old colonial chapel which rests atop Dempsey Hill.) With that, the dinner had more than Claudine's food offerings, it also included Claudine's hospitality: their signature tableside service and experience.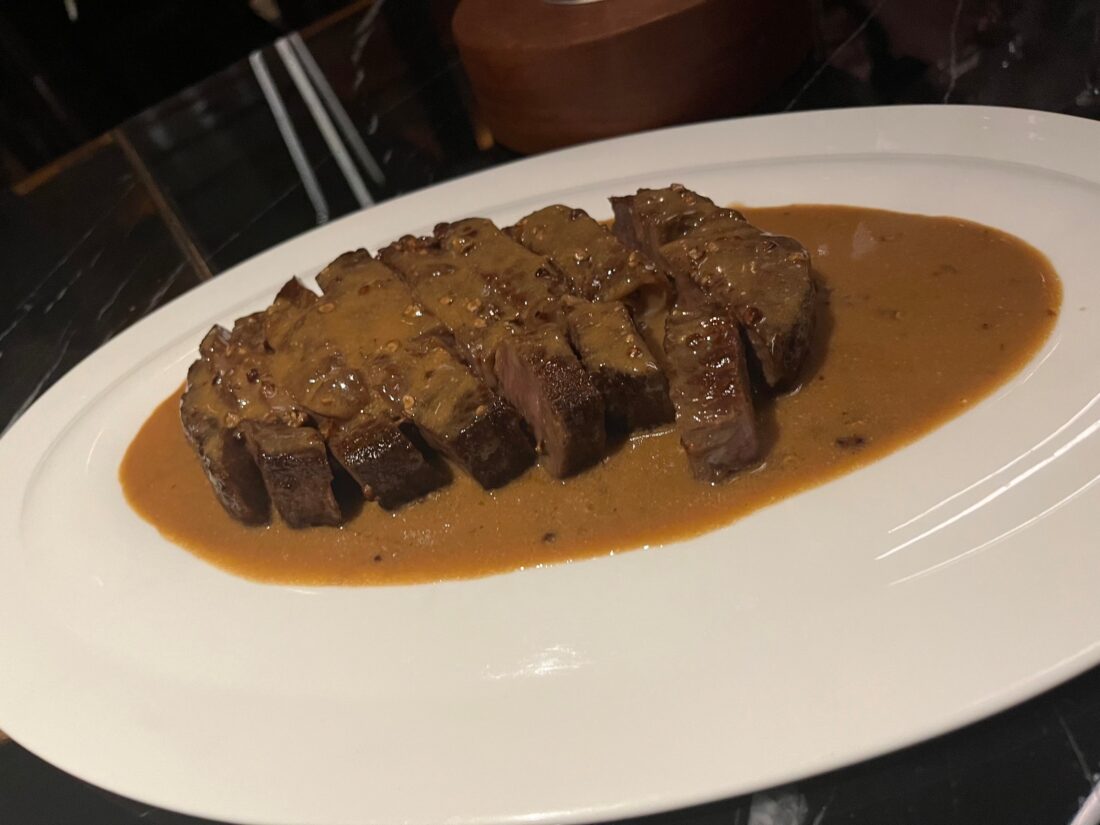 "At Claudine, our goal is to elevate classic brasserie-style dishes while giving them a lighter touch in terms of flavours. I take inspiration from the simple pleasures of home-cooking, focusing on quality produce to bring a modern touch to quintessential French dishes," Chef Julien concludes.
Personally the two outstanding courses of the night was tied with the unexpected yet comforting second course of smoked eel in a baby pumpkin royale from Chef Masashi, and the Steak Flambé which was the main course from Chef Julien. The sweets each also had a contender where Chef Masashi's pre-dessert of yuzu and pear was an inventive palate cleanser, which made way for the exceptional Ile Flottante from Chef Julien. The meringue and pink praline elicited gasps of delight, despite feeling rather full from the extensive dinner.
It is also worth noting that the wine pairing for this dinner was exceptional – kudos to the sommelier and team for picking out wine varietals for this meal.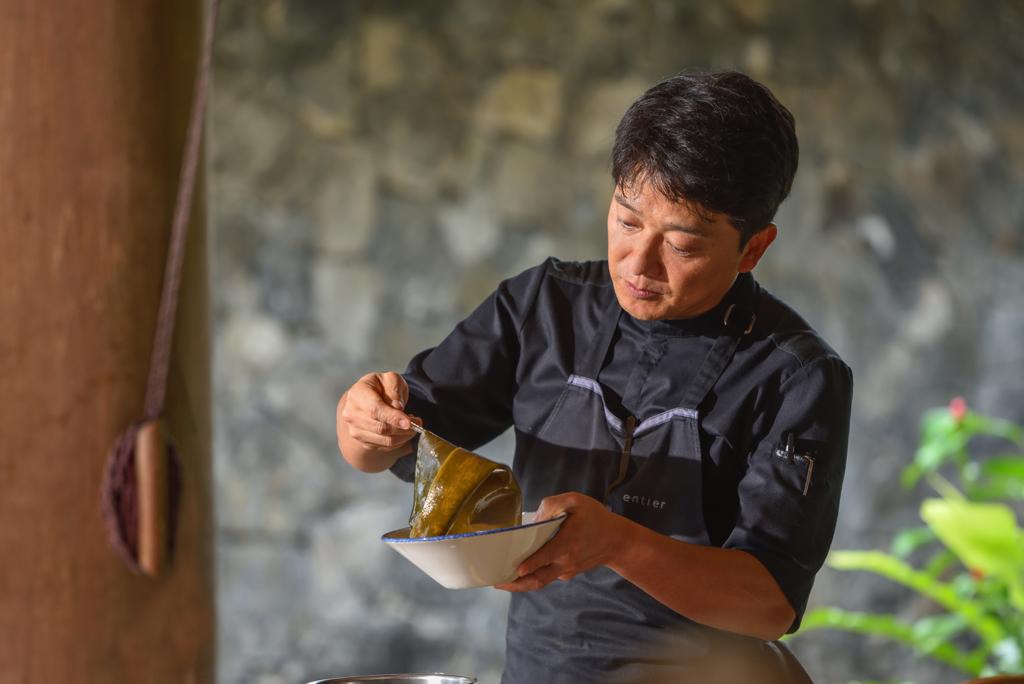 Overall, Chef Masashi's courses were elevated and held their own while also complimenting Claudine's courses. Entier rarely disappoints, and Chef Masashi's consistency pays off. And if this dinner was anything to go by with previewing Claudine's exceptional menu offerings and cozy French traditional dishes, we can't wait to see what it must be like back in Singapore.
The KITA Food Festival ends this Sunday October 29, with a multi-chef Big Sunday Barbecue at Botanica+Co, Bamboo Hills. Other four-hands dinners are still running over the weekend, such as René Stein of Tisane (a Micheline-starred restaurant from Nuremburg, Germany) x Darren Teoh of Dewakan. Tickets for those are still available here.
Photos of Chef Julien Mercier and Chef Masashi Horiuchi were provided by KITA Food Festival.