Foodies of KL and Penang, ready your forks! A culinary extravaganza featuring star chef collaborations, exclusive dining events and masterclasses is coming your way.
Described as a celebration of Malaysian culinary culture and food heritage, Kita Food Festival will kick off on December 3rd for two days in Penang, before moving on to Kuala Lumpur for five days.
The festival week will see a number of gastronomic events like the Big Sunday Barbecue at Tiffin at the Yard. For this casual daytime feast, an impressive line-up of local top chefs will be manning the grills, including Darren Teoh, Jeff Ramsey, Sri (Nadodi), Masashi Horiuchi, Chai Chun Boon, Noreen Ramli and Jun Wong.
Another highly anticipated event is the Cocktails to Kitchen Crossovers masterclass, hosted by renowned KL bar JungleBird and led by its founders, Loli, Josh and Divyesh. Attendees will learn how JungleBird's award-winning cocktails are conceptualised and get a taste of the rum creations.
At Cilantro, up to ten participants will have the opportunity to glean some culinary wisdom from Chef Takashi Kimura as he teaches and serves three dishes in his exclusive French Cooking masterclass.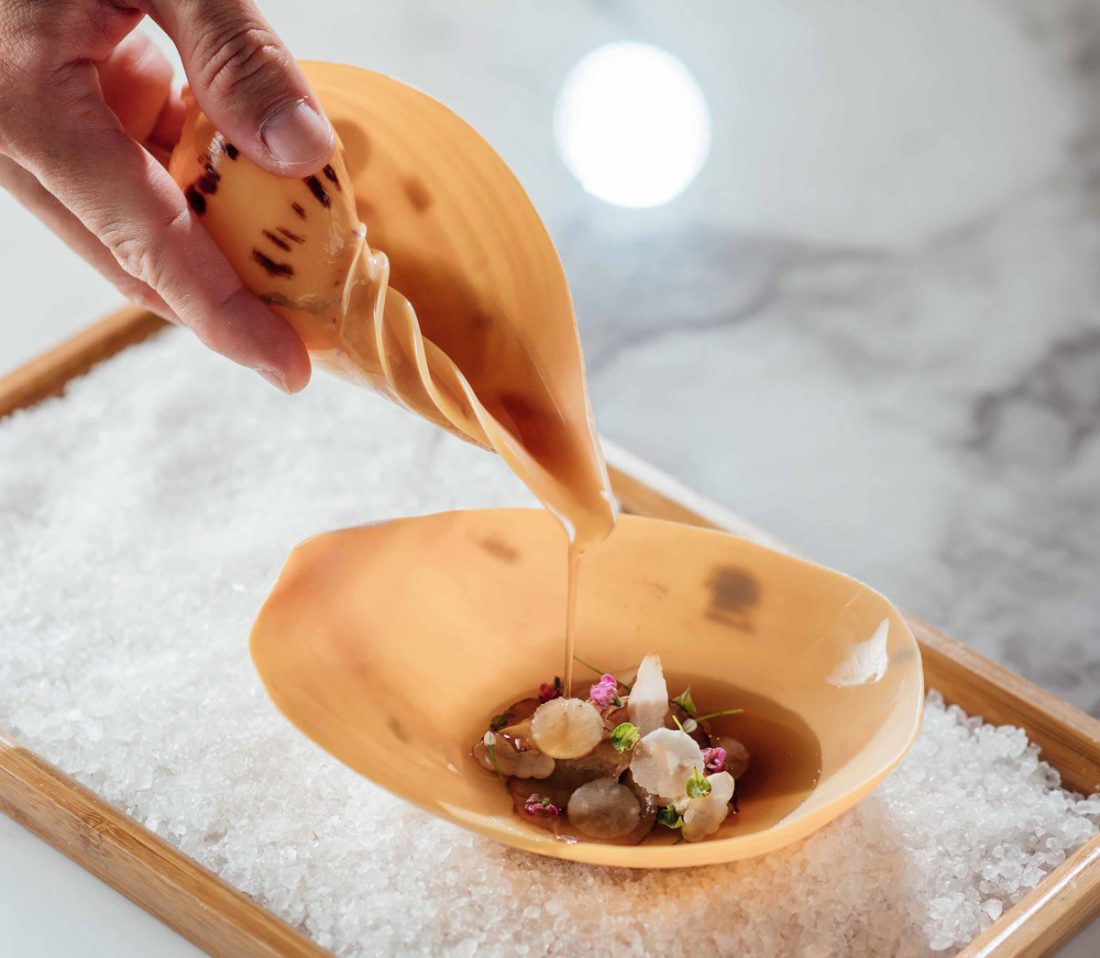 For an at-home treat, the Entier Kita の Butter Box highlights Chef Masashi Horiuchi's French culinary expertise that is masterfully blended with his Japanese heritage, while tied together with flavours representative of the Malaysian melting pot. 
The box, available for pre-order from December 1, includes two jars of Entier's famed Kombu Butter, another two jars of Kita-limited edition Nyonya Cendol Butter, and two freshly baked pieces of cornbread.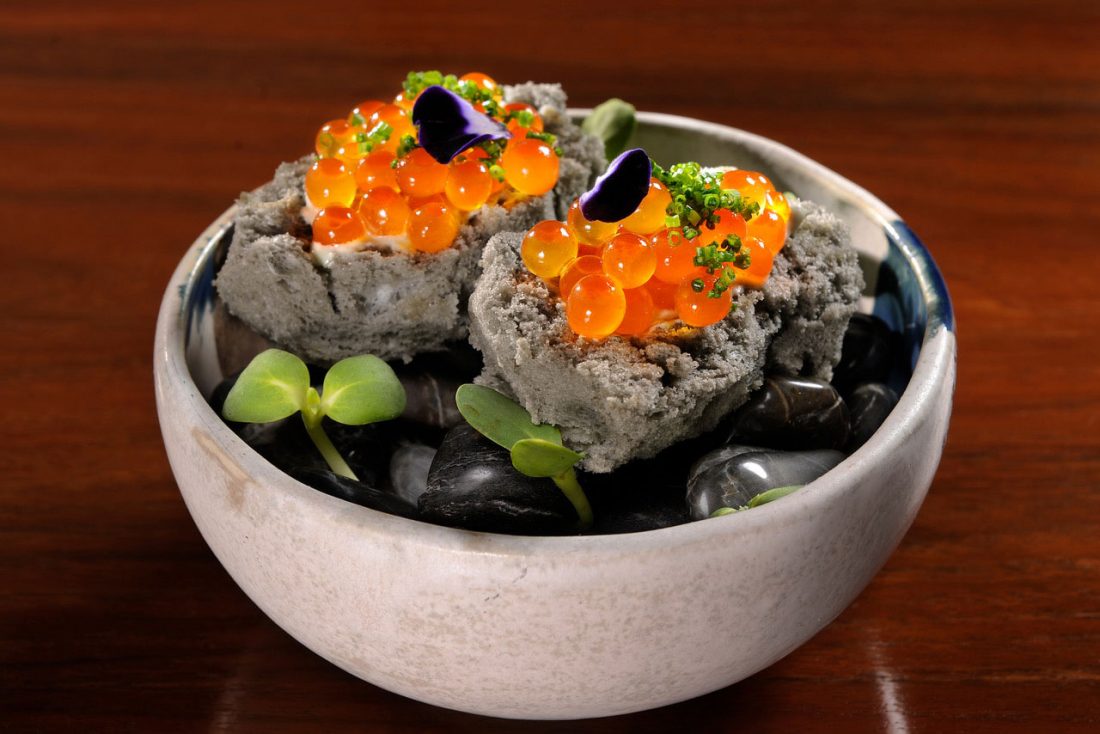 Dreamt up two years ago by seasoned food journalist Leisa Tyler, Dewakan head chef Darren Teoh, and Freeform founder Adrian Yap, the festival spotlighting Malaysian food culture and talent was set to make its debut earlier, but was put on hold because of the pandemic.
While the original vision for the week-long culinary celebration was to have chefs and food experts from across the region come together to network and skill-share, Kita Festival will move ahead this year within Malaysia, with the hopes of expanding its geographic perimeters in the following years.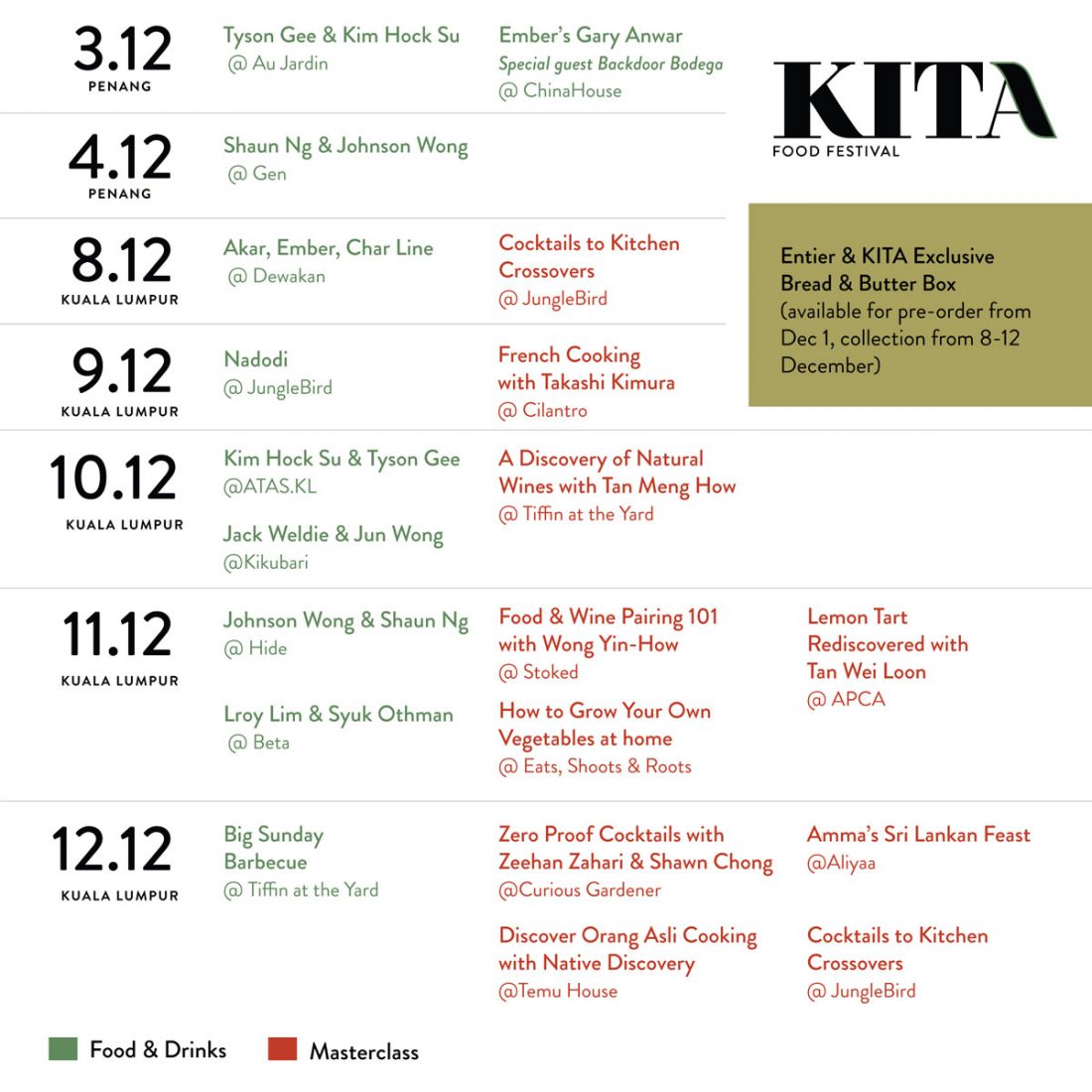 For more information on the full list of events and information for booking, visit kitafoodfestival.com
Source: Kita Food Festival
Feature Photo: ATAS Modern Malaysian Eatery