The names of Grace Jones, Marilyn Monroe, Audrey Hepburn, and Grace Kelly may be from a bygone era, but their legacy lives on forever. The 1950s Hollywood Glamour Era will always be remembered as the pinnacle of starlets, and Malaysia's fashion designer Khoon Hooi takes immense pride in debuting his 2023 Fall/Winter Collection inspired by this era, which is full allure and sophistication.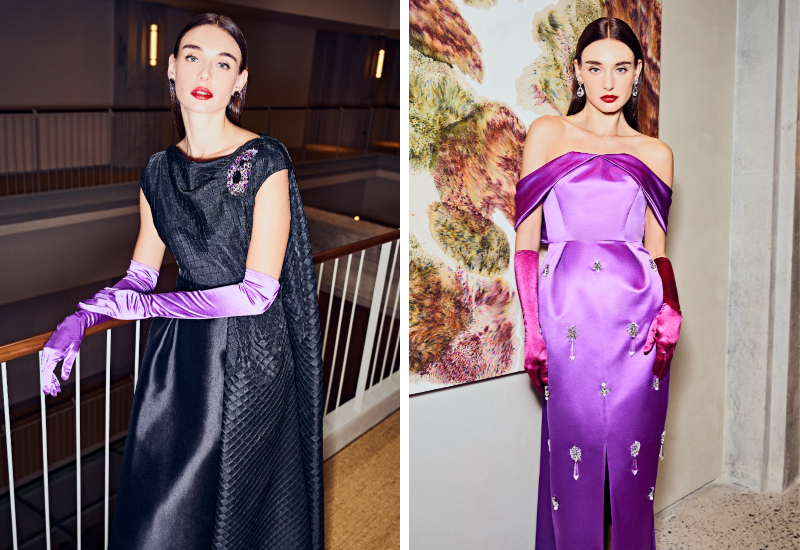 The 2023 F/W collection features midi dresses and floor-length gowns that exude the signature necklines of the era, ranging from strapless to sweetheart to cowl-neck. The collection also played with asymmetry throughout the collection, experimenting with half-skirts, one-shoulders, and high-low juxtapositions. The designs pay homage to the nostalgic sack and pegged dresses from the heydays, but with a contemporary twist featuring capes, drapes, ruffles, and more. Confidently blending classic femininity with boldness.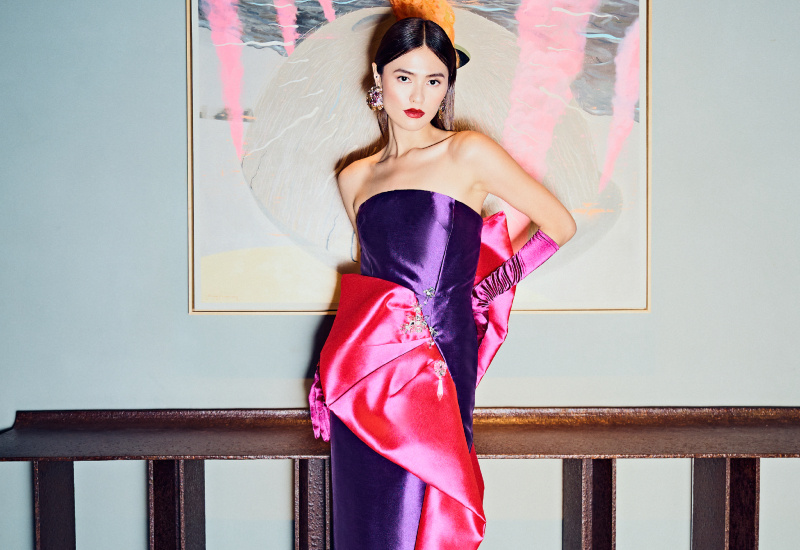 As for the palette,  they are not limited to classic black and white. Khoon Hooi incorporated rich, vivid shades of purple, green, and yellow, paying tribute to the flashy Cadillac cars that were a favourite of Monroe's. The line-up is pulled together with different shades of blue, including our signature Wallis Blue shade. 
Khoon Hooi also confidently attributes the 2023 F/W collection to the unparalleled, Grace Jones. The designer praises her as a true trailblazer and style icon, known for her signature blend of sexiness and androgyny that exudes confidence and power in every outfit. This collection embodies that same spirit and attitude, making a bold statement that is sure to turn heads.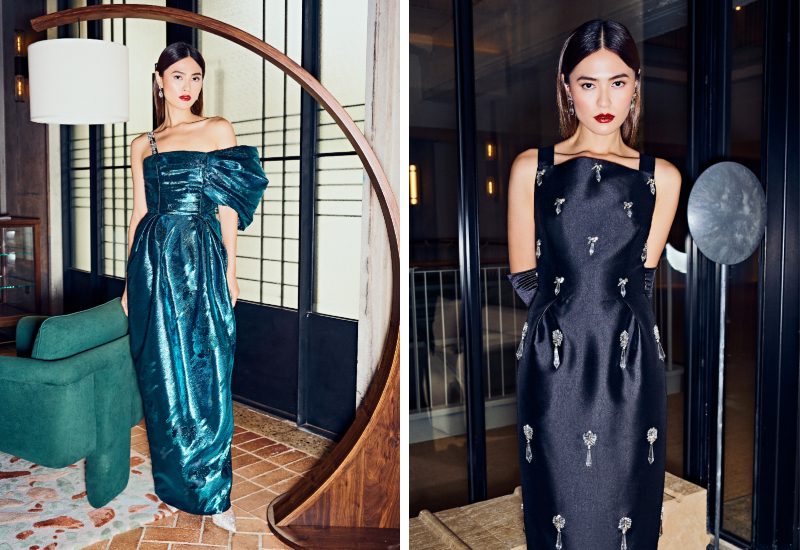 Khoon Hooi's collection will be available at selected stockists worldwide, in-store at APW Bangsar and online at www.khoonhooi.com.