Enlivened by the prospect of finally having celebrations and get-togethers this holiday season, Kate Spade New York is out to paint the town with a roving Festive Bus activation.
Dressed in the Spade Flower Jacquard pattern, and decorated with holiday decor, the bus is inspired by sparkling holiday celebrations in New York City and the excitement of adventures during a night on the town.
In that same spirit, the Festive Bus will roam about Klang Valley throughout the month, rediscovering the joys our own city has to offer, while stopping off at prominent shopping malls along the way.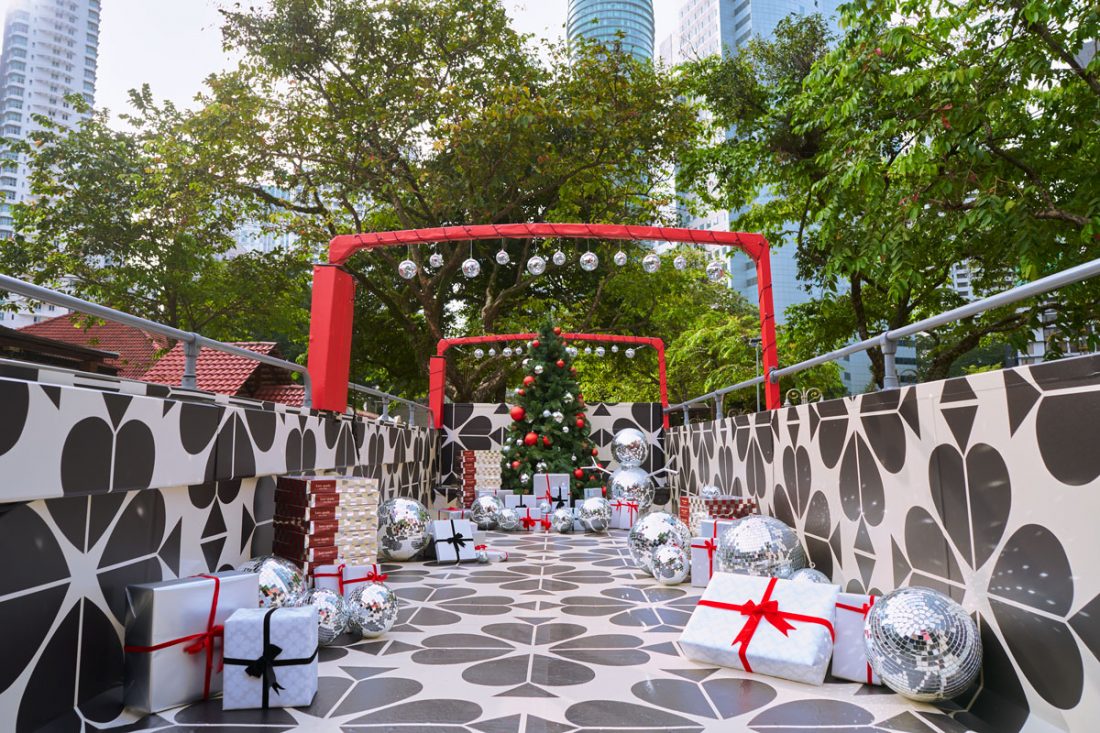 To kickstart this holiday party on wheels, local personalities Eyka Farhana, Amelia Henderson, Elyn Leong, Shalma Ainaa and Shalma Eliana dropped by to partake in the festivities and share in the holiday spirit.
While the Festive Bus will roam around the Klang Valley on weekdays, spreading holiday cheer with festive music, each Saturday of this month will see the bus make appearances at The Gardens Mall from 1-2 pm, Sunway Pyramid from 2.30-3.30 pm, 1 Utama from 4-5 pm, and Pavilion from 6-7 pm.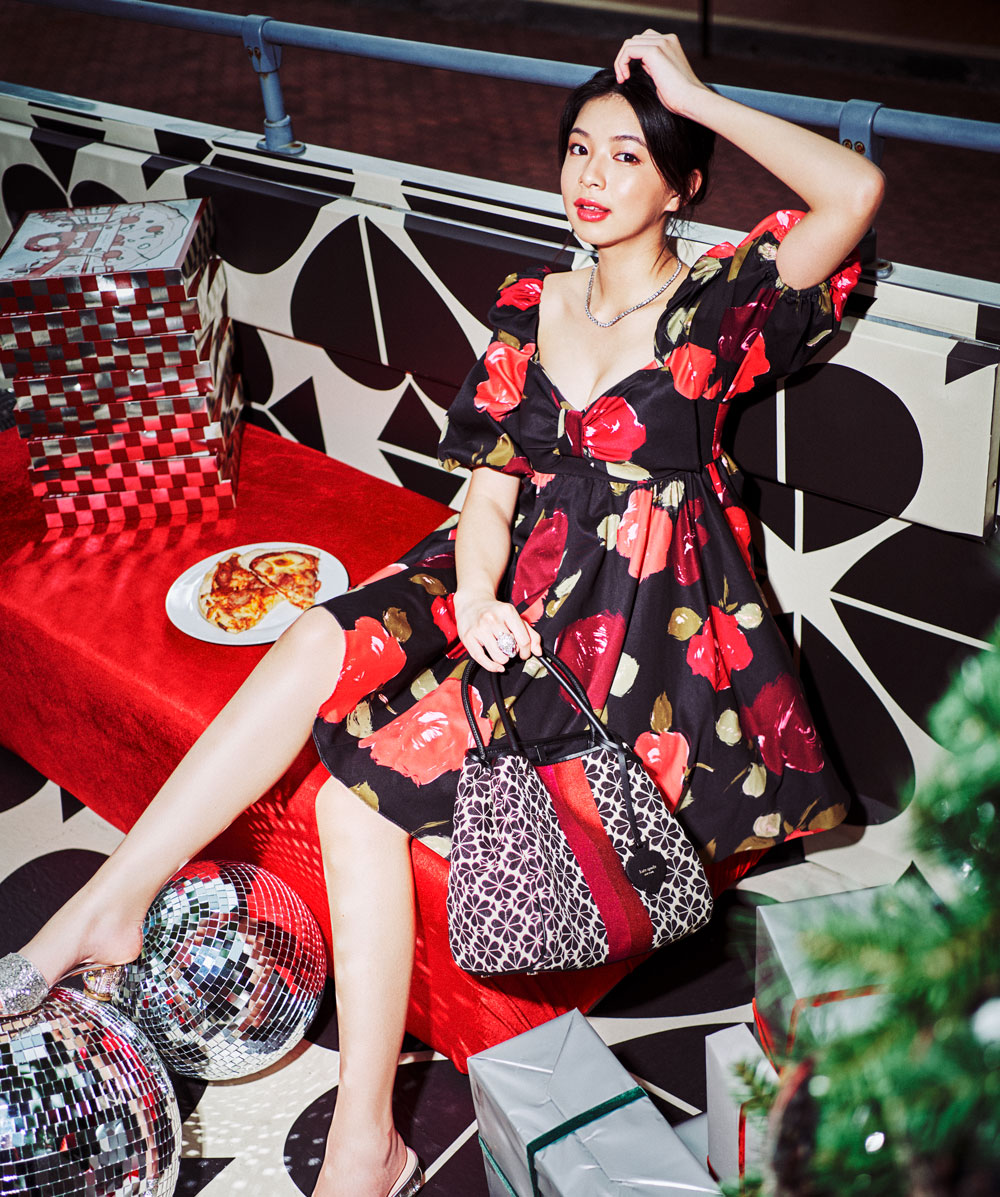 Those hoping to catch a glimpse of the Kate Spade New York Festive Bus won't want to miss the drumline performance by Voice of Percussion at the four malls every Saturday. Customers will also enjoy some sweet treats when they download the special Holiday WhatsApp Sticker Pack, which features joyful motifs that echo the brand's exuberant DNA.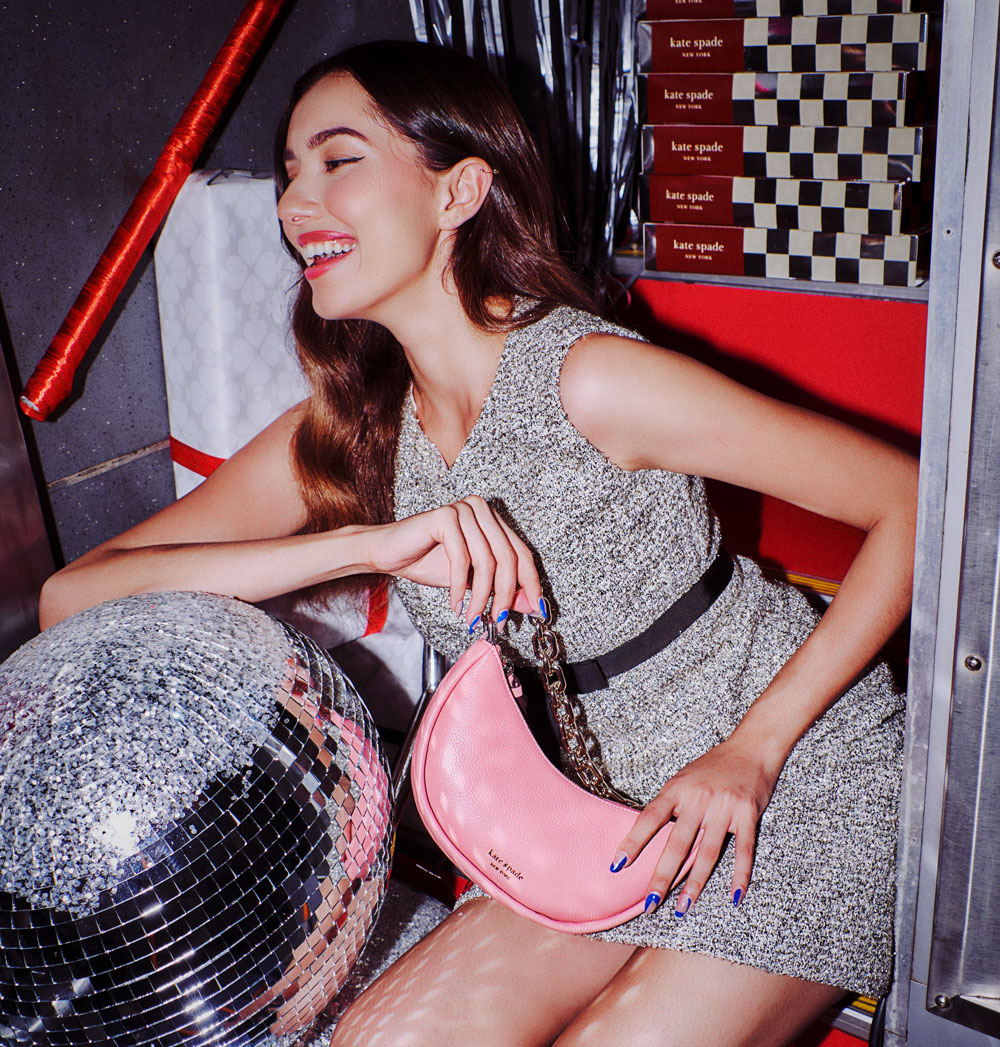 On top of that, a social contest taking place throughout December offers a chance to win a holiday shopping spree worth up to RM5,000. Those vying for the prize should keep a lookout for the Festive Bus around the city, and participate by:
Snapping a photo of the Festive Bus
Posting it on Instagram or TikTok with #katespademy
Setting your Instagram/TikTok profile to public
To download the Holiday WhatsApp Sticker Pack, head to stickers.kspadeexperiencemy.com
Source: Kate Spade New York