In the spirit of chic, the latest KARL LAGERFELD Fall-Winter collection inspires a perspective with tech-infused ensembles. A collection that draws from science-fiction aesthetic, this spread elevates the movement of beauty and positivity. For the women's collection, this season's wear is a commitment to optimism, a visionary spirit expressed in hypnotic colour changing styles, transforming silhouettes and sustainably sourced materials.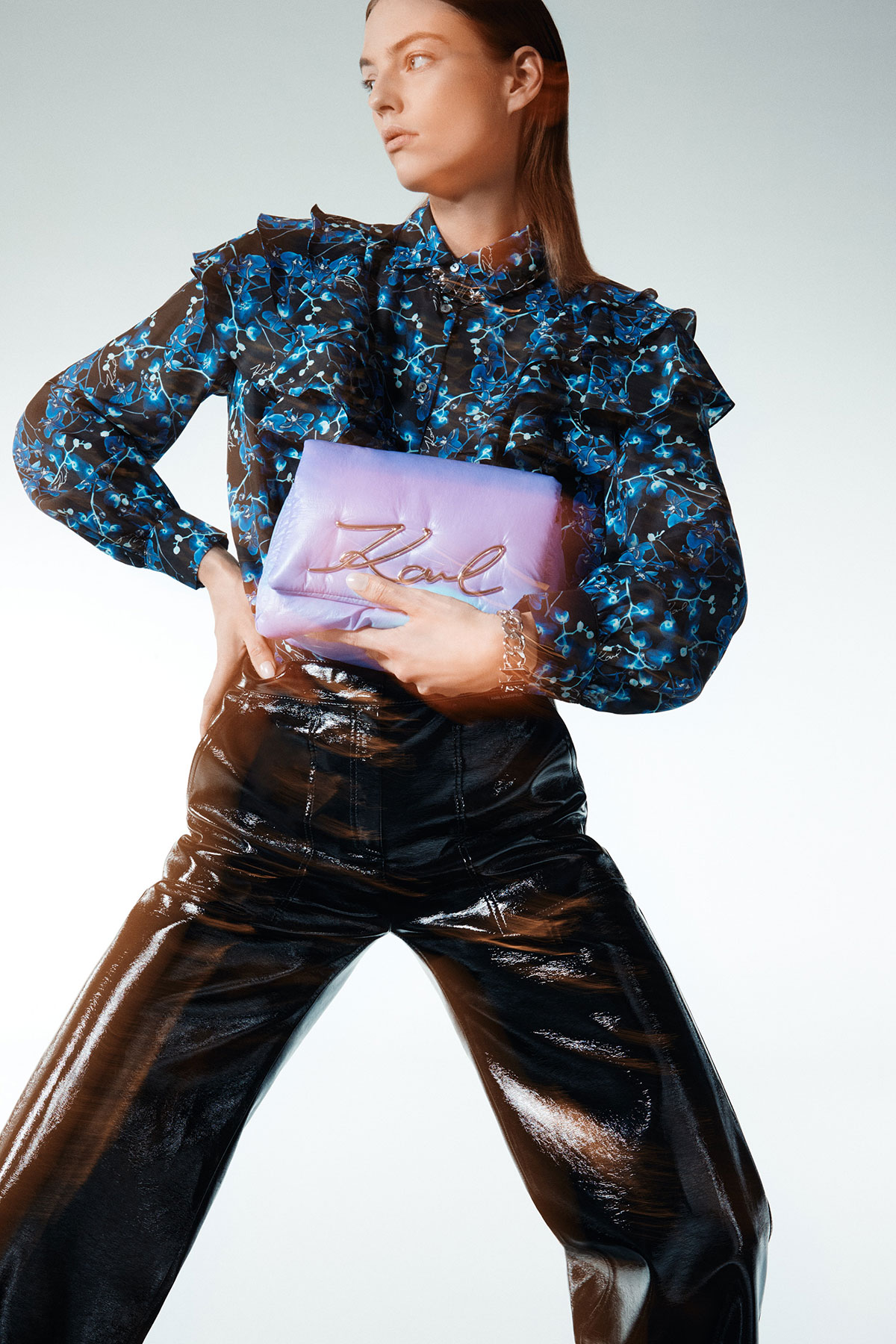 The women's collection features environmentally conscious fabrics and gender-neutral, transformer styles for its outerwear pieces. One of the key pieces includes a plush short jacket that gives a relaxed or sophisticated look and an edgy reboot. In addition, reflective materials and colour-changing technology are displayed on the House monogram print and a luminous bomber that reacts to body temperature. Look out for the LED-enhanced jacket, a cutting-edge piece to this collection.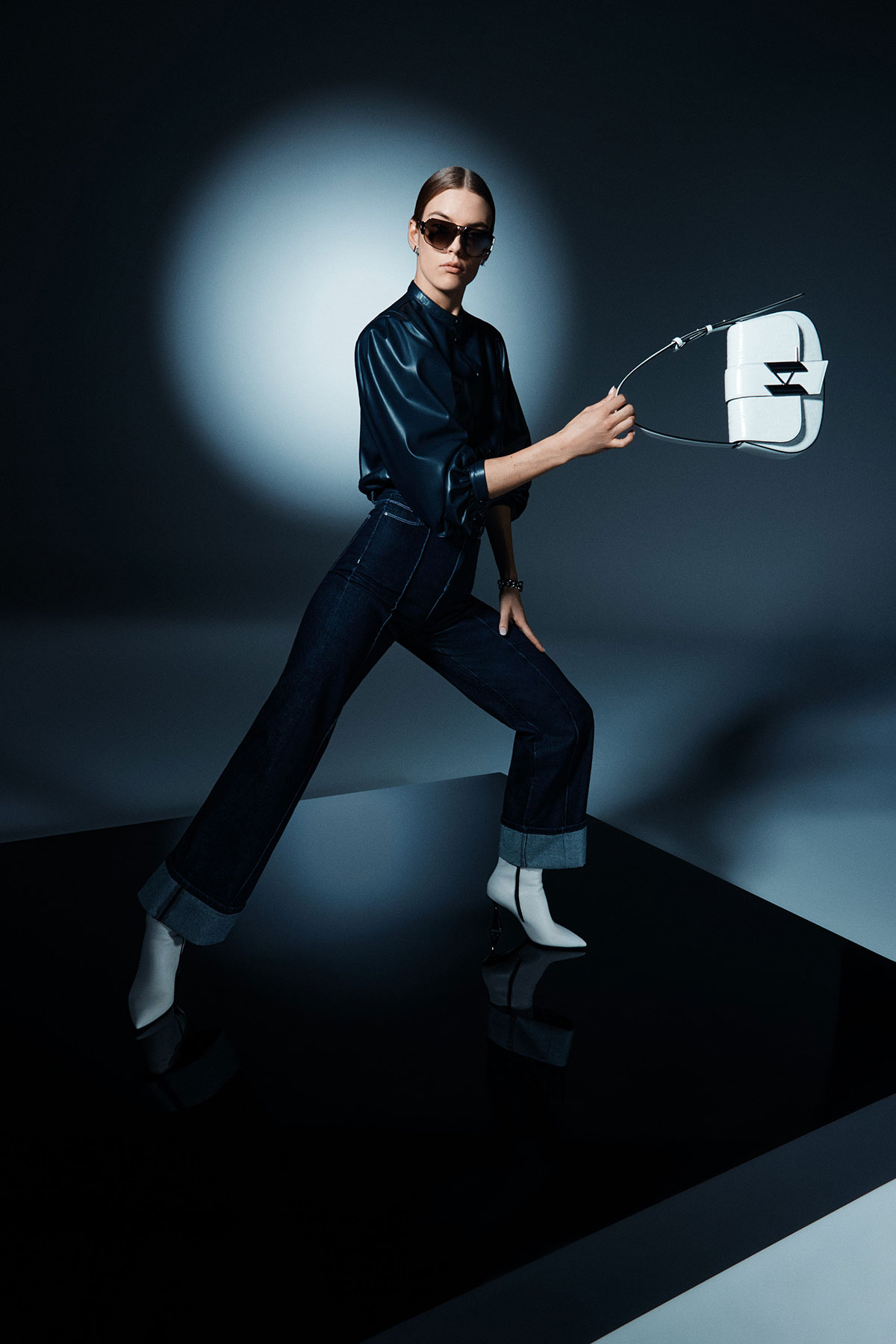 The denim pieces for this Fall-Winter 2022 selection are infused with the iconic KARL style. You'll find relaxed silhouettes with an all-over KL-monogram design and rhinestone- embellished stonewashed classics. In this collection, you will find a diverse denim assortment with something for every occasion.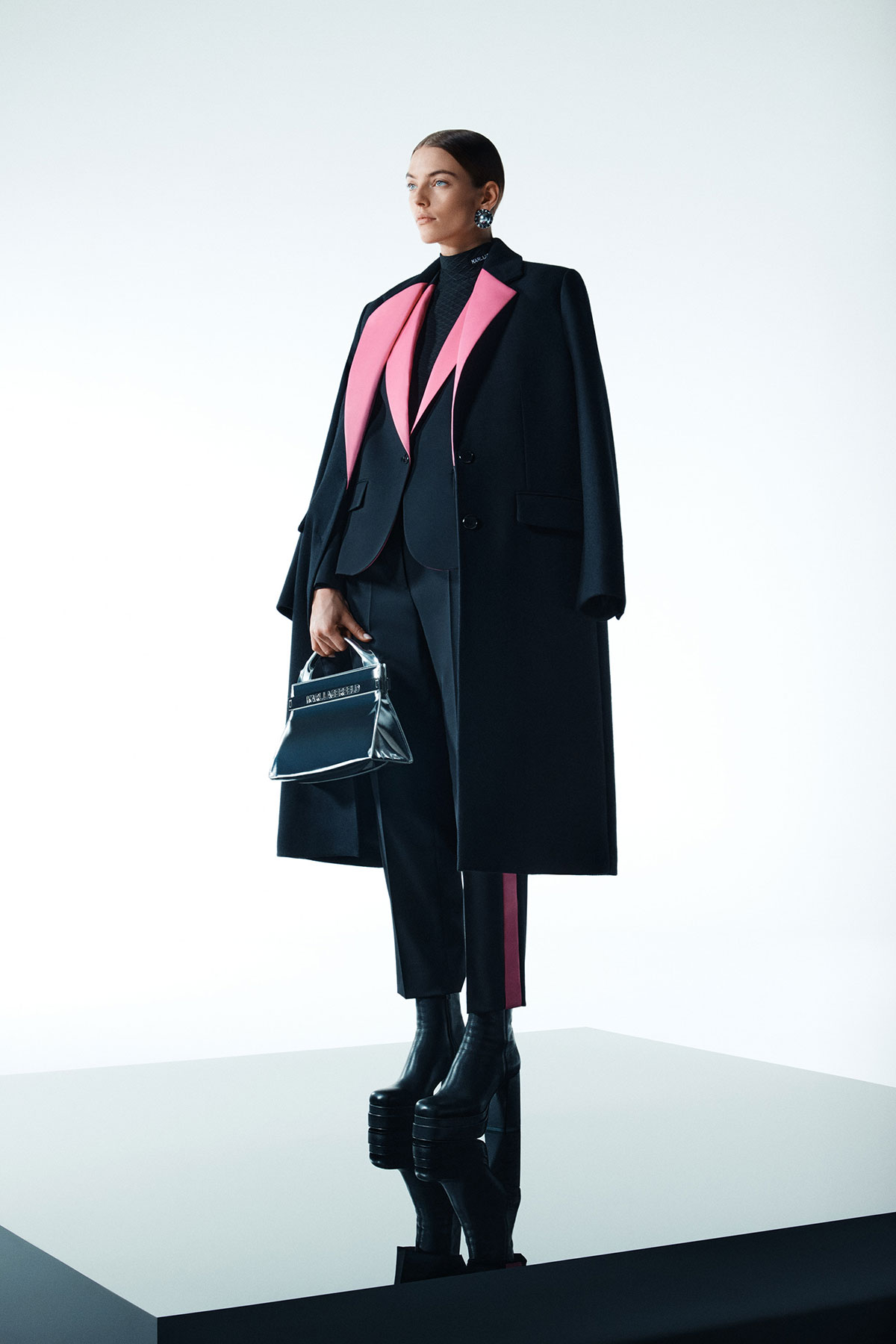 This collection also features elevated suiting that offers a boxy, double-breasted jacket with matching wide-leg trousers. Meanwhile, offering a timeless yet contemporary perspective is a KARL LAGERFELD archive-inspired suit with coordinating coat and color-pop accents.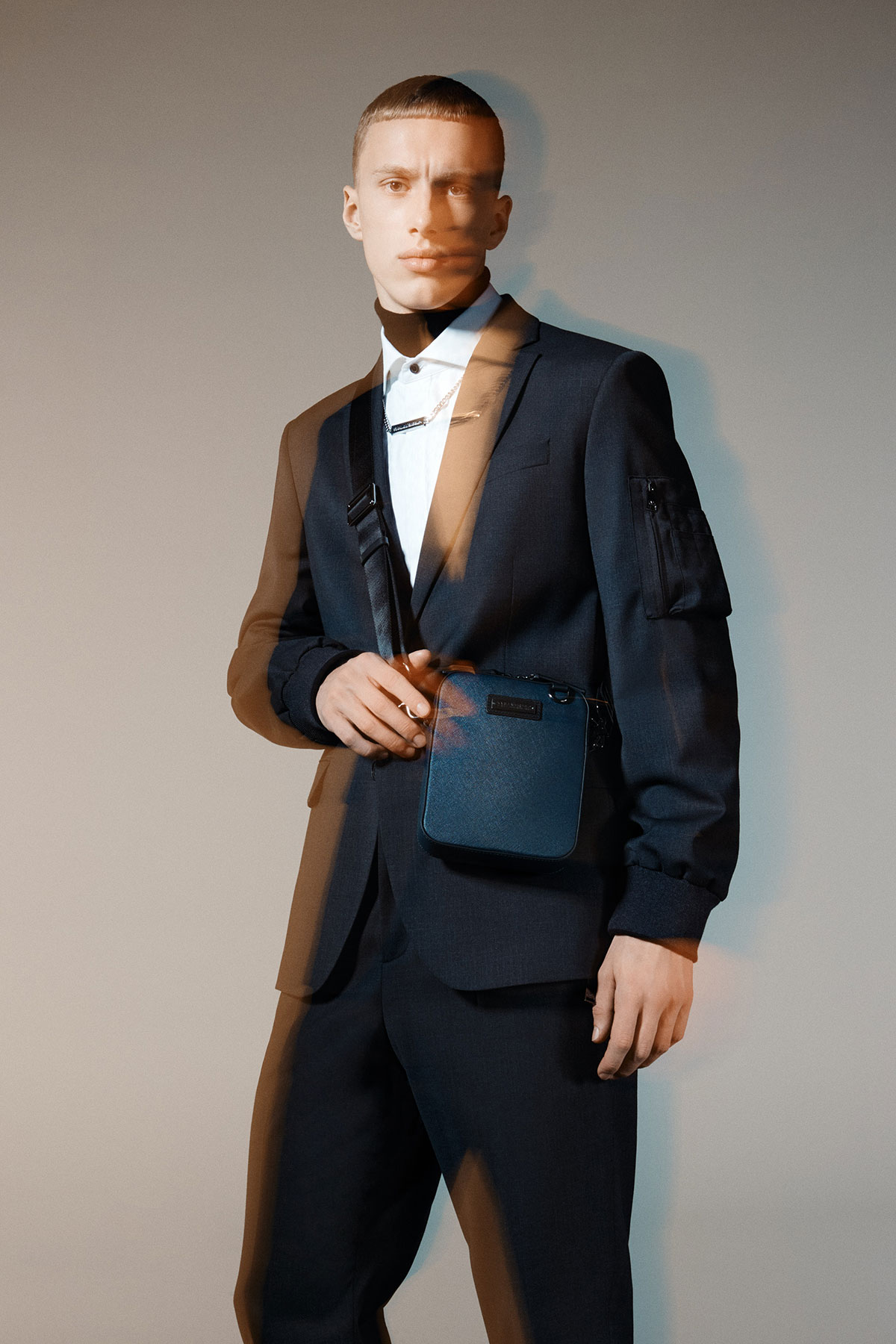 Up next, the menswear collection. This season, expect the use of innovative textures, robot-inspired graphics, colour changing materials, metallic hues, iridescent accents as well as sleek, modern patterns. The KARL LAGERFELD Fall-Winter 2022 menswear collection includes recycled and organically sourced fabrics with different-sized fittings as well as shiny and matte textiles.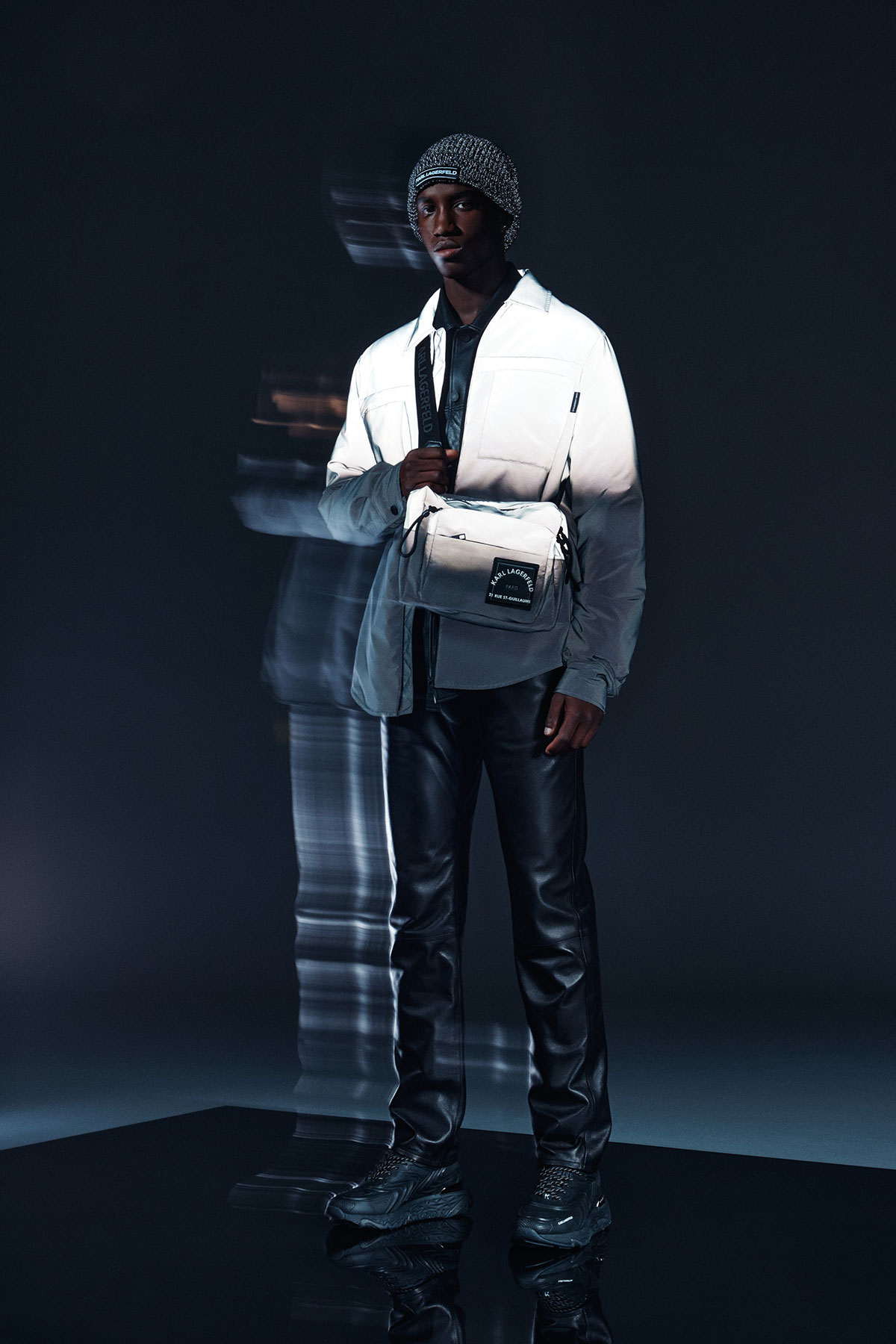 Interplaying with sustainable styles, this menswear collection offers more environmentally conscious materials and transformable pieces that can be worn in multiple ways. Celebrating the brand's iconic, rock-chic style as well as the KARL LAGERFELD House monogram, this spread embraces gender-neutral looks as well as seasonal prints and colours. Featuring in the collection are tonal and discreet camouflage patterns in black, blue and other hues on sportier styles like workwear pants, jersey t-shirts as well as selected sweaters.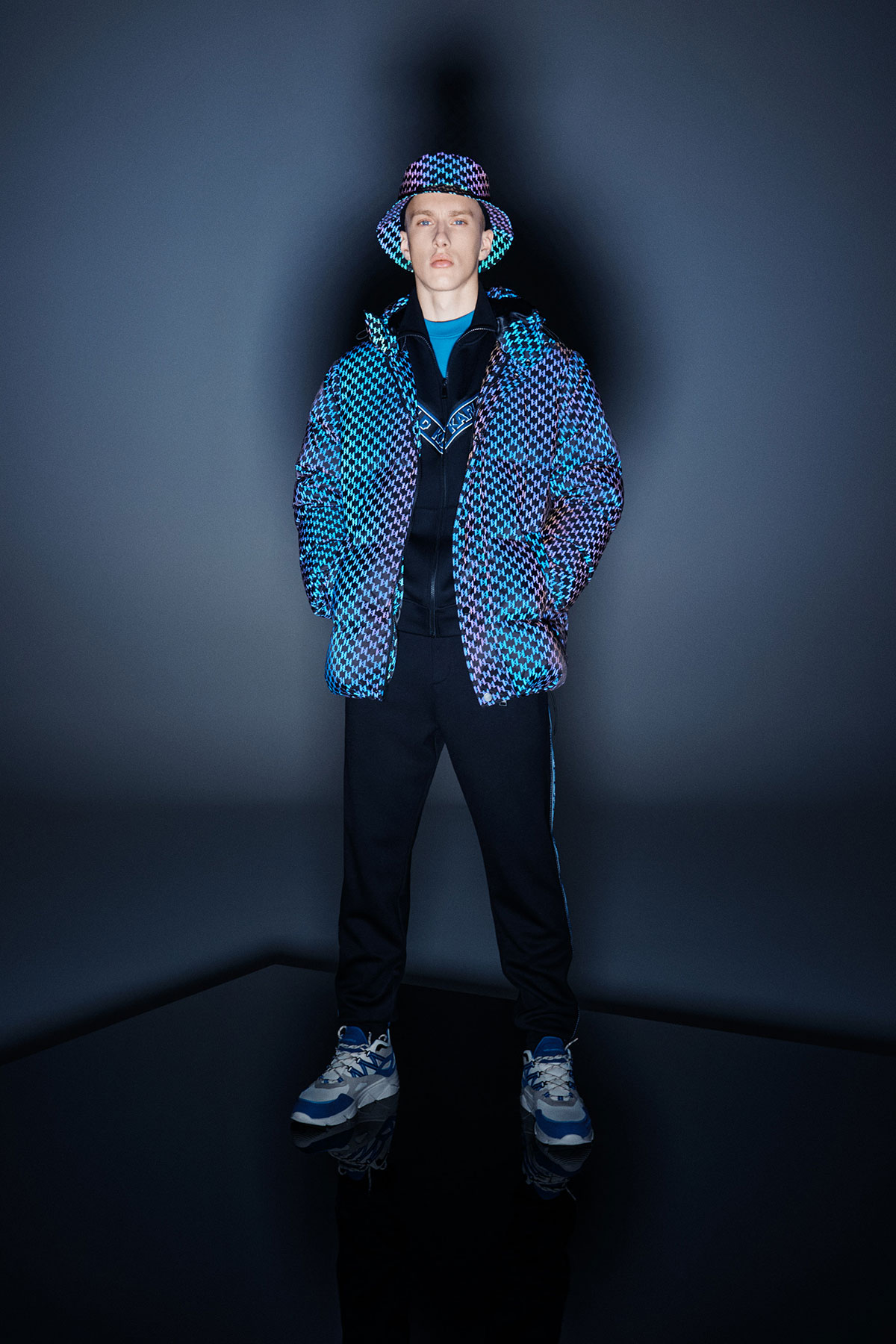 This collection features key pieces in street-wear inspired ensembles that work well for casual and sophisticated looks. Outerwear includes a stand-out, gender-neutral, reflective coat featuring an all-over House monogram print. Aligning with the futuristic theme is a two-tone degradé lightweight jacket made with reflective materials. In addition is a wool-cotton-blend sweater, bringing back knitwear to this season. This collection also includes a denim selection with gender-neutral styles featuring an all-over House monogram print.
The latest KARL LAGERFELD Fall–Winter 2022 collection includes an array of accessories that are certainly not to be missed. From K/ID bag to the debuting K/Autograph Soft as well as the new RSG Klassic group, complete your style for this season with picks from this entrée.
For more information, click here.