Since making its Malaysian debut in Pavilion Kuala Lumpur via Archiluxury, KARL LAGERFELD has been making waves on the social media feeds of the city's most stylish – from Jasmine Suraya to Cik Manggis to Yaya Zahir.
Aside from chic, staple ready-to-wear pieces in signature monochromatic shades, the Parisian brand – the surviving legacy of the late namesake German designer – boasts a range of trendy bags and accessories that are as timeless as Karl himself.
For Fall 2020, the brand is expanding on its covetable bag collections with new-season silhouettes under the K/Kushion range. Here's a first look at the must-have pieces ahead of their arrival in Malaysian shores.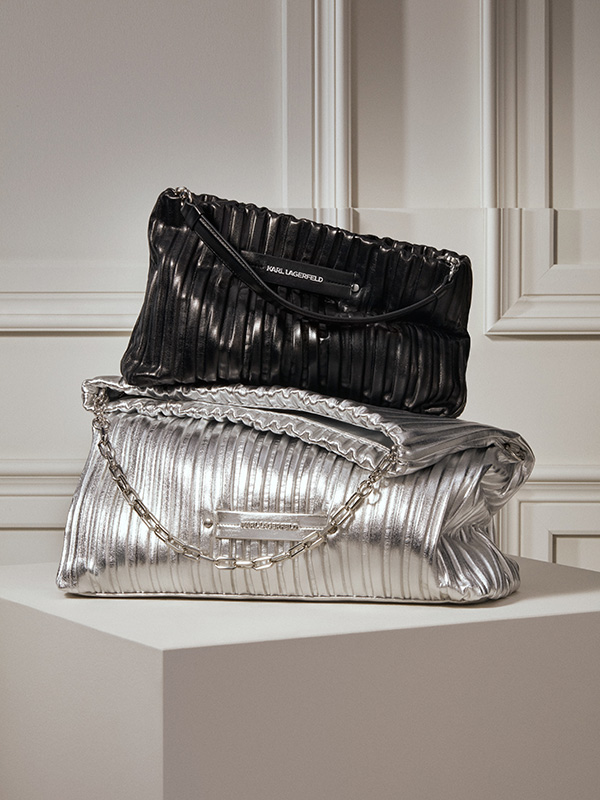 Comprising of two styles, the K/Kushion range includes an oversized folded tote embellished with a chain detail and a chic clutch with a removable strap. The collection is defined by seamlessly pleated technical leather that creates a soft, pillowy texture. This statement silhouette is inspired by a cushion which Karl was known to carry with him during his voyages around the world – hence the name.
The K/Kushion Folded Tote features an adjustable and detachable leather shoulder strap, a magnetic closure and both an internal and external zipped pocket for versatile, everyday use. On the other hand, the K/Kushion Clutch is ideal for matching day-to-evening looks with its sleek, medium-size design, detachable shoulder strap and zippered top closure.
Both bags are available in classic black and a selection of metallic colors, each adorned with a KARL LAGERFELD branded leather tab on the exterior.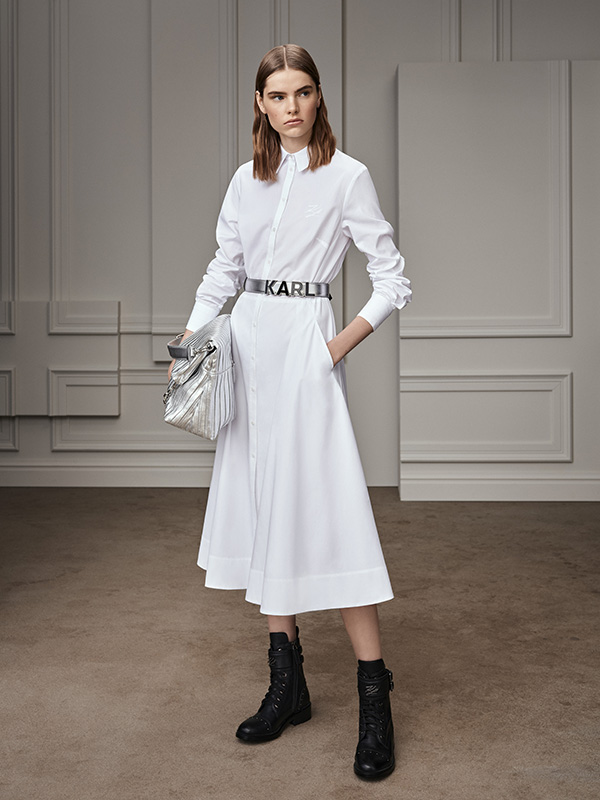 Shop the Karl Kushion at the brand's Pavilion KL boutique or via the Archiluxury website here.
Photos courtesy of KARL LAGERFELD