Jerry Seinfeld, a name synonymous with comedy, is the new face of Kith sparking a new trend of "awkward-hot" look in menswear. Pictures of the 68-year-old in the streetwear brand's range of varsity jackets, hoodies and caps in a campaign shot by renowned photographer Mark Seliger circulated the internet and launched a tidal wave of menswear memes.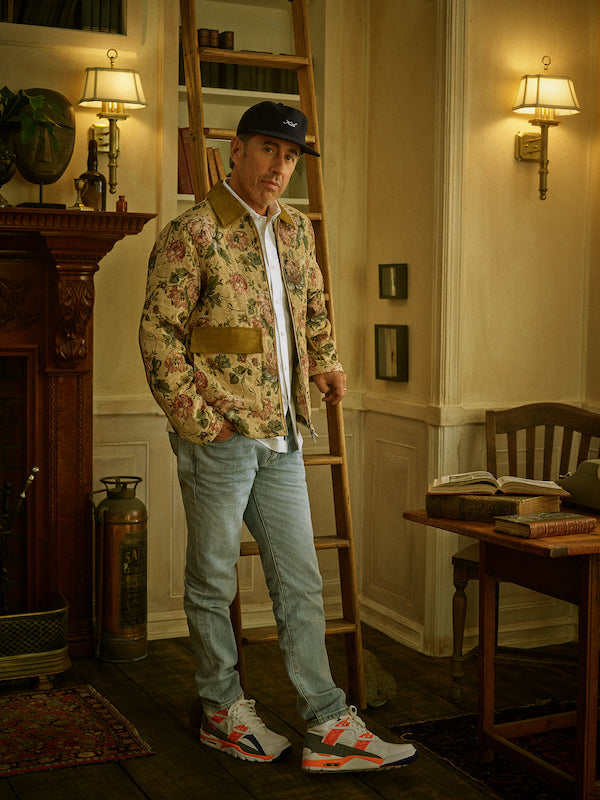 But Seinfeld was not just a random pick for the brand's Fall 2022 campaign. The story behind the collection includes a selection of capsule partnerships including a collaboration with Russell Athletic for The City University of New York by way of Queens College and Brooklyn College.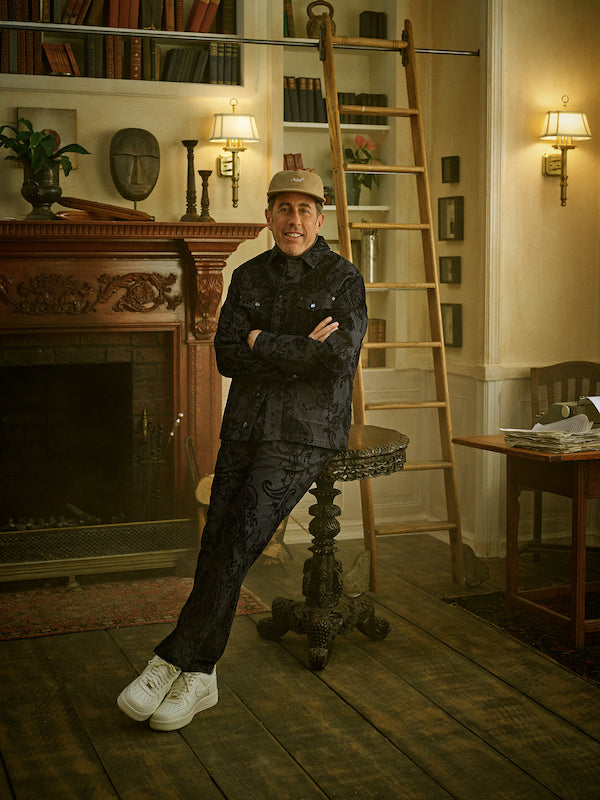 An alumnus of Queens College himself, of course, Seinfeld was the no-brainer choice to star as the face of the campaign, right?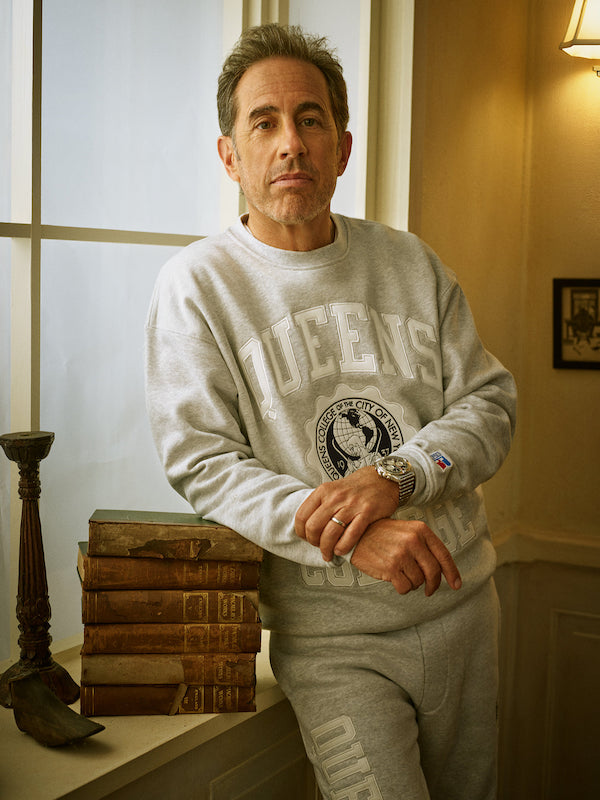 Founded in 2010 by Queens native Ronnie Fieg, Kith is a "multifunctional lifestyle brand for men, women and kids" and is known for its selective brand partnerships, working closely with brands and figures inspired by Fieg's roots and childhood growing up in Queens. 
Pictures by Kith/Credit: Mark Seliger. 
For more information, click here.