For Fall 2017, Jeremy Scott looks to the fifties icon, Marilyn Monroe for inspiration.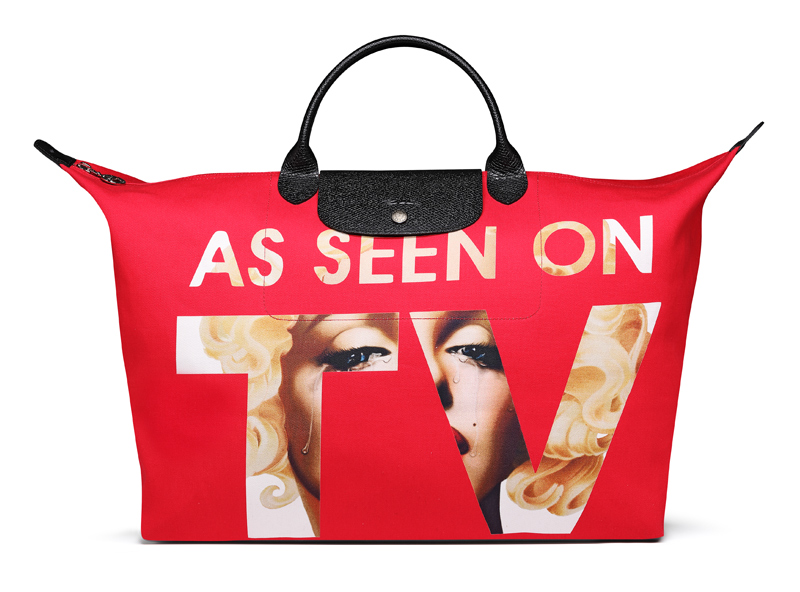 Think Longchamp and its most iconic design – the Le Pliage – comes immediately to mind. Created in the brand's signature nylon or leather, this tote has remained a bestseller for over 20 years for its nifty feature that sees it foldable right into the size of a notebook.
The Le Pliage's reign started in 1993 when Longchamp's CEO, Philippe Cassegrain designed the foldable bag all with the use of nylon and Russian leather. Today, twenty four years later, the Le Pliage gets a Jeremy Scott's touch of pop art.
This isn't the first time Scott is lending his brand of art to the Le Pliage. Known for his love for everything pop culture, his first affair with the Le Pliage was in 2006, when he dressed it with prints of the zodiac signs. Over the years, he has also decorated the iconic bag with motifs of the digital age like the remote control, ombre-hued keyboard prints and tyres, to name a few.
For Fall 2017, Jeremy Scott looks to the fifties for inspiration. His latest artistic endeavour with the  handbag sees an "As Seen on TV" theme, putting Hollywood star Marilyn Monroe front and centre with the powerful message of the magic of television that turned Monroe into the star that she is, according to the collaboration notes.
The "As Seen on TV" bag will be available in Longchamp stores in June 2017.