A fine Swiss red that you can enjoy anytime.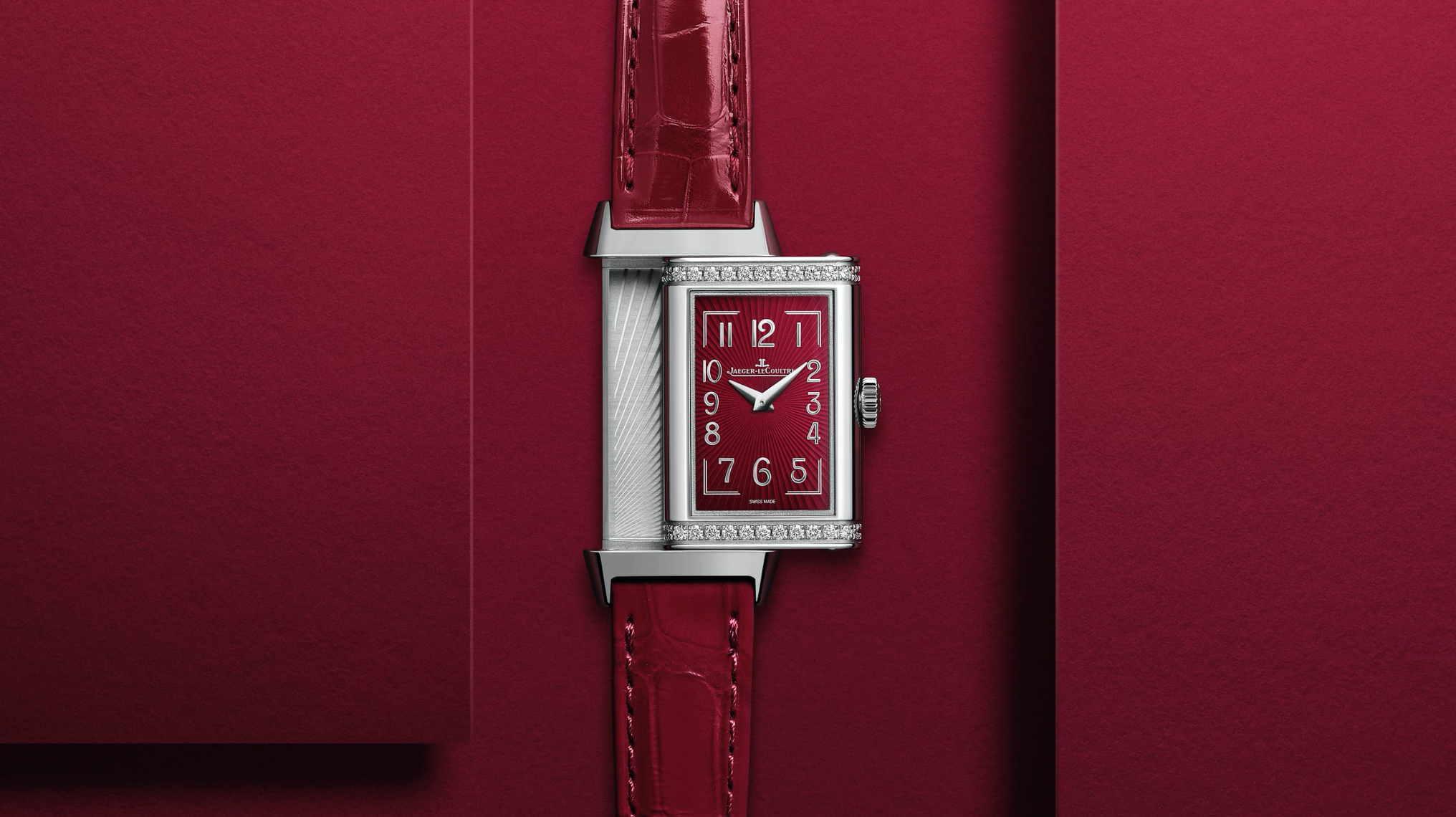 In Western culture, the colour red is associated with passion, romance and sex. From blood-red roses and bold lingerie to coquelicot-hued lipsticks, is there anything more alluring than a femme fatale clad in red? Swiss luxury watchmaker Jaeger-LeCoultre brings another element of elegance to the rich burgundy shade with their new Reverso One Red-Wine.
Fresh out of Watches & Wonders, this dressy model is a more slender version of the classic swivel-cased watch inspired by women's Reverso watches from the 1930s. Its design inspiration is derived from Art Deco, which was also the design movement from when the Reverso was born. The art style's influence can be seen on the dial – where Arabic numerals are framed at the corners and a sunray guilloché pattern practically glimmering in red. When the case is actively opened, the owner can also take a glimpse at the second sunray pattern on the inner portion of the outer case that echoes the beautiful touch of Art Deco.
Jaeger-LeCoultre has a long history of producing quartz movements and implementing them mostly in its ladies' models that require a smaller form factor. The Reverso One Red-Wine is powered by the calibre 657 quartz movement, which is a logical choice since the watch does away with a seconds hand and has a closed back – which has been left blank as a canvas for individualised engraving, a service also offered by JLC.
The red lacquer guilloché dial of the Reverso One Red-Wine is truly a special element of the model – achieved through the application of multiple layers of lacquer on top of a subtle guilloché pattern. This method of crafting dials requires incomparable skill, timeless patience and a specialised meticulousness that Jaeger-LeCoultre is able to do. The dial also shares the spotlight with a swivelling, 27 diamond-set inner case that beautifully frames the dial, giving it a touch of fine glamour. A matching burgundy alligator strap completes the watch.
The Jaeger-LeCoultre Reverso One Red-Wine is slated to release in June 2020 and retail for 5,300USD. Find on more on JLC watches here.
Photos: Jaeger-LeCoultre