It features a highly complex design signature of the watchmaker and a smaller but moving replica of Bugatti's record-breaking 16-cylinder engine inside.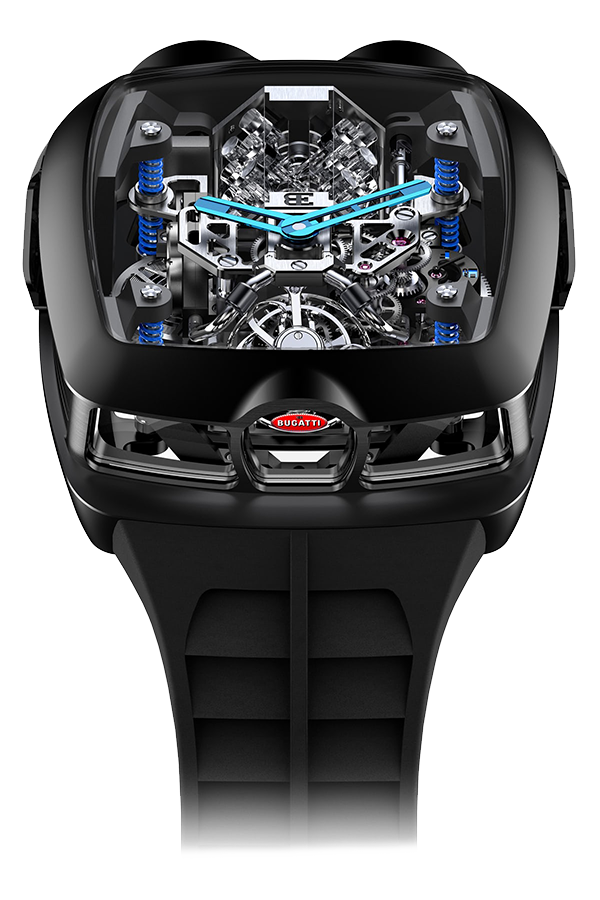 In yet another spectacular case of timepieces birthed from the collision of the worlds of horology and automaking, Jacob & Co. and Bugatti have unveiled a limited-edition Bugatti Chiron Tourbillon watch that pays homage to the hypercar it is named after.
The masterpiece is the result of an agreement signed by the two unconventional luxury brands last year to create timepieces that honour the power and performance of both. And that it does, with a highly complex design signature of the watchmaker that features a smaller but moving replica of Bugatti's 16-cylinder engine inside.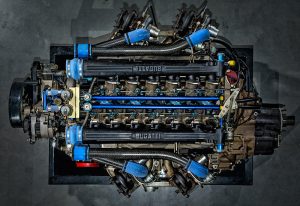 Emulating the 8.0-litre, quad-turbocharged engine that outputs a monstrous 1,479 hp, the tourbillon's "engine" is painstakingly made out of 578 hand-assembled parts. It serves as the manual winding movement of the watch and comes complete with crankshaft, pistons and miniature turbocharges that can be 'activated' via an actuator at the side of the case. According to Jacob & Co, the crankshaft is s one of the smallest and most complex parts to make in the watchmaking industry.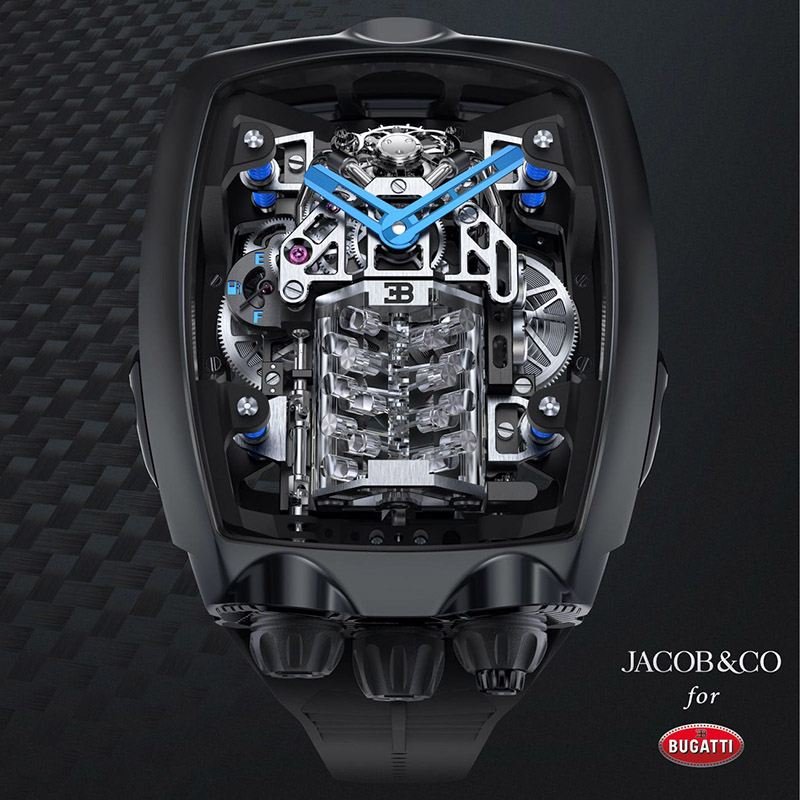 Besides the engine, the timepiece takes after the colours and design cues from the carbon fiber bodywork of the hypercar. Launching at 54mm x 44m, the sizeable black titanium case is made with sapphire crystal to provide greater visibility of the movement encased within.
One of its sides is crafted with Bugatti's signature horseshoe grille, while another features smooth lines that mirrors the Chiron's. At the bottom of the case lies the crowns for setting the time and winding the movement, offering 60 hours of power reserve.
See also: Cristiano Ronaldo allegedly bought a RM45 million Bugatti Centodieci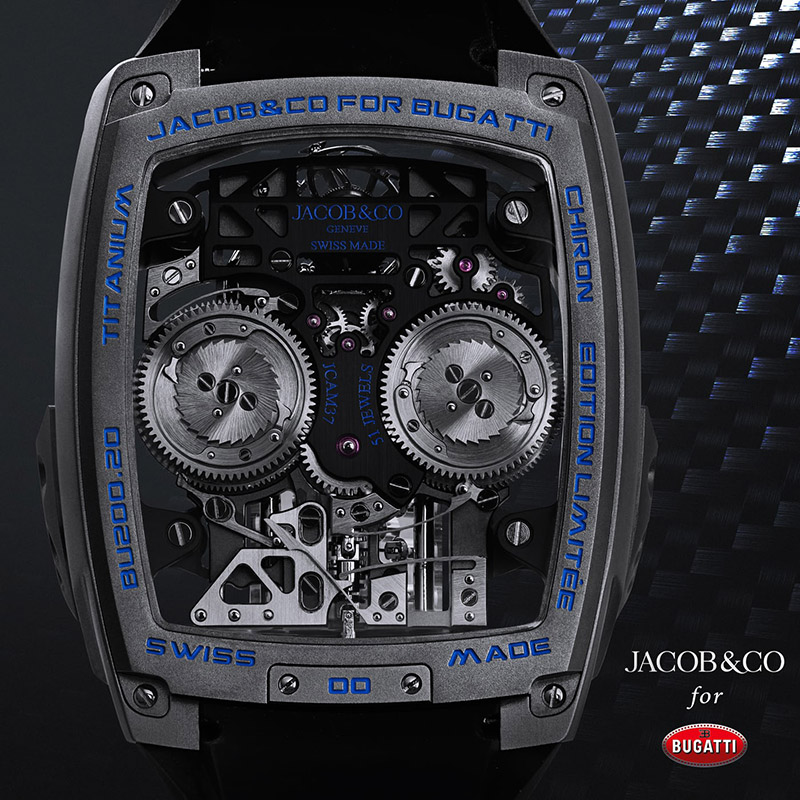 The twin triple-axis tourbillon movement is suspended at four corners by blue shocks that resemble car shocks. This patented design allows the JCAM37 to move up and down as its wearer moves, with an Incabloc shock protection system keeping it secure.
Completing the watch's intricate design is the EB (Bugatti) logo on the engine compartment, and the Jacob & Co. logo on the flying tourbillon.
What will this mind-blowing masterpiece cost fans of both or either marque? A whopping US$280,000 – but hey, that's only a fraction of the US$3 million Bugatti Chiron, right?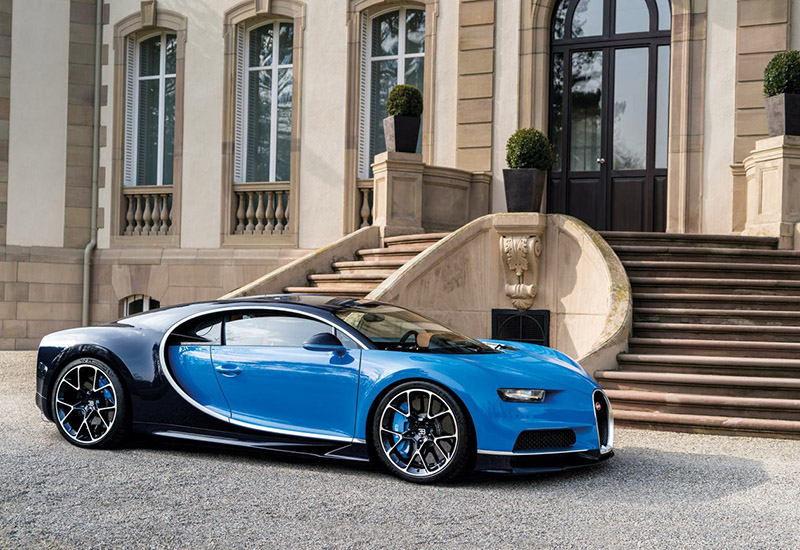 You may also like: 7 times dream cars crossed into the world of watches
Photos: Bugatti and Jacob & Co.