We spoke to Burberry Global Beauty Director, Isamaya Ffrench on her favourite Burberry products, and what she will be bringing to the brand.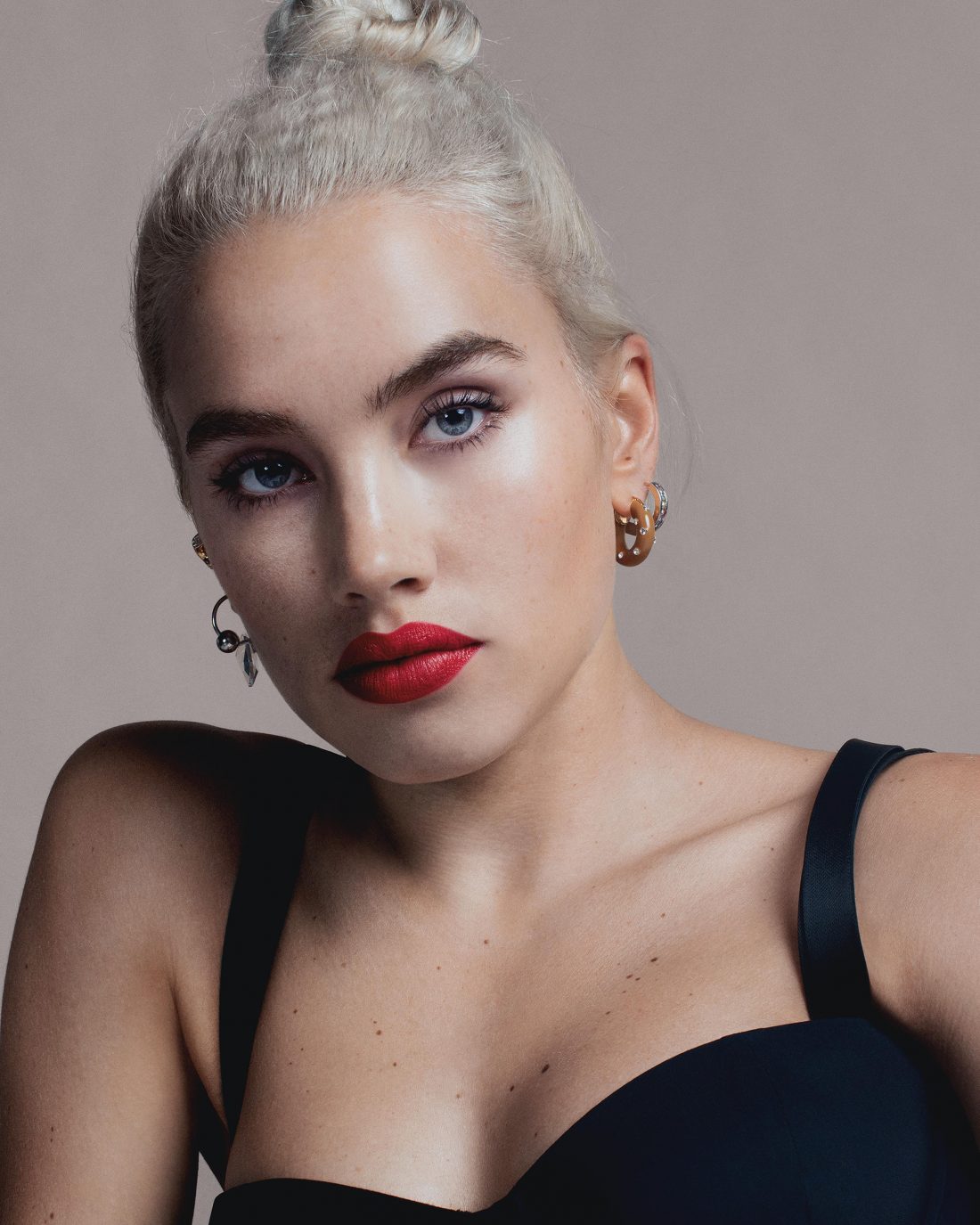 Known for creating otherworldly and extravagant looks, British makeup artist Isamaya Ffrench breaks the barrier between classic beauty and bold creativity in her position as the Global Beauty Director for Burberry.
"The Burberry girl for me is this duality of classic Britishness with this really eccentric side – the punk that can wear the trench coat," she said in a short video when Burberry Beauty first announced her appointment on the former's Instagram.
Having worked on celebrities such as Björk, Rihanna, and Zendaya, Isamaya actually started out with studying 3D design, as well as Product and Industrial Design. While she did not focus on makeup in her early years, she did explore the world of face painting, which eventually led her to discovering greater depths in the beauty industry.
Ffrench became Burberry's Global Beauty Director in late May, propelling her already well-established name in the beauty industry to greater heights. Prior to this role, she's also worked backstage for Iris van Herpen, Thom Browne, and Louis Vuitton, and collaborated with brands like Tom Ford Beauty, YSL Beauté, and Christian Louboutin Beauté. On Instagram, you'll no doubt have her unconventional artistry indelibly marked into your memory.
We snagged a few minutes with Isamaya during the MCO, and discovered her favourite Burberry Beauty products, what she plans to bring to the brand, as well as her thoughts on beauty.
---
How did you feel about being appointed as the new Global Beauty Director for Burberry Beauty?
It's an honour! I want to make women feel empowered, confident, and good about themselves – and makeup can absolutely help do that. Burberry is for everyone and I want to work on products that perform and make you feel good.
How did you first find out about the news?
Just before lockdown! My agent called me, it was super exciting! It was really good news, and I had a lot to learn on the brand during the lockdown which kept me quite busy.
You studied 3D design and product design before venturing into the world of beauty. How does that influence your makeup artistry? What ideas or concepts are you planning to bring to Burberry Beauty?
I focus on the final image or piece of work and work backwards – so in effect the beauty part comes last! Burberry is about timeless, classic and high-performance products that will ultimately stand the test of time and equally satisfy what we need right now. The beauty world is changing and so are our ideals and demands – Burberry will be pioneering this.
What do you look forward to most working at Burberry Beauty?
I love shooting the campaigns, being in contact with the full creative team, the talent. I find it so inspiring and the ambience that is created is perfect to be creative. Riccardo has such a great eye for photographers so it's really inspiring to work with new people and learn from them too.
Any teasers for your first campaign come this Autumn 2020?
Lips are sealed!
Can you describe what the "Burberry Beauty Look" is to you and how people can recreate it at home?
I think it's all about the state of mind. Its modern, classic and powerful all at the same time! It's about great, natural skin, confidence, but at the same time eccentric beauty with a bold lip or a strong eye look.
What are your favourite products/must-haves from Burberry Beauty?
Lip Velvet Crush, I love the Cinnamon No. 25.
Essential Glow Palette, there are two shades to meet the needs of all skin tones. It is so multi-usage. I love it for a Burberry Glow look.
Burberry Kisses collection of course. The satin finish and the pay-off are so strong, we can't do without a good lipstick.
What or who are some of your biggest inspirations?
I take inspiration from everywhere and everything, conversation, people, film, and music. I am a very curious mind and I am easily interested in things. Anything can be inspiration, really.
Do you have a personal beauty philosophy?
Look after your mind first, then everything else should fall into place.
Follow Isamaya Ffrench on Instagram to check out her unforgettable makeup looks, and tune in to Burberry Beauty so you don't miss out on what she's planning for the brand.
Photos: Burberry Beauty