Sorry to break it to you, but some ingredients in your sunscreen could be killing the coral reefs of your favourite bays.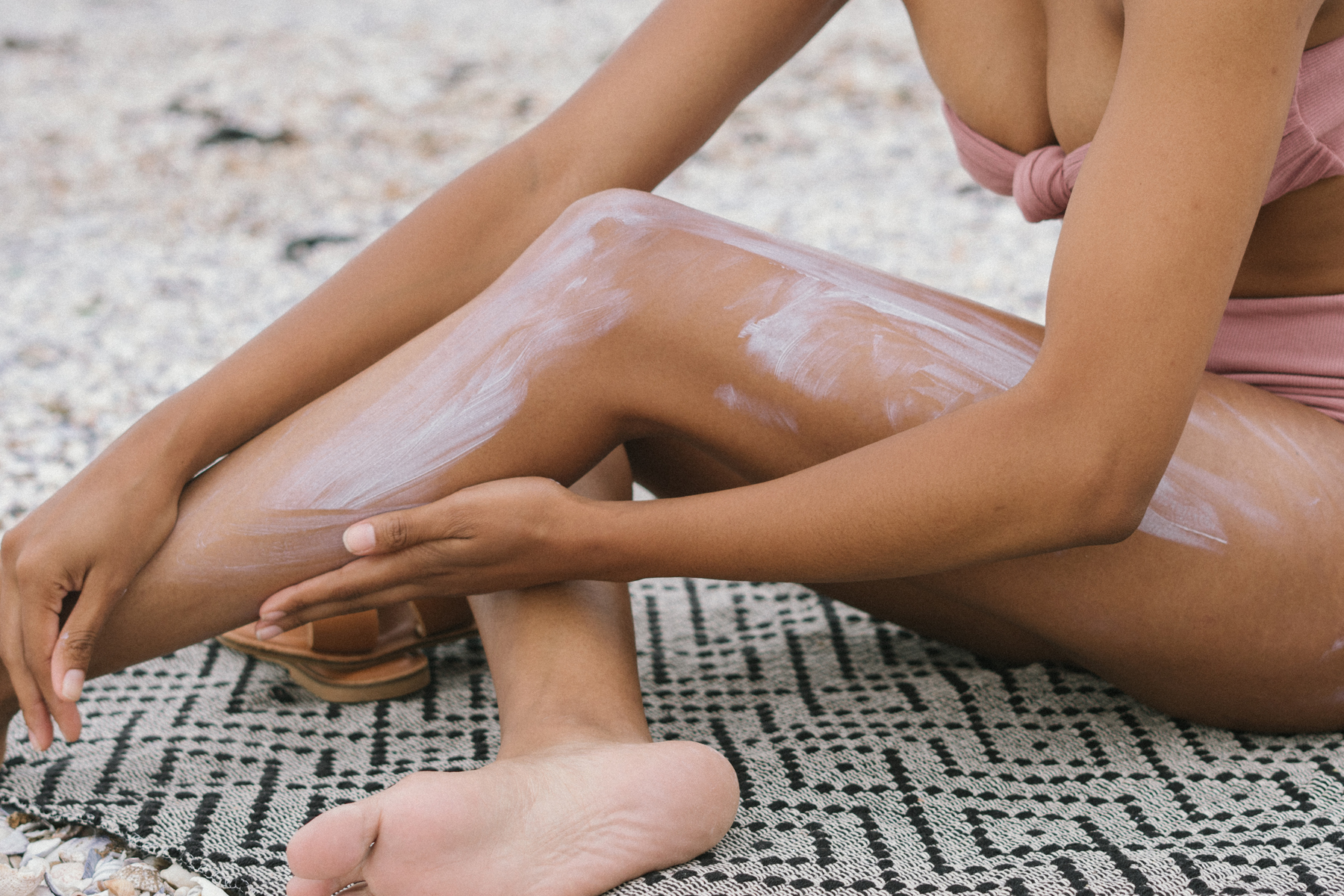 As summer rolls around and we all start heading out to the beaches, don't forget the sunscreen to protect against UV rays. Remember to constantly reapply for effectiveness and another vital reminder is to ensure it is reef-safe sunscreen you're reaching out for, especially if you're planning on a dip in the ocean.
Reef what?
Sorry to break it to you, but some ingredients in your sunscreen could be killing the coral reefs of your favourite bays.
Coral bleaching is a phenomenon that has plagued the ocean world in recent years, observable by corals that turn white – a first sign of eventual death. It is estimated that we have lost 50% of our planet's coral reefs in the past 30 years. Global warming leading to warmer waters is the main cause, but we can all do our little part to help preserve the diversity and health of our ocean reefs – beginning with our sunscreens.
How sunscreens kill ocean life
Much lyrical poetry has been waxed about the benefits of sunscreen but only in recent years have studies found that two ingredients in them – namely UV filters oxybenzone and octinoxate – are highly toxic to corals.
In a 2016 study, a team of international scientists found that a common chemical in many sunscreen lotions and cosmetics is highly toxic to juvenile corals and other marine life. Oxybenzone, or BP-3, is found in more than 3,500 skin care products worldwide for protection against the sun's harmful effects. The compound has been found entering the environment both through wastewater effluent and directly from swimmers wearing sunscreens.
The study, published in the journal Archives of Environmental Contamination and Toxicology, showed four major toxic effects in early, developing coral: increased susceptibility to bleaching; DNA damage (genotoxicity); abnormal skeleton growth (via endocrine disruption); and gross deformities of baby coral.
The authors of the study conclude that nontoxic oxybenzone alternatives are critical for protecting reefs and the exacerbating effects posed by climate change and bleaching.
In a 2013 study, NOAA National Centers for Coastal Ocean Science researchers and their partners discovered that a sunscreen chemical commonly used in many soaps, cosmetics, and body fragrances is highly toxic to corals. The team's data show that even very low concentrations of benzophenone-2, or BP-2, can quickly kill juvenile corals. BP-2 is an additive used in personal-care products since the 1960s to protect against the damaging effects of ultraviolet light.
The team also found that BP-2 causes colorful corals to bleach, and can potentially induce or increase the frequency of mutation in corals by causing damage to their DNA. BP-2 is not removed from most municipal wastewater treatment facilities. This discharge is often directly released in coastal waters of the Caribbean and the Indo-Pacific, threatening near-shore coral reefs.

What can you do?
Sunscreen is a very important part of skincare and the fight against ageing and skin cancer so no, it wouldn't make sense to swear them completely off. Just pick formulations without the two ingredients above.
Another thing to watch out for is nano zinc and nano titanium dioxide. Particles under a hundred nanometers (in this context, considered "nano") can be bad news for sea creatures that ingest them, like brine shrimp, and in turn the things that eat the shrimp.
Other seemingly small choices may also herald large impact, like choosing water-resistant sunscreen (the less sunscreen that washes off you, the less that ends up in the sea) and opting for lotions over spray (a big part of spray sunscreens end up in the sand when you're spraying, which ends up in the water instead of on you).
At the end of the day, it is good to keep in mind that no sunscreen is completely foolproof from damaging coral and reef life – your best bet in this instance is to wear rashguards or other protective gear – but if you need to wear sunscreen, we recommend these reef-safe ones:
(Swipe left for more)
(Photos: Pexels)