As the Year of the Rabbit approaches, Maison Hennessy recognises that a new generation will be taking ownership in hosting Chinese New Year celebrations. With this, the cognac moniker is inviting new hosts to elevate their gatherings this year while still honouring inclusion, togetherness and diversity. Innovate a new tradition by making Hennessy a staple in your new year festivities with its limited edition Chinese New Year collection in collaboration with contemporary Chinese painter Yan Pei Ming.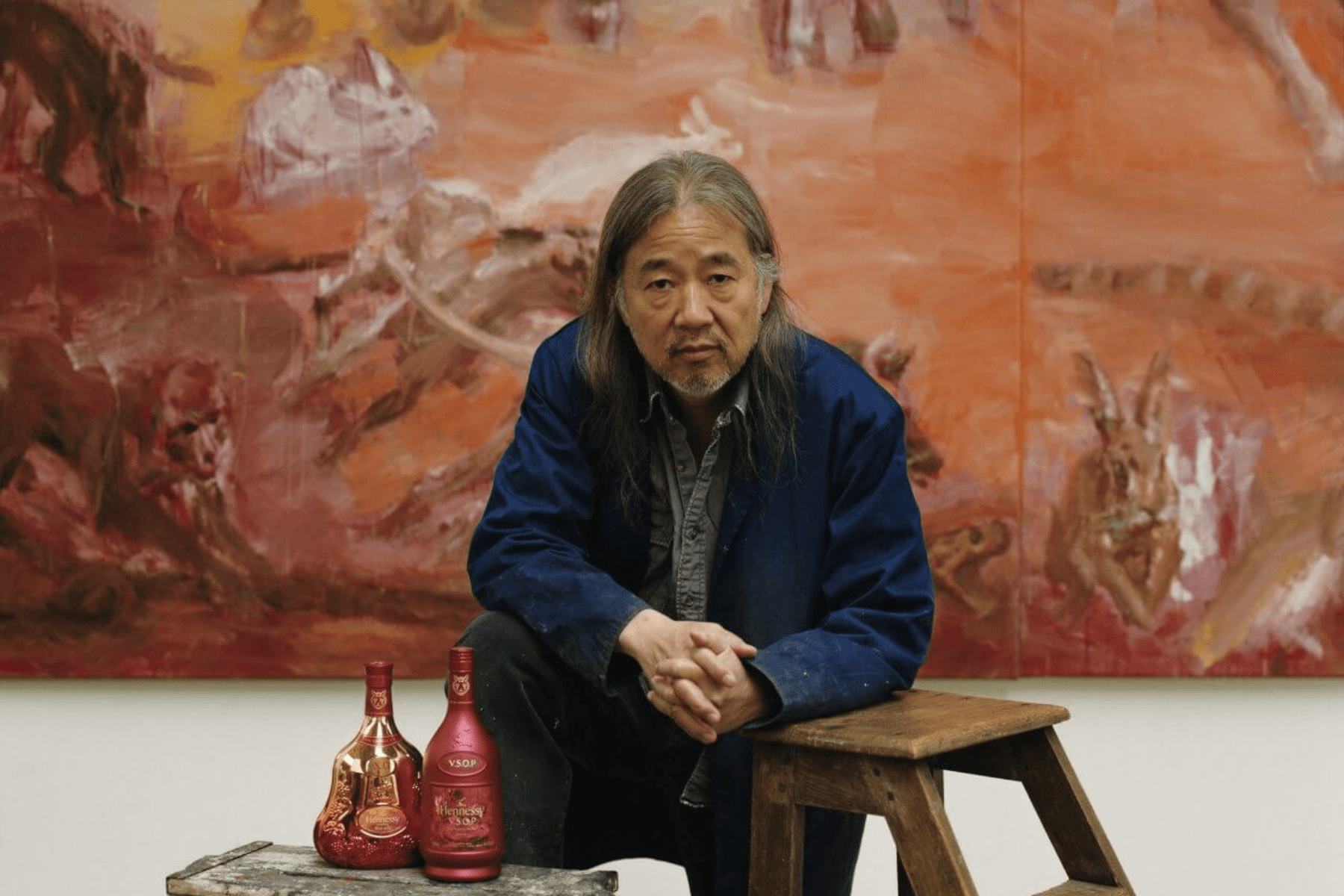 Yan, who was born in Shanghai, is recognised globally for his expressionistic and monumental works. In this collaboration, Yan expresses not just the Rabbit but the entire Chinese zodiac in an exclusive painting for the Maison and on Hennessy decanters, signifying inclusivity.
La Grande Course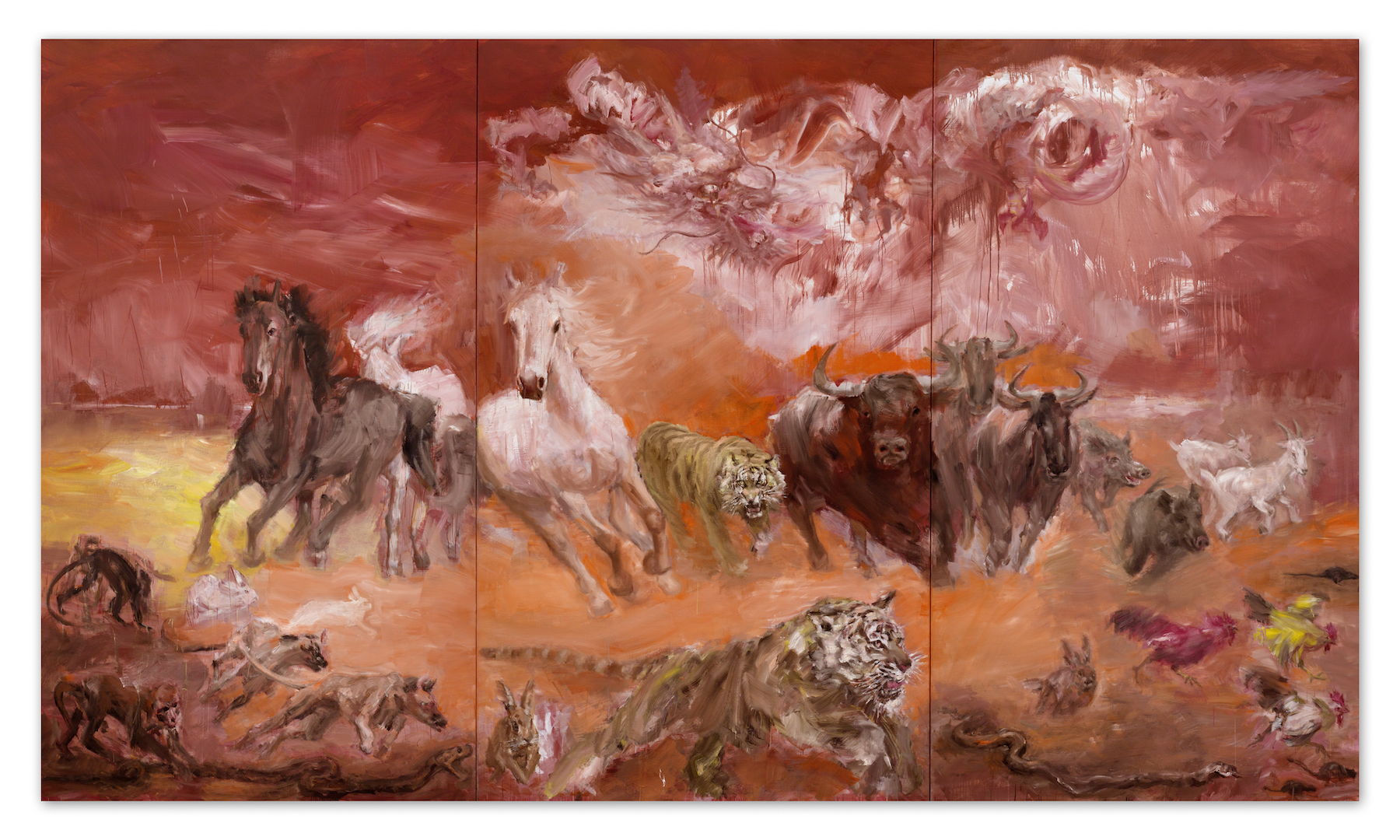 Yan is renowned for his portraits, typically featuring muses of animals and prominent personalities. Depicted in 'La Grande Course', the painting he produced in collaboration with Hennessy, the focus doesn't just fall on the rabbit, but all of the animals that make up the Chinese zodiac. Using his signature large brush strokes, Yan adopts a different colour palette of amber, russet and burgundy tones as opposed to his usual dark ash hues. This pays homage to the colour seen in the Maison's cognacs.
Hennessy Paradis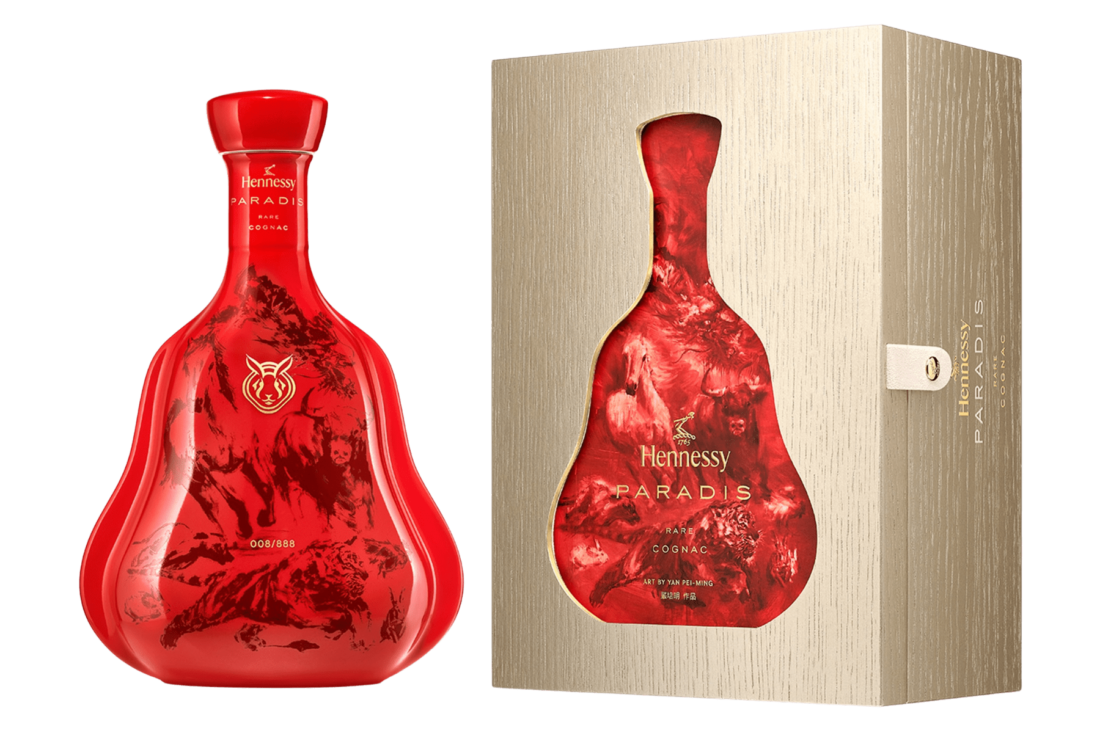 Only 10 of the Hennessy Paradis Chinese New Year edition are available in Malaysia. (Swipe for more)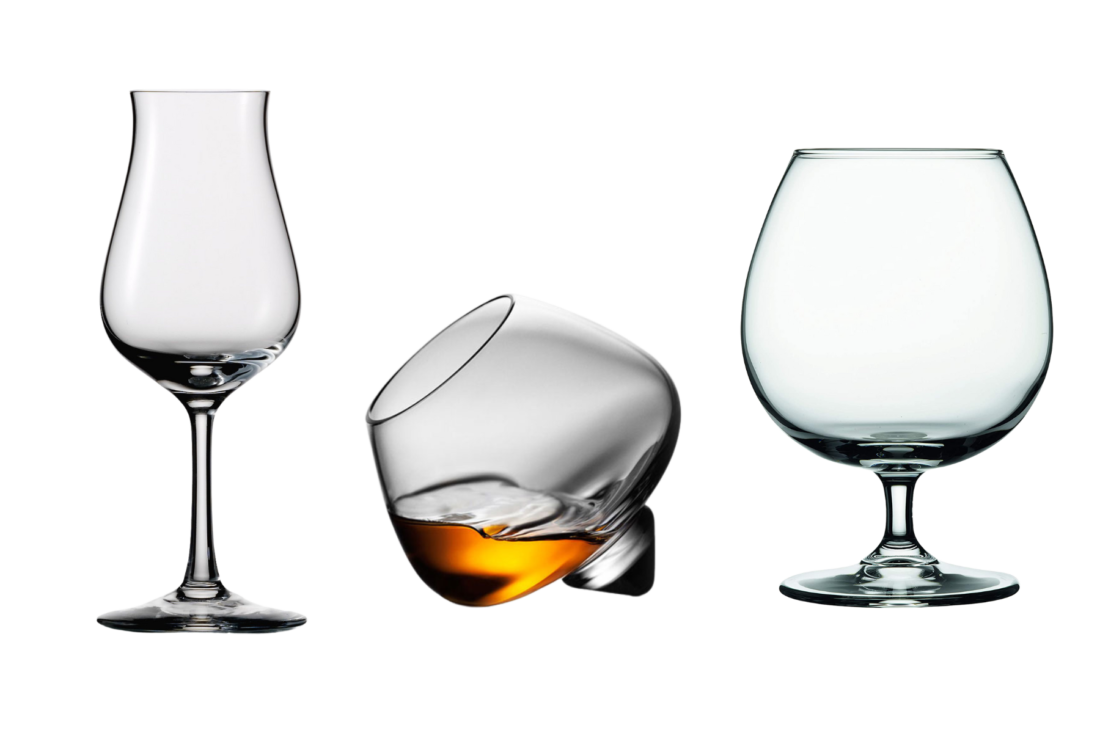 The tulip glass (left) allows aroma to rise to the surface, while the balloon glass (right) warms cognac evenly and a wobble glass (middle) helps aerate the cognac.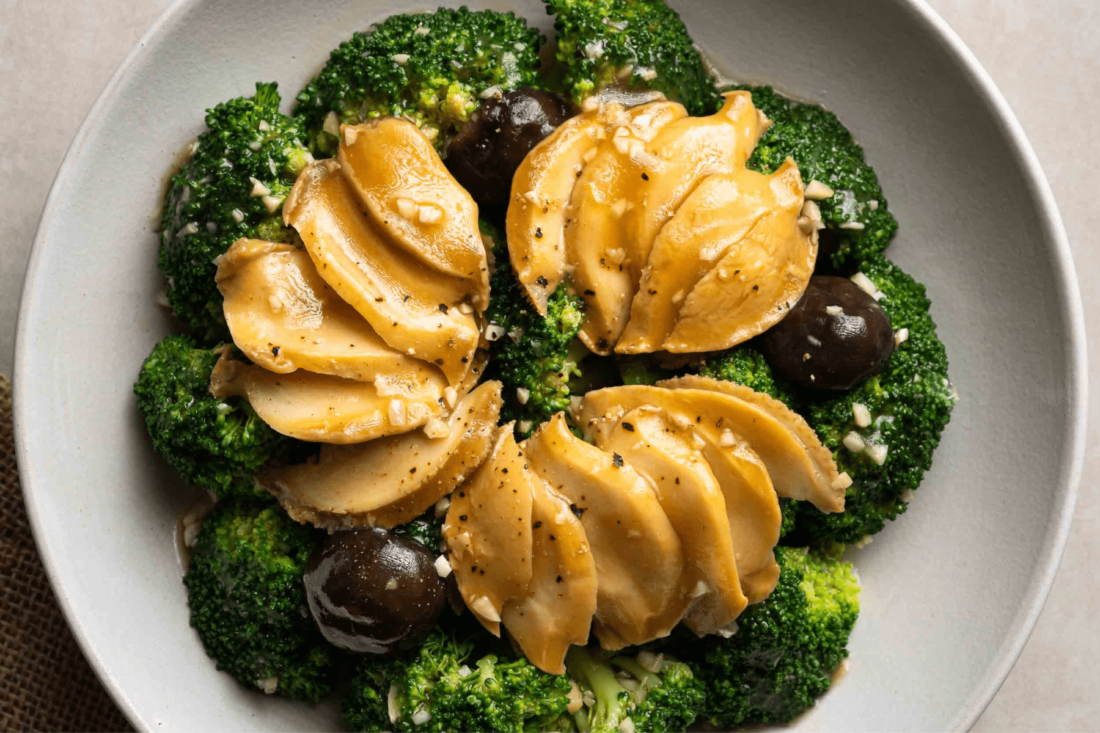 Though it's best to drink the Paradis neat, it also pairs well with Braised Abalone. Photo by Delightful Plate.
The 2023 Chinese New Year edition for the rare blend is encased in a porcelain decanter made from Maison Bernardaud, featuring Yan's zodiac illustrations. The Paradis conceals dry rose aromas with hints of cardamom, cinnamon and pepper, alongside flashes of honey and truffle. With only 888 releases worldwide, Malaysia houses 10 of these limited-edition bottles, retailing at 8,888 euros. Each Hennessy Paradis also comes with its own numbering, etched in gold onto the porcelain casing. 
The Paradis is best enjoyed on its own at room temperature and can be indulged in various specialised cognac glasses. A bell-like tulip glass allows the aroma of the Paradis to rise to the surface, giving you an instant flavour profile within a single sip, while the large body of a balloon glass warms the blend evenly to room temperature. You can also have the Paradis in a wobble glass, which helps aerate the cognac, bringing out bolder flavours and scents. Albeit it's best to drink the Paradis neat, it also pairs well with the classic Chinese dish of Braised Abalone, made with premium abalone cooked till buttery smooth and layered with a thick oyster sauce.
For more information and to purchase, visit Hennessy.
Hennessy
X.O Limited Edition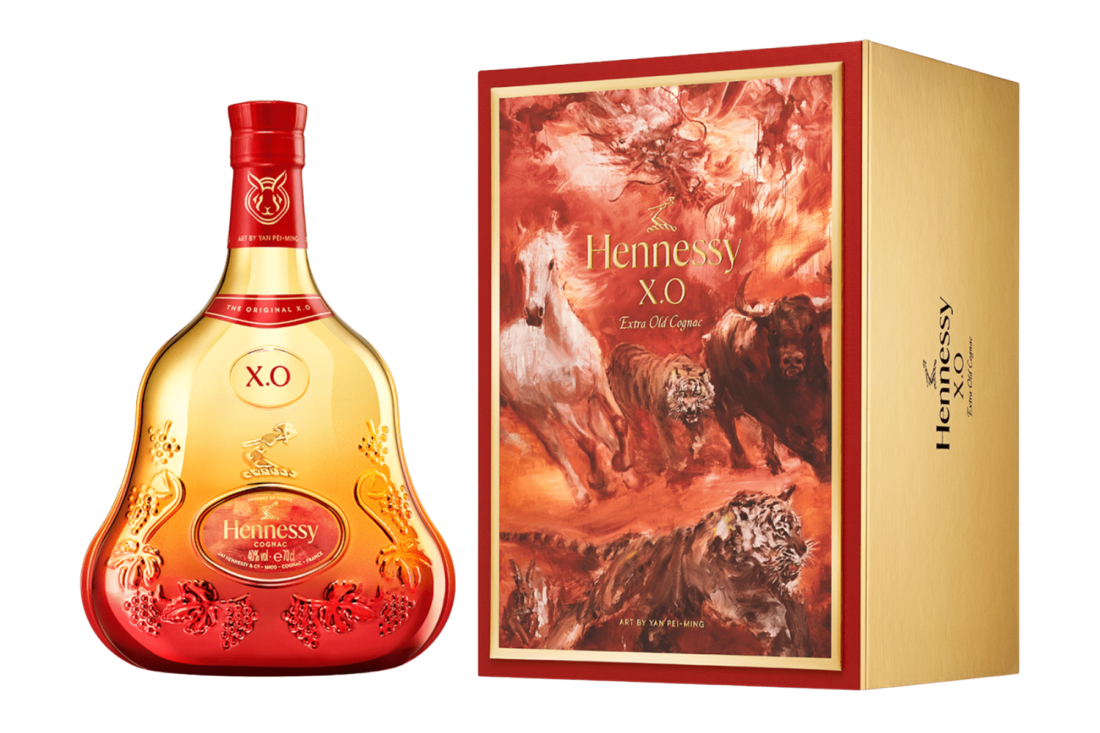 The Hennessy X.O is aged for at least 30 years. (Swipe for more)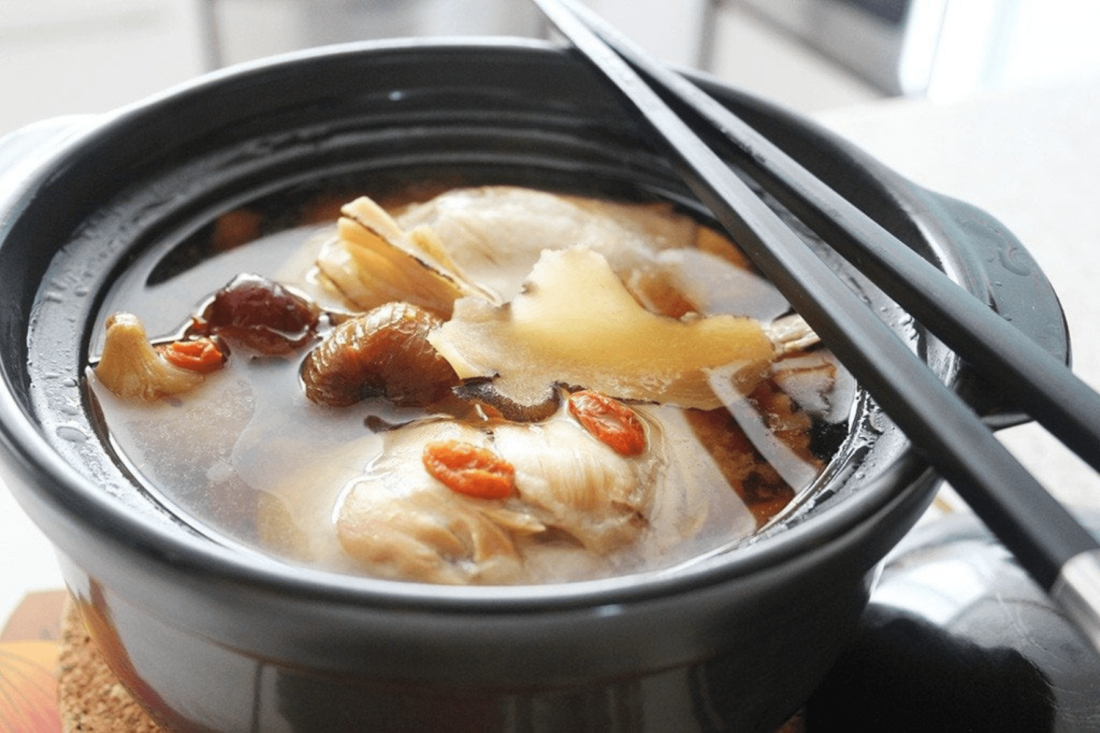 Pair the Hennessy X.O with double-boiled chicken soup. Photo by Food Delicacy.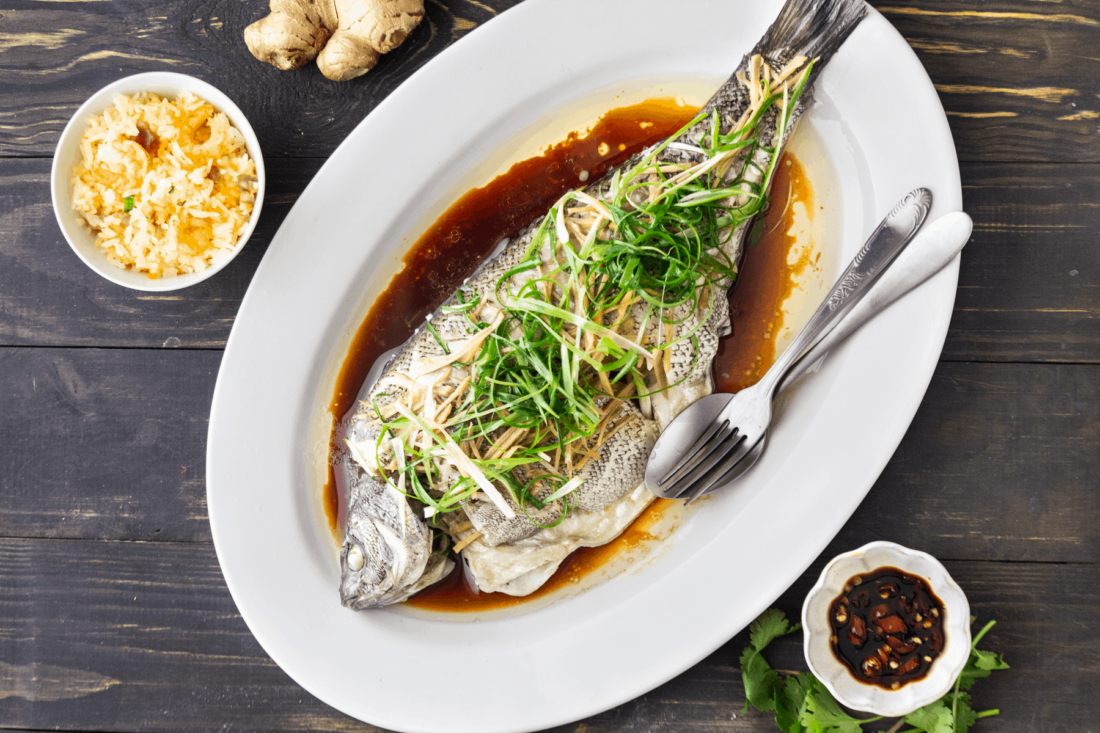 The Hennessy X.O also goes well with steamed fish. Photo by Wok & Kin.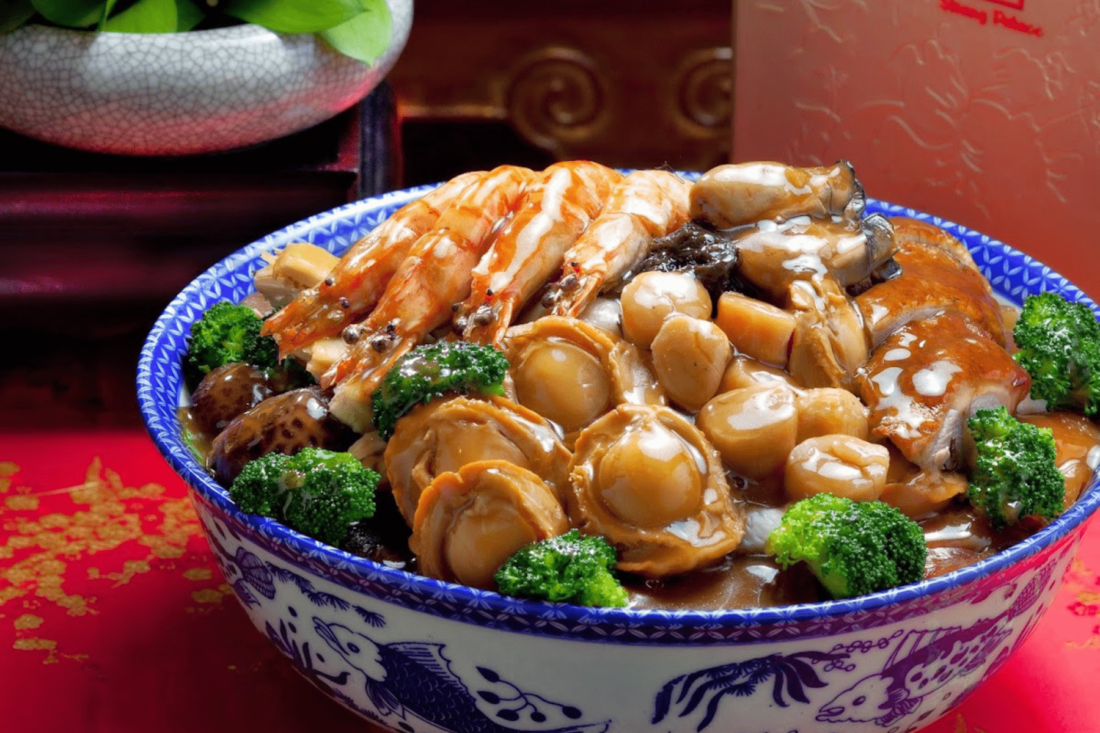 Poon Choy comprises five taste notes which fuses extremely well with the strong and spicy end of the Hennessy X.O.
Aged for at least 30 years, the Hennessy X.O is a go-to cognac for many families during Chinese New Year. The upcoming year will see a limited-edition X.O housed in a gold-to-red ombre bottle packed in a box that features portions of Yan's La Grande Course painting. The eaux-de-vie highlights a core flavour of candied fruits, followed by spice and chocolate, before ending with a hint of vanilla. The sweet-tasting notes of the Hennessy X.O make it an ideal beverage to complement hearty reunion dinner dishes bound to be served this upcoming festive season.
Have it with the classic double-boiled chicken soup, steamed fish, and the aromatic poon choy, a dish highlighting a plethora of meats, seafood, vegetables, abalone, and dried mushrooms. The latter goes especially well with the Hennessy X.O as it comprises five taste notes including sweet, sour, spicy, salty and bitter, which fuses extremely well with the strong and spicy end of this cognac. 
The Hennessy X.O Limited Edition retails at RM1,090 and can be purchased at Hennessy Shopee.
Hennessy
VSOP Limited Edition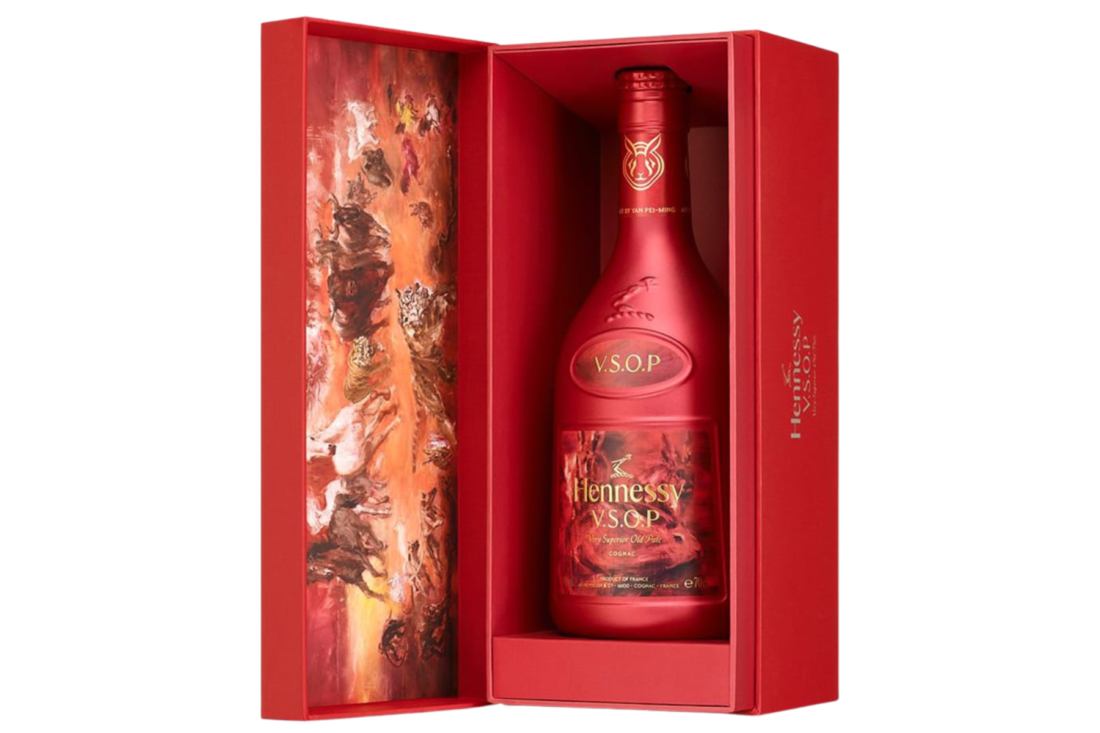 The Hennessy VSOP exudes warm vanilla, clove and cinnamon with hints of spice. (Swipe for more)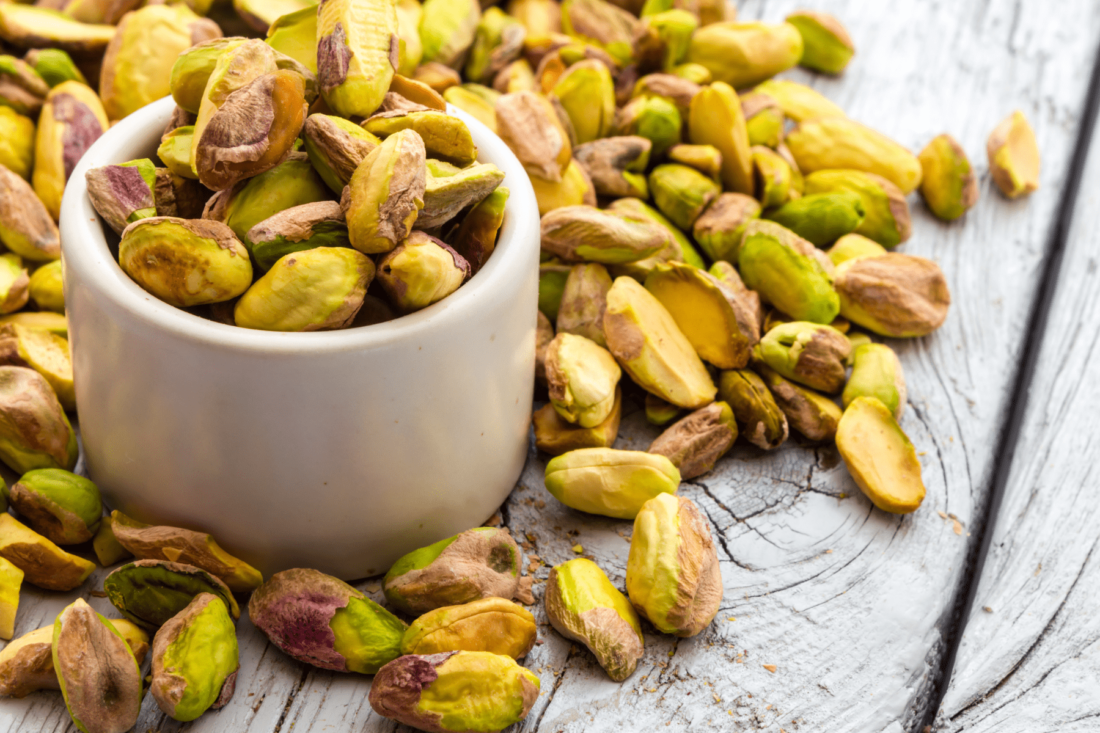 The Hennessy VSOP pairs well with nuts like pistachios.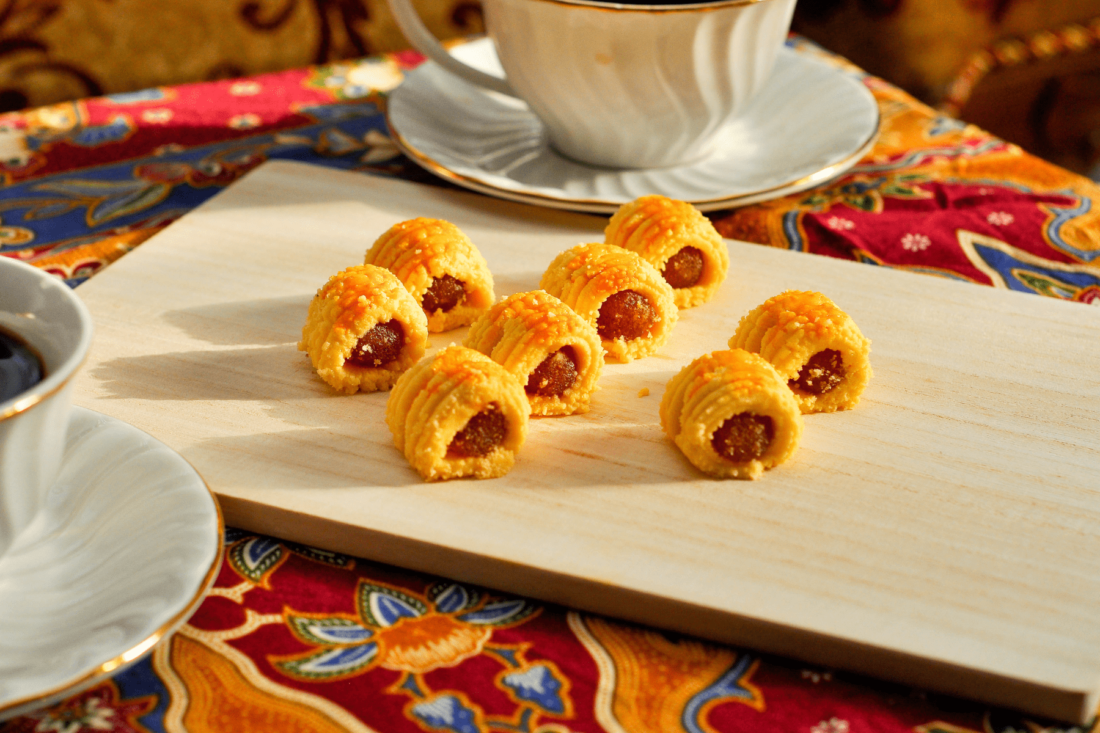 The sweet and tangy flavours of pineapple tarts blend perfectly with the Hennessy VSOP's smoky aroma.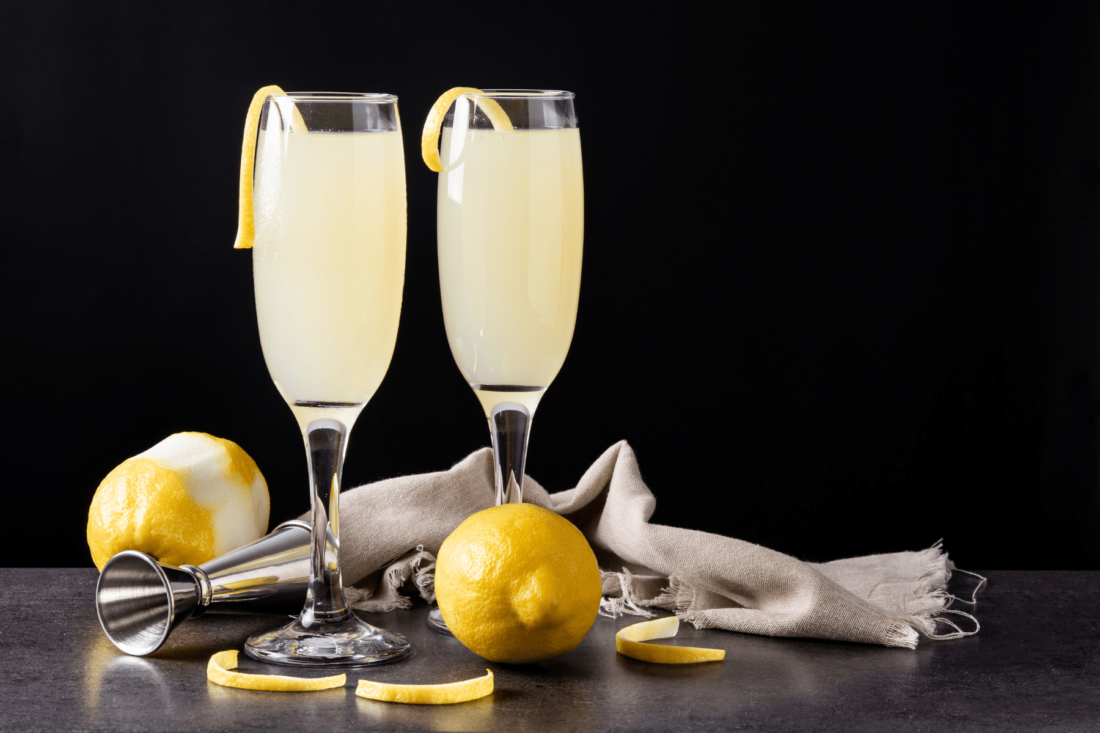 Concoct the Hennessy VSOP into a simple French 75 cocktail for a bubbly complement to your festive celebrations.
For those who prefer a lighter cognac, Hennessy is also launching a Chinese New Year limited edition for its famed VSOP. Its entirely red decanter focuses on the rabbit zodiac in Yan's illustrations, printed onto the outer box while the inner side of the box features the entire La Grade Course painting. Inside, the blend exudes scents of warm vanilla, clove and cinnamon as tastes of fresh grapes, spice and smokiness are identified on your palate. 
This cognac is the perfect drink to have when snacking on nuts and cookies this Chinese New Year, particularly pineapple tarts as the smoky aroma blends perfectly with the sweetness and tanginess of the tarts. Alternatively, the Hennessy VSOP can also be made into a simple French 75 cocktail that anyone can create at home this Chinese New Year. All you need is equal parts of Hennessy VSOP, lemon juice and simple syrup, along with three parts of any champagne of your choice.
For more information, visit Hennessy and to purchase, visit Hennessy Shopee.
Earn bonus points when you shop the CNY collection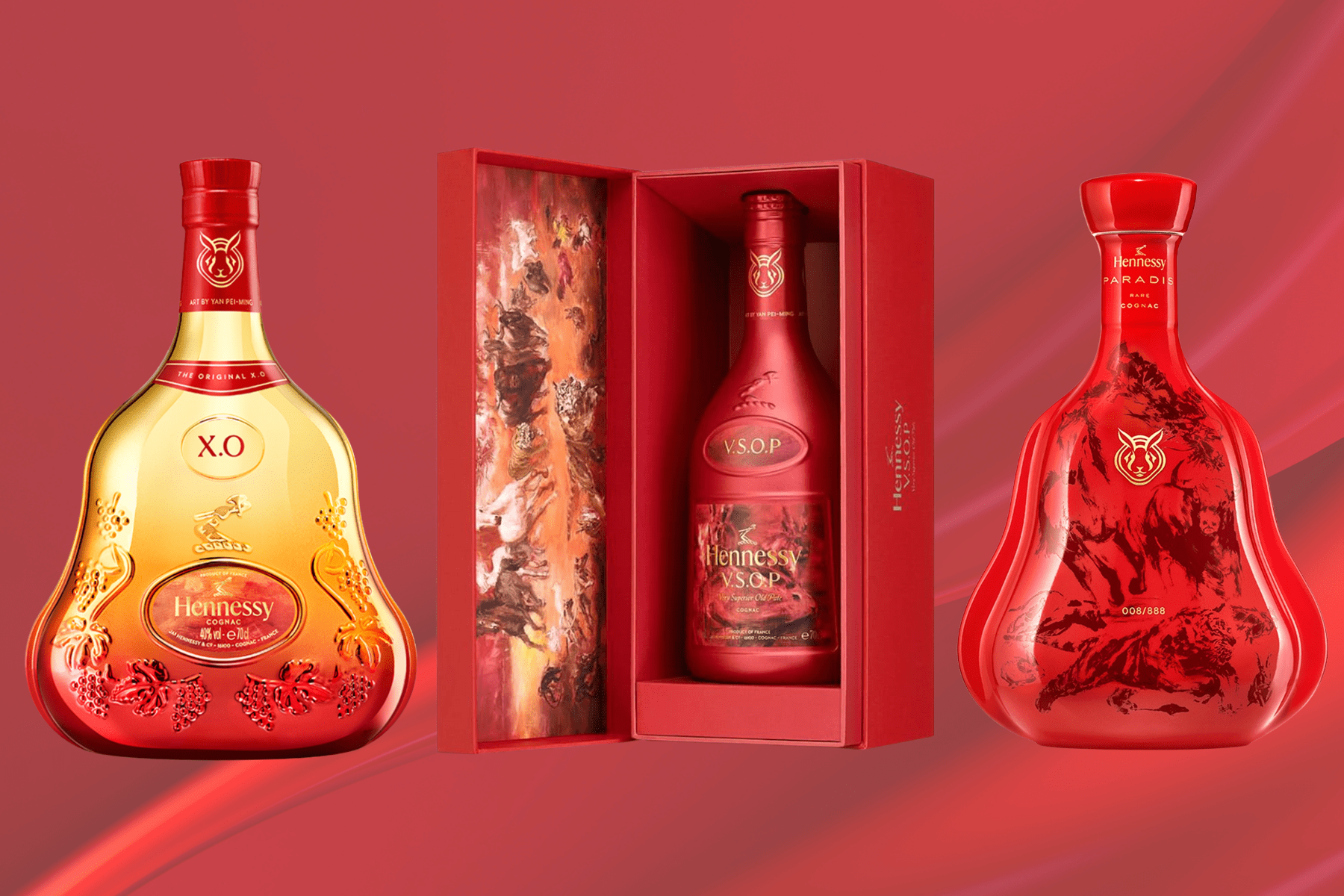 This Chinese New Year, the Hennessy InnerClub is offering special points promotion for bottles purchased from the Chinese New Year limited edition collection. These points can then be used to redeem exclusive dining experiences and special events hosted by Hennessy. All you need to do is sign up through the Hennessy InnerClub WebApp, scan the QR code located on the Hennessy bottle you purchased and peel the security seal sticker to reveal a unique code before keying it into InnerClub.
Every Hennessy X.O CNY limited edition provides you with 250 points while the Hennessy VSOP CNY limited edition will give you 80 points. The regular Hennessy VSOP will allow members to gain 60 points and the regular Hennessy X.O provides 180 points. Point collection will run from now till 15 February 2023, with redemptions to be made by 28 February 2023.
Win tickets to the Hennessy Lunar Wonderland Festival
Hennessy is hosting a special two-day event to commemorate this year's Chinese New Year with the Hennessy Lunar Wonderland. Taking place on the 3rd and 4th of February 2023 at Menara KEN, the event will highlight bespoke Hennessy cocktails, curated canapes, an auspicious snack bar and an exclusive Omakase dining experience that can be redeemed using points from your InnerClub WebApp. The event will also feature a unique Hennessy Lunar carousel centrepiece alongside games and DJ performances. To stand a chance to win this, make sure to visit @firstclassemalaysia on Instagram.
Photos by Hennessy.