H&M's long history of creative collaborations has been proven legendary. The Swedish fast-fashion behemoth has been revolutionising high fashion for over two decades since it debuted its first-ever partnership with the famed Karl Lagerfeld, marking its name as the first few to merge high fashion with streetwear. 
On February 22nd, the brand once again made headlines after announcing that they will collaborate with French fashion house, Mugler. The statement reads, ''H&M is proud to share that its next designer collaboration will be with the house of Mugler. The collection, crafted under the direction of Mugler's creative director Casey Cadwallader, will encapsulate the unique and vibrant spirit of Mugler.''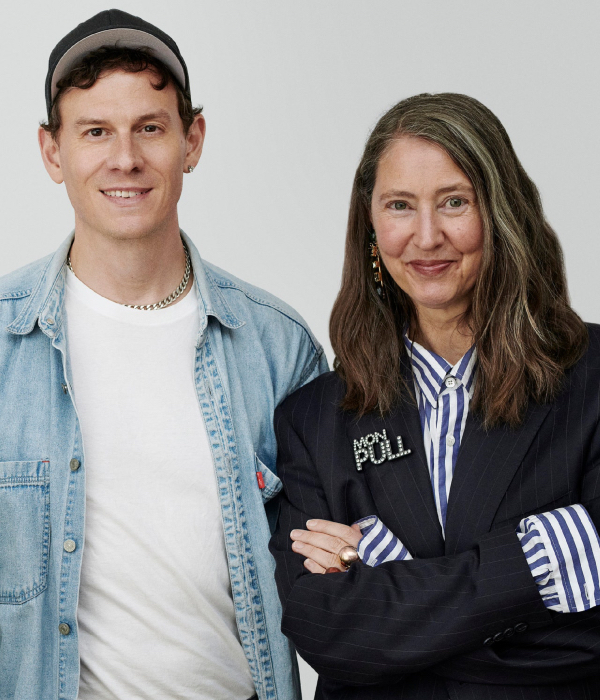 While H&M has not shared the official date, fans can expect it to arrive no later than this spring. 
Mugler joins a lengthy line of premium labels with which H&M has collaborated including, Karl Lagerfeld, Stella McCartney, Kenzo, Lanvin, Versace, Balmain, Giambattista Valli and Simone Rocha.
Karl Lagerfeld, 2004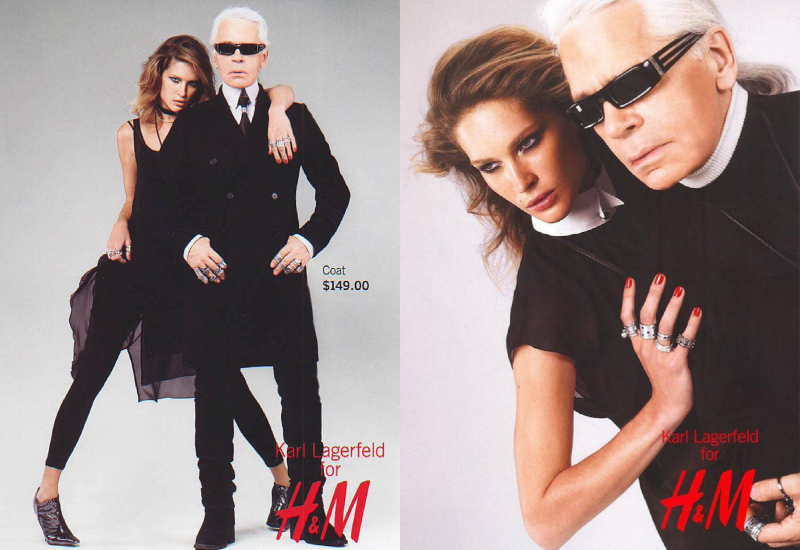 Karl Lagerfeld was the first designer to collaborate with H&M in 2004, designing a lineup of womenswear and menswear. The collection quickly sold out when it first launched on November 12th, marking a precedent for upcoming collaborations.
Stella Mccartney, 2005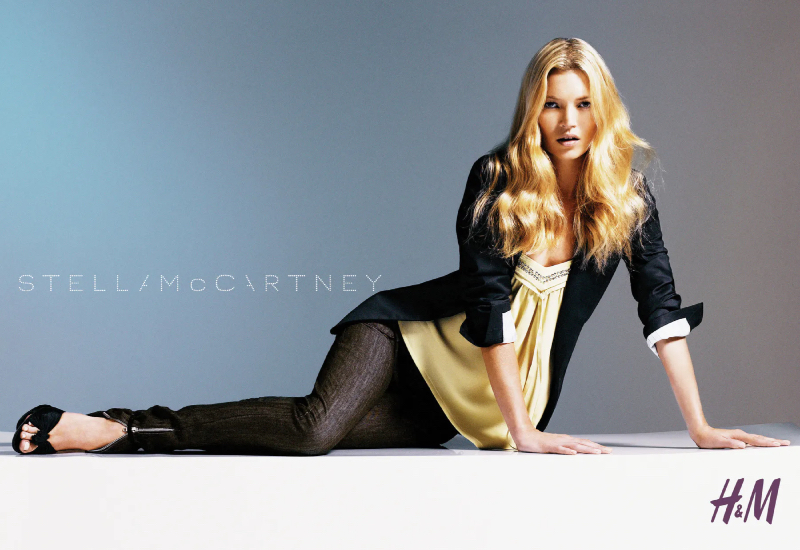 Stella McCartney, a British designer, followed Karl's lead a year later with a collection that complemented her main design. The 2005 collection featured McCartney's trademark pants, blazers, and blouses, as well as stunning, boho-chic dresses. 
Viktor and Rolf, 2006
H&M then sought avant-garde design team Viktor & Rolf to collaborate on their third collection. The designers were inspired by a bridal gown and built their whole range around this special piece. 
Roberto Cavalli, 2007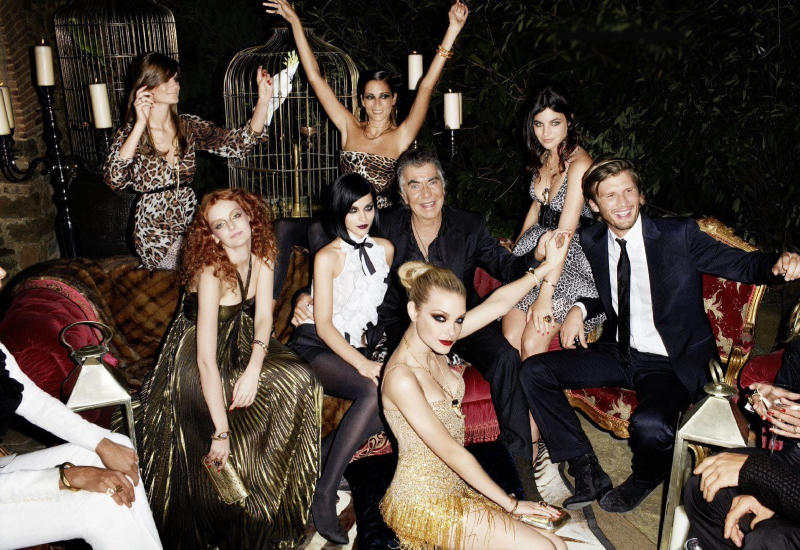 Roberto Cavalli's sexual approach was brought into the collaboration. Exemplifying gold lamé, leopard print, sequins, and elegant tuxedos for the guys.
Comme des Garcons, 2008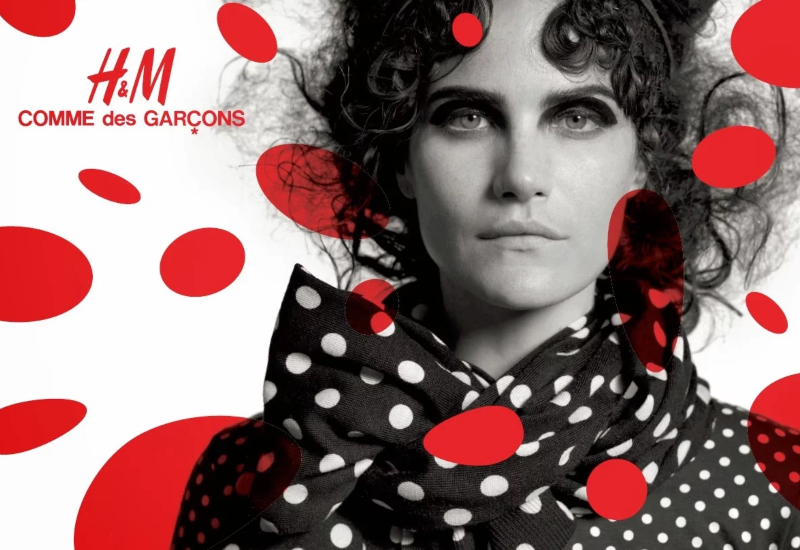 Comme des Garcons brings their distinct flair to the high street. With a range of incredibly desirable winter pieces such as kilts, polka dot blouses, and macs.
Jimmy Choo, 2009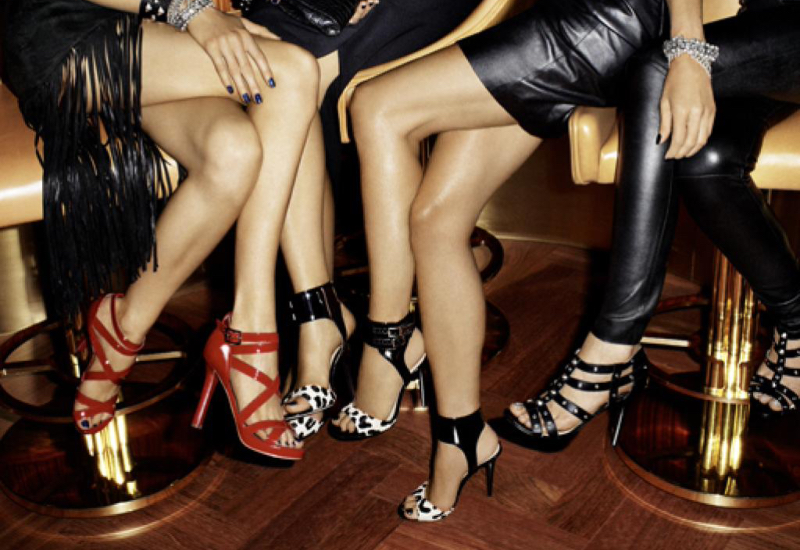 Tamara Mellon of Jimmy Choo produced a capsule collection party wear line for H&M in 2009, which included shoes, dresses, and accessories printed in animal designs, crystal and studded. 
Lanvin, 2010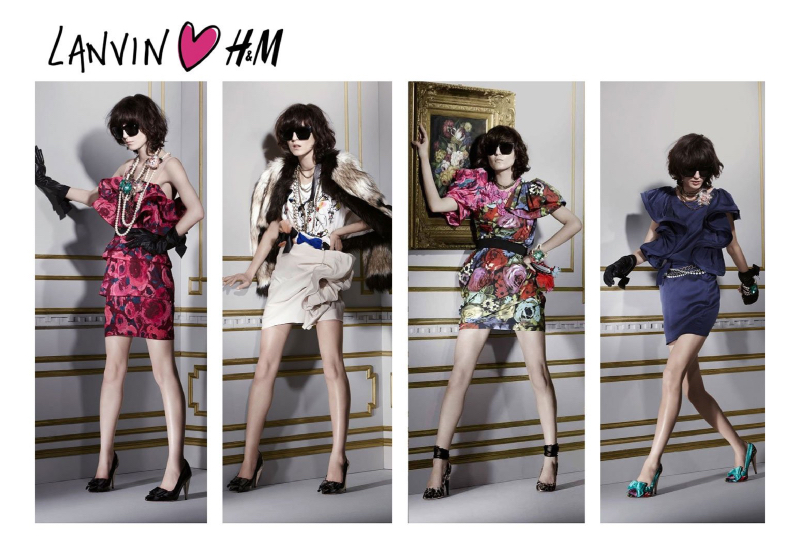 Alber Elbaz brought Lanvin to H&M in 2010. While Lanvin's opulent designs would be nearly difficult to replicate for mainstream budget, the designer was able to infuse a sense of the brand's mystique to the collection. T-shirts and dresses were all embellished with grosgrain ribbon and diamonds.
Versace, 2011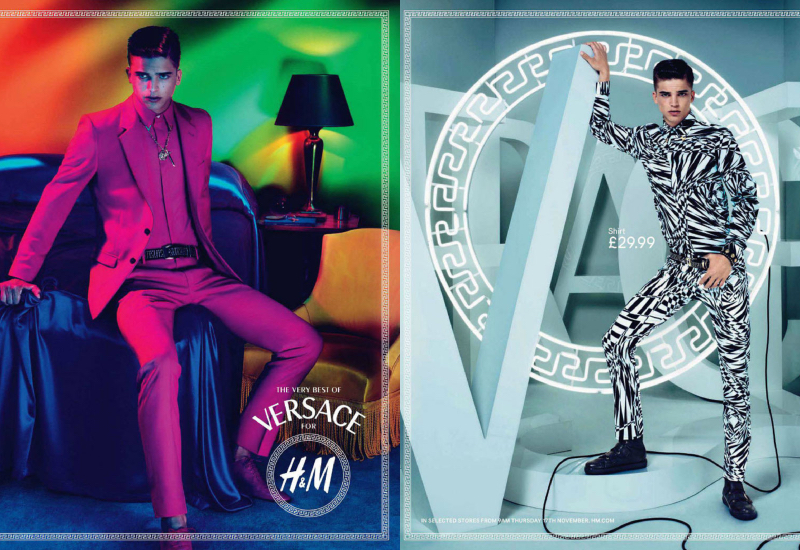 The fashion world was ecstatic when H&M revealed their collaboration with Versace. Customers lined up around the block the night before the collection was launched. Even Prince gave his stamp of approval for this collection. 
Balmain, 2015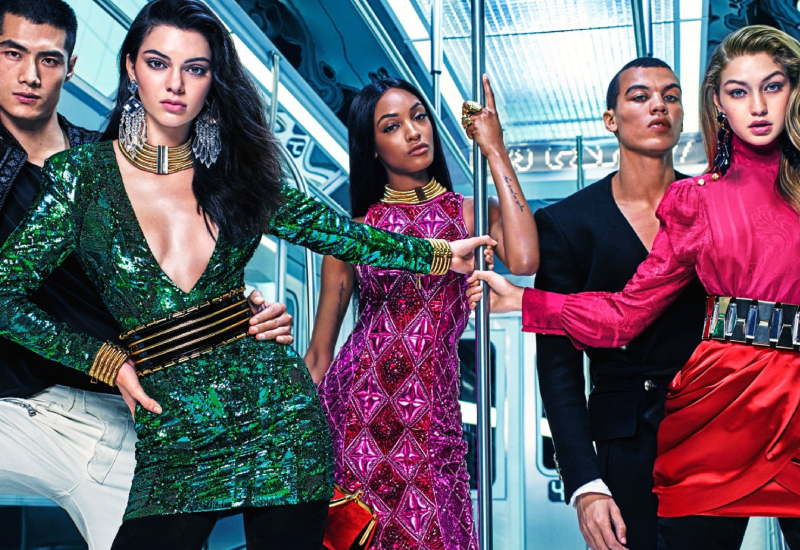 Olivier Rousteing created the most well-known H&M partnership in history of all collaboration. With Gigi Hadid, Kendall Jenner, and Jourdan Dunn all on line to present the collection. 
Kenzo, 2016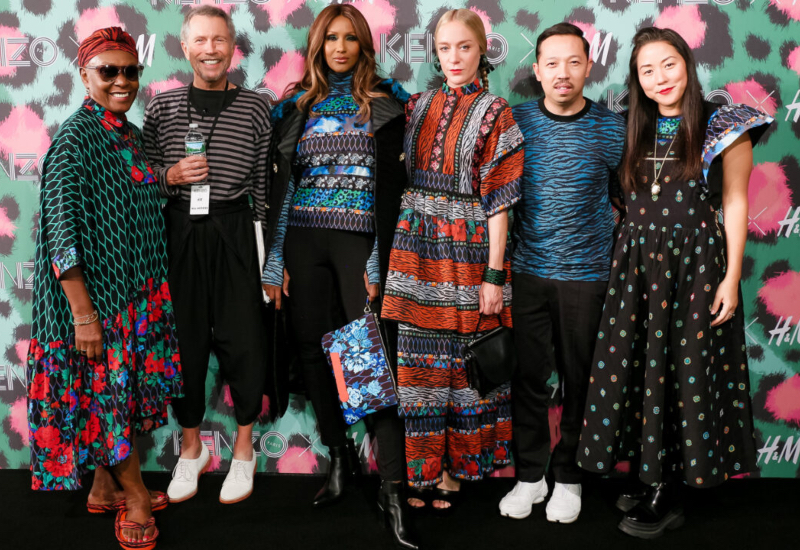 In 2016, H&M collaborated with Parisian design company Kenzo to create a  multicoloured, fun collection.
Erdem, 2017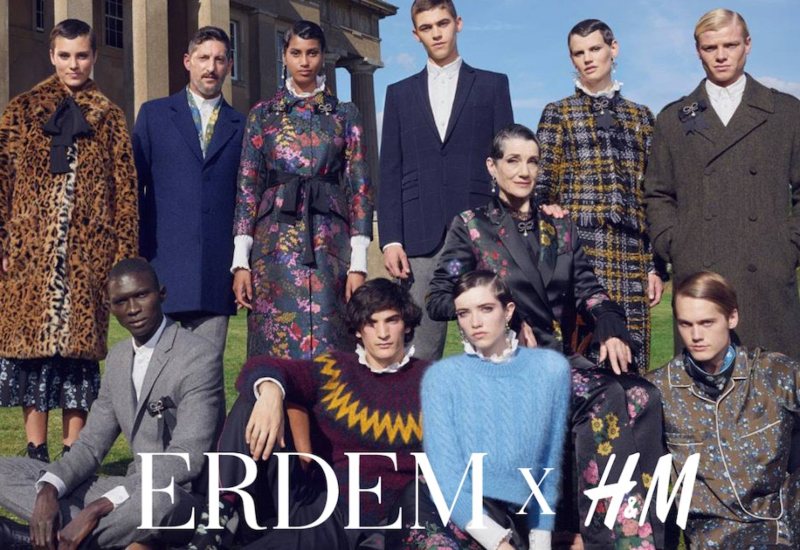 Noted as one of the most elegant collaborations in H&M history. The collection was all about quirky flowers and feminine designs. Baz Luhrmann, the legendary director, even made a film to help illustrate the designer's concept.
Moschino, 2018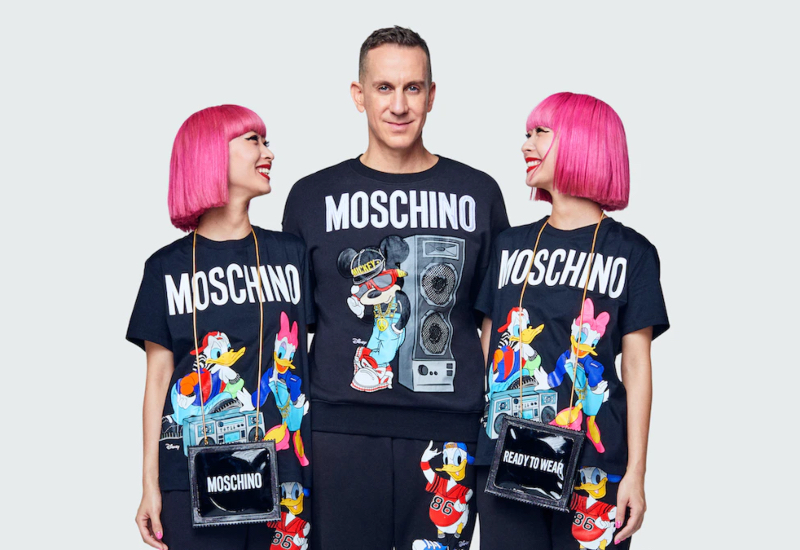 The high-street merchant collaborated with Moschino and designer Jeremy Scott on a party-focused collection, which was launched in November 2018.
Giambattista Valli, 2019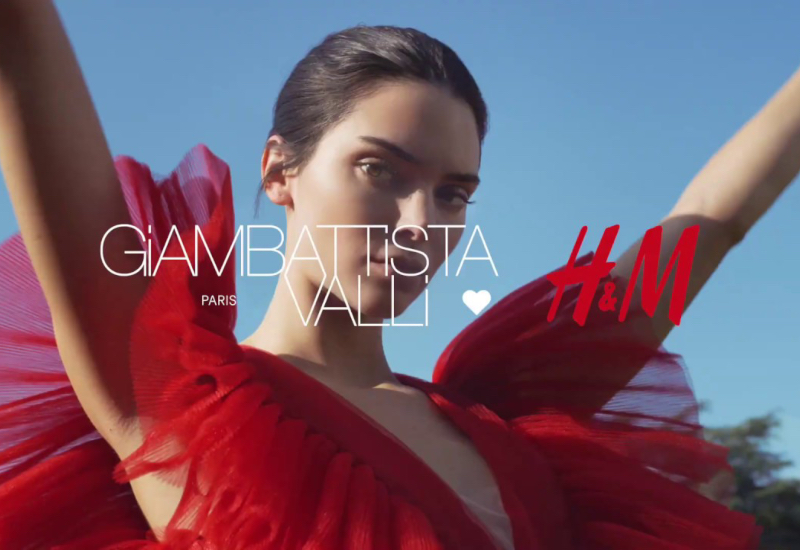 Kendall Jenner, Chiara Ferragani, H.E.R, Chris Lee, and Ross Lynch showcased Giambattista Valli's collaboration with H&M at the amfAR event in Cannes. Valli's first foray into menswear is represented by the collection, which also includes tulle ballgowns and feminine designs.
Simone Rocha, 2021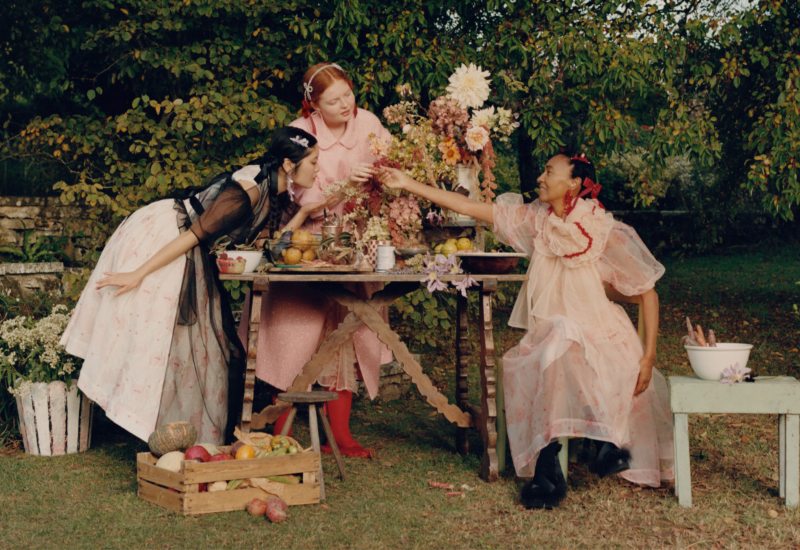 The debut of Simone Rocha's and H&M limited-edition collection,  China's largest communication app, WeChat, was crashed due to the immense number of consumers vying for the Irish designer's new collection. Helena Bonham Carter and Kaia Gerber were among the prominent faces to model the collection.