There has always been something rather zen-like about watching a sushi chef at work behind the kitchen. From the way they precisely slice and dice the ingredients, to the way they curate the ingredients that go into every dish.
Daichi Yazawa, the chef of Sushi TAKA is someone who puts a lot of thought and detail into every dish he creates at the famed Japanese restaurant, located in St Regis Kuala Lumpur. If you've ever wondered what a day in the life of a sushi chef is like, it almost always begins with a clean and tidy kitchen space.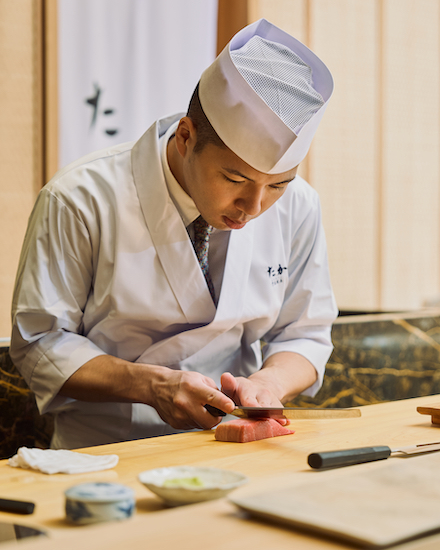 Yazawa began his career at the age of 18 and has honed his skills by working at restaurants all over the world, from Tokyo to Mexico and now in Kuala Lumpur. There is a calmness in the way he goes about his day in the kitchen at TAKA, as he selects the seasonal ingredients to use in the menu for the day.
Once lunch hour begins, the day's pace starts to catch up and Yazawa toils away behind the sushi counter, ensuring each guest is given the best experience. Yazawa admits there isn't really much free time in his day-to-day job, which is why once he finds the time, there is nothing he appreciates more than to sit and unwind.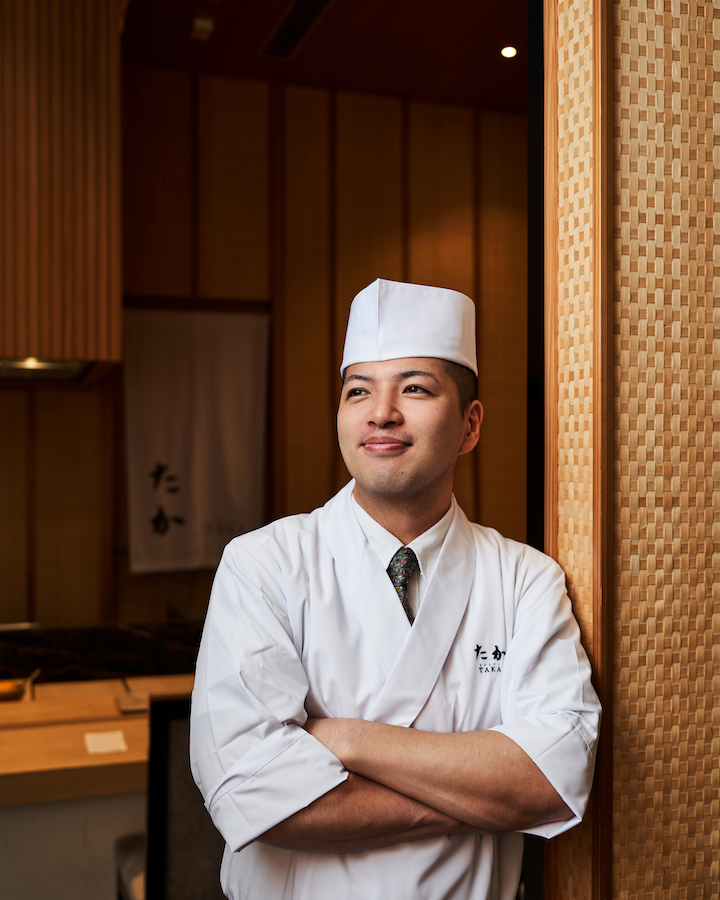 This goes hand-in-hand with KI NO BI's vision. The artisanal gin from Kyoto values the art of taking the time to appreciate the present moment. As part of a special menu pairing between Sushi TAKA and KI NO BI gin, Yazawa calls in the help of a friend and manager of the house of KI NO BI, Marcy Sakuma for a crash course in the artisanal gin and its unique notes. 
The cocktail pairing Sakuma recommends for Yazawa's menu is made with a watered-down version of a KI NO BI martini. However, this unique drink is made with Japanese sake instead of the usual vermouth mix and the addition of kelp dashi instead of water, which brings out the umami flavours of the sushi course.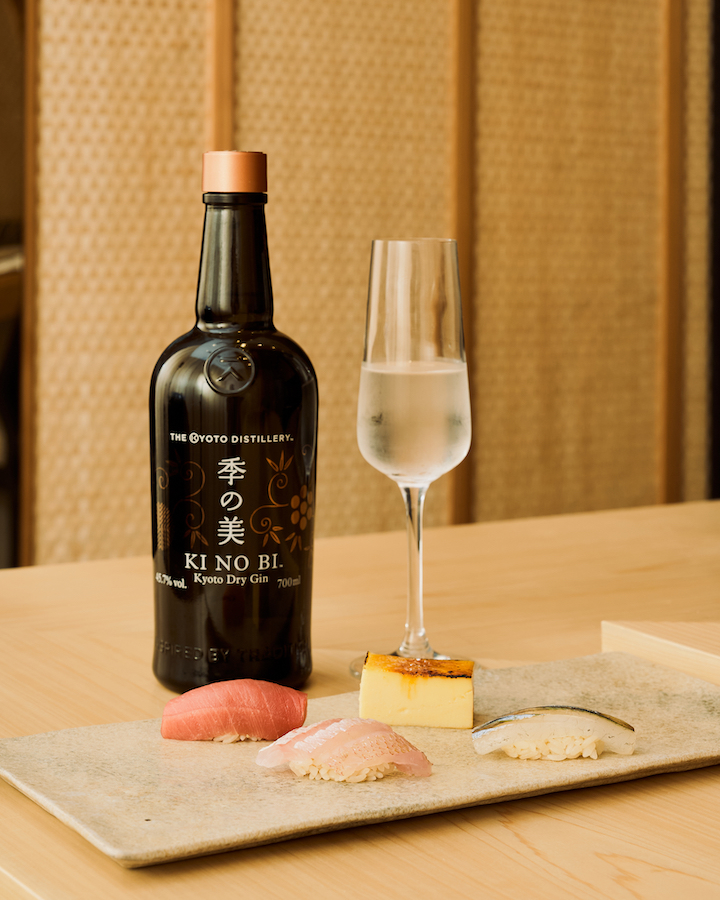 Relying on each botanical category, from juniper, yuzu, hinoki, ginger, and bamboo leaves to sansho pepper, the floral notes of the KI NO BI gin perfectly pair with the delicate palate of a sushi course. But for this cocktail, it is the refreshing notes that also make it the perfect palate cleanser to enjoy in between the sushi servings. 
Yazawa ends his day knowing he has done his best in serving his guests, and what better way to end a productive day than to take the time out to appreciate the beauty of the moment? 
The special curated menu helmed by Yazawa is as below, which includes the famous Taka Omakase and the special KI NO BI pairing.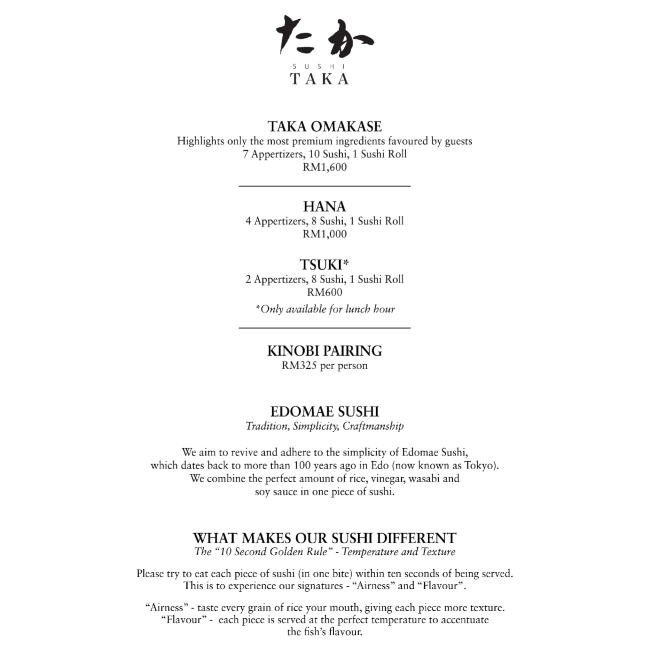 For more information and reservations, click here.