For more than 250 years, Maison Hennessy has stayed true to its DNA in seeking to create a completely harmonious blend that carries the definitive expression of a perfectly balanced cognac.
Of its many expressions, the Hennessy VSOP Privilege is among the best in perpetuating the Hennessy legacy – it is the expression of eight generations of Master Blenders know-how and is based on a selection of firmly structured eaux-de-vie, aged largely in partially used barrels in order to take on subtle levels of oak tannins. This highly characterful cognac reveals balanced aromas of fresh vanilla, cinnamon and toasty notes, all coming together in seamless perfection.
"There's something beautiful about that, in the stalwart flavours that you're going to get. It's the same flavours that your grandparents were able to enjoy, your parents, and now you," shares Jordan Bushell, Hennessy Global Brand Ambassador and Manager of Trade Advocacy.
Yet, while paying homage to the craft of cognac-making, the VSOP Privilege also continues to push boundaries in stepping into the future, meeting changing times fearlessly with constantly evolving personas.
One of its latest evolution is in an effort to visually bring to life the very essence of the VSOP Privilege with a partnership with artist and director Refik Anadol.
"Maison Hennessy stays ahead in a few different way. One from a strictly partnering standpoint is that we're always looking towards the arts as a collaborative partner and Refik Anadol is a representation of that because we look at our 8th generation masterblenders as artists," shares Bushell.
Using 3D data mapping, Anadol interpreted and transcribed the Tasting Committee's emotions into the colour, shapes, reliefs and textures that appear on the 2021 Hennessy V.S.O.P Privilège Limited Edition. What was once an invisible sensory experience has suddenly become tangible: the power of balance appears in a harmonious and poetic surface design. Data becomes art in a visual metaphor for a blend; like the cognac itself, Sense of Heritage, the artwork, is designed to be appreciated on an individual, sensorial level.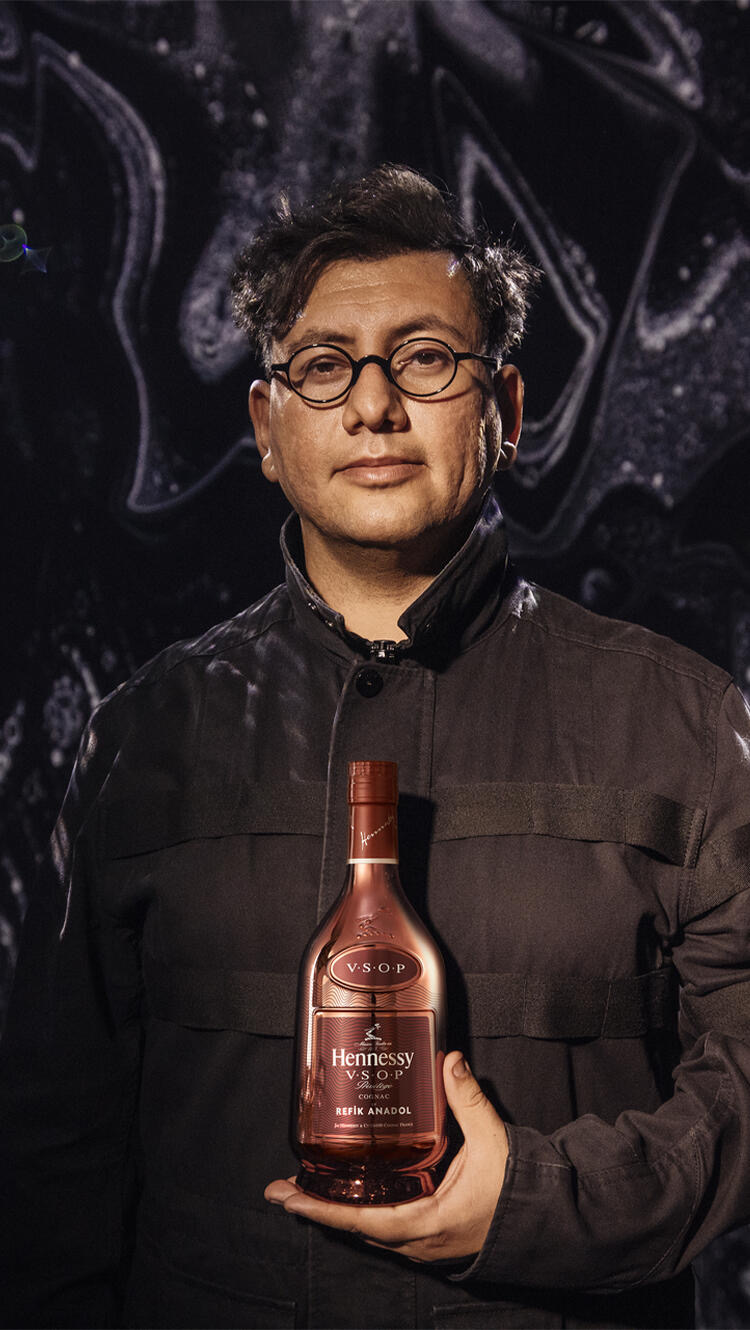 "Artists are always pushing boundaries whether it be musically, theatrically, visually, or in something like what Refik is doing, mixed media," Bushell elaborates. "That helps us visualise the process, but as far as the actual production goes, Hennessy stay ahead through research and development. We put a lot of time into that so that we can go back 150 years, identify problems and fix it."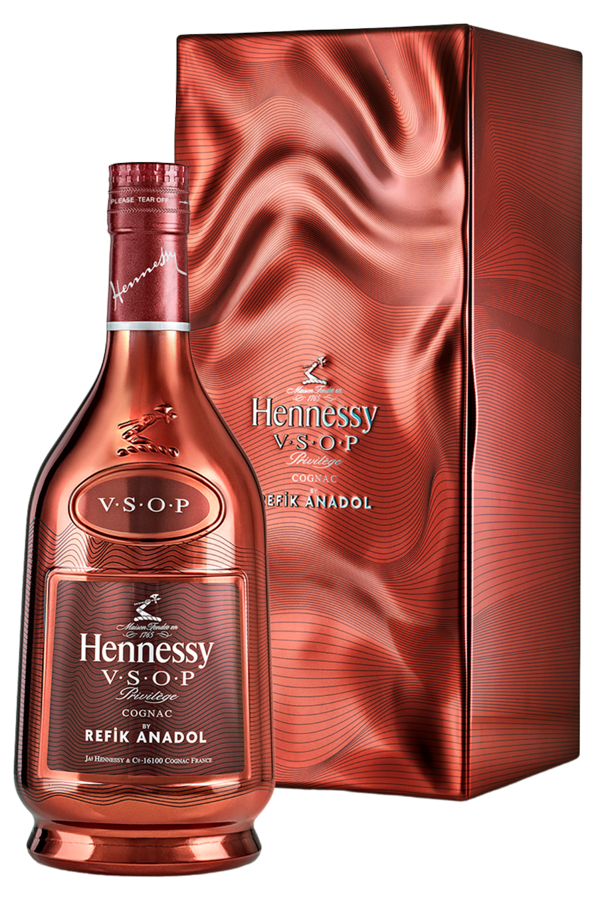 Anadol is most identifiable as a media artist, director and pioneer in the aesthetics of data and machine intelligence. Meeting at the intersection of human creativity and machine precision, he paints radical visualisations of digitised memories in the form of sculptures, audio/visual performances and immersive installations in a variety of forms, all with the intention of pushing us to rethink our engagement with the physical world.
"We looked at the process that Refik was going through and it's very ethereal," notes Bushell. "It's beautiful that he's taking what was trapped in our tasting committee's minds and converting it into something visual that we can interact it. With this, we can see what we're tasting."
Why go through all that fuss, you might ask?
"Hennessy is on a pursuit to make the world's best cognac. They know that it's impossible. They know that everyone on this call is going to have a different preference, but along the way to creating the world's best cognac, they're going to create my favourite, Will's favourite, maybe even yours," Bushell answers simply.
And sometimes, that's all there is to it – a pursuit for excellence in one's own time and pace, just like the making of one of the world's most renown cognacs.
Learn more about the Hennessy VSOP Privilege Refik Anadol Limited Edition at the official Hennessy website here.
(Photos: Hennessy)