When The Cucumber Horticulturist game gives you cucumbers, you make Hendrick's Gin & Tonic!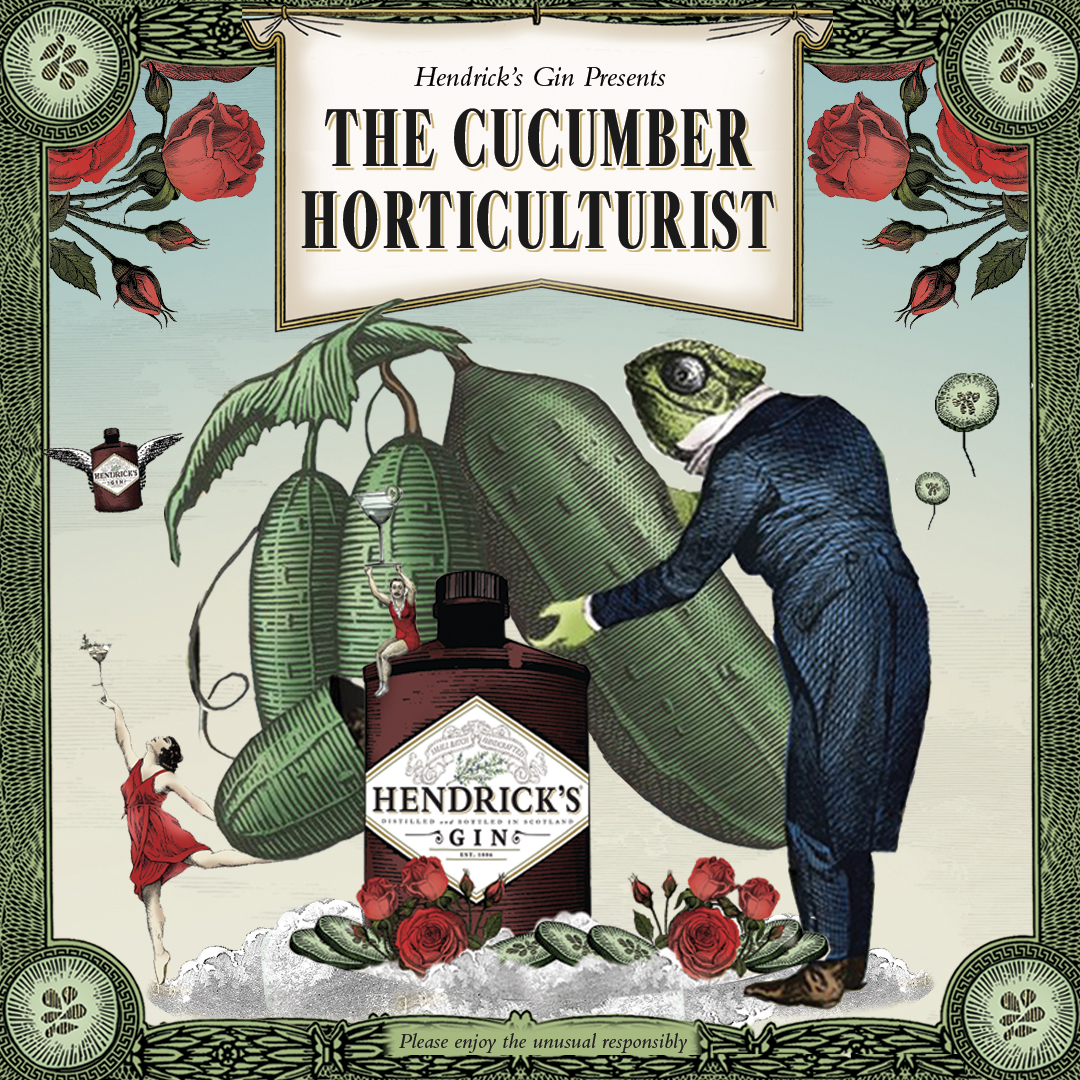 World Cucumber Day may be over, but that doesn't mean the good times have to stop! Hendrick's Gin is all about bringing in positive vibes with its first-ever augmented reality game, The Cucumber Horticulturist.
Available on the World Cucumber Day site, you can play this game which allows you to earn currency through cultivating cucumbers whenever you're lounging at home. You can plant the seeds of delightful peculiarity and stand a chance to win discounts off your next Hendrick's Gin purchase. If you're still homebound or working from home, why not treat yourself to more gin?
To win the game, you simply need to grow the cucumber plan by collecting falling water droplets on the screen – but make sure you steer clear of the roses, whose stray petals will immediately stop the game. With enough water gathered in the pot, you'll be able to grow your cucumbers ripe for the picking.
Once you have proven your green thumb, your cucumber currency will be sent to you via email, presented as an e-ticket coupon for RM20 off a bottle of Hendrick's Gin, capped at a limited number of coupons. You can then redeem this discount at selected Cellar 18 outlets until 31st July. Do note that you can only win a coupon once, but you can still play the game for as long as you desire.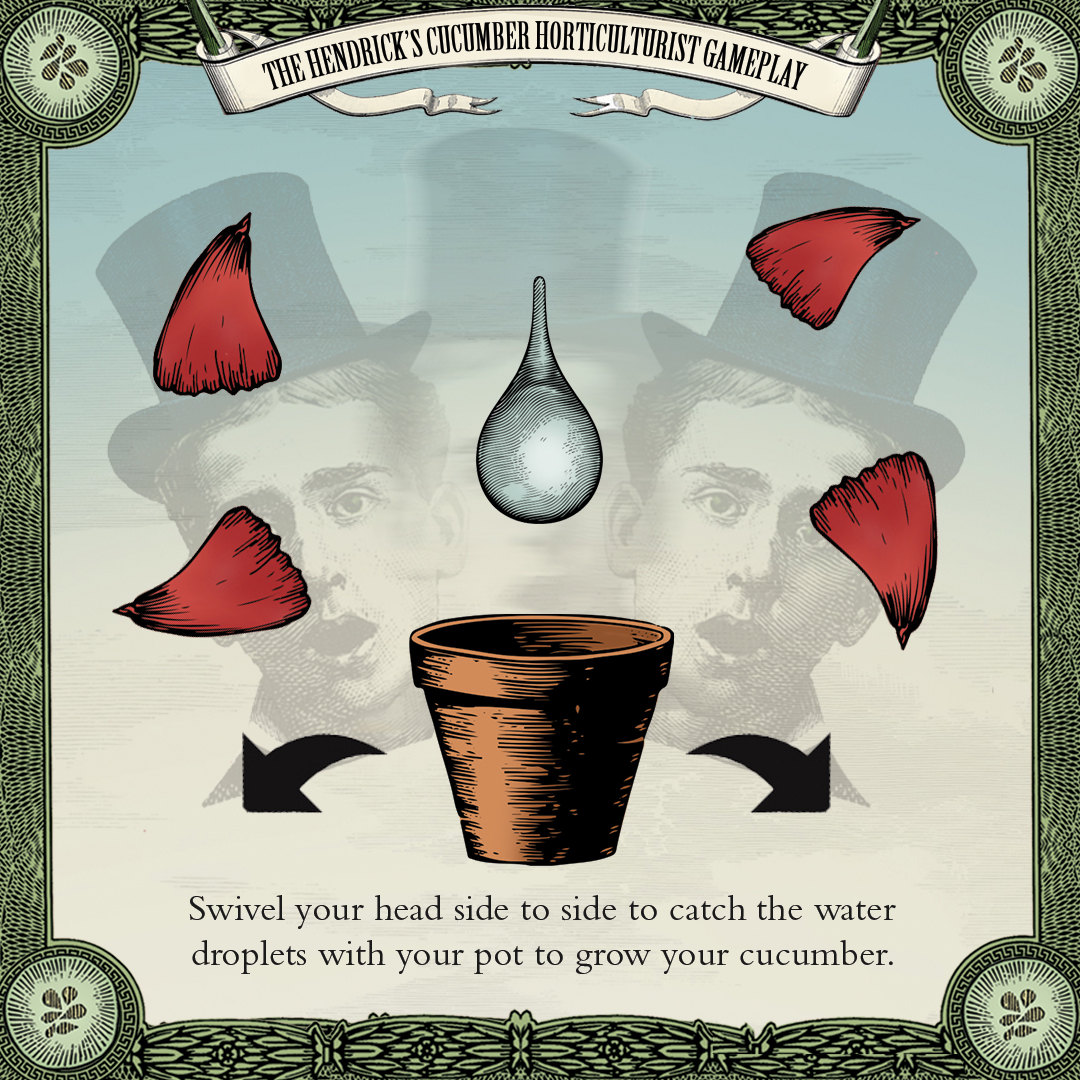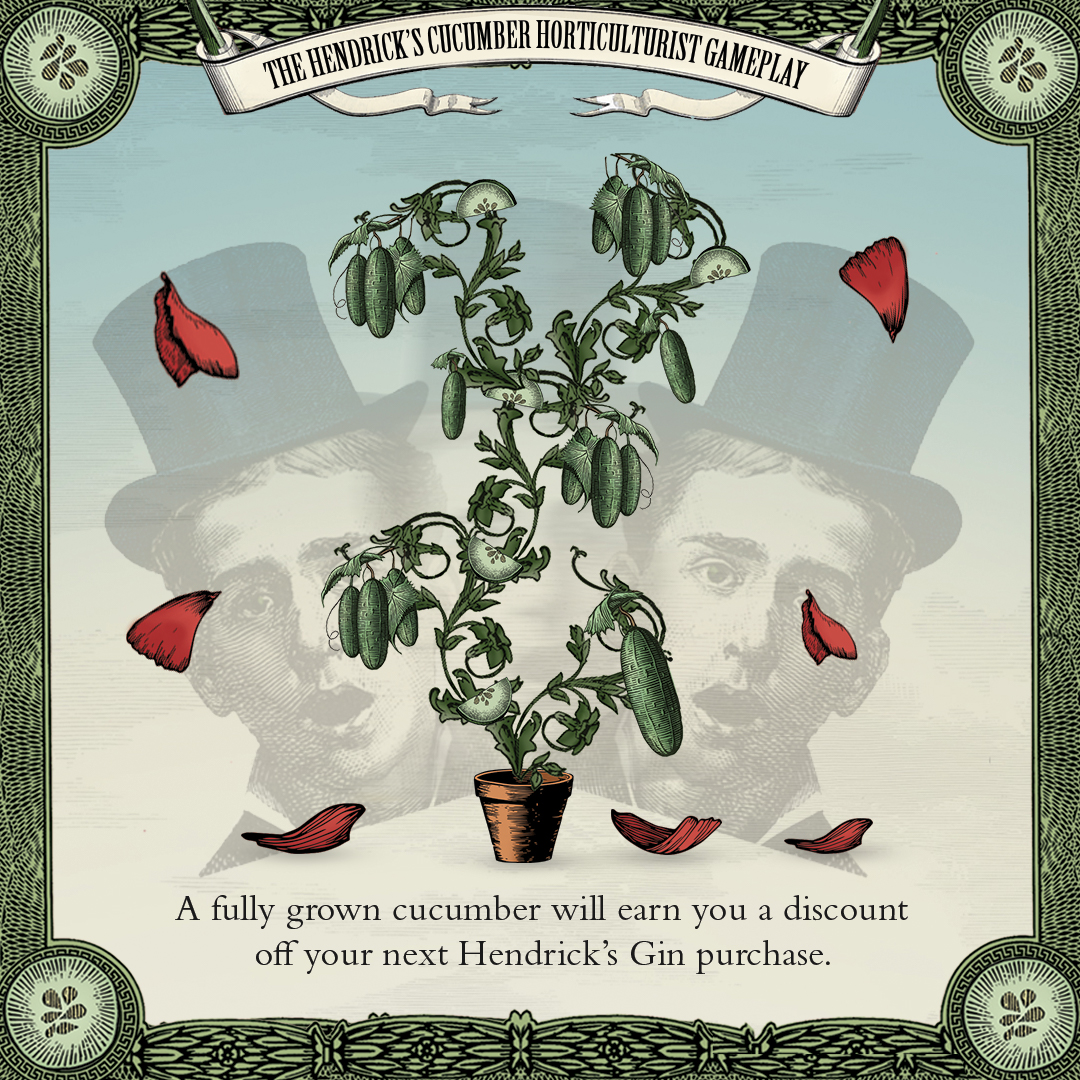 "There would be no Hendrick's Gin & Tonic without the cucumber, and we dedicate a day each year to celebrate its wondrous possibilities," said Charmaine Thio, Hendrick's Southeast Asia ambassador in a statement. "World Cucumber Day is an opportunity for us to showcase the versatility of the noble fruit as real currency that adds delight and whimsy to our lives especially in these unfamiliar times. The spirit of curiosity and hope lives on within the four walls of our homes, and so we've taken World Cucumber Day 2020 online with the launch of 'The Cucumber Horticulturist'. Indeed, when life gives you cucumbers, make yourself a Hendrick's Gin & Tonic!"
The humble cucumber plays a vital role in giving Hendrick's Gin its unusual yet delectable flavour. The spirit's distillation process includes infusions of rose and cucumber, yielding an incredibly inviting expression of gin that unites lightness and complexity, pleasing both the eyes and the palate. The cucumber's versatility is the very reason that World Cucumber Day was invented in 2011 by English horticulturists, paving the way for the annual celebration by Hendrick's Gin.
For more information, visit the official Hendrick's website. Play 'The Cucumber Horticulturist' here. The game will be available to play until the 20th July 2020, but the discount coupons from winning the game can be redeemed until 31st July 2020 at Cellar 18 The LINC and Cellar 18 Tropicana Avenue.