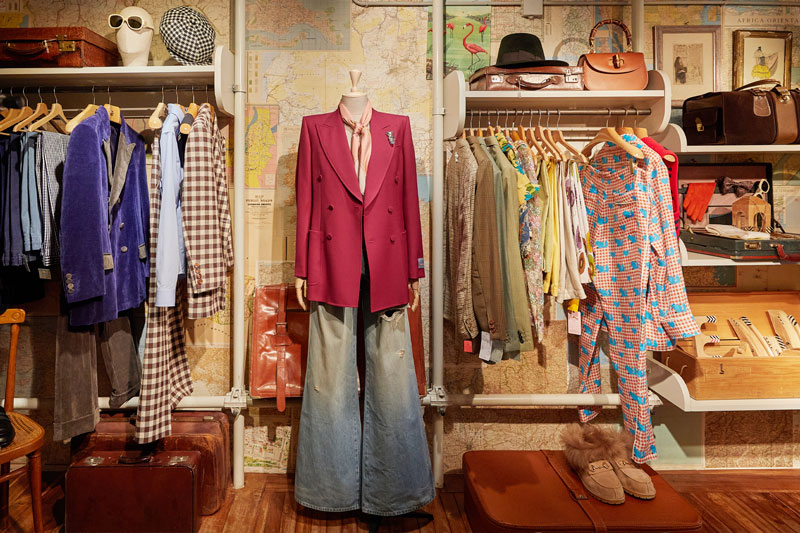 Singer-songwriter, make-up entrepreneur, and lover of bejewelled accessories Harry Styles has teamed up with Gucci's Creative Director, Alessandro Michele, to create Gucci HA HA HA, a menswear collection that's as playful and eccentric as you'd expect from the two collaborators.
In a statement, the fashion house emphasised that the new collection expressed the intersection of "an inventive two-person journey, the synthesis of a friendship" between long-time pals Michele and Styles, born out of continuous creative dialogue and sincere camaraderie.
The name HA HA HA reiterates this, stemming from the first name initials of 'Harry' and 'Alessandro'. It also references 'hahaha', a motif that often appears in the two creatives' messages to each other over the years.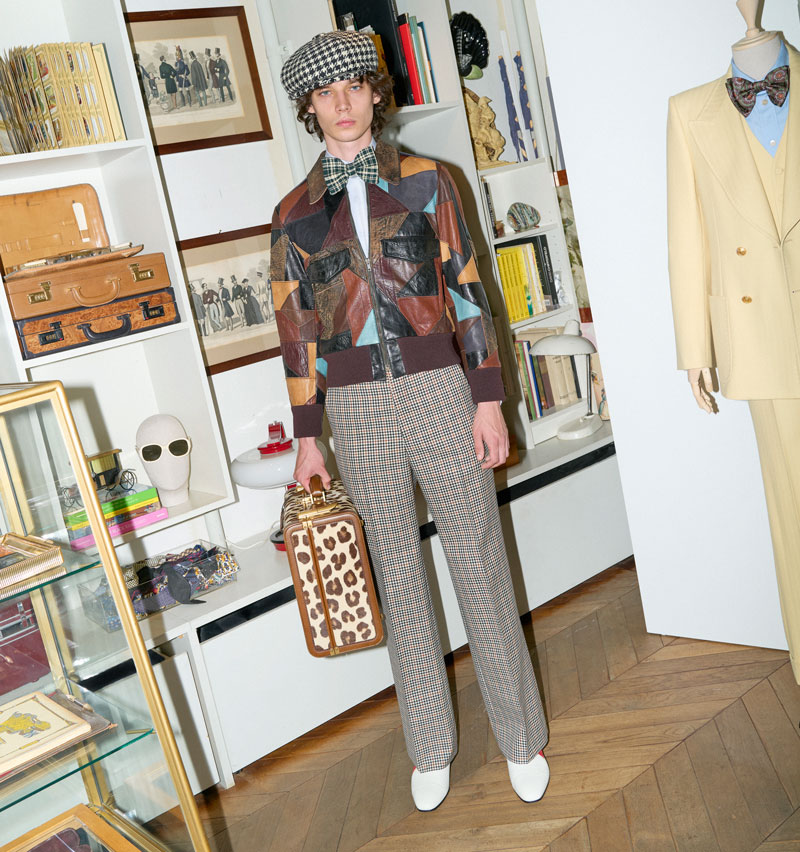 The musician and the designer struck up a friendship at the start of both their solo careers, just as Styles was fresh out of One Direction and releasing his first album, and Michele was making his debut as creative director at Gucci.
Praising Styles' sense of fashion, Michele shared, "The idea of working together came to me one day while we were talking on the phone: I proposed creating a "dream wardrobe" with him, starting from those small oddities that come together in childlike visions."
The end result was a mash-up of influences of everything from 1970s pop and bohemian, to subverted ideas of gentlemen's suiting, colouring the collection of jackets, coats, pants, shirts, and accessories. Styles' home country receives a nod in Gucci HA HA HA, with elements of English tailoring such as the use of Prince of Wales check on double-breasted coats.
Velvet suits and treated denim jackets also feature in the collection, interspersed with printed pyjamas, bowling shirts, frog fasteners, and pleated kilts, a demonstration of the artistic diversity overflowing from Styles and Michele's "creative contamination".