If the latest Gucci Tailoring campaign says anything, it's that the two are perfectly suited for each other.
We've always figured that One Direction members Harry Styles and Zayn Malik would make a fashion debut someday. While Zayn has launched a collection with Versus Versace in 2017, Harry Styles has found a place among Gucci's muses this year. And if the latest Gucci Tailoring campaign says anything about the latter, it's that the two are perfectly suited for each other (pun intended).
But anyone who has been following Harry's style game would have guessed the partnership a long time coming. A large chunk of his public appearances last year saw him dressed in Gucci: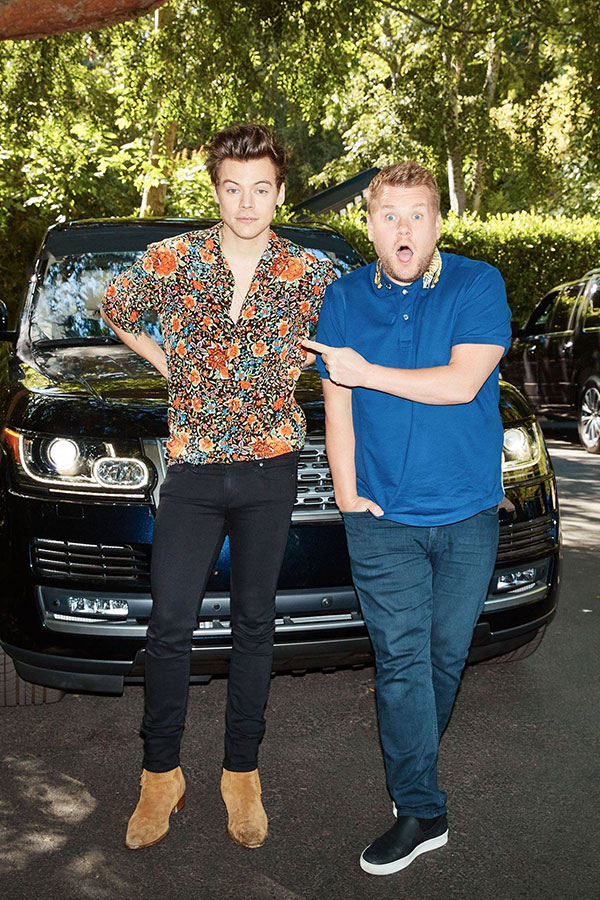 From the silk floral shirt he wore in James Corden's Carpool Karaoke series…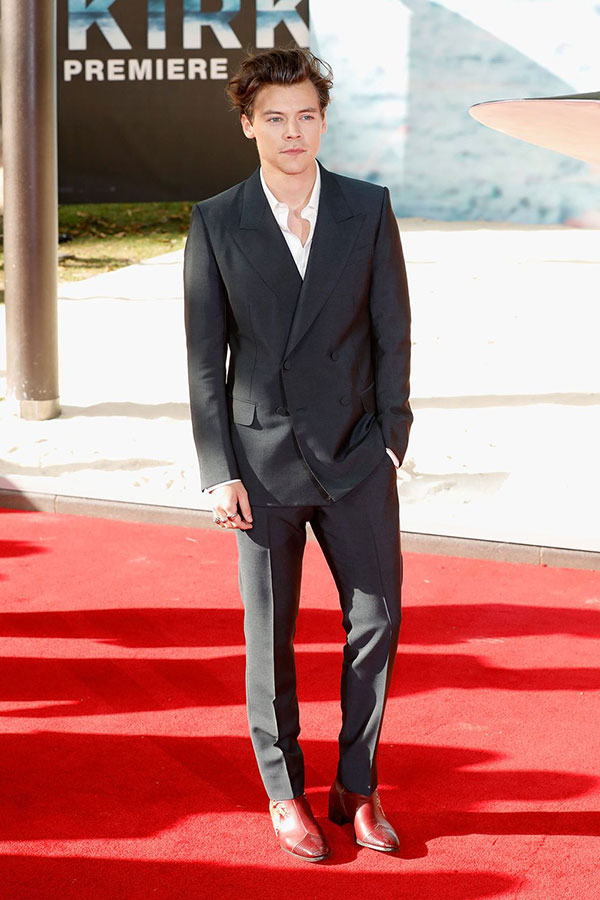 …to his custom double-breasted suit at the world premiere of Dunkirk…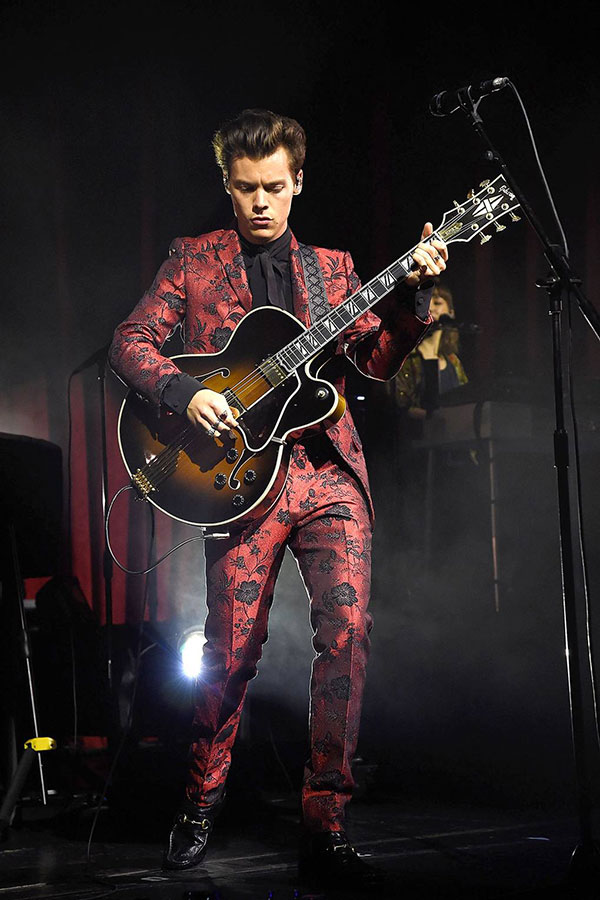 …and yet another custom red brocade suit for his world tour stop in New York.
Still, when Gucci teased that the singer-songwriter would be the face of its upcoming campaign earlier in March, fans from both sides pretty much chorused "finally".
Three months on, we can now have a closer look at the product of this sartorial collaboration (read: gape at the pair's unpretentiously cool charm) on the brand's Instagram page. Directed by Christopher Simmons and shot by Glen Luchford, the series of photos shows Harry with his pet chicken and dog at a fish and chip shop in north London.
We're loving this New Marseille jacket with embroidered collar detail, designed by none other than Gucci creative director Alessandro Michelle.
Who knew wearing a macro gingham sharkskin dressing gown as a coat over a Heritage pinstripe wool suit could look this stylish? The trick: wear it with Harry's laid-back poise.
Trust the pair to make Major League Baseball team NY Yankees™️ patches look this tasteful on a grey wool Genova jacket.
Watch the campaign video below.
For more information on the campaign and collection, log on to Gucci's website here.
Images: Courtesy of Gucci