So together we can raise our glasses to a great 2018.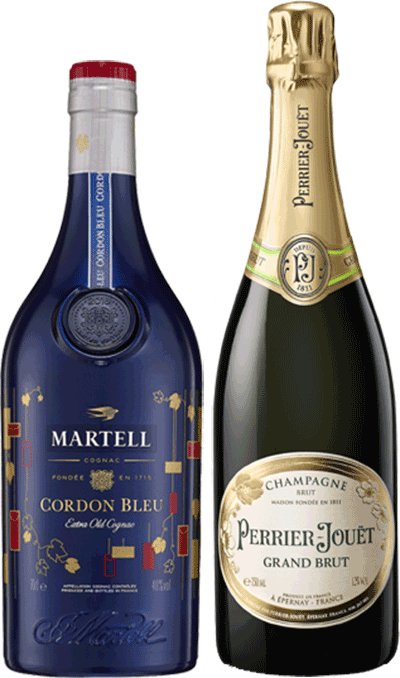 What a year it's been for us here at FirstClasse, from the amazing people we got to work with to the delicious foods we got to try and beautiful places we got to experience.
As we look back on all the fond memories we've garnered over the past 12 months, we also look forward to another great 12, and we can't think of a better way to toast to all that than with a pop of bubbly and a heartwarming cognac.
Be part of our celebrations with our giveaway of a Martell Cordon Bleu Limited Holiday Edition and a Perrier-Jouet Grand Brut so together we can raise our glasses to a great 2018.
Martell Cordon Bleu Limited Holiday Edition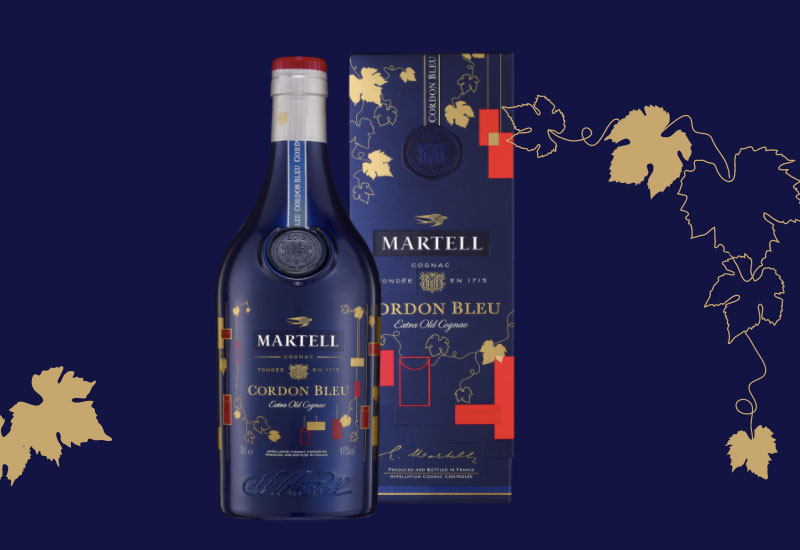 Martell's legendary Cordon Bleu is given a new look by papercut artist Sabrina Transiskus that translates ancestral savoir-faire. Red envelopes containing good wishes dress up the royal blue of Martell for a festive touch while an elegant sleeve with elaborate cut-outs and gold vine leaves playfully reveal different emblems and messages of Martell to subtly evoke the wishing tree ritual.
The cognac itself remains true to Martell's mastery. Blended from over 100 eau-de-vie, it continues to astound with exceptional elegance, richness and complexity. It is also presented in a bottle dressed in blue, boasting a pattern reflecting the gift box.
Perrier-Jouet Grand Brut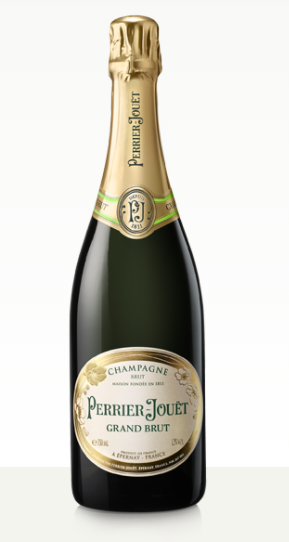 Floral and fruity served in a pale and sparkling yellow colour with immense vivacity, the Perrier-Jouet Grand Brut will make any celebration an exceptionally striking one.
On the nose, it is delicate and elegant, balancing its fruitiness with the creaminess of vanilla and butter for a wine that is consistent in character. Notes of cherry plum, lemon and bergamot rise next for a spritz of freshness before the comforting notes of butter, madeleine cakes and vanilla sugar round things of for a sweet end.
On the palate, it is ample and vibrant, before settling on the tongue towards the end with well-rounded vinous elegance. Pour it at temperatures of 7-9 degrees celsius and enjoy a fresh, balanced champagne with a long finish, perfect for toasting to a great new year.
---
We are giving one (1) lucky reader the chance to win a one Martell Cordon Bleu Limited Holiday Edition and one Perrier-Jouet Grand Brut (worth RM1,300).
To be in the running to win, just follow these simple steps:
Like FirstClasse Malaysia on Facebook.
Follow us on Instagram @firstclassemalaysia.
Follow Martell on Facebook and Instagram @martellcognac
Share this post on Facebook (make sure you set your visibility to Public).
Answer the questions below:
[This giveaway has ended.]
This giveaway will come to an end on Friday, December 29th, 2017, and the winner will be announced on our Facebook page on Tuesday, January 1, 2018.
– This giveaway is open to readers residing in Malaysia except employees and the family members of FirstClasse Malaysia.
– Submissions close at 11.59pm on Friday, December 29th, 2017.
– Please leave us with a working email at which we can reach you. The prize will go to the next participant should the selected winner fail to respond within 48 hours.
– FirstClasse Malaysia reserves the right to change the rules & regulation without prior notice.