From a college project to a self-made brand turning original artwork into an inspiring fabric print; Owl by Dowlani is Nikita Dowlani's gift to art, fashion, nature and society.
Custom pieces made by hand. Endless hours and painstaking work poured into the crafting of each piece. Nothing spells luxury like something made specially for you. We shine the spotlight on these artisanal brands with this new column that's all about true dedication to one's craft.
---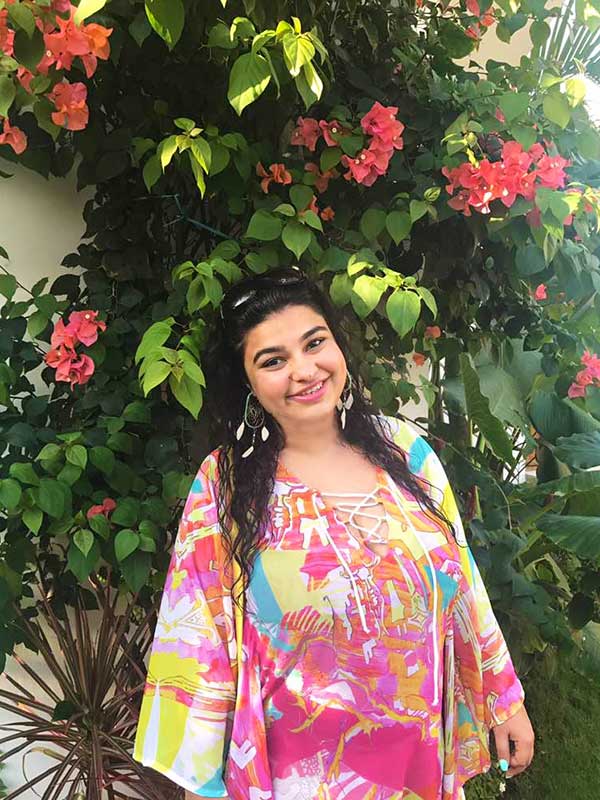 Growing up, Nikita Dowlani knew she wanted to be a clothing designer. Art was her favourite subject in school, and the idea of bringing her art to life through fashion was the ultimate dream.
That interest naturally paved the way for her to enrol in a course in textile design at the London College of Fashion. One thing led to another and as she was preparing her final project in the university, her dream slowly came to life.
"We were supposed to conceptualize our brand image and ideology," she spills on the details of the project. "The more ideas I started to have for the label, the more submerged I became in the vision. I started to really fall in love with the idea of what I created and I knew I'd regret it if I didn't try to make it a reality."
The seed was planted, watering came next. Upon graduating, she took on a series of internship opportunities to gain work experience in the industry. By the time of her return to KL, the idea was ripe and thus birthed Owl by Dowlani – a print and pattern house selling original designs and meticulously hand-drawn prints by Nikita herself.
Now three years old, the fashion brand offers a collection of clothing and accessories, including resort wear, ready-to-wear, clutches, scarves.
"I like to think of Owl as its own little world of colour and casual luxury, the one-stop shop to your beach-chic essentials. Our designs tell a story and take you on an exciting adventure, that's what Owl is to me," she says.
Marrying art and fashion
Why the name Owl? No, it's not because she's fascinated by the animal, though it does appear in the brand's logo. Hint: it's a diminutive of her name.
"I wanted the brand to be self-named, but not in a way that was too obvious or in your face. I also wanted the name to tell you something about what we stand for," she reveals.
"Owl comes from my last name, Dowlani. And the letters stand for Only With Love, because all of our fabrics are handpainted for you, and made with love. It also worked out perfectly because so much of my print work is inspired by nature, plants and exotic animals. I guess I got lucky there!"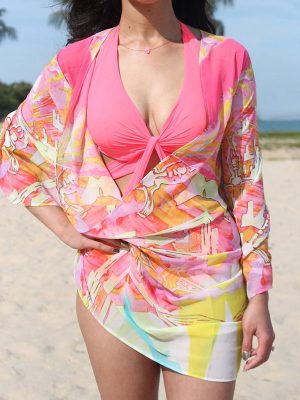 Speaking of inspiration, each print collection sheds light on a different social issue that's close to her heart in the world today. She uses bright colours and intricate details to draw the attention of her customers to the story behind her artwork.
"The aim is to create awareness through art. In a world with an unpredictable future, art and design adds joy, purpose and identity to society; this is what I'm trying to do with Owl."
On which print is her favourite, she says it would have to be Owl's signature print 'Nikita'.
"It was the first print I created that I felt truly represented my brand, and since then it has been in every collection I have created to date. It's also the print that's on my business card and the wallpaper of my showroom."
From pen to fabric
As easy as it sounds to find inspiration from nature (i.e everything around you), putting pen to paper and paper to fabric is slightly more complicated than that.
Everything hinges on when inspiration strikes and you can't dictate when that happens. Like most artists, Nikita likes to take her time with her designs.
"Sometimes I can do multiple pieces in a day and other times it'll take me up to a week and a half to complete one artwork. I like to work naturally and organically and find this method also makes for my best results," she says.
She walks us through the process here.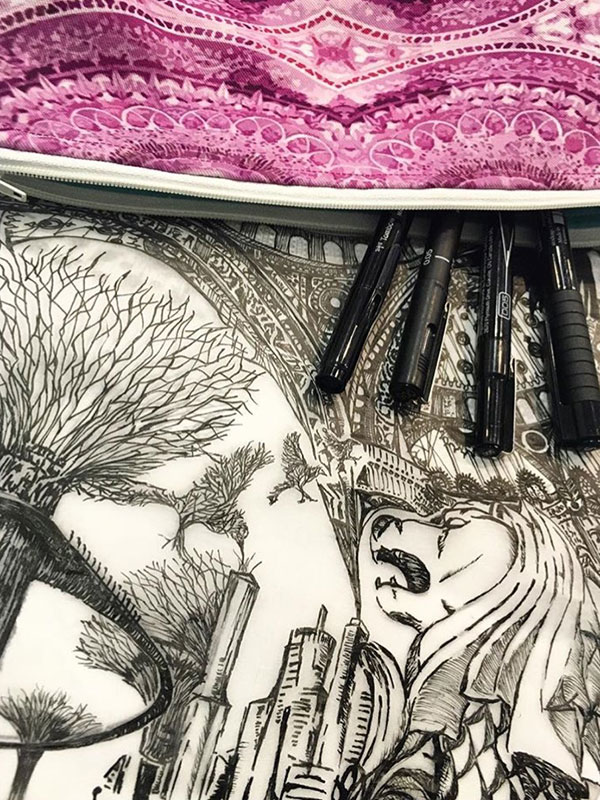 Step 1: Research and compose
Step 1: Research and compose
I usually start off doing some primary and secondary research into the subject I want to explore, this generally means a surplus of visits to museums and exhibits or new places, lots of rough sketches and of course many, many hours on good old google! I then break all this information down and turn it in an aesthetically pleasing composition that combines my research in a creative and abstract manner.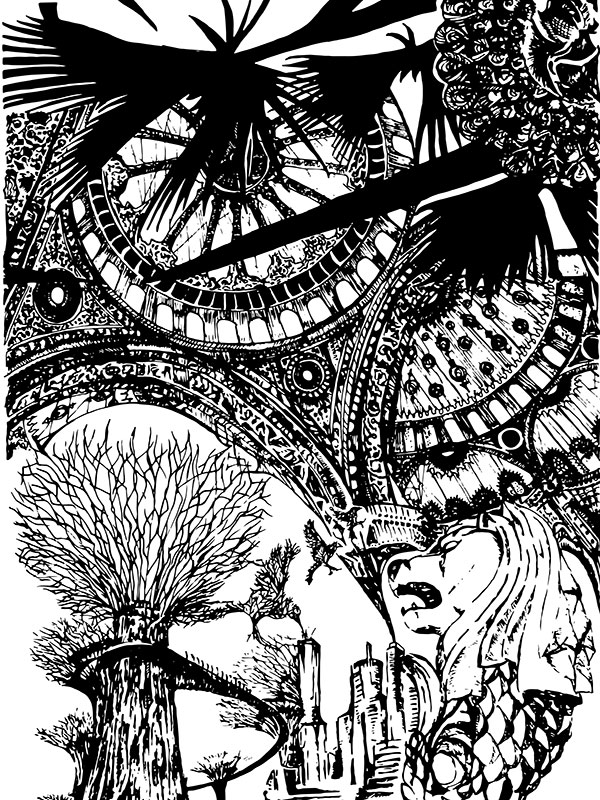 Step 2: Make copies
Step 2: Make copies
Once I've mapped out the composition, I'll make copies of the drawing so that I can play with colours freely without the stress of having to start from scratch if I mess something up! Paints can be messy, it happens, it's all part of the process and sometimes it makes for happy accidents and you end up with amazing results by mistake.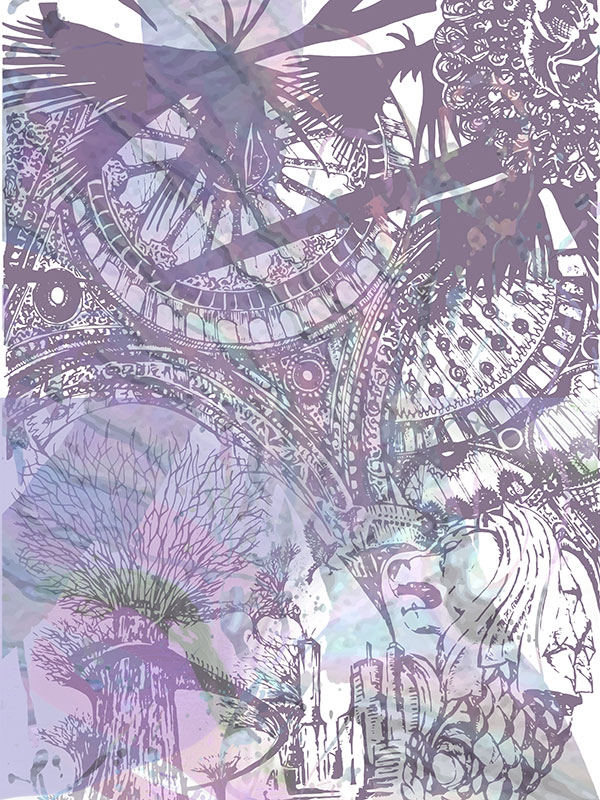 Step 3a: Colour (more)
Step 3a: Colour (more)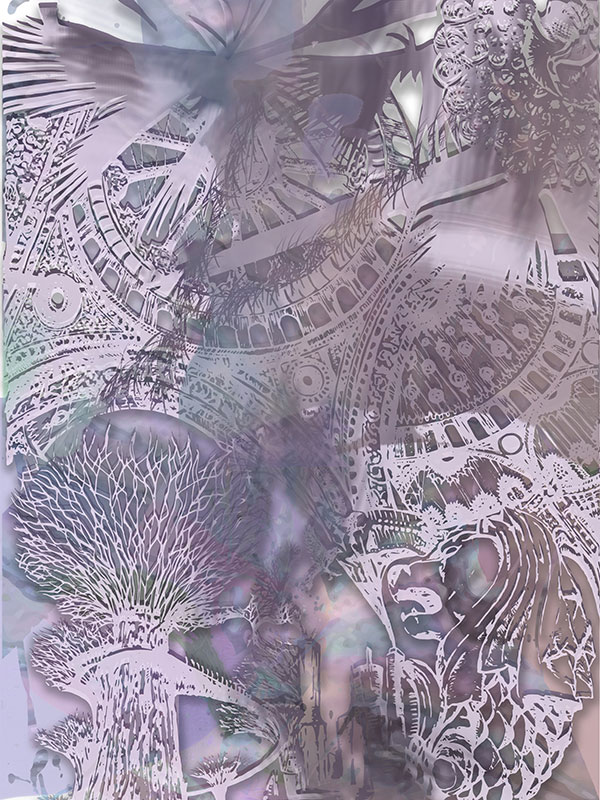 Step 4: Photoshop
Step 4: Photoshop
Once I've created a painting that I'm happy with, I scan the artwork so that I have a high-resolution soft copy on my computer. I can then play with vibrancy, hues, layering and symmetry on Photoshop. With some paintings, all I'll do is create a repeat file so I have a seamless print, and with others I'll play around with the artwork a little more.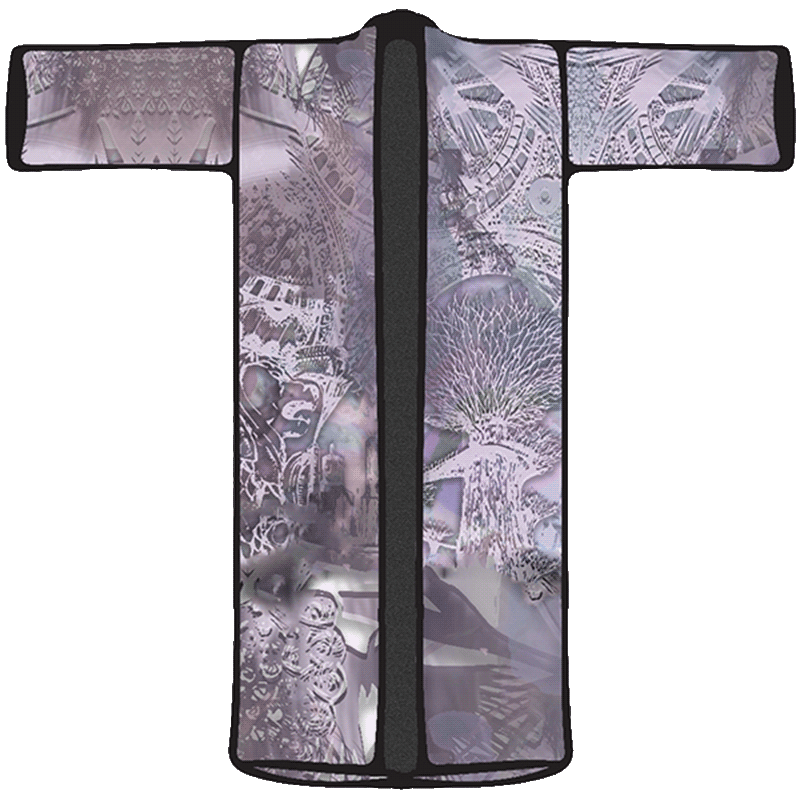 Step 5: Placement
Step 5: Placement
The final step and my main focus when dealing with prints and scale is placement; it is so incredibly important the way a print is placed on the garment and where the design falls on the body. It really can make or break your garment.
While she manages the brand on her own for the most part, she's also grateful for the help from friends and family along the way. She credits her close girlfriends – whom she refers to as "Owladies" – for modelling her designs, as featured on the brand's website and Instagram page.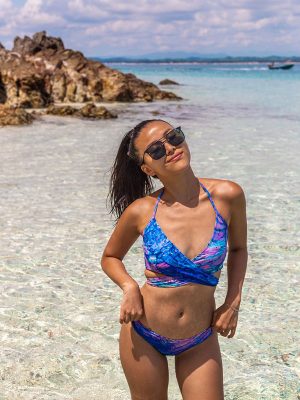 "It's like having consultants and models all wrapped into one – talk about winning the friendship lottery!" she quips.
On top of that, she names her aunt as her biggest mentor in the process of building her own brand.
"She has been in the textile industry for years and always has the best advice, I'm lucky to have such an exceptional role model guiding me through all of this and I don't know what I'd do without her."
Both parties have played an important role in the latest addition to her expanding range of products – a swimwear collection. What else can we expect? She hints: "I'm also currently working on a resort wear line that will feature boho-chic maxi dresses, co-ords and pallazo pants – watch this space!"
Discover Owl by Dowlani products on the official website here. Follow @owlbydowlani on Instagram for more updates.
Images: Courtesy of Nikita Dowlani