Reward your hands and cuticles with some much-deserved TLC with these hand creams after washing or sanitising them.
We are all in a situation where we constantly find ourselves needing to frantically scrub and wash our hands at every chance we get, or douse them in hand sanitisers to keep our mitts clean and germs at bay. We follow the 20-second hand washing rule and remember to get underneath our nails, and spend a good chunk of our day wiping down every surface with acrid-smelling disinfectant wipes.
The price to pay for good health and protection? Chapped, dry hands that are cracking even if you're at the peak of youth. Our mitts are stripped of their natural oils, and in dire need of a reward. So now we turn to our oft-neglected hand creams, liberally slathering them on our hands. We're now starry-eyed at the promises of these unctuous creams delivering much-needed hydration and moisture, while repairing the damage from over-washing and general neglect.
We round up 8 boujee hand creams that use a blend of intelligent skincare and natural botanicals to help restore the softness, elasticity and overall youthfulness of our hands – so we can continue overworking them through our daily routines.
Aurelia Aromatic Repair & Brighten Hand Cream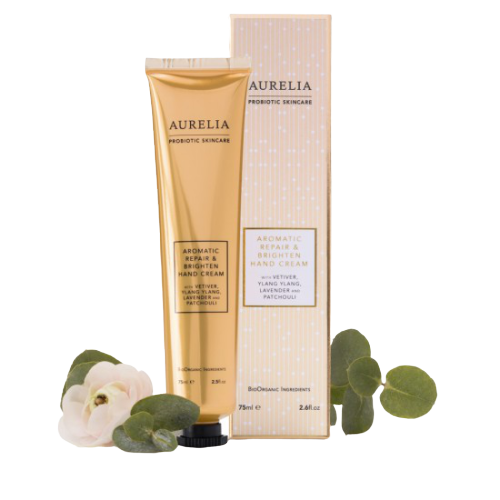 Give your cracked and chapped hands the luxury treatment with this rich hand cream that uses natural actives to moisturise every layer of your skin while evening out the skin tone. It contains omega-rich baobab, kigelia africana, red algae and a special pigmentation complex inspired by the sea daffodil. This is particularly good if your hands are speckled with age or sun spots, and in need of some healing. An uplifting perfume blend of ylang ylang, vetiver, lavender and patchouli complements the cream to provide a sensorial experience. W spacenk.com
By Terry Baume de Rose Hand Cream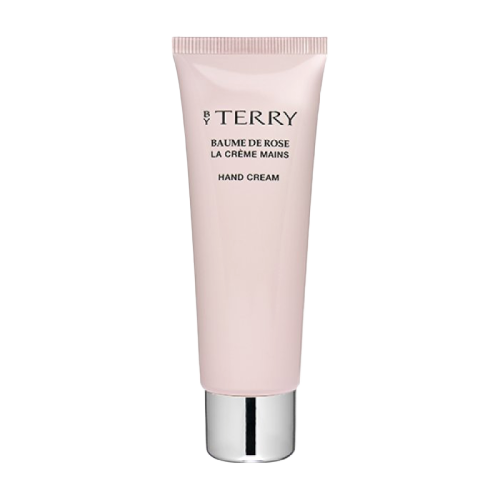 Take everything you love about By Terry's Baume de Rose and put it in a reparative hand cream. This softening and nourishing formula is packed with rose hip oil, black rose extract, pastel rose and antioxidants to bring back your skin's elasticity and smoothness especially after drying them out from using alcohol-rich hand sanitisers. It also contains rose flower essential wax and rose butter to provide an anti-ageing effect to your skin. This non-greasy hand cream is more suitable for those with sensitive, fragile skin. W spacenk.com
Kiehl's Ultimate Strength Hand Salve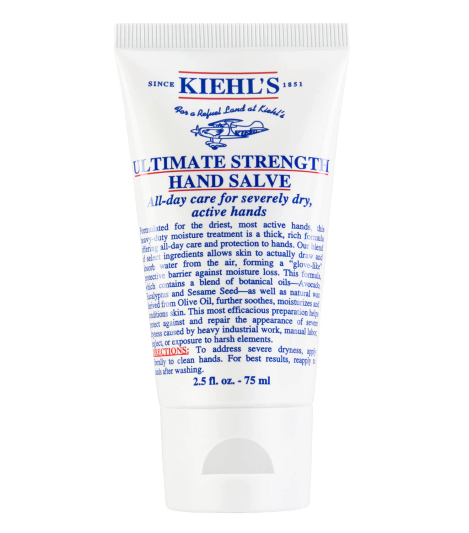 Packed with nourishing oils like avocado, sesame, and olive – this thick, eucalyptus-scented salve is a heavy-duty player for chronically rough, worn, and cracked hands. Think of it as a highly moisturising and soothing protective "glove" to help nurse your hands back to softness, while keeping hydration locked in. W kiehlstimes.com.my
Chanel La Creme Main
This one's for the boujee minimalists. This adorable little egg houses a luxuriously soft hand cream that melts beautifully into your hands while moisturising and brightening your hands. It uses the regenerating and brightening powers of iris pallida to help protect your skin barrier while reducing the appearance of dark spots, while May rose wax leaves help to moisturise your hands while leaving a protective, moisturising veil on the skin without any greasy or sticky residue. W chanel.com
Henné Blomma Luxury Hand Cream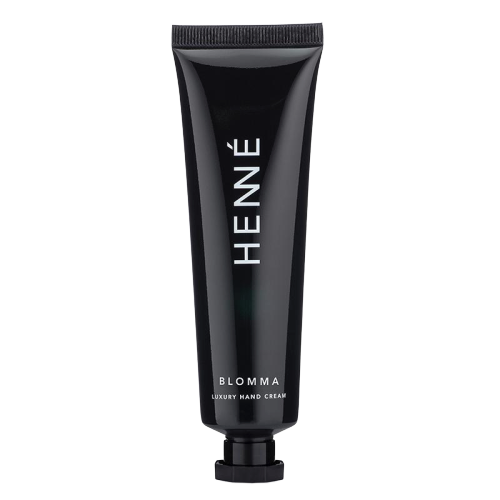 One look at this hand cream by Henné Blomma and you know it's going to be a fancy one. This highly moisturising formula contains a shea butter base that's blended with a plethora of essential oils, including argan, avocado, apricot, rosehip, sunflower and geranium. It's formulated to not only keep your hands looking and feeling soft, but also leaving it beautifully fragranced. Don't be fooled by its high oil content though, it has a lightweight texture that sinks easily into the skin without any stickiness. W henneorganics.com
Grown Alchemist Age Repair Hand Cream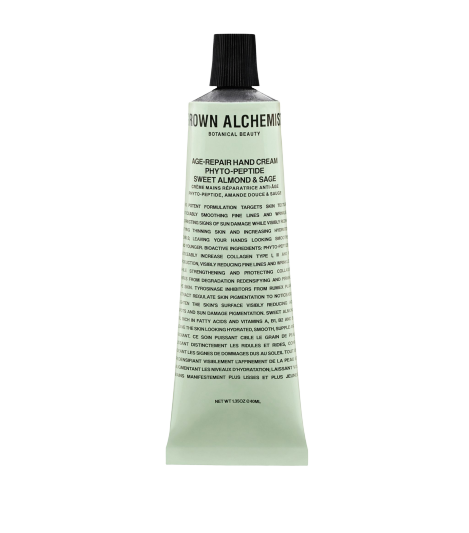 This potent hand cream is specially made for hands that needs fine lines and wrinkles smoothed out, while correcting signs of sun damage. Tyrosinase inhibitors derived from rumex plant extracts help to regulate skin pigmentation to help reduce age spots and sun damage pigmentation, while sweet almond oil and vitamins A, B1, B2 and B6 help to rehydrate and smoothen the skin. This formulation also helps to re-densify thinning skin to bring youthfulness back to your hands with its infusion of phyto-peptides that help to increase production of collagen types I, III and IV. W kensapothecary.com.my
Tom Ford Beauty Neroli Portofino Hand Cream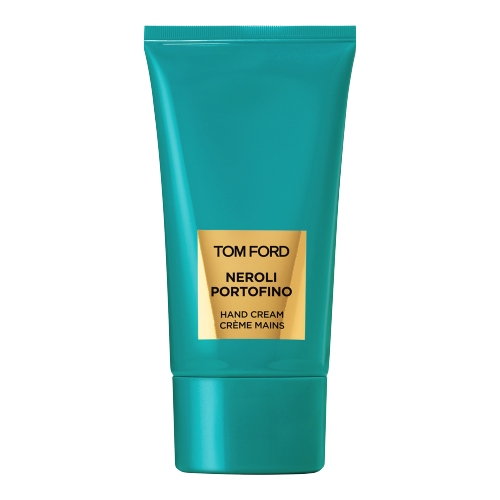 Treat your hands to luxurious, all-day moisture while perfuming them with scents of the Mediterranean with this silky hand cream from Tom Ford Beauty. It uses moisture-locking humectants like glycerin and hyaluronic acid to hydrate your hands, while caffeine revitalises and smoothens the skin. W sephora.my
Supergoop! Forever Young Hand Cream SPF40
Just because you're going out for a quick grocery run doesn't mean you can skip your SPF – even on your hands. This hand cream with SPF40 from Supergoop! is easily absorbed into the skin, while using a trio of sea buckthorn, meadowfoam seed, and argan oils to nourish and soften the skin. It also leaves your hands subtly scented with a soothing perfume of cardamom, eucalyptus and tangerine. After all, we wouldn't want those sun spots popping up on our hands too early, do we? W sephora.my
Photos courtesy of the respective brands.