Be it skincare, makeup or fragrance, Guerlain dabbles in a bit of everything and excels in creating formulas for every palate. The Maison has always been inspired by nature and has even committed themselves to protecting and conserving bees. And this time, Guerlain's newest beauty launches use another stunning creature as its muse.
Taking inspiration from butterflies, Guerlain is launching a new quad eyeshadow palette alongside a sleek mascara featuring innovative formulation. Its newest edition to the Rouge G lipstick collection also debuts with one-of-a-kind cases. Here's everything you need to know about the Maison's new releases:
Ombres G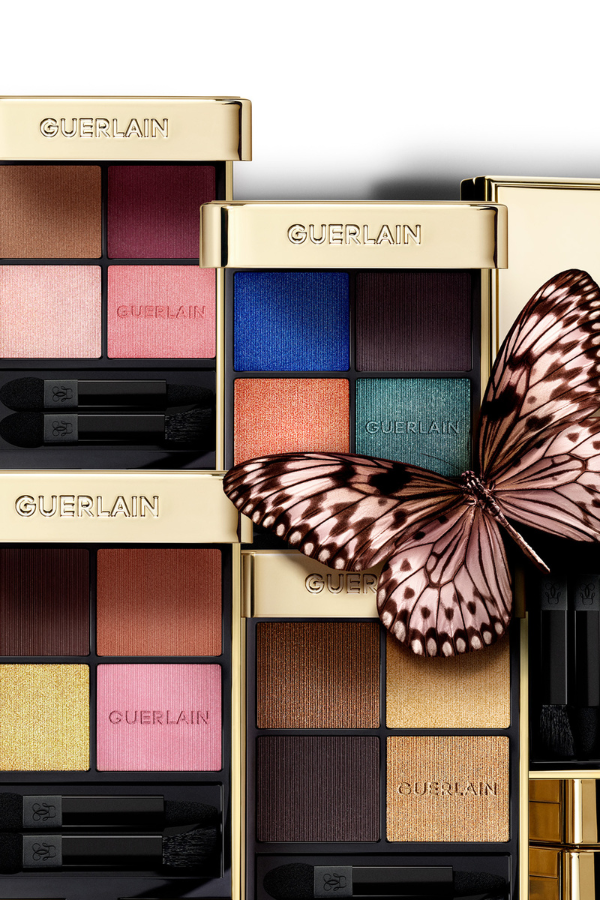 This quad eyeshadow palette is one of Guerlain's newest beauty launches featuring a creamy formula that glides with ease. The highly pigmented texture also delivers an intense colour payoff that lasts for a long time. Each palette comes with four different finishes – satin, matte, metallic and an iridescent shade – in a plethora of colour harmonies. With this, you can create looks from neutral browns to bright pink and bold blue, or even mix the quads with each other.
Noir G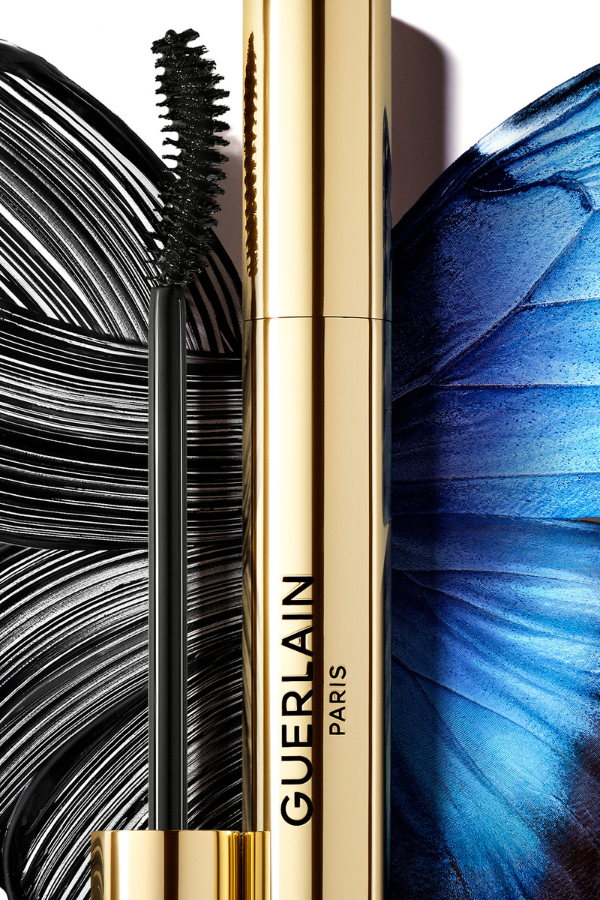 Noir G is a brilliant invention of a blacker than black mascara, using a blend of ebony and midnight blue pigments for that intense hue. It glides flawlessly on your lashes as the formula is infused with winter rose oil while its curved brush conforms perfectly to the curvature of the lash. Encased in a stunning gold tube, it provides your lashes with volume and long-lasting 24-hour wear. 
The Eye Pencil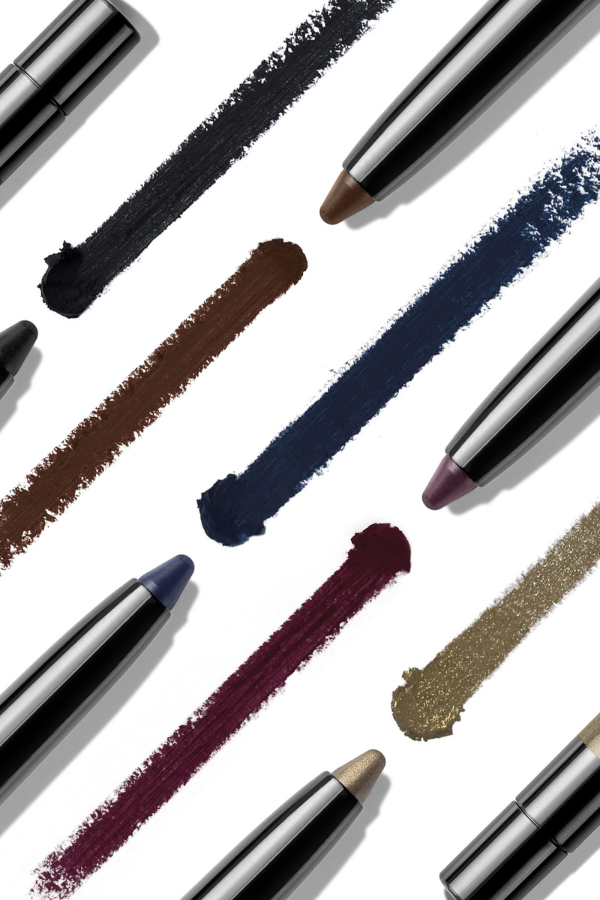 We have to admit, no makeup look is complete without eyeliner, which is why The Eye Pencil is a must-have. Covered in slick black with a faint ring identifying the shade, the pencil comes with a retractable lead in five vivid colours. The waterproof eyeliner also comes with a built-in pencil sharpener for convenience, making sure your wings are always on point. 
Rouge G Luxurious Velvet Metal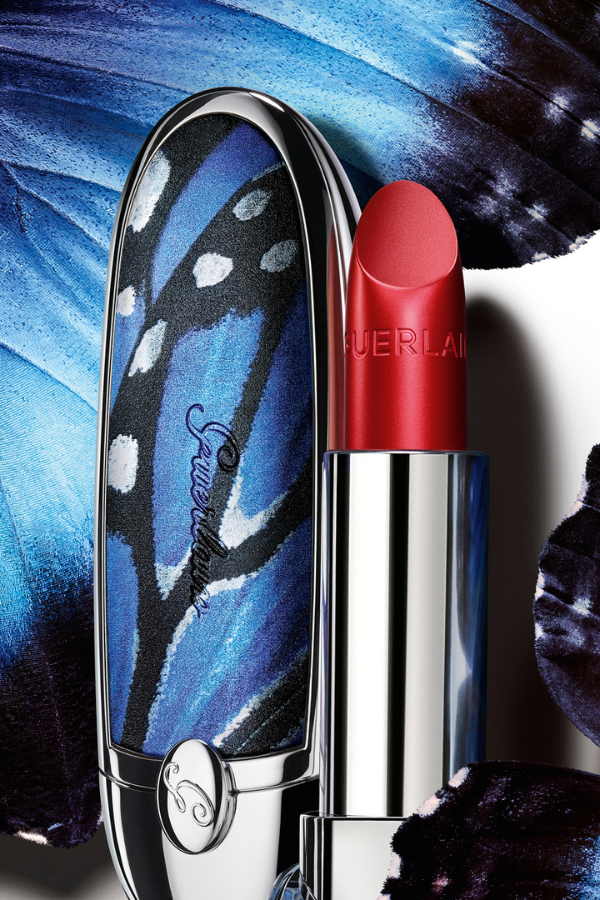 The Rouge G debuted back in 2009 and has since launched crowd favourite editions like the luxurious velvet, luxurious velvet matte and satin. Guerlain is now welcoming a new version, the luxurious velvet metal, alongside three new collector's cases inspired by butterfly wings. The lipstick is available in six velvety shades that seamlessly combine a matte formula with micro-shimmer to create a metallic matte effect. Infused with hyaluronic acid, the highly pigmented product slides flawlessly and lasts for a whole 16 hours. 
Shop the new collection at Guerlain.
Photos by Guerlain.