More than 15 years ago, Guerlain revealed to the world the power of the orchid's extraordinary longevity in retaining beauty. It harvested the flower's incredible cosmetic potential and shared it with the world with its Orchidée Impériale cream and skincare range.
In 2022, Orchidée Impériale has been reinvented in a new high-end beauty cream in which the orchid's genius, transcended by science, captures a new secret of longevity for skin: infinite longevity. This 5th generation cream is an exceptional skincare combining high regeneration and sensoriality to regenerate the visible signs of ageing, for longer. It perfectly embodies Guerlain's excellence in the fields of research, formulation know-how and eco-friendly luxury.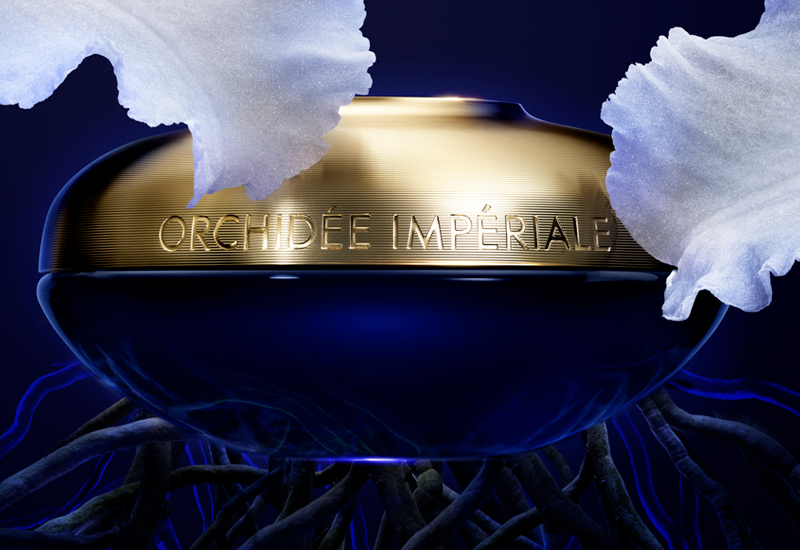 Orchidée Impériale The 5th Generation
The new Orchidée Impériale Cream offers skin the orchids' secret of infinite longevity. It presents a new feat: high regeneration drawn from the roots of an extraordinary new duo of orchids. Captured from deep within their roots to their crown, this power is concentrated in the new molecular extract: Orchid Totum. It helps to activate and, for the first time, extend skin's cell longevity. Highly regenerated and highly redensified, the signs of ageing are reduced. Skin looks visibly younger, for longer.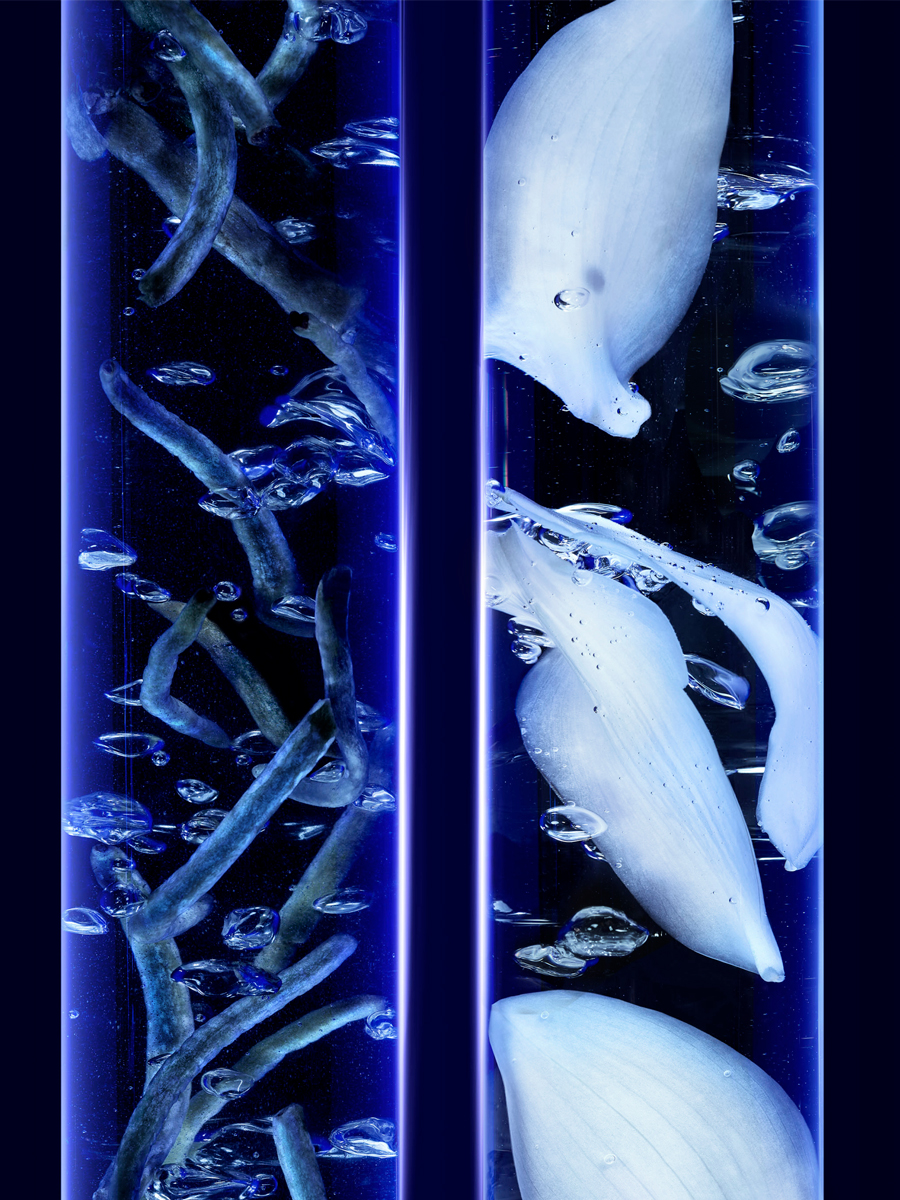 After more than 15 years of research in the Orchidarium, Guerlain researchers have discovered the secret of infinite longevity in the deepest roots of an extraordinary duo of orchids chosen from over 30,000 species. They are the Gastrodia Elata, a legendary orchid known for millenia in traditional medicine found in the mountains of Yunnan, China, and Dendrobium Fimbriatum, an epiphyte that lives on the surface of tree trunks or branches and showcases extraordinary ability to grow and survive by drawing all of itsstrength from the depts of its incredible bundle of aerial roots.
The regenerative power of a remarkable orchid duo is totally concentrated in the Orchid Totum cutting-edge technology. Composed of a wide variety of molecules, this molecular extract helps to regulate cell respiration, optimising skin regeneration and, for the first time, targets a longevity enzyme at the root of skin's youth to regenerate the visible signs of ageing.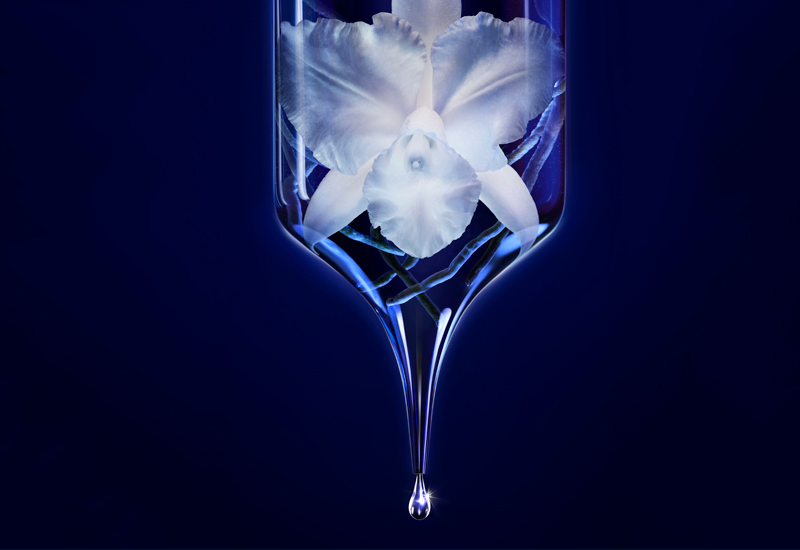 The Imperial Triad
In 2022, the Guerlain art of formulation has reached its height, achieving an exceptional sensory feel infused into a highly natural formula. Guerlain experts have accomplished the feat of enhancing the Orchidée Impériale cream's legendary sensory qualities in a formula made up of 96 % naturally-derived ingredients. The Guerlain formulators have formulated an unprecedented tri-complex behind the Orchidée Impériale The Cream's extraordinary sensory signature: the Imperial Triad™.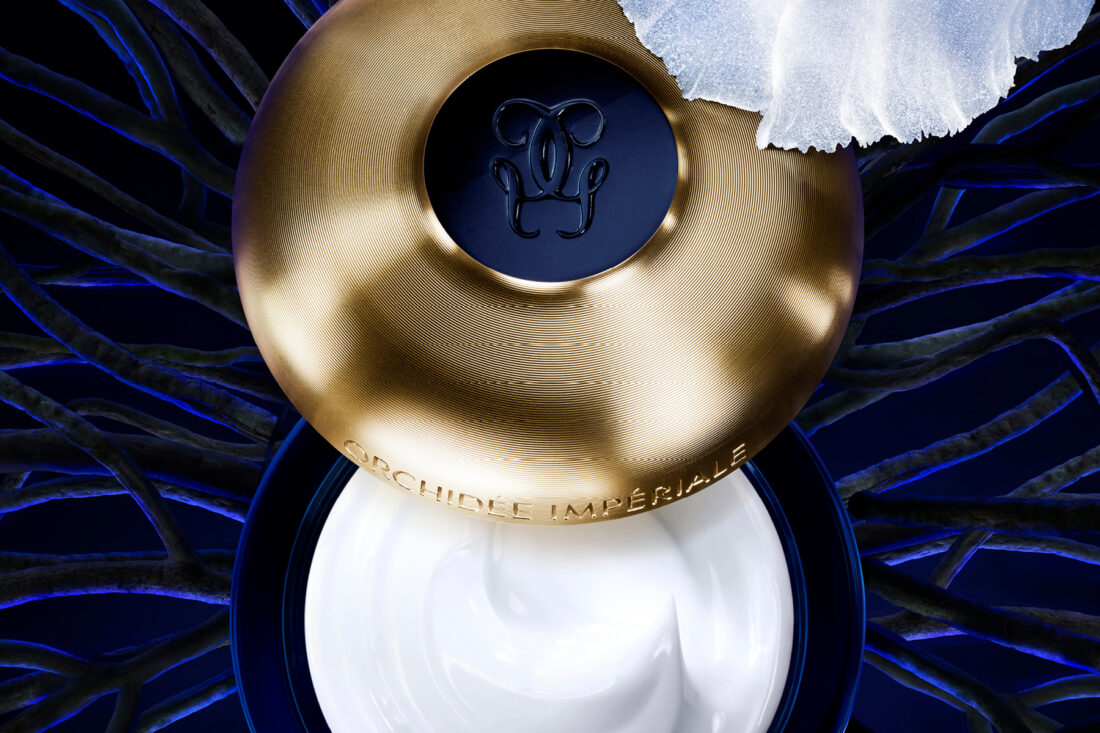 Designed from the finest naturally-derived ingredients, it delivers unique sensory qualities that distil fineness, fullness and fusion. Ultra-fine, soft and emollient, rich and plumping in one, this exceptional formula perfectly fuses with skin, wrapping it in a protective film that hydrates it all day long.
Tests from Guerlain shows that after 7 days' use of the new Orchidée Impériale The Cream, skin looks as much as three years younger. The ultrasound test makes it possible to assess "the equivalent age of the dermis" by comparing the density of the dermis after several application times to a database. This database contains around 6,000 skin ultrasounds from subjects aged between 18 and 72. All reported skin that is denser and looks visibly younger.

The Ultimate Luxury
All that efficacy and science is packaged in a new eco designed precious case. Designed like a precious jewel, the new Orchidée Impériale The Cream jar evokes an exquisite and refined pebble that falls within an eco-design approach. Extremely pleasant in the palm of the hand, its soft and rounded, harmonious and sophisticated shape suggests femininity and the infinite. A new noirine cabochon elegantly distinguishes this pebble and its aluminium coating adds a sublime touch. While The High Regeneration Cream's jar promises an identical capacity, it has been carefully designed to minimise its environmental impact.
It also comes with a fully recyclable refill, made from 40 % recycled glass and 100 % recycled plastic, developed as part of an eco-design initiative.
In a jar, the Guerlain Orchidée Impériale brings the secret of infinite longevity, for your skin, youth and the planet.
Learn more at the official website here.
(Photos: Guerlain)