At a time of year where we're all craving a much-needed dose of vacation vibes, in comes Gucci to fill that void with pastel colours, fun prints and a brand new tropical fruit motif.
Presenting the Gucci Pineapple collection, a set of men's ready-to-wear and accessories that hints at a new season. A new decorative motif of a pineapple and roses is introduced as fil rouge of the collection, echoing the pattern of coats of arms held by noble families.
Described as playful yet refined, the collection is made up of collegiate and streetwear aesthetics in a palette of pastels, interspersed with some deeper blues and greens.
The diverse set of ready-to-wear pieces, which includes everything from formalwear to fleece tracksuits, also notably display a patch bearing the number 22,705, representing the amount of songs that reference Gucci in their lyrics. 
Jackets feature golden buttons and patch pockets, also showcasing the pineapple and rose detail, while a new jumbo GG denim jacket and matching denim styles round off the selection. The pineapple and rose jacquard motif also adorns a number of wool and cotton base knitwear, while polo shirts, sweatshirts and t-shirts are styled with the motif as a patch or print.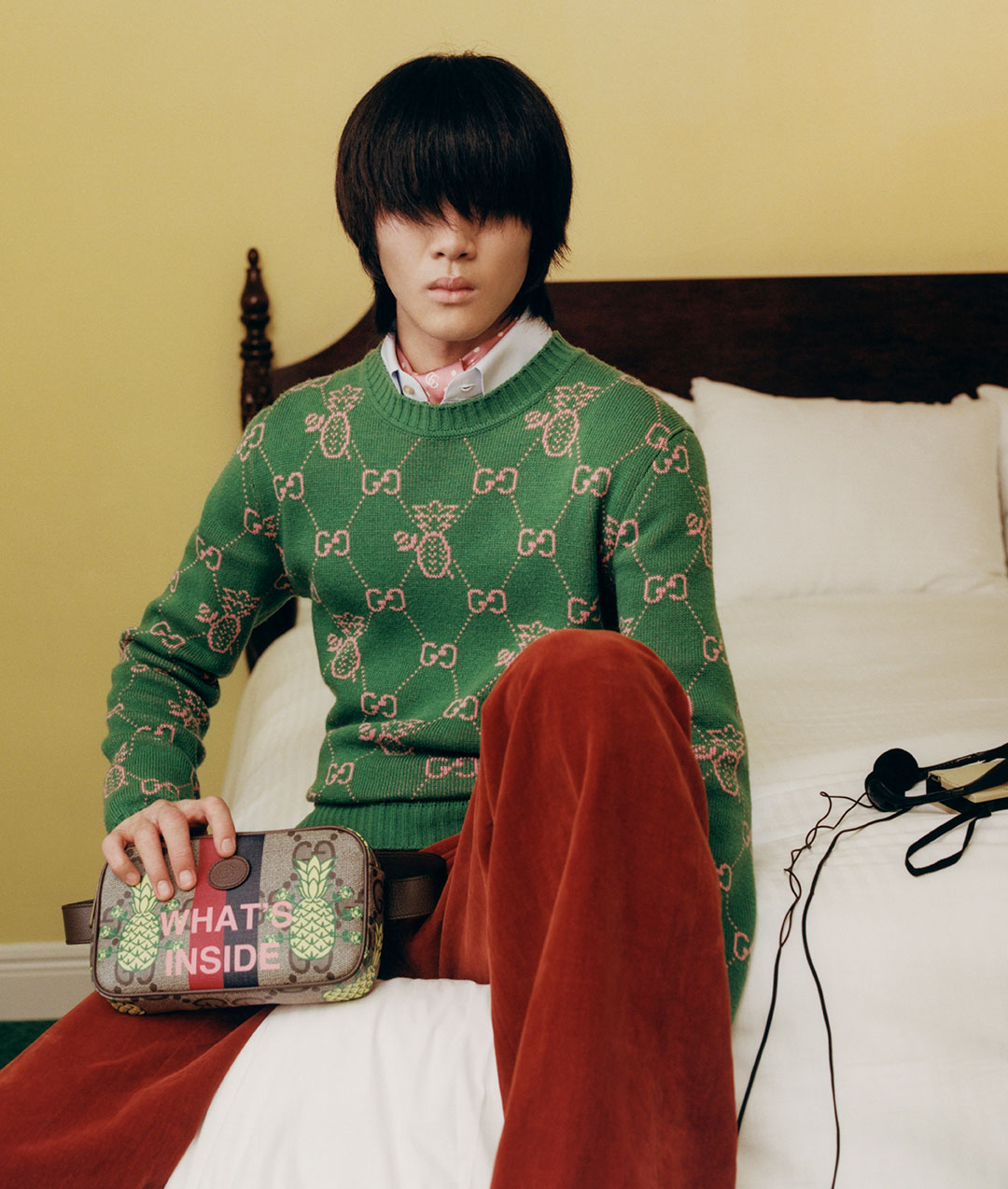 In the sneakers and leather accessories category, we find the Screener, the Rython and the Gucci Basket sporting a bright yellow pineapple and rose print motif, set against the contrasting GG supreme canvas base. The disruptive logo also pops up in backpacks, totes, belts, pouches, wallets, and a belt bag, along with a blue-red band and an eye-catching "WHAT'S INSIDE" wording in pink.
Gucci's commitment to sustainability is manifested in the GG Supreme canvas with the pineapple print, which uses solvent free coatings, organic sourced cotton details and prints made through digital printing with water-based colours.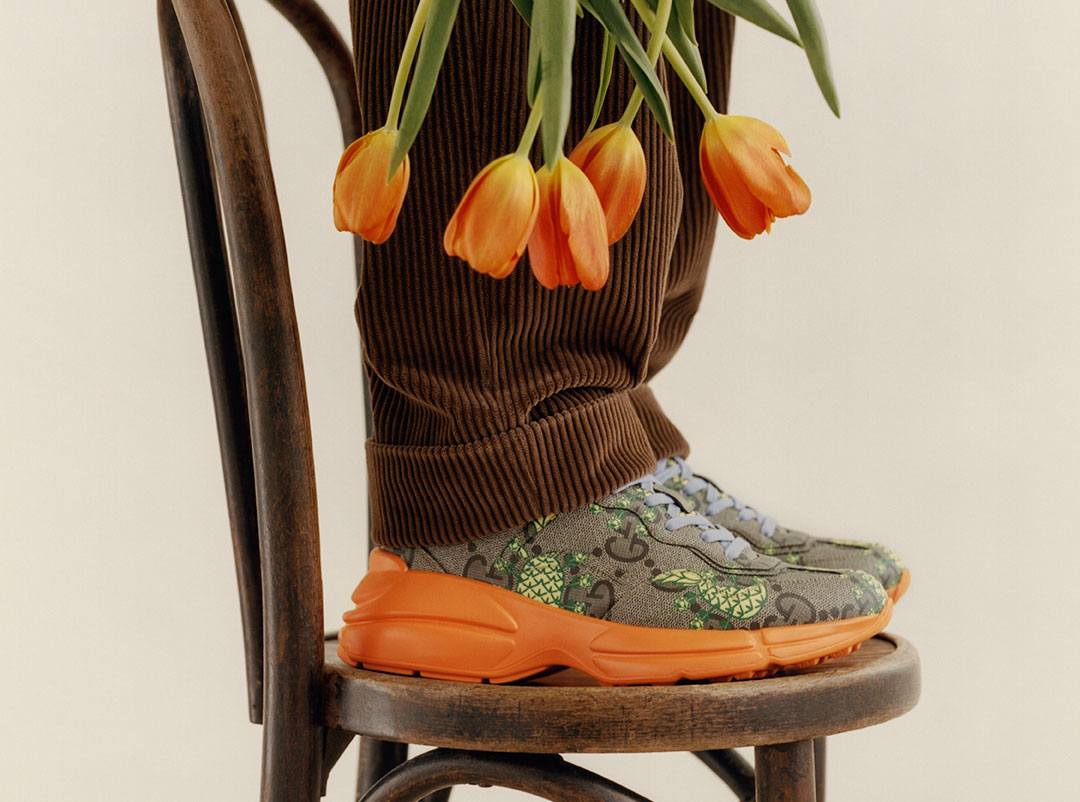 Customers will get to see the Gucci Pineapple collection in Gucci stores worldwide in dedicated window displays and pop-ups. The breezy, sunny theme will carry on in the space with glossy green vertical frames, LED strip lights, and a ruby red carpet.
Swipe below for a look at pieces from the Gucci Pineapple collection: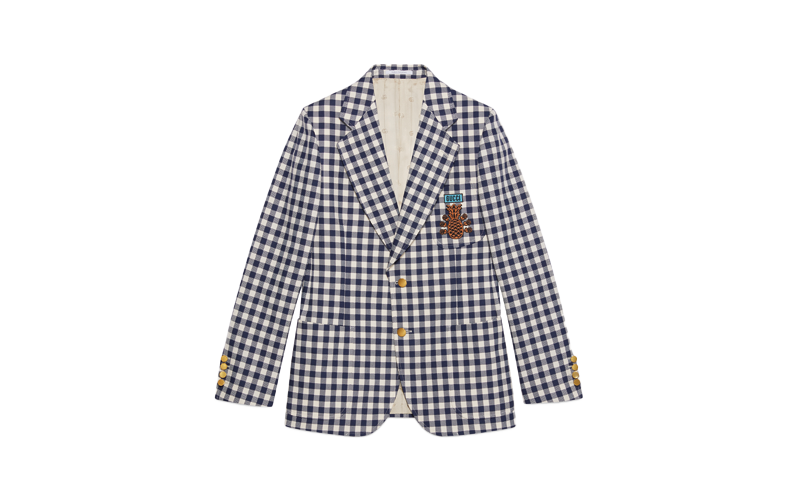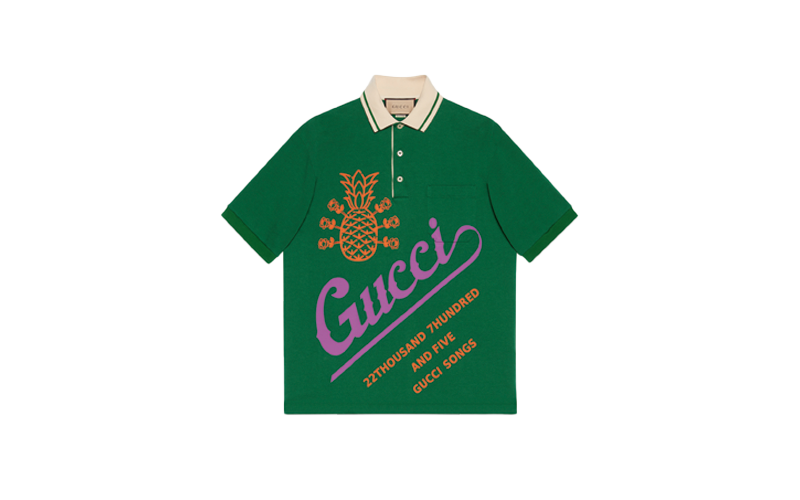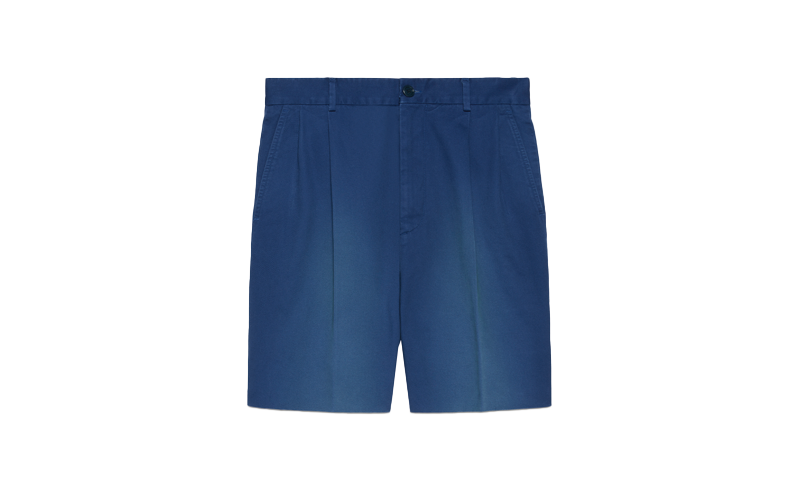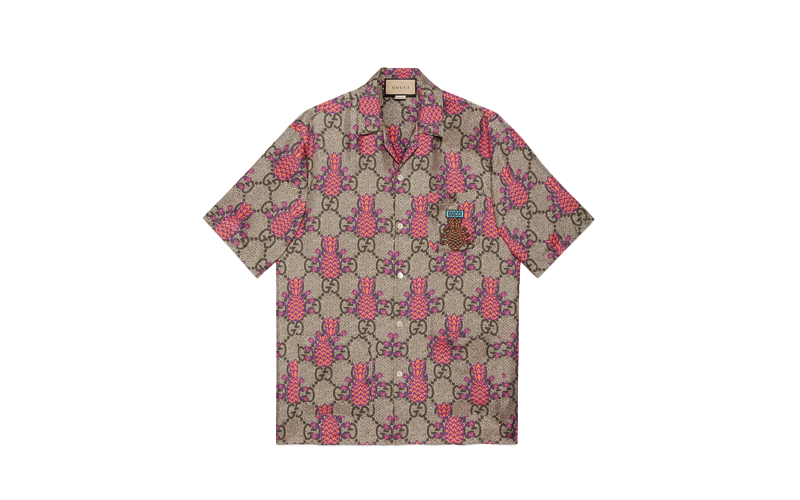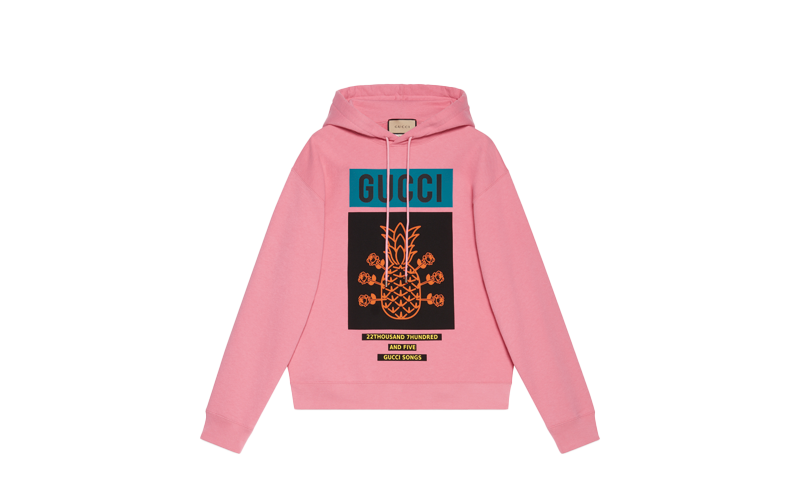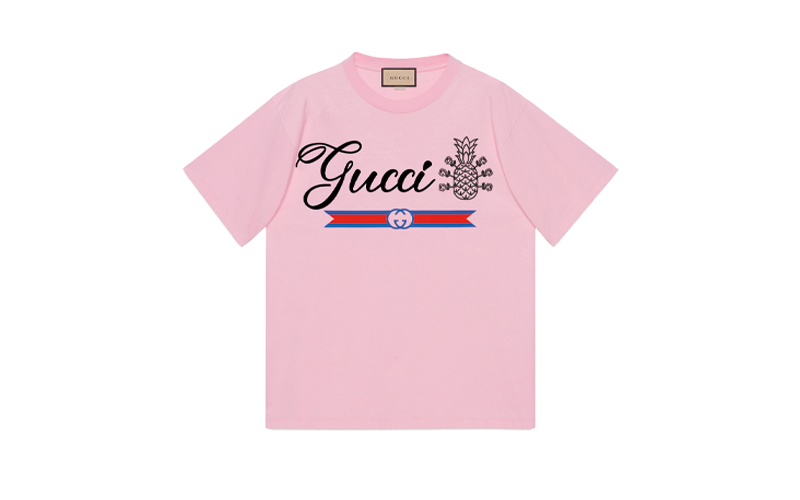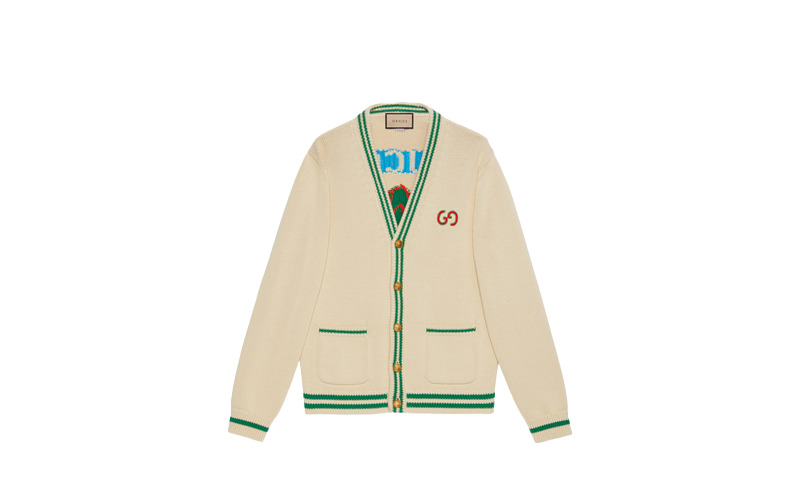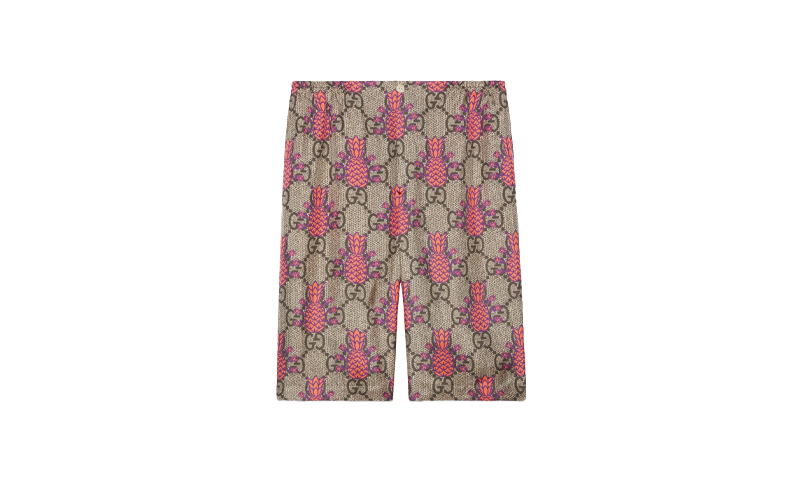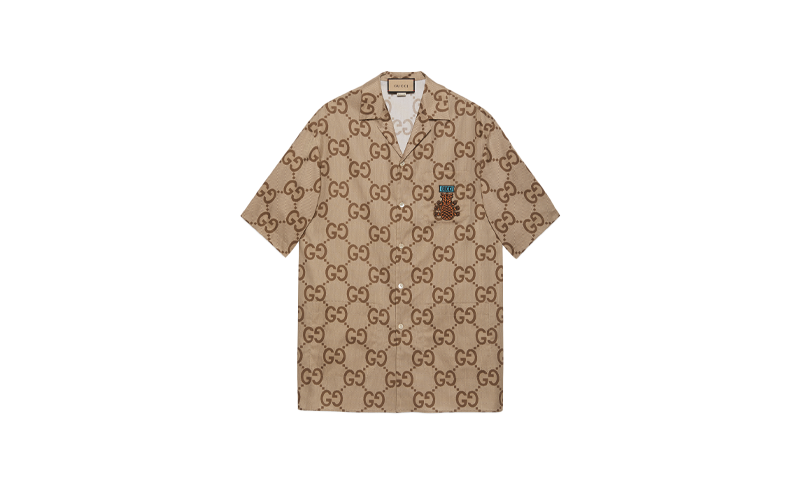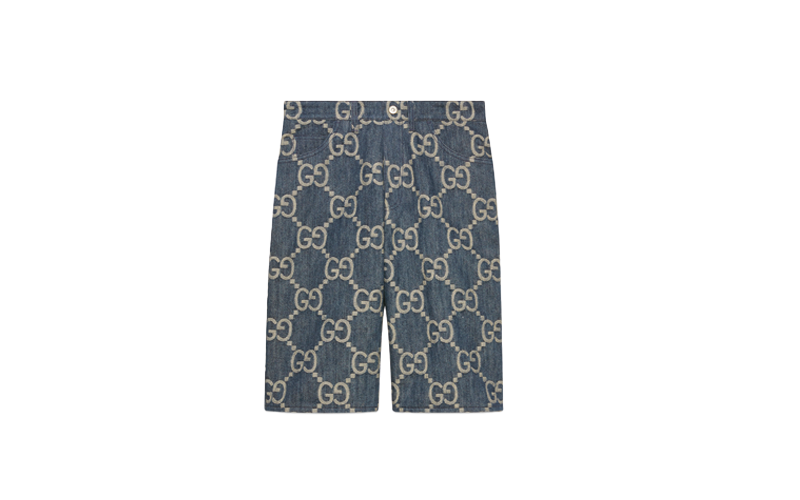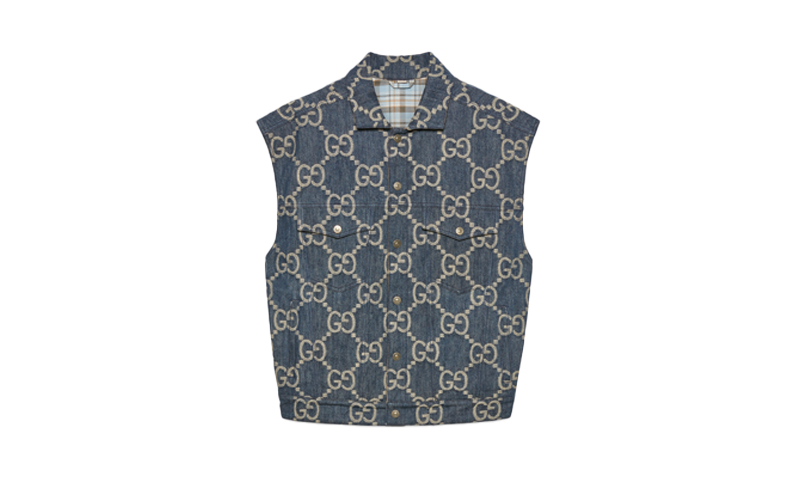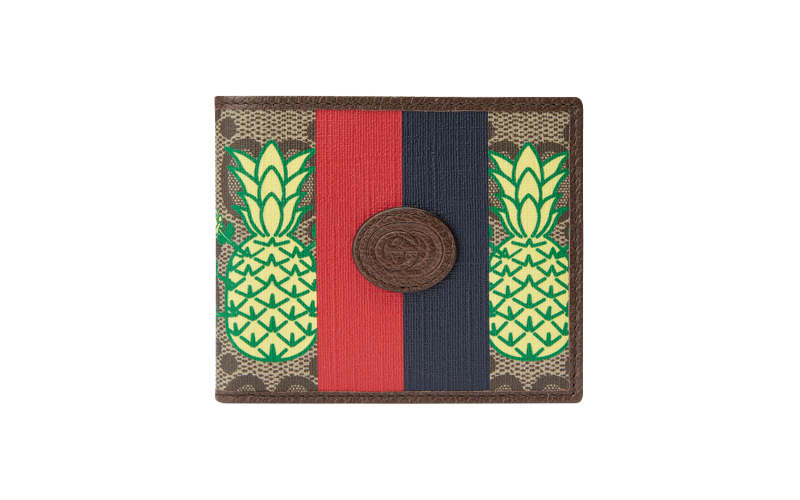 (Swipe left for more)
Gucci Pineapple will be available in select Gucci Malaysia stores from March 11 onwards. The selection will also be available online at gucci.com.