A modern-day design collection that was inspired by a contemporary mindset and the purposeful revival of a historical artifact from the archive: The Gucci Attache is a bag that reinterprets custom and the system of House codes while rekindling a silhouette from the 1970s into existence through a chronicle and gesturality that transcend gender, whether feminine or masculine.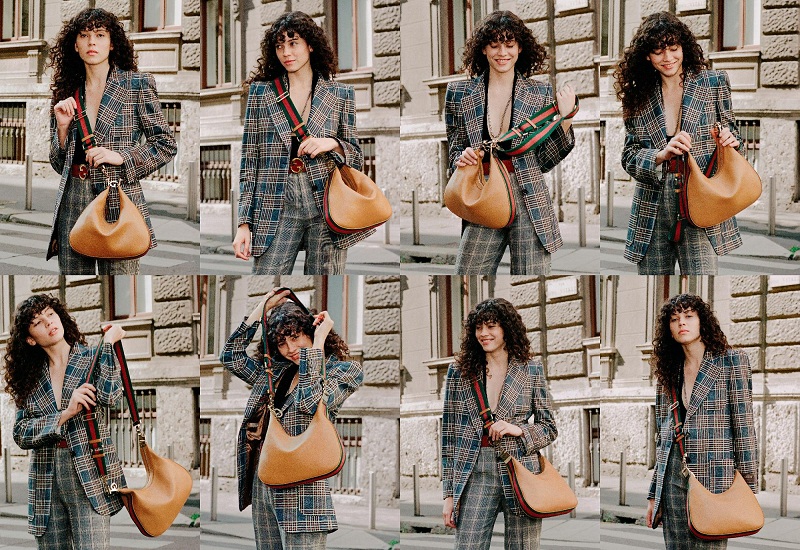 Attache, like the word for "hook" in French, relishes the geometry that can be distinguished as onomatopoeic as it closes on itself like a hook or similar to the metal hook holding the two corners together. A metal G that opens and closes differentiates the Attache bag, which develops from a half-moon form that is encircled by the Web.
The Gucci Attache, which is offered as the embodiment of a very modern attitude and gesturality, is versatile as a symbol, in shape, and in volume. The line exhibits the attractiveness that only dual-purpose objects can have in both its medium and small sizes as well as the variety of ways it may be worn, such as across body or on the shoulder.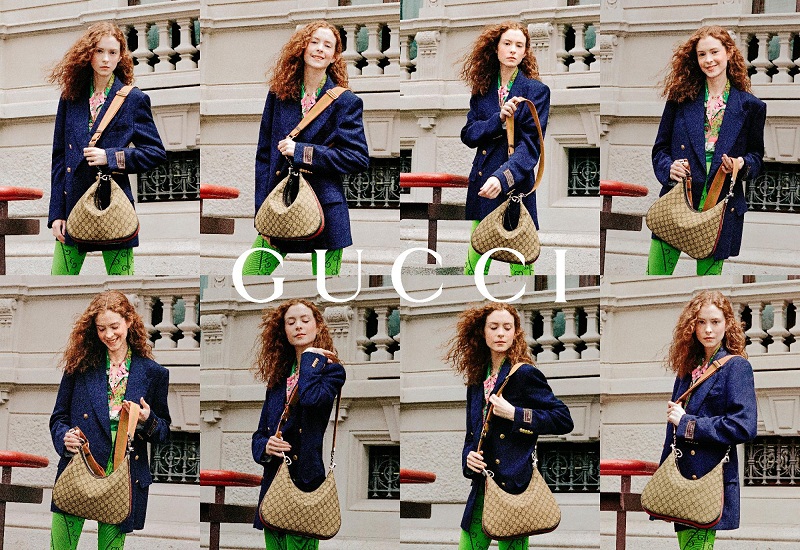 Alessandro Michele, the creative director of Gucci, says that he was "convinced to sketch out an eclectic emblem that might communicate the idea of a dual purpose" since "its silhouette, typical of the Seventies, presents a very modern attitude." A bourgeois spirit, archetypal of collection of this kind, and the functionality of the world of utility are joined by the G-shaped clasp detail, the creative director continues.
The Gucci Attache is a piece of design that is both transportable and ergonomic, living in contact with the body, and is the ideal silhouette to add to a hypothetical collection of objects of desire in recognition to its interchangeable straps, in leather or Web. In other words, of those delightful, practical, and inseparable items that have evolved into our modern day glam bags.
The Gucci Attache symbolizes the references and perspectives in creating fashion that is the expression of a culture of appearance and practicality. Two elements that create a desire for beauty.
Photos by Gucci Malaysia.