Denis Martinet from Graham Asia Ltd talks Chronofighter genesis and the inspiration behind the exclusive Vintage Nose Art collection.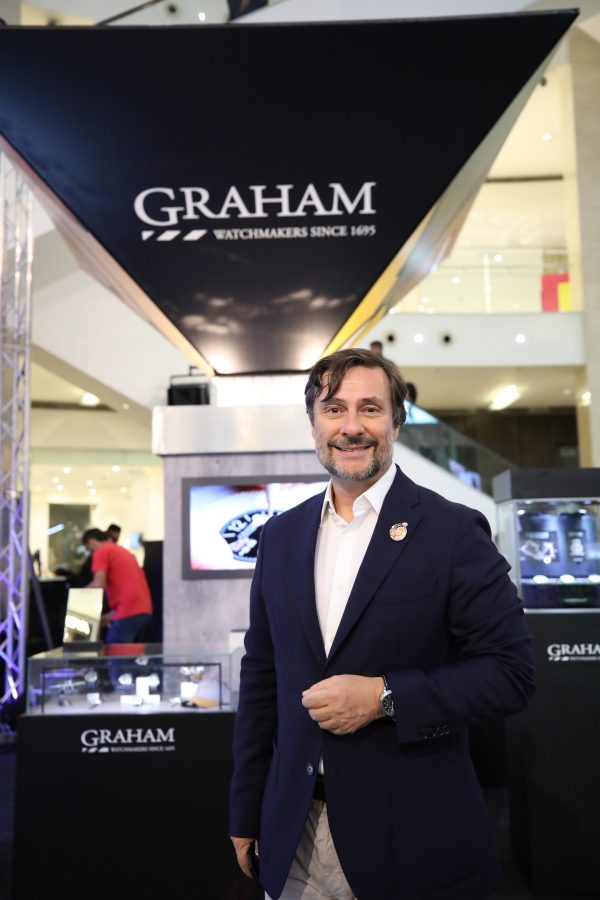 World War 2 circa 1940s: Morale is low, superstition high, and life expectancy short among American soldiers, obligated to complete 20 dangerous missions in their service.
This is how vintage nose art came about. Images of death and luck were painted on the nose of fighter planes, but more often than not, it would be pin-up sweethearts: images of well-endowed women to lift the spirits of American fighters.
Vintage nose art is a fascinating part of the Graham legacy, which traces all the way back to 1695. So it was a rather natural decision to incorporate pin-up in its Chronofighter Vintage Nose Art Ltd, channeling the light-hearted mischief and glamour personified by four Graham models.
Having debuted at Baselworld 2017, the enticing self-winding piece is cased in an open sapphire crystal, allowing you to tell the date, time, and day at a glance. A small running minute counter at 6 o'clock lends a touch of vintage timekeeping elegance.
"George Graham was an inventor more than a watchmaker; the first to come up with this mechanism to measure elapsed time, which you see sticking out on the left of our watches." – Denis Martinet
"When we fly today, pressurized cabins give us a nice 22°C when it's -40 to -50°C outside, but back then it was very cold in an airplane. Bomber crew dressed up in fantastic fleece jackets, overalls, and mittens," tells the director of Graham Asia Ltd.
Wearing these mittens made it hard to operate little buttons, and it is from this necessity that the Chronofighter emerged. The revolutionary timer could be worked with just the thumb clicking three distinct buttons serving start, stop, and reset functions.
The limited edition collection consists of 100 pieces worldwide, showcasing Graham's passionate tale of aviation heroes in an exciting interpretation of the Flying Forties.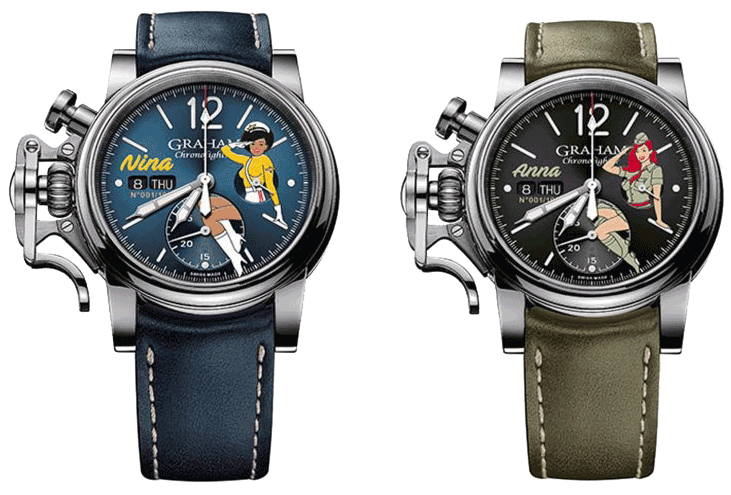 According to Denis, the collection has been well-received so far because it fits the demand of modern-day watch aficionados – timeless, valuable, and unique.
Each of the pin-up girls on the 100 pieces are detailed by the hands of the Anglo-Swiss brand's finest watchmakers. "An outline of the girl is printed on the dial, then all the colour is brought in by hand, down to each strand of hair," Denis shares.
Easily one of the sexiest vintage art forms, pin-up treads the fine line between bold and tacky. In picking up this theme to showcase its fun side, Graham masters the art of packaging history ingrained in its DNA with tasteful sex appeal.
Get to know the four ladies gracing the Graham Vintage Nose Art collection here.
(swipe left for more)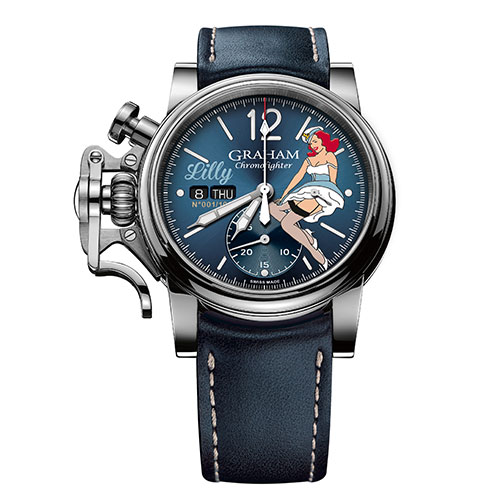 Lilly
Lilly
In a playful blue dress that billows teasingly in the ocean wind, Lilly is the quintessential Navy pin-up girl.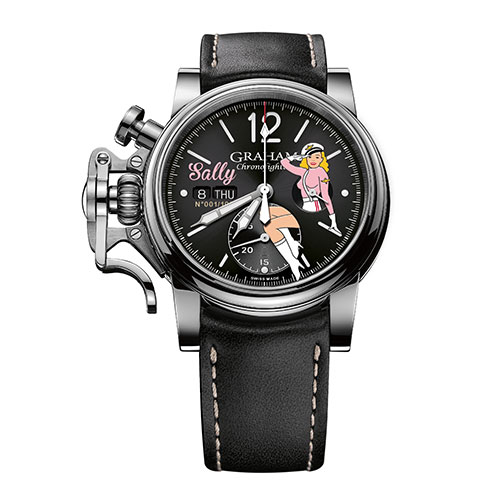 Sally
Sally
All-American blondie Sally represents the Air Force with pride and style in an adorable white & pink get-up,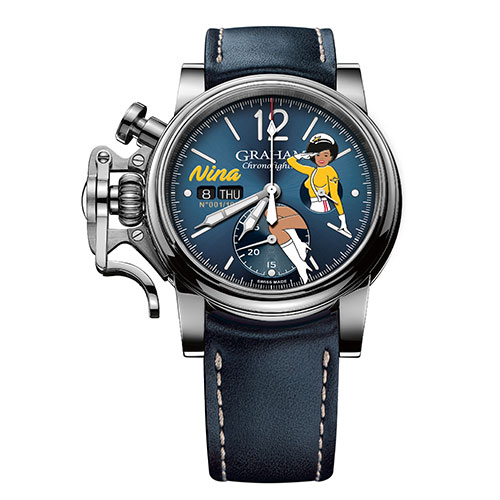 Nina
Nina
Incomparable dark-skinned beauty Nina raises the spirits of Army soldiers in bright yellow.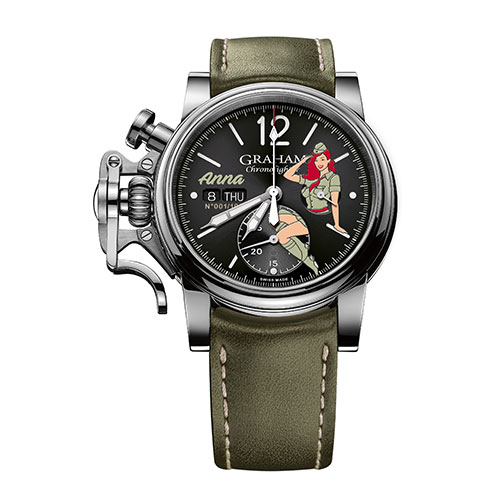 Anna
Anna
Decked out in Marine khaki from head to toe (matching the watch strap), Anna is a bold, lovable redhead we wouldn't mind on our Chronofighter.
Check out these exquisite timepieces at Revolution by Time Kulture exhibition, going on till July 16 at Pavilion KLCC. Visit Graham's official site for more Chronofighters.
Images courtesy of Graham.