When it comes to encompassing a rich variety of flavours, textures, and macros in one convenient, handheld dish – very few does it better than the humble sandwich. One could argue that our lives are centred around the sandwich – which was first introduced into our lives in the form of simple butter and bread or a delectable PB&J.
As years pass, the sandwich has grown up alongside us, now being elevated into exciting, savoury (and sometimes sweet) dishes that make one of the simplest, most straightforward dishes into a true celebration of flavours in just a single bite.
If you fancy yourself a sandwich connoisseur, or simply someone who's in dire need of something quick yet ridiculously delicious for lunch, we've curated a list of some of our favourite gourmet sandwich spots. From fluffy Sandos to open-faced Mediterranean favourites, these sandwiches all promise to be satisfying for the belly, and comforting for the soul.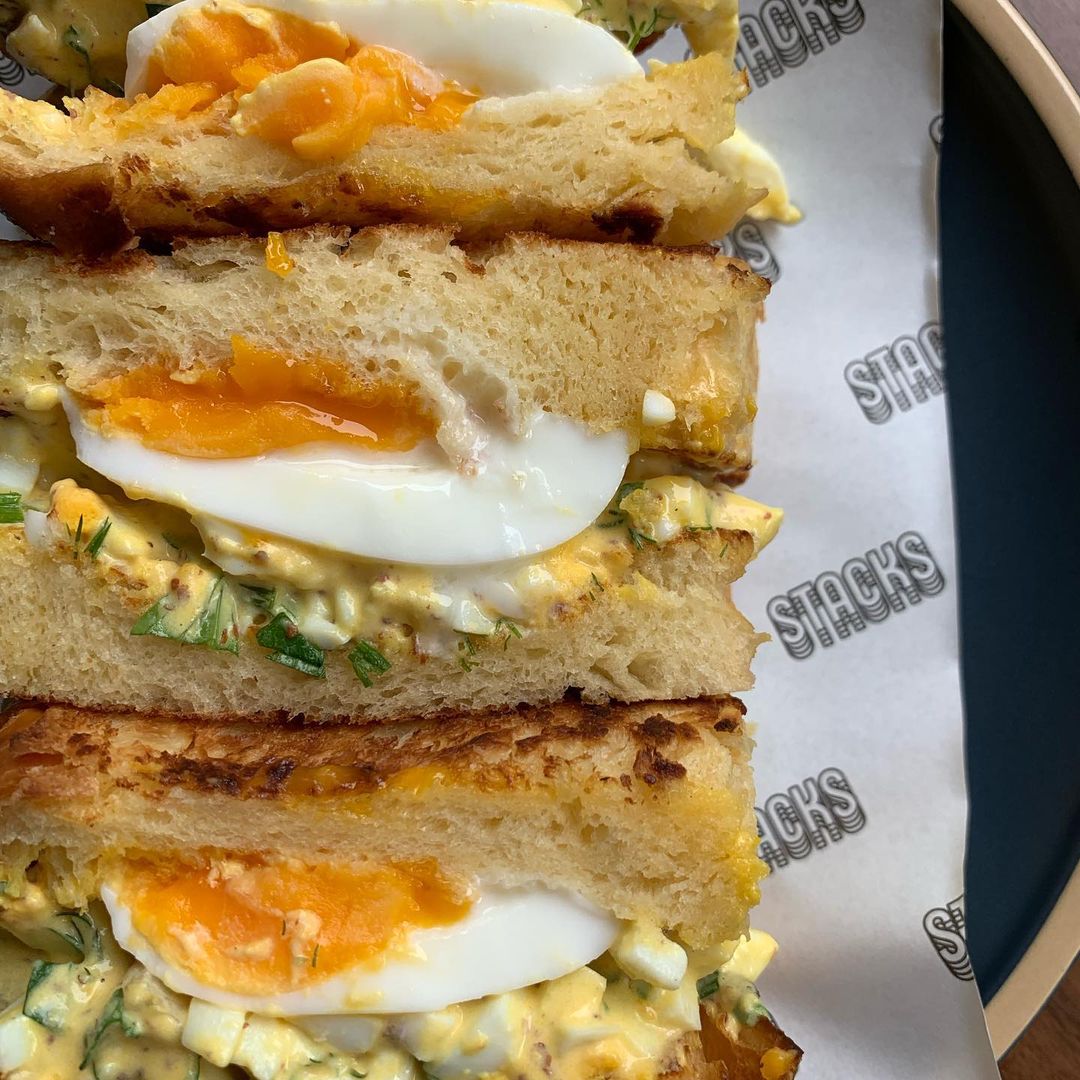 The hype for VCR Stacks sandwiches is real, thanks to their sweet and savoury offerings of cosy toasties, melts, and sandwiches. Comforting options include the best-selling, fluffy Egg Sando or 4-Cheese Toastie, the latter which comes stuffed with a melange of gruyère, gouda, sharp cheddar, and parmigiano reggiano. Meat lovers should definitely get on-board the Pastrami or Wagyu Reubens – where the saltiness of its housemade pastramis meet the tanginess of house-ferment sauerkraut for a highly satisfying bite. For the sweet-tooths, the Strawberry Ricotta Tartine is a must-have for discerning gourmands while the Cream Cheese Brûlée makes for the perfect cheat day meal.
Available for delivery and takeaway from 8.30am – 9pm daily. Orders can be made via Grabfood, Foodpanda, and Beep.
Location: Unit 15-0-5 Shoplex, Jalan Kiara, Mont Kiara, 50480 Kuala Lumpur.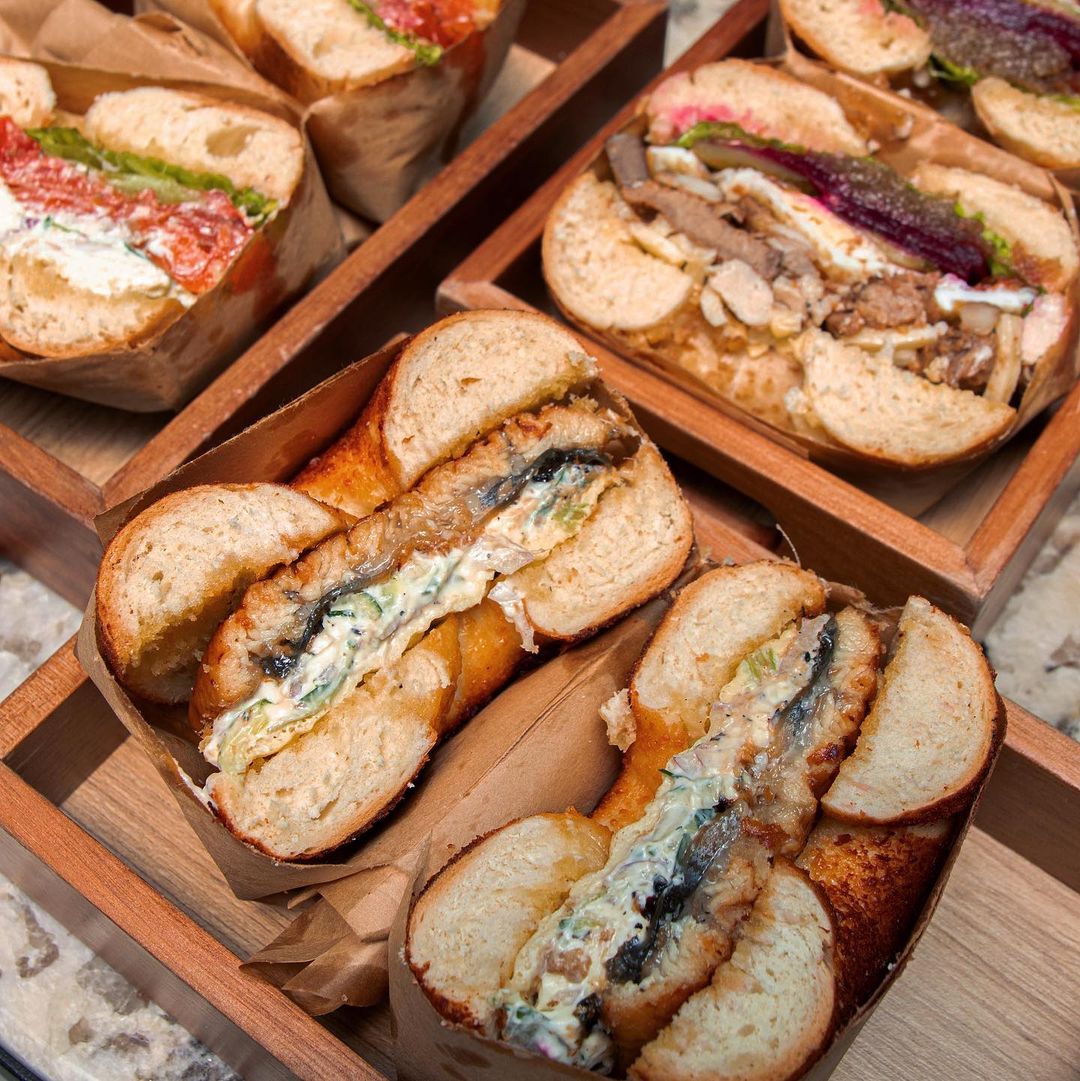 If you have yet to try one of Christine's bagel sandwiches, then you're truly missing out on the real good stuff. Forget everything you know about the rubbery, tasteless bagels you get in a plastic bag – the bagels at Christine's come with a thin yet perfectly crisp exterior and plush interior – encasing a generous amount of fillings in-between. The Surf sandwich is stuffed with thick cuts of homemade cured salmon, cucumber cream cheese, roasted tomatoes, capers, red onion, and salad greens for a refreshing yet filling lunch, while the Hangover with scallion scrambled eggs, hash browns, and curry mayo is a real (sobering) delight.
Available for delivery and takeaway from 8am – 9pm daily. Orders can be made via Grabfood and Beep.
Locations:
Sunway Geo, Jalan Lagoon Selatan, Sunway South Quay, 47500 Jaya, Bandar Sunway, 47500 Petaling Jaya, Selangor.
Lot 17-9, Level G3 Publika Shopping Gallery, No. 1, Jalan Dutamas 1, Solaris Dutamas, 50480 Kuala Lumpur.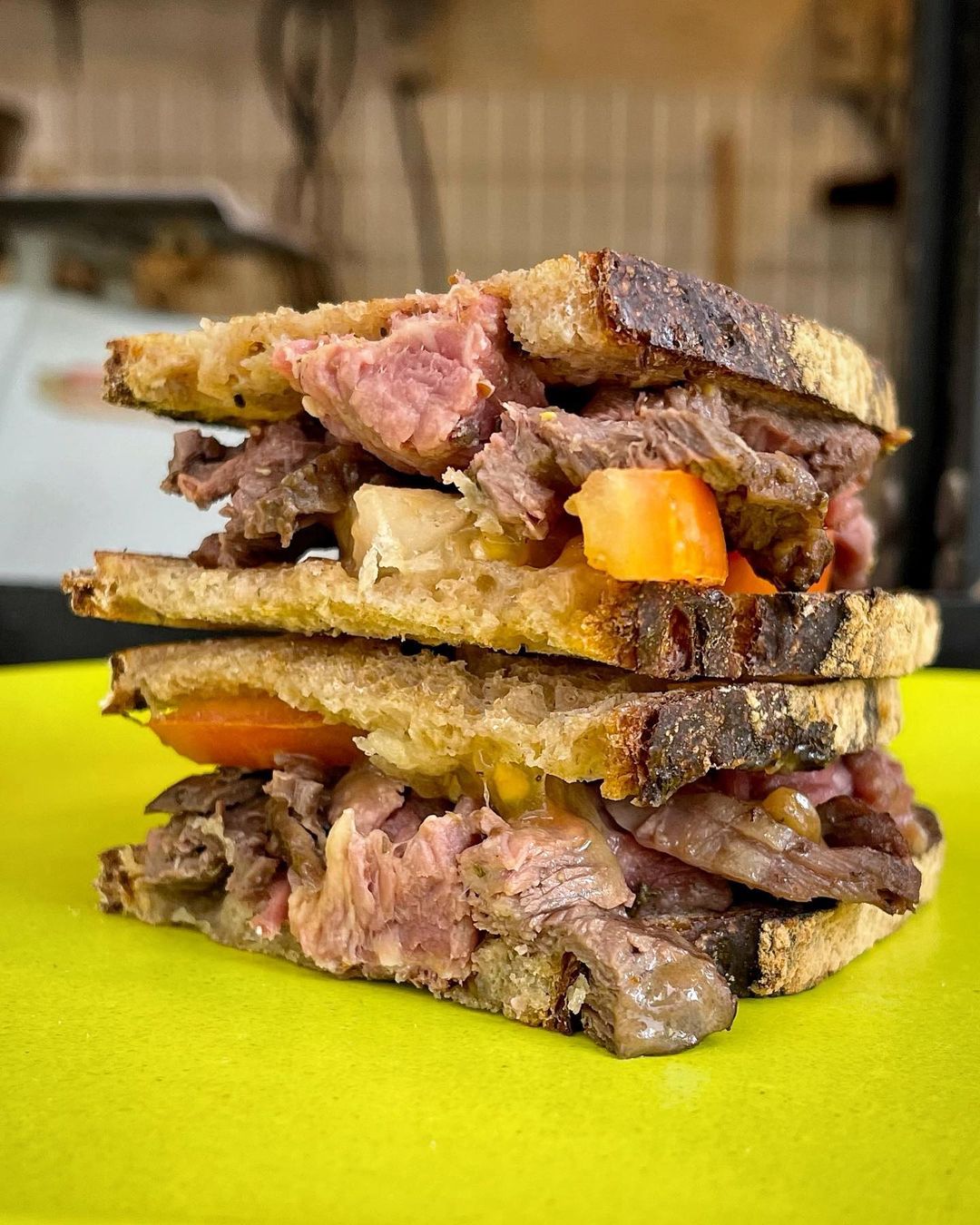 Lovers of carbs will know Tommy Le Baker as one of the best bakeries in KL that offers fresh, crusty sourdough bread. But if you're feeling lazy to whip up a meal at home or are looking to treat yourself to a special breakfast, the TLB handcrafted sandwiches are a great way to discover just how delicious the breads are. Simple indulgences include the Camembert Cheese Sandwich, which we highly suggest you get it toasted for added unctuousness, and the Roast Ribeye Steak Sandwich for a heart affair. For smaller appetites, opt for the tartines instead, with toppings ranging from classics such as smoked salmon, to funky such as warm Goat's Cheese or Chicken Liver Paté.
Available for delivery and takeaway from 8am – 8pm daily. Orders can be made via Oddle.
Location: No. 82, Zhongshan Building, Jalan Rotan, Kampung Attap, 50460 Kuala Lumpur.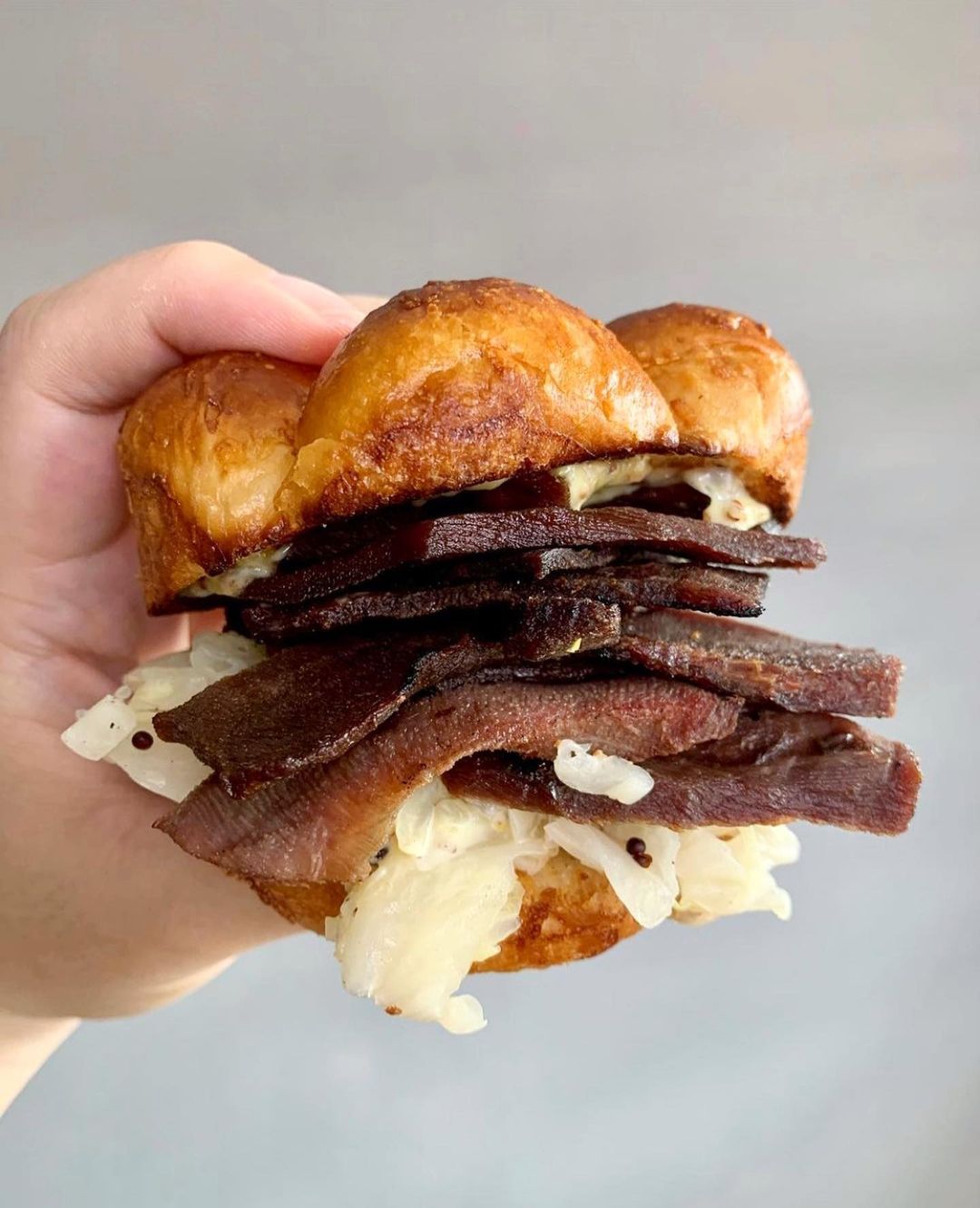 Everyone's favourite modern Asian eatery has also been dishing out its own takes on the sandwich. ChoCha made good use of its famed coconut bread and filled them with various fillings – from tender beef tongue and cincalok fried chicken, to grilled striploin along with other accoutrements which result in a perfect balance of flavours and textures.
Available for delivery and takeaway from 10am – 8pm (7pm last order). Orders can be made via Beep.
Location: 156, Jalan Petaling, City Centre, 50000 Kuala Lumpur.
With their specialty rooted in grilled paninis, Soutouits dishes out a wide array of best-selling sandwiches such as the BRB (beef bacon, raspberry compote, brie), Thyme Out (apple butter, beef bacon, sharp cheddar, thyme, granny smith apples), and Solomos Dill (smoked salmon, homemade lemon dill sauce, spinach). They're also offering a special set for MCO – where you get a panini and coffee combo of your choice.
Available for delivery and takeaway from 9.30am – 7pm. Orders can be made via Grabfood, Foodpanda, and Beep.
Location: Jalan Barat, Imbi, 55100 Kuala Lumpur.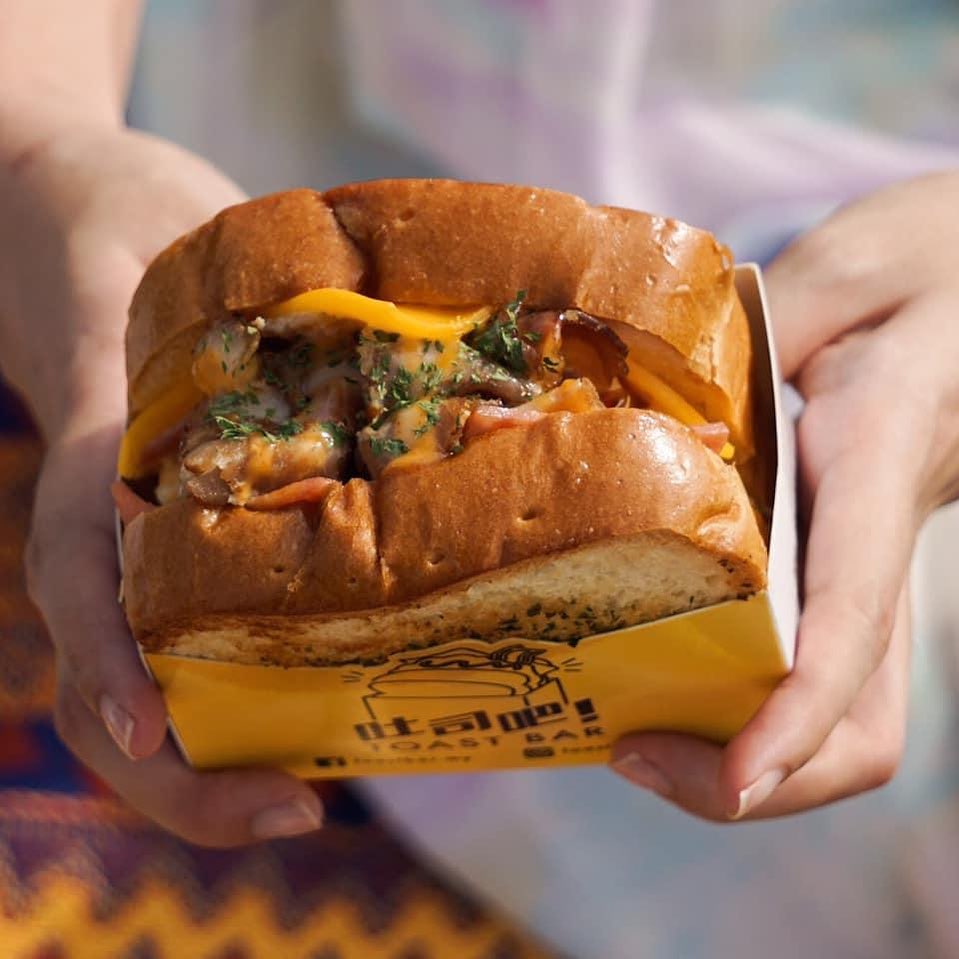 Not a huge fan of crunchy, crusty sandwiches? Toast Bar's got your fix for all things fluffy and comforting when it comes to its Brioche sandwiches. The fillings are as simple as they come – including scrambled eggs, cheddar cheese, pork ham, garlic, and a homemade sauce – but rest assured that Toast Bar is able to bring out the best from simplicity. Adorable enough as a mid-day snack or an easy lunch, one can only wish we could take a good long nap on something as fluffy as those buns!
Note: Toast Bar is currently on a temporary break until further notice. For updates, follow them on Facebook or Instagram.
Available for delivery and takeaway from 8am – 4pm daily except Monday. Orders can be made via Grabfood or WhatsApp at 011 1639 6862.
Location: 37G, Jalan 20/7, Taman Paramount, 46300 Petaling Jaya, Selangor.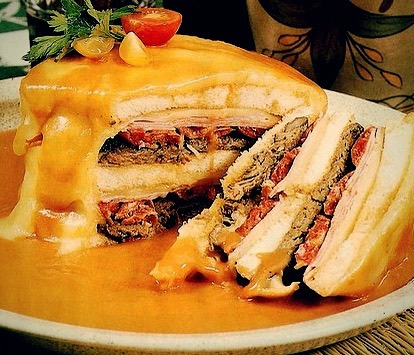 For a truly elevated gourmet sandwich experience, then it's time to sink your teeth into one of the generously filled sammies from Cafe-Bistrot David. Expect classics with a premium twist such as the Reuben on Sourdough which sees house-cured brisket combined with sauerkraut and Emmental and the Classic BELT & Cheese featuring smoked Italian veal bacon, compound kombu butter, and scrambled eggs between Ciabatta. But if you're looking for something to close your week's indulgences, definitely go for The Francesinha, the restaurant's spin on a traditional Portuguese sandwich which comes filled Italian smoked turkey ham, beef salami milano, cheddar, mozzarella, chicken frank, and minute steak between Ciabatta. To top it all off, it's blanketed with a cheese and tomato beer sauce – resulting in the ultimate cheat day meal.
Available for delivery and takeaway from 12pm – 5.30pm daily. Orders can be made via Beep or Otomate.
Location: 135, Jalan Aminuddin Baki, Taman Tun Dr Ismail, 60000 Kuala Lumpur.