Used with the new Google Pixel 2, Google's answer to AirPods facilitates real-time translation via Google Assistant – almost like a personal translator.
It seems that our sci-fi dreams are slowly coming true. Remember Babel Fish, the real-time translating fish from Hitchhiker's Guide To The Galaxy?
Well, now we have earbuds that do just that.
Enter the new Google Pixel Buds, which help translate 40 languages in real time. These earbuds optimise Google Translate for conversations via Google Assistant, which acts as both receiver and mic. It's as simple as holding the right earbud down, sending the command ("Help me speak German", for example), and having the translation played on your phone. When someone replies, it translates their sentence right into your ear.
Google is calling it wireless, but there's still a connecting cloth-wire holding the buds together. Swipe on the right earbud to play, pause and control volume.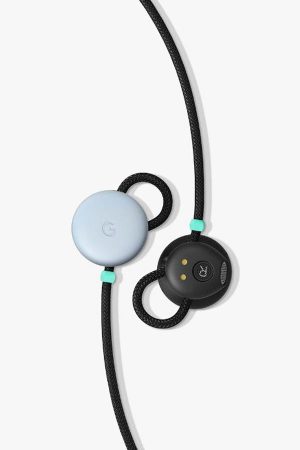 Google Translate has been known to be hilariously inaccurate in the past, but CEO Sundar Pichai recently convinced investors that its translation ability has improved "more in one single year than all our improvements combined."
While there's still work to be done, the live demo above proves a smooth process that could let any owner of the Google Pixel 2 'speak' different languages, anywhere in the world.
For years, language has been a great barrier to cross-cultural communication. Tech companies have tapped into the needs boosted by the travel boom, but real-time translation has always been trickier to tackle.
That's why these earbuds are a huge step forward. On top of translating, they also work as your very own, in-ear Google Assistant.
Google Pixel Buds will be available November onward for $159 (RM674.50).
Check out the Google Pixel 2 here.
Images courtesy of Google.