Glenfiddich, the iconic name in the world of Scotch whisky, has once again pushed the boundaries of innovation with its latest release, Grand Yozakura. With a name referencing the fleeting grandeur of viewing sakura blooms under moonlight, the Grand Yozakura is a 29-year-old single malt Scotch that has been finished in Awamori casks for six months.
If you're unfamiliar with Awamori, you're probably not alone. It's a spirit from Okinawa that's made from long grain Indica rice, traditionally stored in clay pots and matured in oak casks. It's also believed to be the oldest distilled spirit from Japan. "[…] when the chance arose to acquire rare ex-Awamori casks, we saw an opportunity to push the boundaries and experiment with this highly unusual spirit. This is the first time that a single malt Scotch whisky has been finished in these rare casks," said Glenfiddich Malt Master, Brian Kinsman.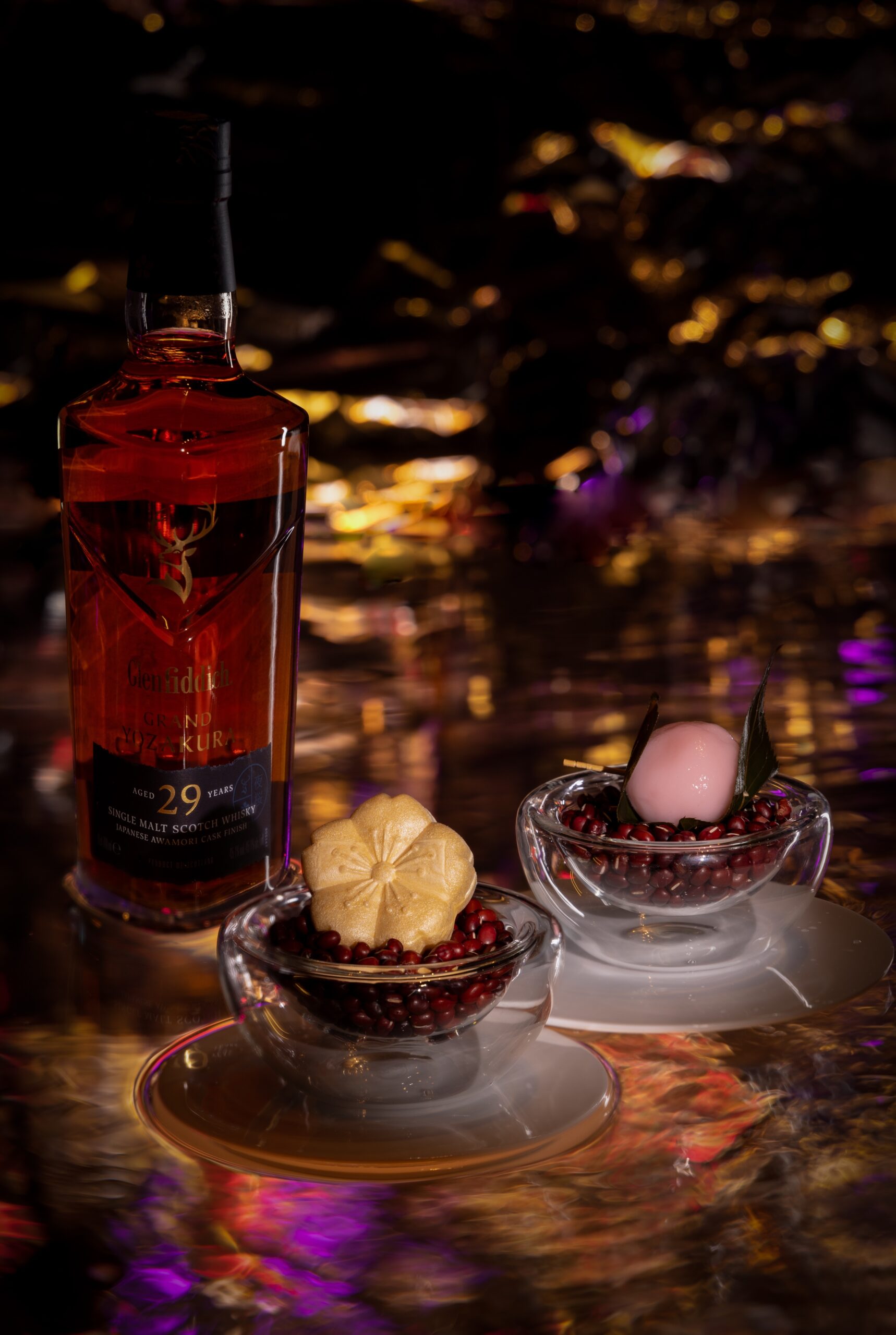 "Awamori is much like whisky, with a diverse range of flavours. Since embarking on this fusion, it's been fascinating to focus on the oak and how it has been changed and adapted by contact with another spirit," explained Kinsman. "The six-month finish in ex-Awamori casks compliments the smooth Glenfiddich taste profile, elevating the finish and lifting the flavour to a new level, accentuating the mouthfeel characters and zingy herbal notes unlike any in the series, or anything I have tasted before." 
The release of Grand Yozakura celebrates Hanami, or the Japanese cherry blossom festival. It comes in a decanter that has a stopper with a hanko stamp engraving, a traditional poem about sakura written on a piece of fabric, and the whole package showcases an illustration designed by Japanese artist, June.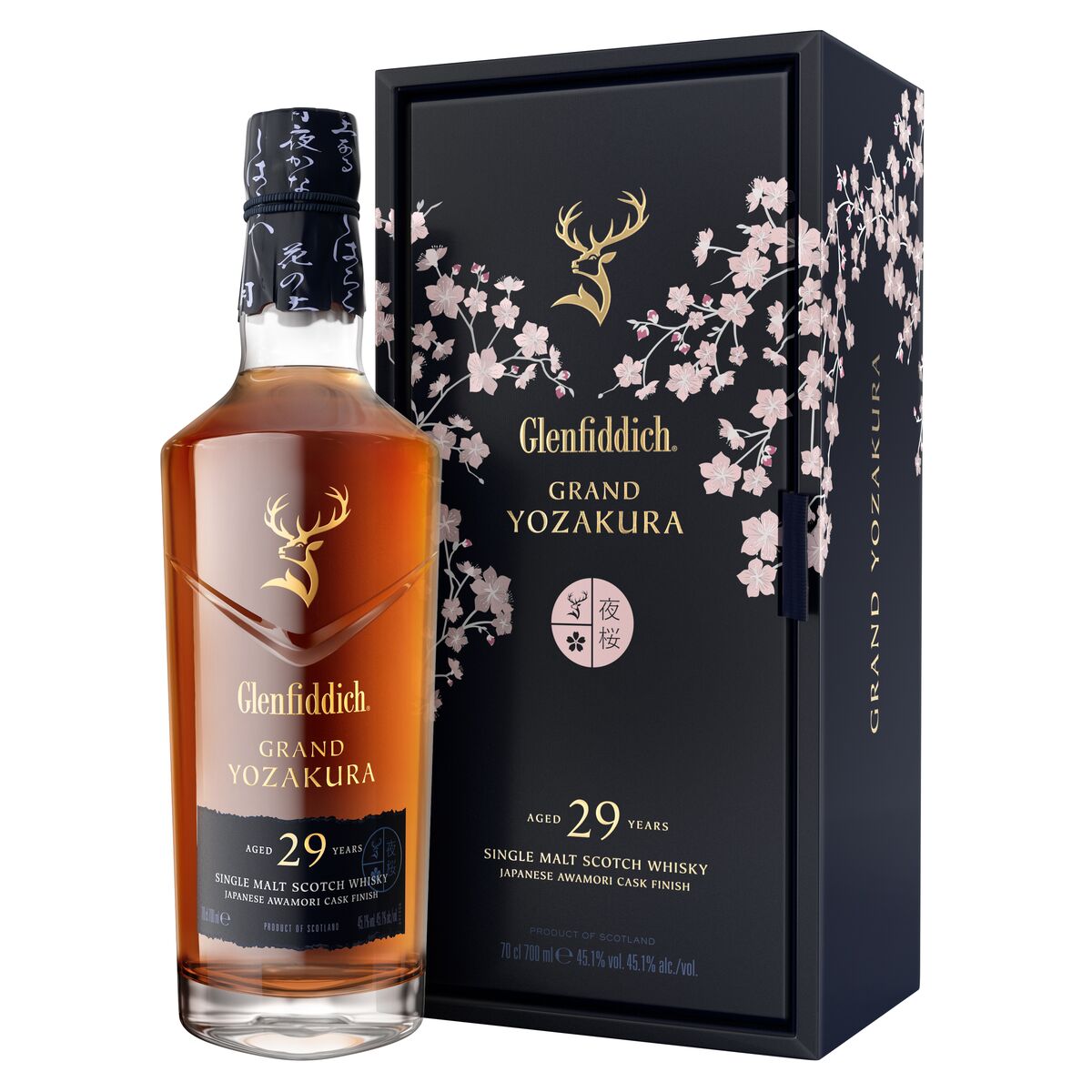 Official tasting notes mention ripe fruit and caramelised almond on the nose, followed by an indulgent layer of toasted oak and creamy vanilla, mingled with spice and sherbet with an oaky finish – a beautiful collision of cultures and flavours. 
For more information, visit here.
Images by Glenfiddich.