The annual limited-edition Chinese New Year gift packs by Glenfiddich are designed by Shanghai-based illustrator, Yixin Zeng this year. Zeng is known for his vibrant and expressive paintings that showcase minute details, which are evidently portrayed in his partnership with the whisky house.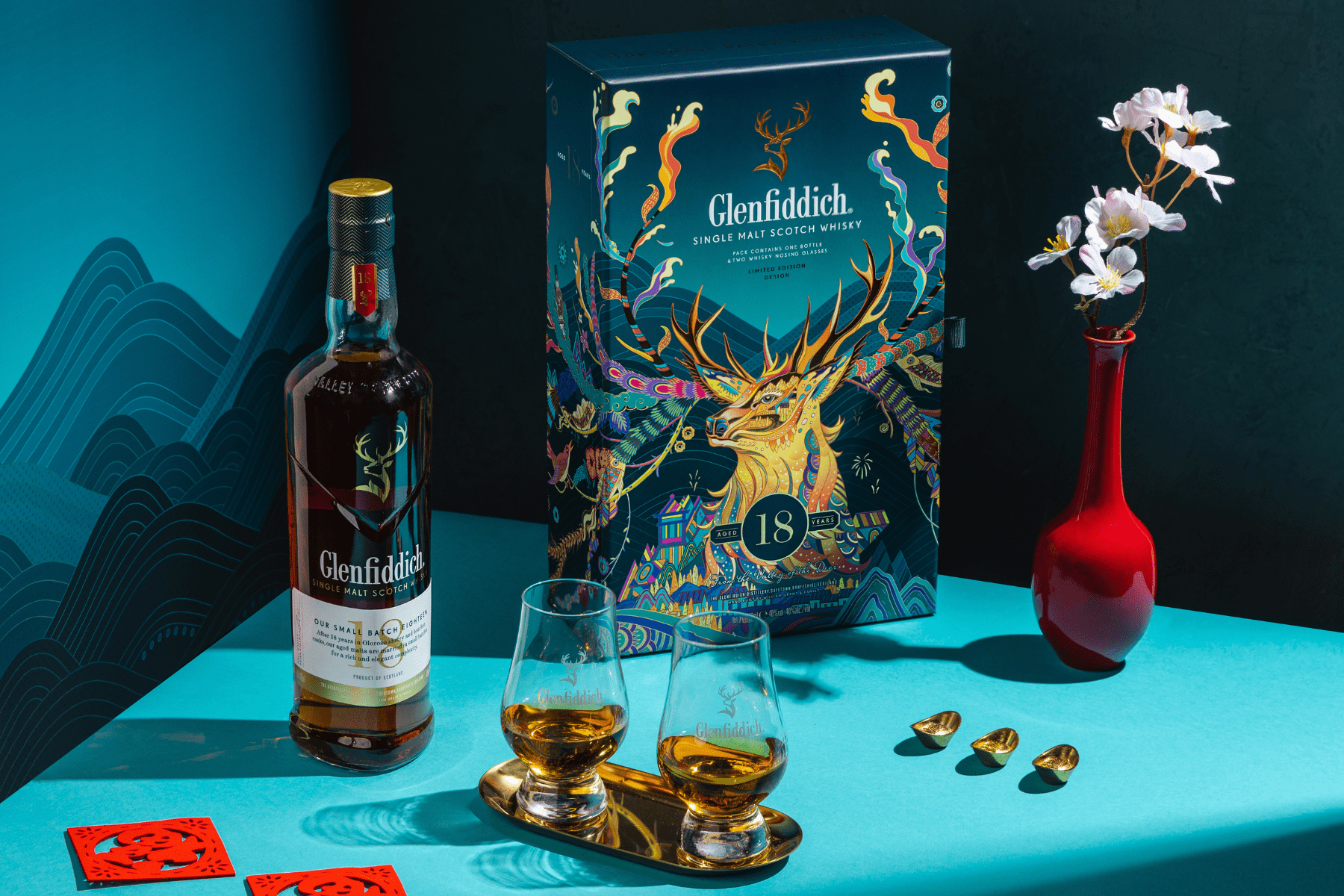 Glenfiddich's iconic stag is a symbol of fortune, success and longevity in Chinese culture. Hence, why it's placed at the forefront, dominating a mythical scene full of colourful textures and patterns that surround its antlers. And with close attention, you'll notice that the textures and patterns actually represent Chinese New Year traditions. Details like playing with fireworks, visiting relatives' homes, blessing the house with a lion dance performance, and tossing yee sang with fish to represent abundance are all depicted in the illustration. 
In the gift pack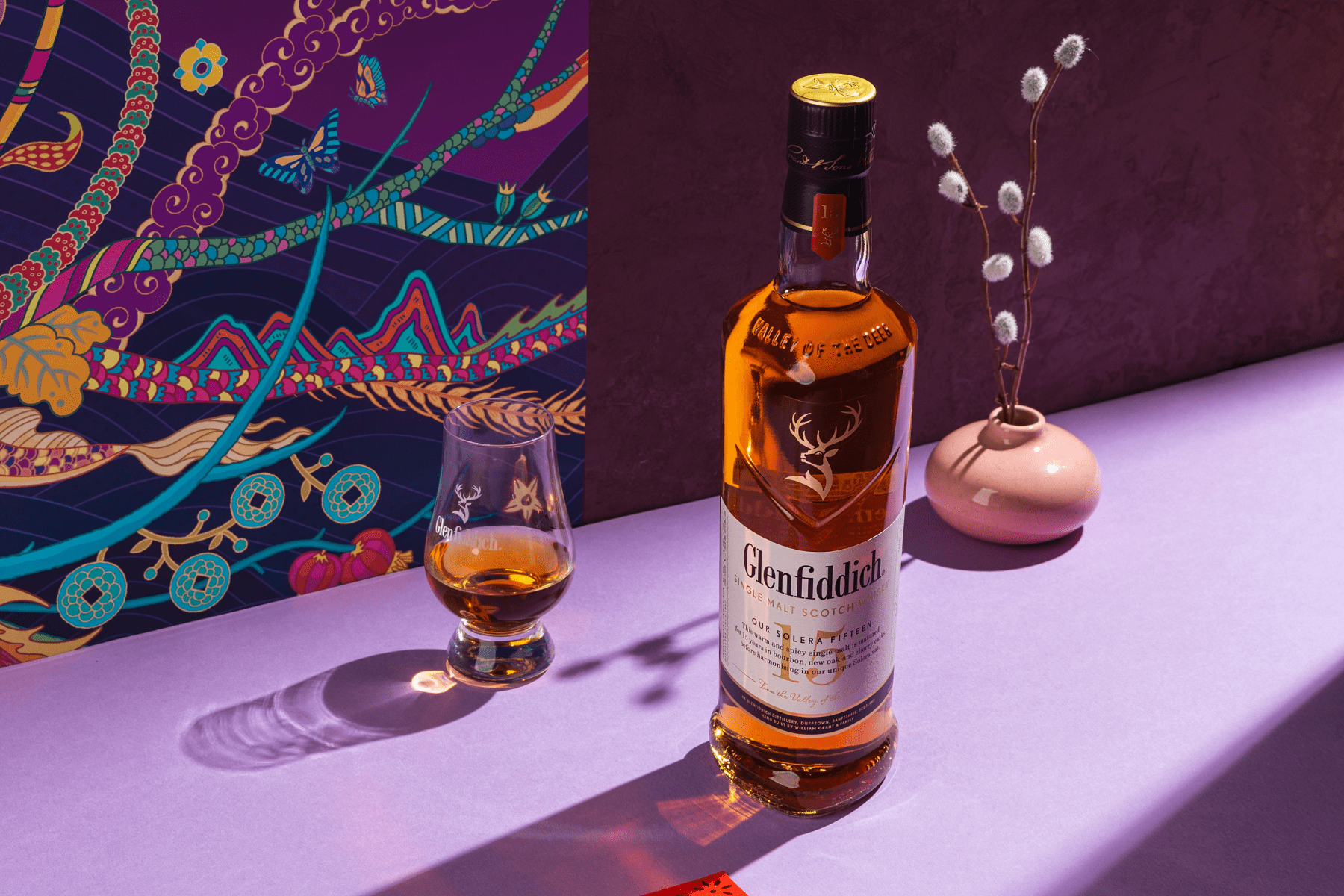 Each gift pack highlights a bottle of Glenfiddich single malt Scotch whisky, like the Reserva Rum Cask 21 Year Old that exudes vanilla and toffee flavour profiles with a hint of spice. Other whisky editions like the 12, 15 and 18 Year Old are also sporting the limited-edition design this year.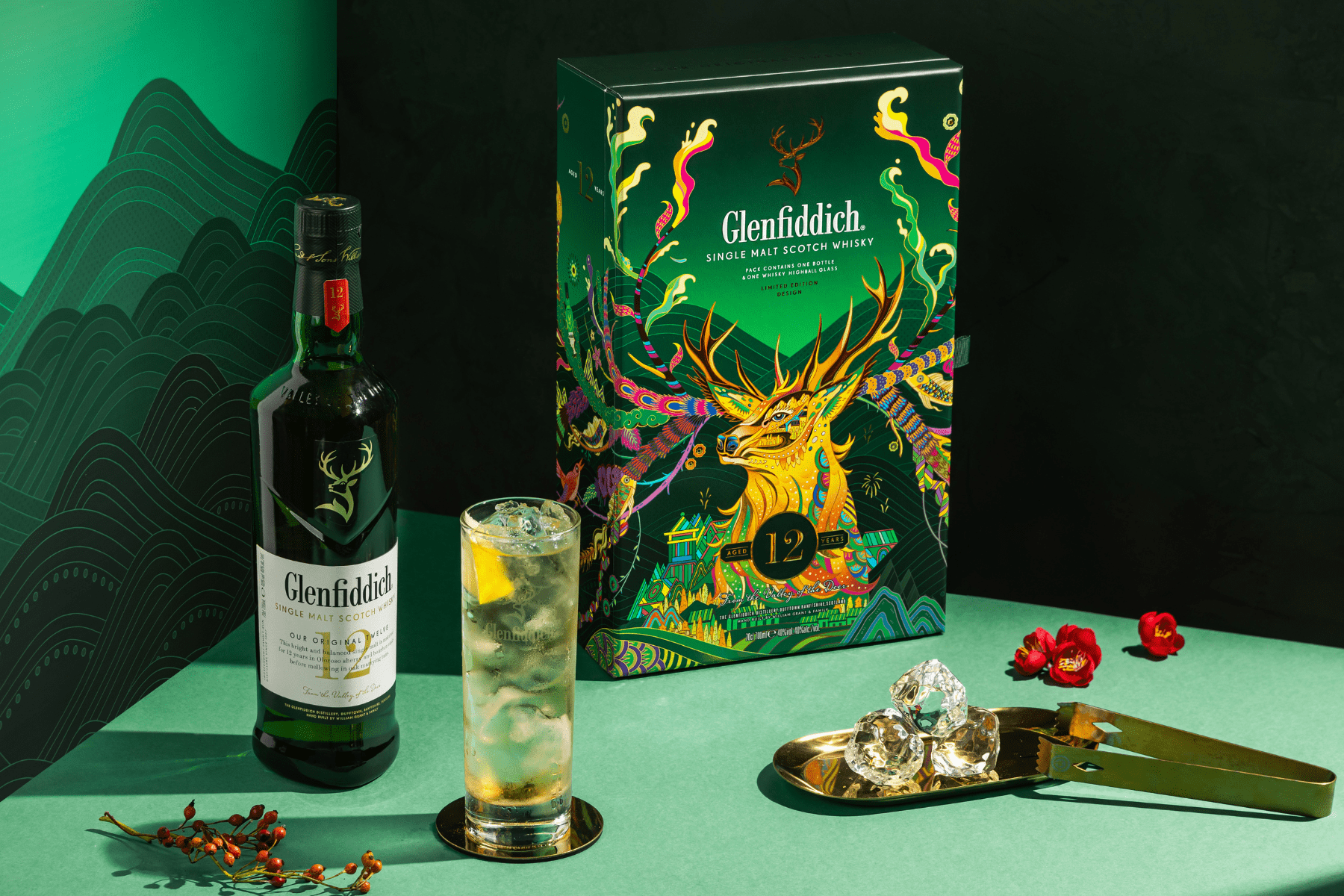 Every variant features a unique colour theme that complements the copper hue of the eaux-de-vie. Alongside the full-sized bottle are complimentary whisky glasses for buyers to enjoy the single malt whisky, preferably neat or on ice. 
An experiential pop-up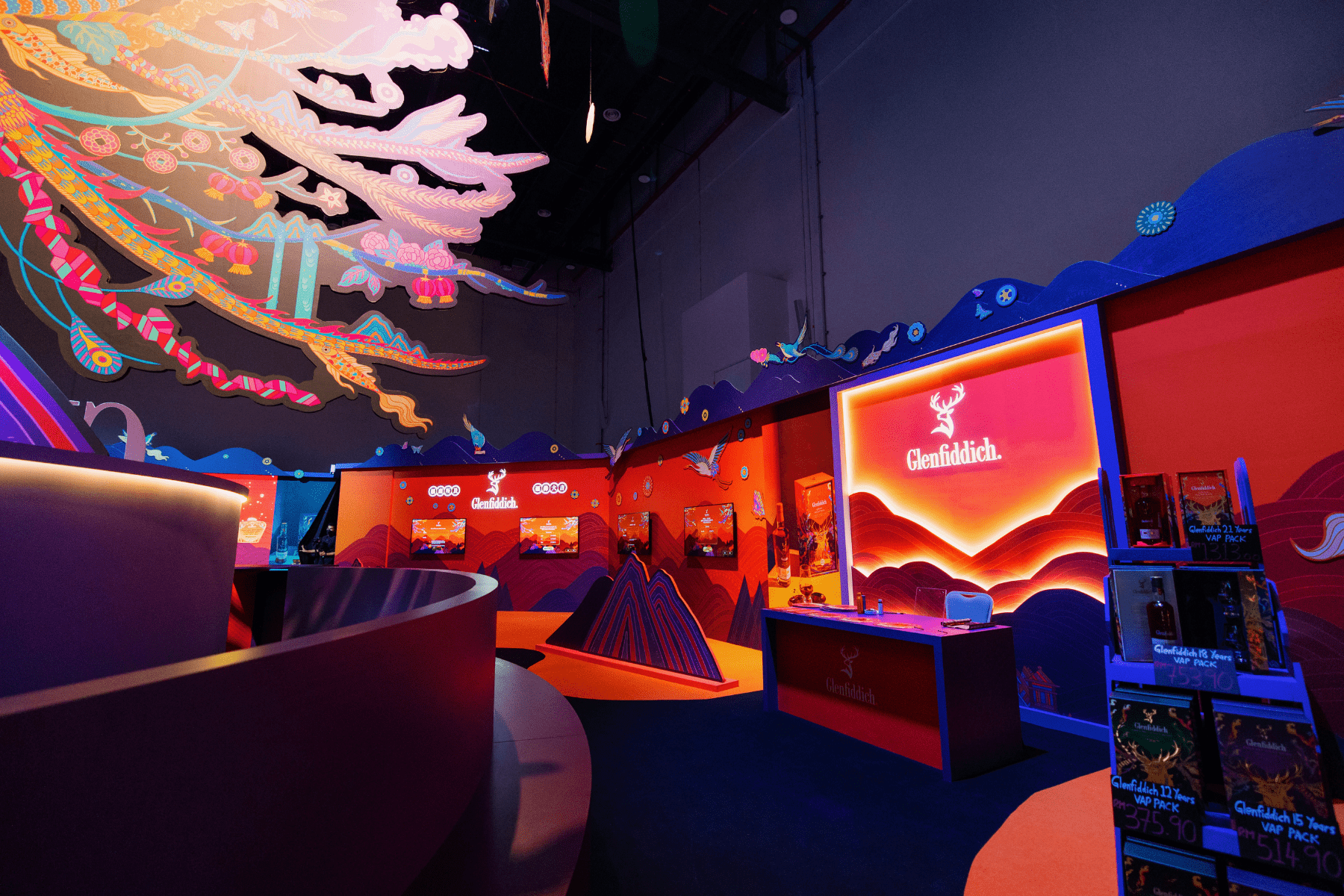 To commemorate the upcoming Chinese New Year and to celebrate the launch of its limited-edition gift packs, Glenfiddich is having a pop-up at Hall 3 of the Pavilion Bukit Jalil Exhibition Centre. From 5 January – 15 January at 4pm-9.30pm on weekdays and 1pm-9.30pm on weekends, the pop-up is open to all.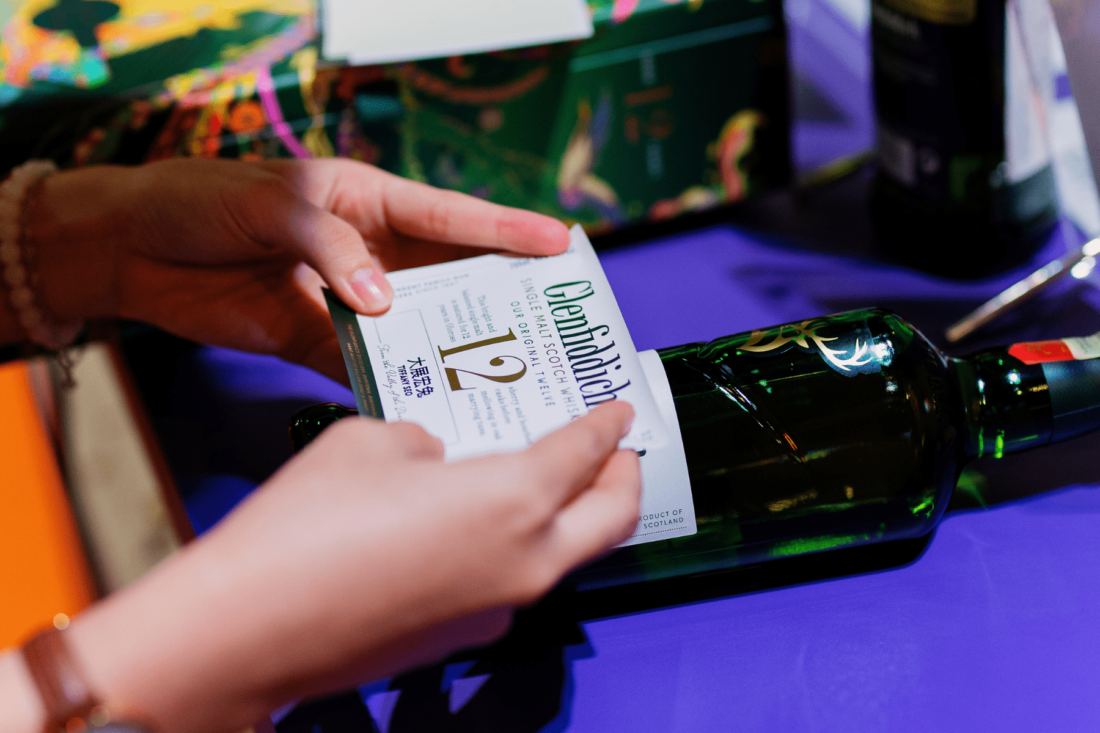 Personalisation station where guests can customise their Glenfiddich bottle label. (Swipe for more)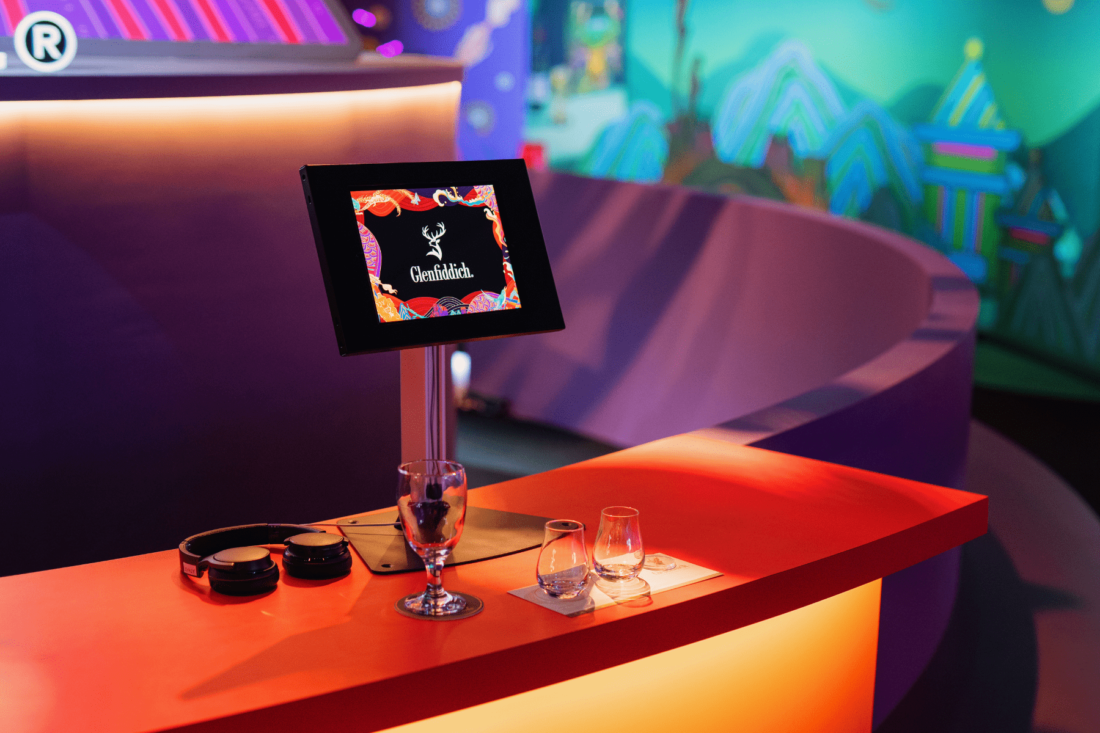 Tasting station where guests can sample the 12 and 15 Year Old.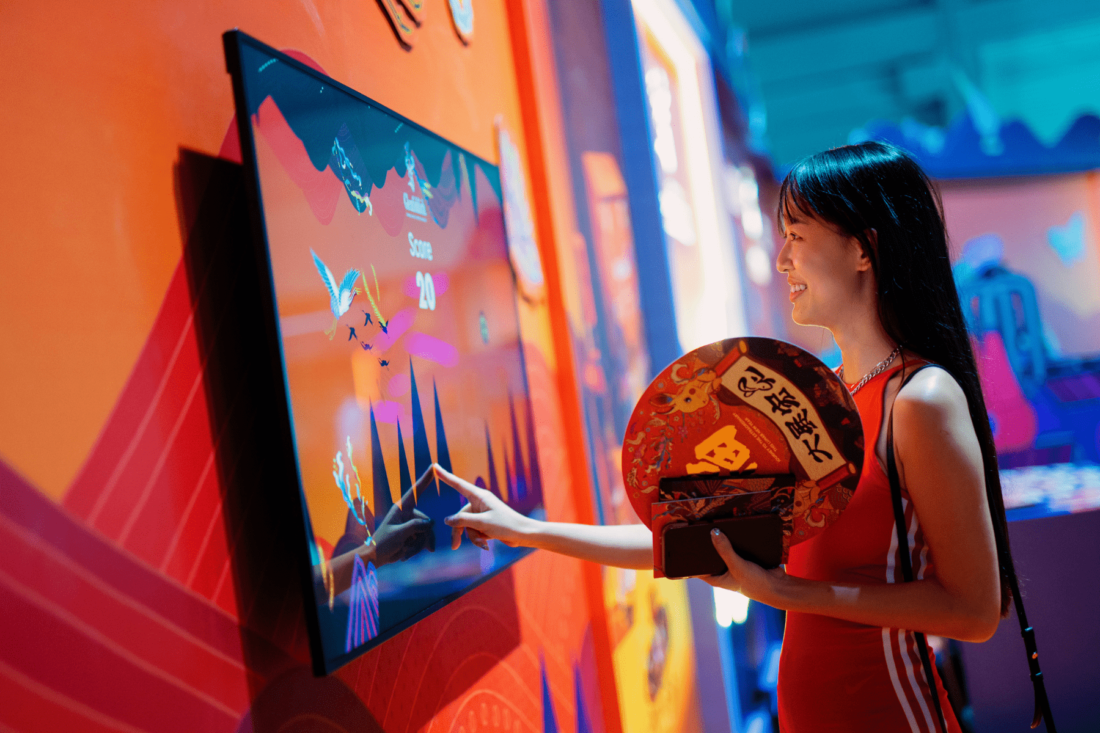 Guests can play interactive games at the pop-up event.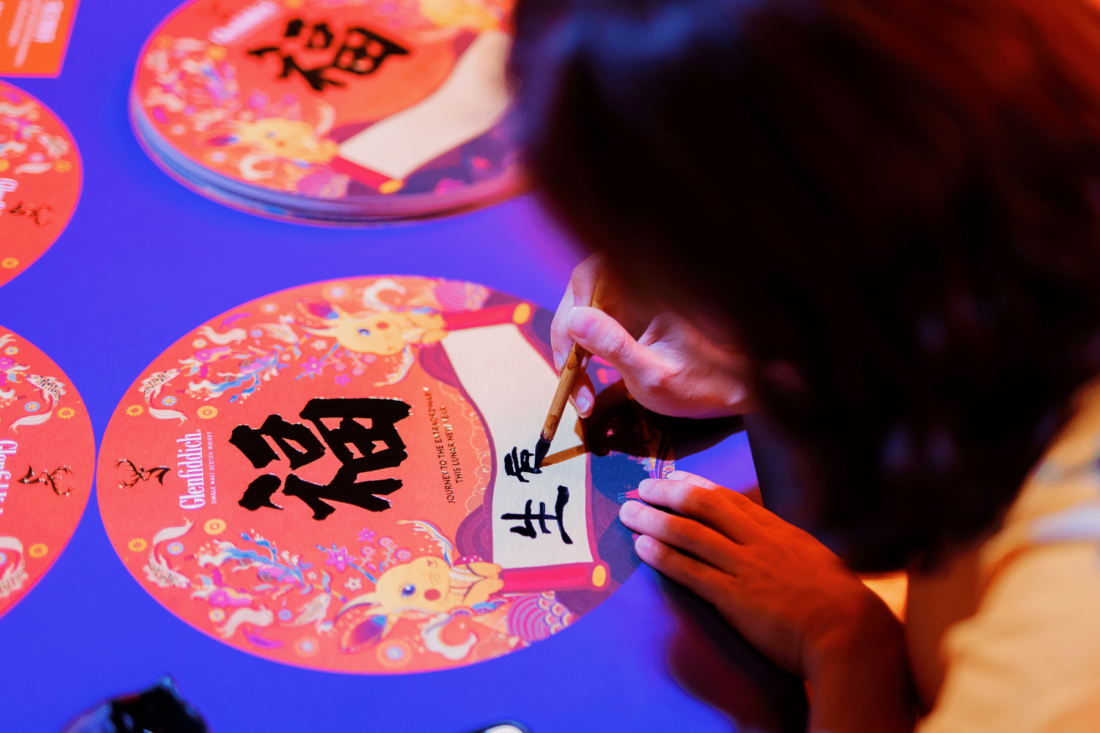 Guests can bring home a personalised calligraphed Chinese New Year door decor.
Apart from browsing through their CNY debuts, there will be interactive games, photo booths and a personalisation station where you can customise a Glenfiddich bottle label for gifts. You'll also get to sample the 12 and 15 Year Old, and bring home a personalised calligraphed Chinese New Year door decor just in time to ring in the Year of the Rabbit.
Photos by Glenfiddich.