Why is the collection such a big deal for the fashion scene in Malaysia? Here are three things to note.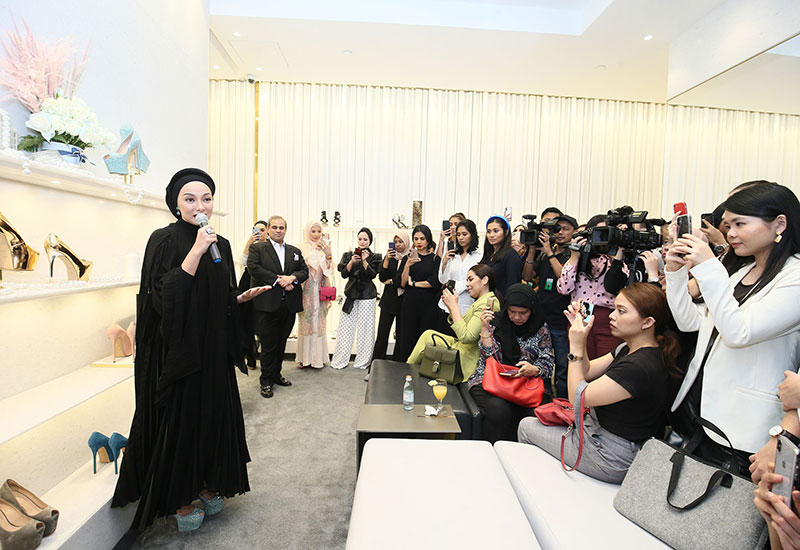 Neelofa giving her speech at the launch event in Pavilion KL last week.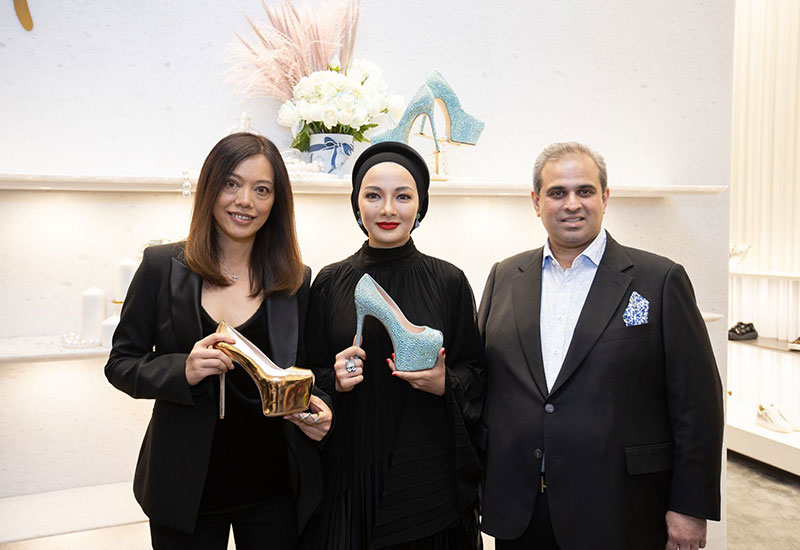 Giuseppe Zanotti Regional Commercial Director Anne Leung, Neelofa and Valiram Executive Director Sharan Valiram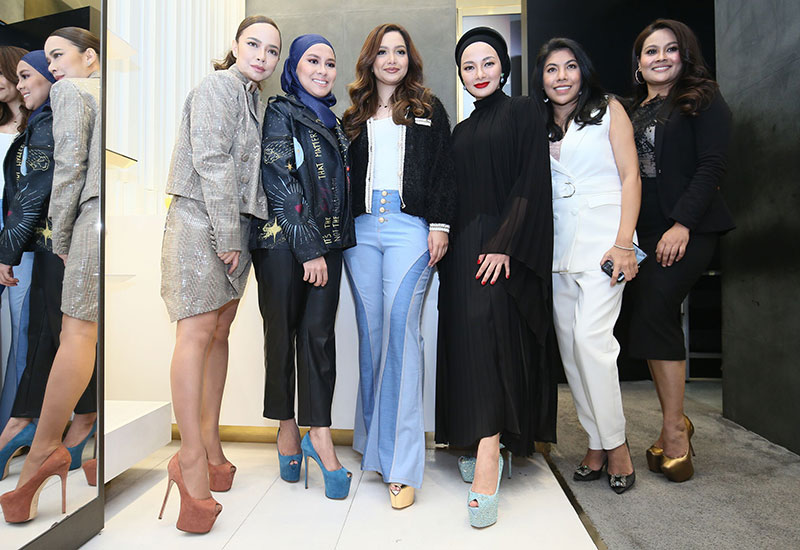 Nora Danish, Jihan Muse, Azira Shahfinaz, Neelofa, Betty Rahmad and Fiza Sabjahan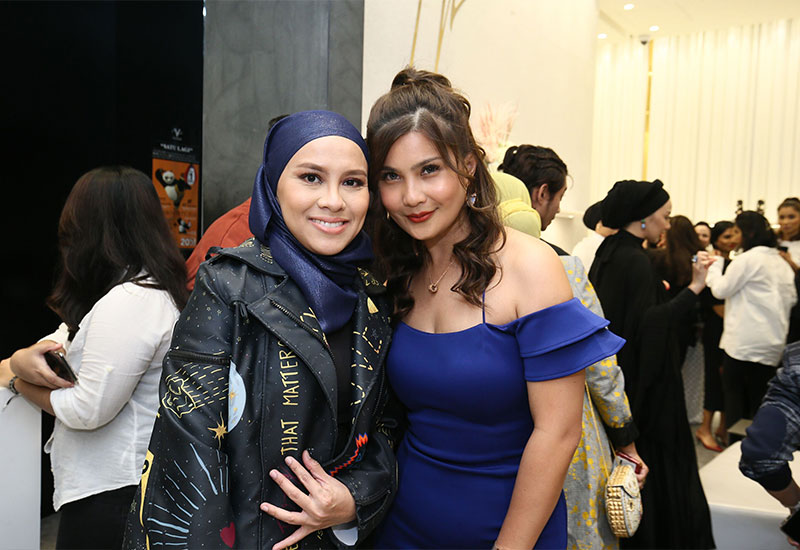 Jihan Muse and Adeline Tsen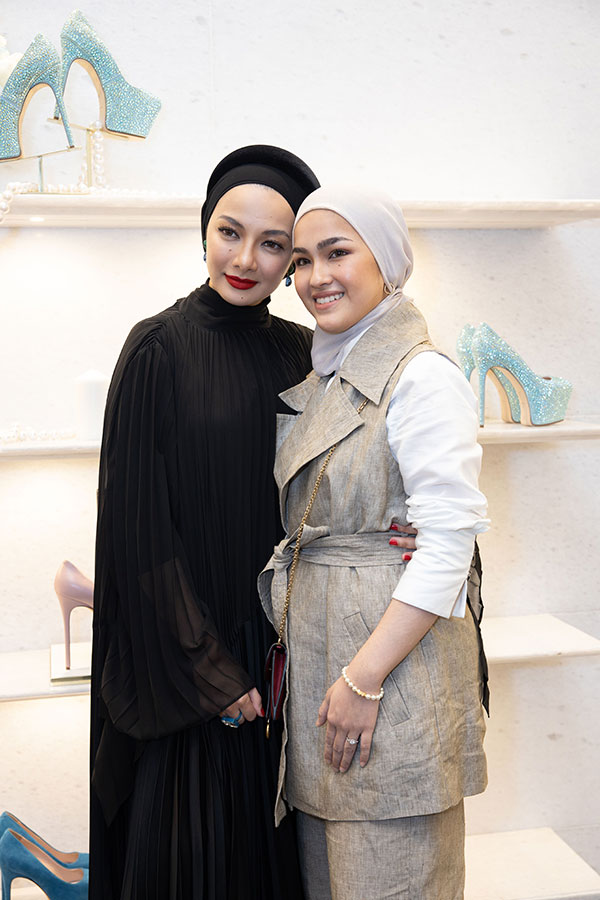 Neelofa and Elfira Loy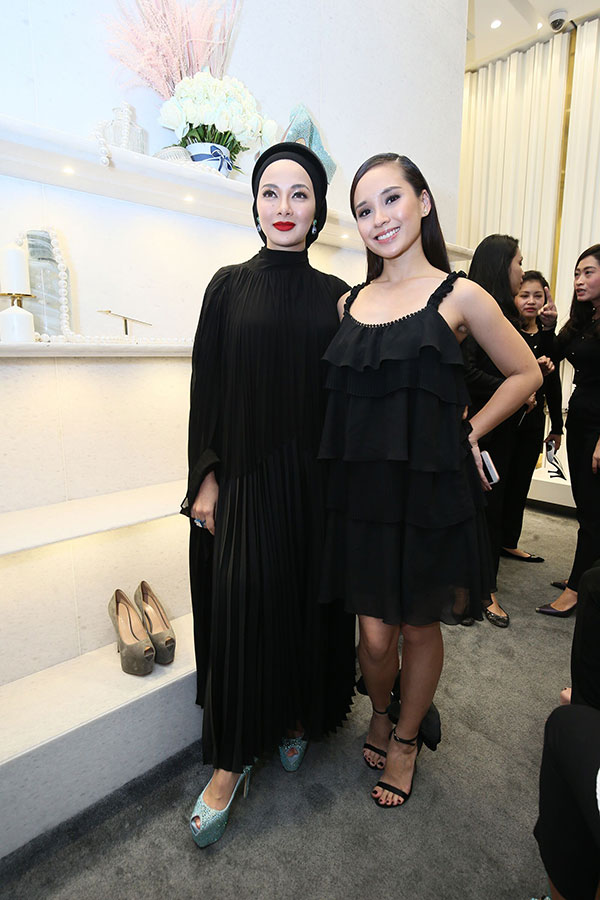 Neelofa and Jasmine Suraya Chin
Datin Alyaa Syuhaila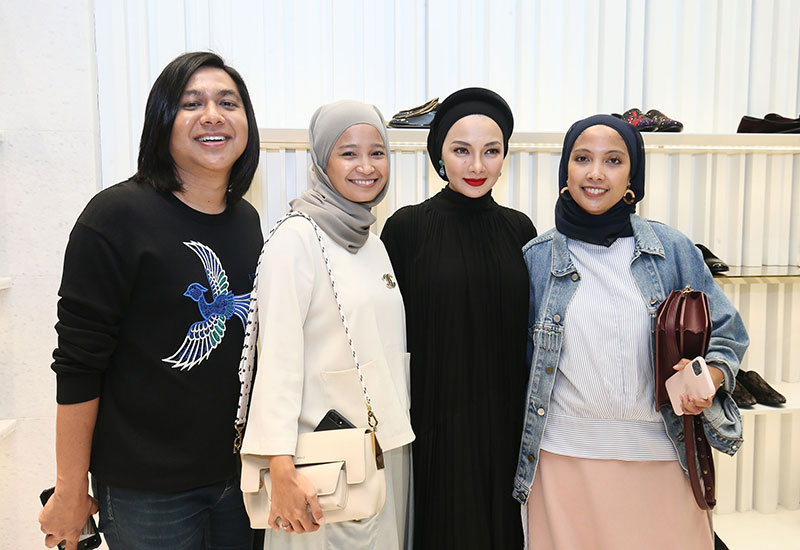 Rosiz Omar, Mira Zulkifli, Neelofa and Nurul Zulkifli
Syaza Khan and Fiza Khan
(swipe left for more photos)
In case you've been missing in action, local celebrity Neelofa has done Malaysia proud (yet again) with an exclusive collection designed by Italian shoe designer Giuseppe Zanotti in homage to her style.
The highly anticipated launch party was hosted by Neelofa and Sharan Valiram, Executive Director of Valiram, at the brand's store in Pavilion Kuala Lumpur last week, attended by distinguished guests including Nora Danish, Elfira Loy and Jasmine Suraya Chin.
Why is the collection such a big deal for the fashion scene in Malaysia? Here are three things to note.
It is Zanotti's first collab with a SEA celebrity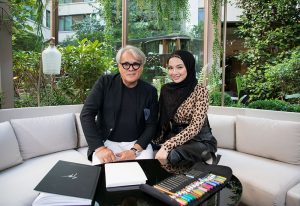 The collection marks the first time the renowned designer is collaborating with a Southeast Asian celebrity on a limited-edition collection inspired by her very own style.
"We are honoured that Mr Zanotti has found it fit to work with a South EastAsian personality. Neelofa embodies grit and grace and her sharp sense of entrepreneurship has put her in the Forbes 30 under 30 in Asia," said Sharan Valiram at the launch.
It is designed less than a year after the duo first met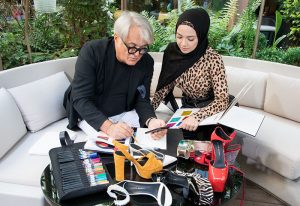 Zanotti and Neelofa first met in February this year at the Giuseppe Zanotti Fall Winter 2019 presentation in Milan. After that encounter, the designer approached her to work on an exclusive creation.
Though taken by surprise, she delightedly accepted the offer and the two met again in June to deliberate over the finer details of the creation in Paris. Last September, they were reunited once more for the brand's Women's Spring Summer 2020 collection in Milan.
It embodies Neelofa's style and personality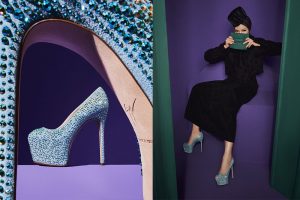 The resulting two designs in the collection are inspired by Neelofa's favourite show from the brand – the Liza pump. The "Dazzling Liza for Neelofa" features light blue suede encrusted with iridescent crystals that exude the multi-talented artiste's feminine confidence.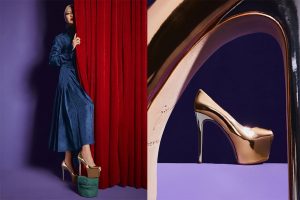 On the other hand, the "Mirror Liza for Neelofa" is made in silver and rose gold metallic leather with a reflective finish that mirrors her sophisticated taste.
"I still can't believe that my first encounter with Mr Zanotti has led to this moment. It still feels surreal to be given the opportunity for this collaboration – to have him redesign the iconic Liza pump with my style and personality incorporated into it. I am indeed on cloud nine now," the fashion icon said at the launch.
The limited-edition designs are now available exclusively at the Pavilion Kuala Lumpur boutique, retailing for RM9,790 and RM3,890 respectively.
Photos: Giuseppe Zanotti