The Ford F-450 Super Duty Limited comes with heated massage seats, panoramic glass roof, and 360° camera.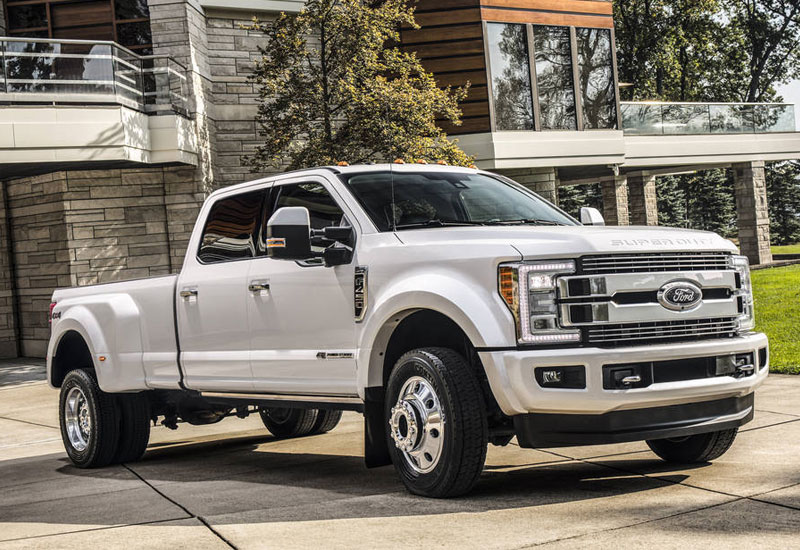 Trucks have come a long way from the days of strictly dusty off-roading. Modern luxe-trucks have price tags that can challenge a Mercedes or Lexus SUV, the Ford F-450 Super Duty Limited being a prime example. This truck will set you back at least $87,100, making it the most expensive in the luxury pickup segment.
Unveiled at the tail end of September, this American truck leader is promising to deliver technology and comfort previously reserved for premium flagship sedans.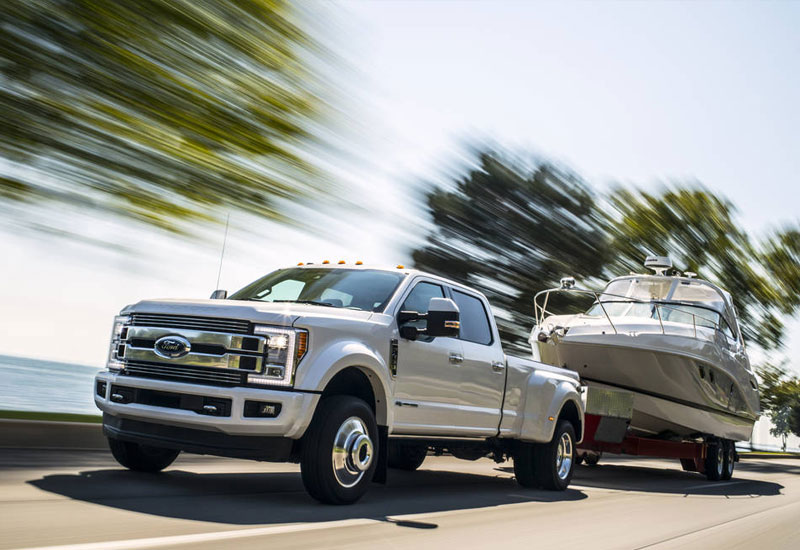 The F-450 is made for those who need high-end heavy-duty trucks and have the hard-earned dollars to match. Ford targets successful ranchers, contractors, RV owners, and captains with this monster, capable of towing more than 30,000 pounds (about the weight of an Air Force F-35 fighter plane).
On the inside, custom touches underscore the premium feel with heated and ventilated leather seats, steering wheel, armrests and instrument panel, with hand-finished ash wood trim. Outside, twin-bar satin grille with chrome accents create that standard Ford rugged menace.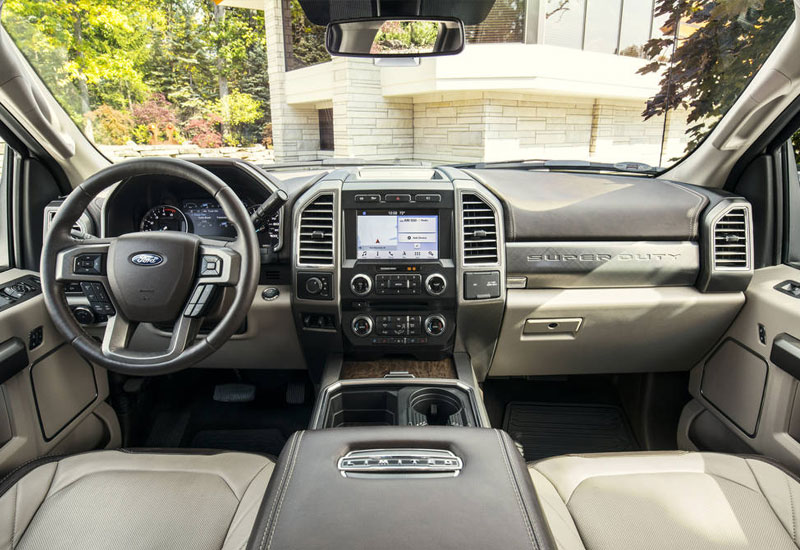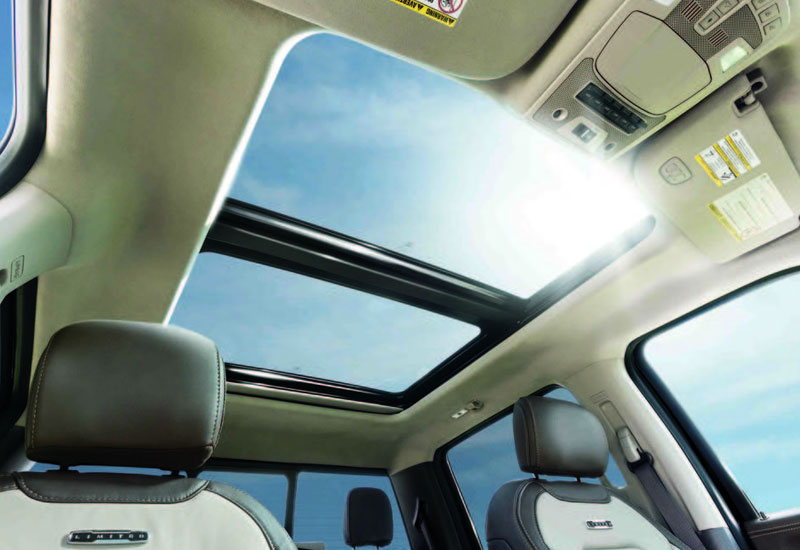 Ford F-450 also features a standard 360-degree camera, adaptive steering and cruise control, and LED headlights, but the msot exciting fixture has to be the retractable panoramic sunroof. Customers can also opt for next-level massaging seats, among other luxury extras, that can drive the price up to $94,455.
Todd Eckert, Ford truck group marketing manager, said that this range's base model still meets the needs of buyers who want an everyday work truck, but those demanding more comfort, safety tech, and all-around luxury would also find their heart's desire in the F-450.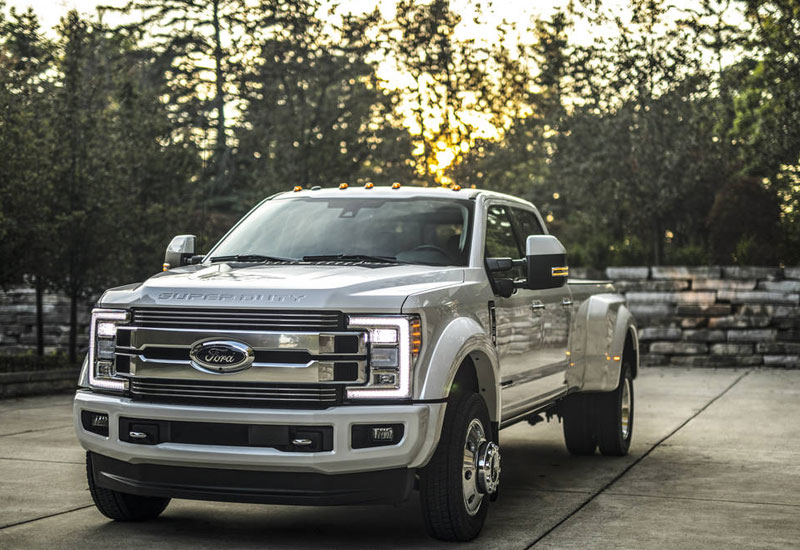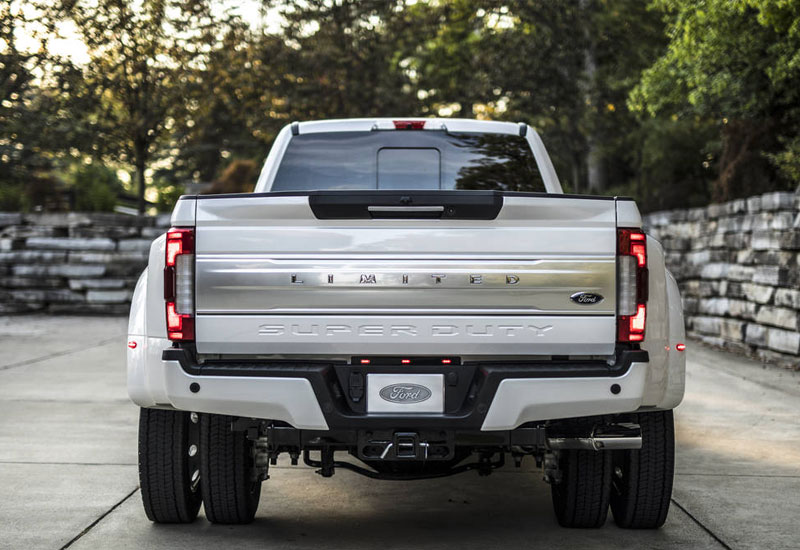 The Super Duty Limited series is Ford's answer to these American truck buyers, who have displayed a growing appetite for pickups matching the starting price of luxury SUVs. The Super Duty Limited Crew Cab will roll out this winter, equipped with 6.7-litre Power Stroke diesel V8 across single- or dual-rear-wheel configurations.
The smaller F-250 Super Duty Limited 4×4 starts at $80,835, while mid-range F-350 goes for $82,100. Explore the Ford Super Duty series here.
Images courtesy of Ford.