There are few things as universally fundamental to humans as food and love. It is no surprise, then, that history is replete with traditions, folklore and beliefs that instinctively link the two together. Look through the vast number of civilisations and cultures beginning from antiquity and spanning millennia, and you'll find countless foods and dishes symbolic of romance, desire, marriage, fertility and sexual vitality.
From modern Valentine's Day staples like chocolates and strawberries, to affection-imbued ancient eats like honey and almonds, read on to learn more about foods most commonly associated with love.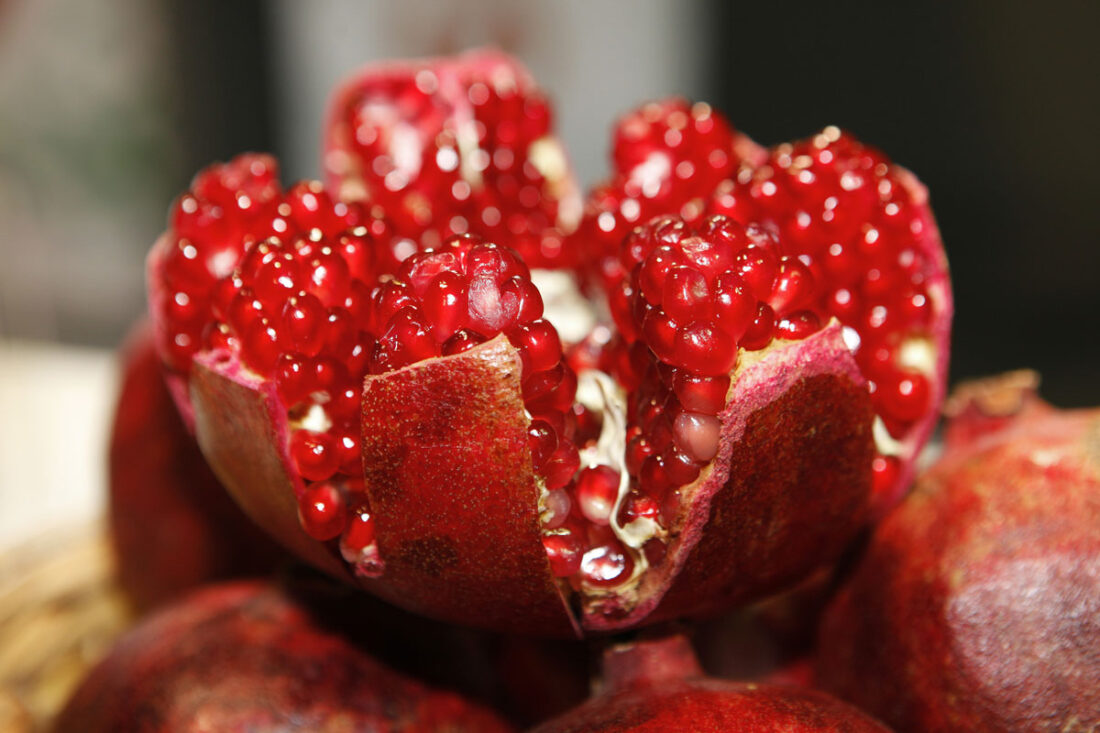 Round, brightly hued and filled with glistening gem-like seeds, the pomegranate has often been treated as a symbol of marriage, femininity, and fertility in a diverse number of cultures. Roman brides would wear pomegranate wreaths at their wedding, while in China, the fruits are given as wedding gifts to represent 'a hundred sons'. In Turkey and Greece, the bride tosses the fruit to the ground, and the number of seeds that fall out would indicate how many children will come out of the union.
This pebbly green fruit was once considered so unbearably sexy that Spanish priests banned their parishioners from consuming them on holy days. The Aztecs named the avocado tree 'ahucatl', which means testicles, because of its resemblance to the fruit's shape. They believed that the avocado had aphrodisiac qualities that would increase the male libido, so virgins had to be kept out of the area when the fruits were harvested. Turns out, the priests and the Aztecs weren't too far off, as we now know avocados are high in phytonutrients, vitamin B6 and minerals that can help boost the sex drive.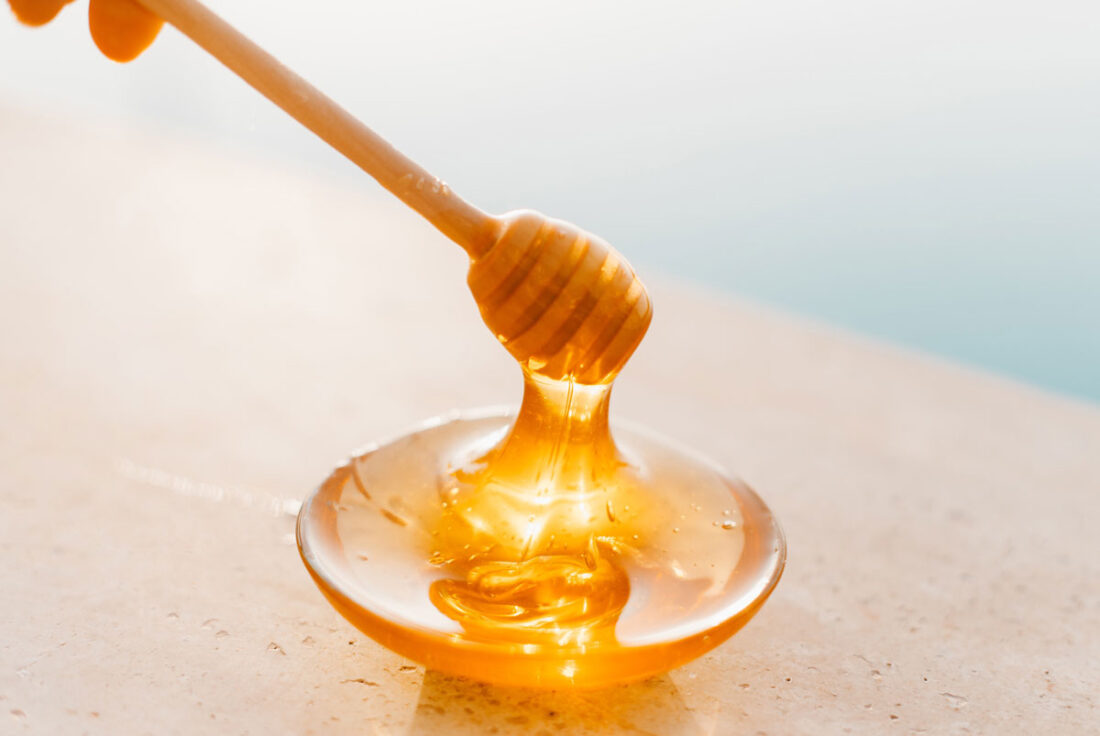 Not only has honey been used as a go-to treatment for wounds and diseases in Ancient Greece, Egypt, and China, the sweet golden liquid was also seen as a cure for the ailments of the heart. The father of Western medicine, Hippocrates, was said to have prescribed honey and milk to promote sexual vigour. In some cultures, honey is known as a symbol for fertility, union and happiness. Lending further romantic connotations to the bee by-product, the term 'honeymoon' reportedly stems from an ancient custom where newlywed couples would celebrate their new nuptials by drinking mead, a fermented honey water, for one full moon.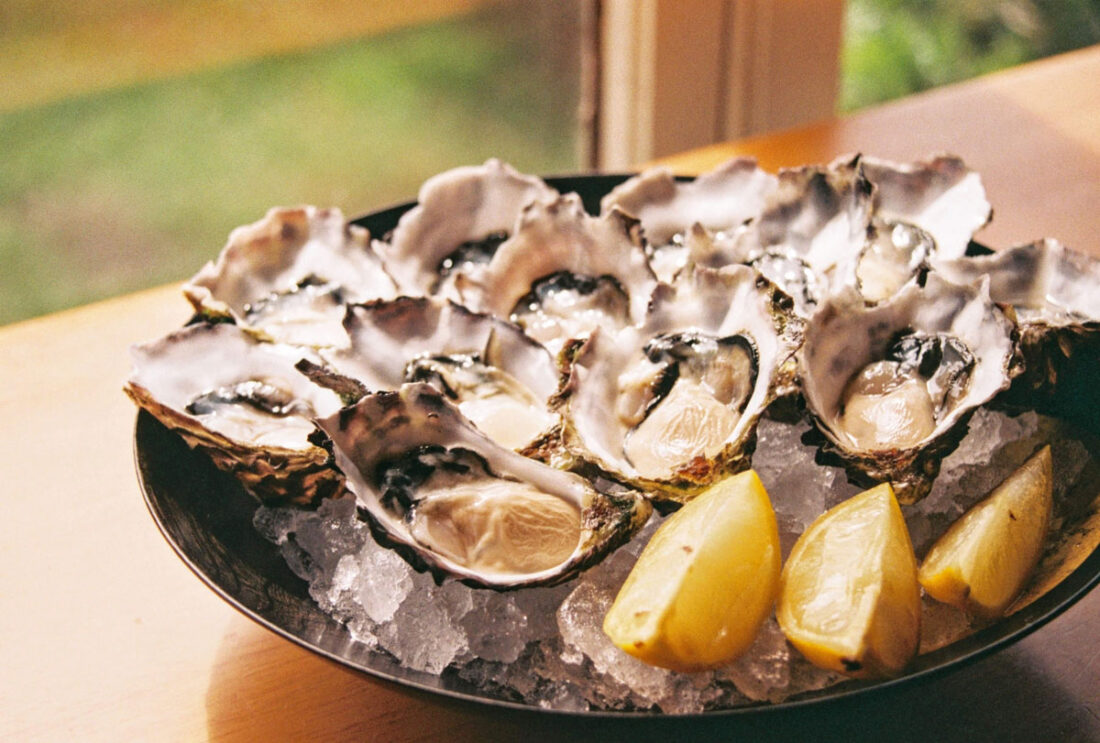 Likely the first food to come to mind when you think of aphrodisiacs, these slippery molluscs may actually have scientific backing to justify their sensual hype. Raw oysters contain high amounts of zinc, which increases sperm and testosterone production for an increased libido. The link between oysters and love might have come from Greek mythology's Aphrodite, the goddess of love, who is known to have emerged from the sea on an oyster shell. It is said that Casanova would eat fifty oysters a day to sustain his vigorous activities, every once in a while even employing the oyster as a seduction tool with his lovers.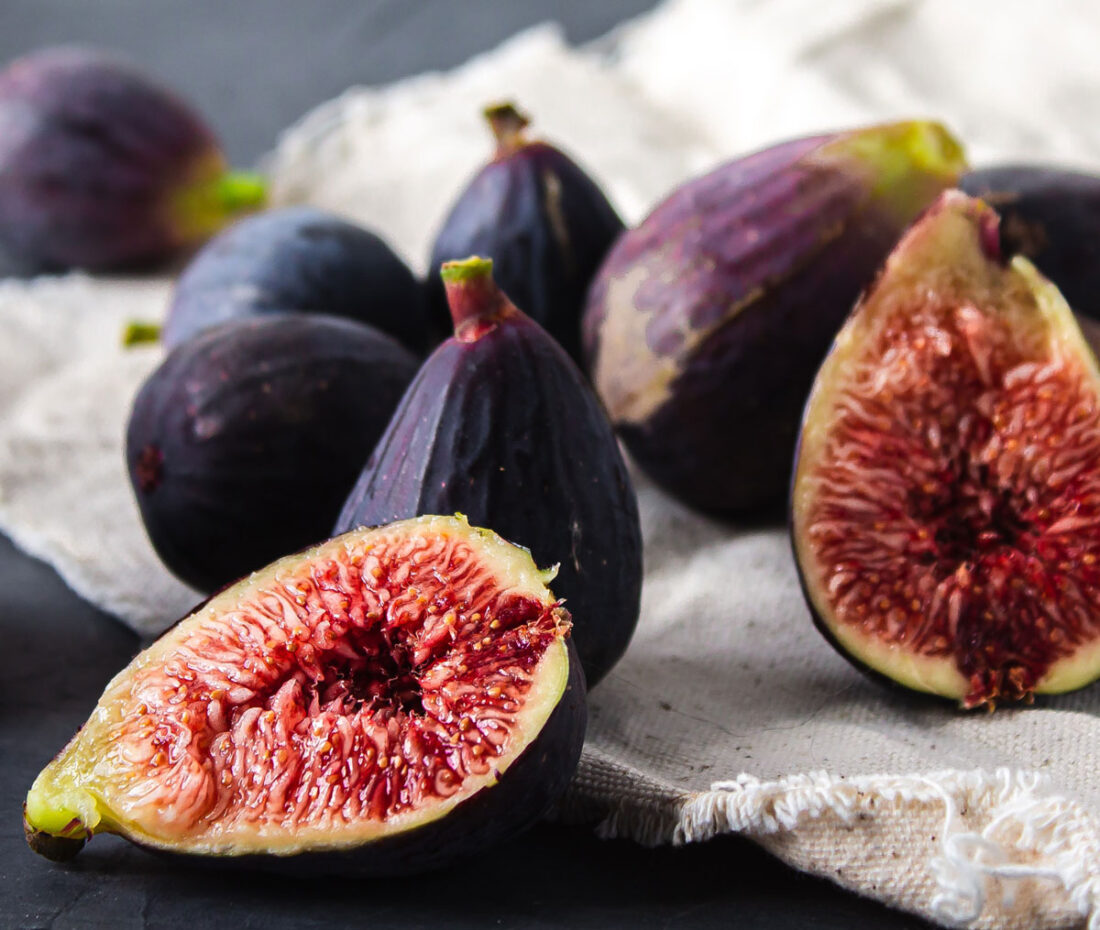 Noted for their sexually suggestive shape and appearance, figs have been used as a symbol for female reproductive organs in many cultures. As one of the oldest cultivated fruits in history, they are featured in the story of the first couple, Adam and Eve, when fig leaves were used by them to cover their modesty. Believed to be Cleopatra's favourite fruit, these polyphenol and antioxidant-packed snacks were also the instrument of her demise as the snake that fatally bit her was brought to her in a basket of her beloved figs.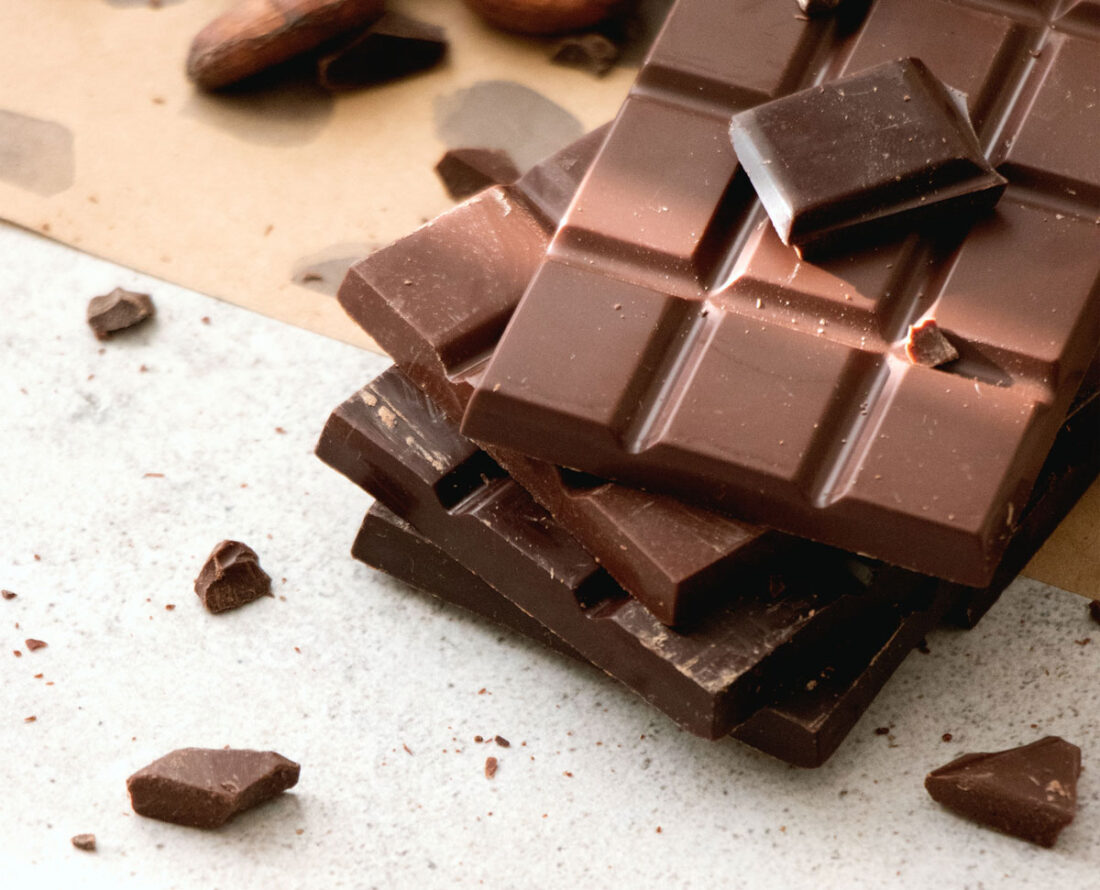 The undisputed chief of Valentine's Day foods, chocolate's role in the romance department dates back to the Aztecs and the Mayans in 600 A.D., who discovered cacao bean pods and were so enamoured with them that they named it 'the food of the gods'. The famed Aztec emperor Montezuma is said to have consumed fifty cups of chocolate per day to keep his stamina up for his many wives. Casanova himself wrote in his memoirs that he would take cups of chocolate to fuel his many sexcapades. What gives chocolate its uniquely seductive qualities, aside from its undeniable deliciousness? The component of phenethylamine is the chemical that the brain produces when you fall in love, while tryptophan is linked to the release of the feel-good neurotransmitter, serotonin.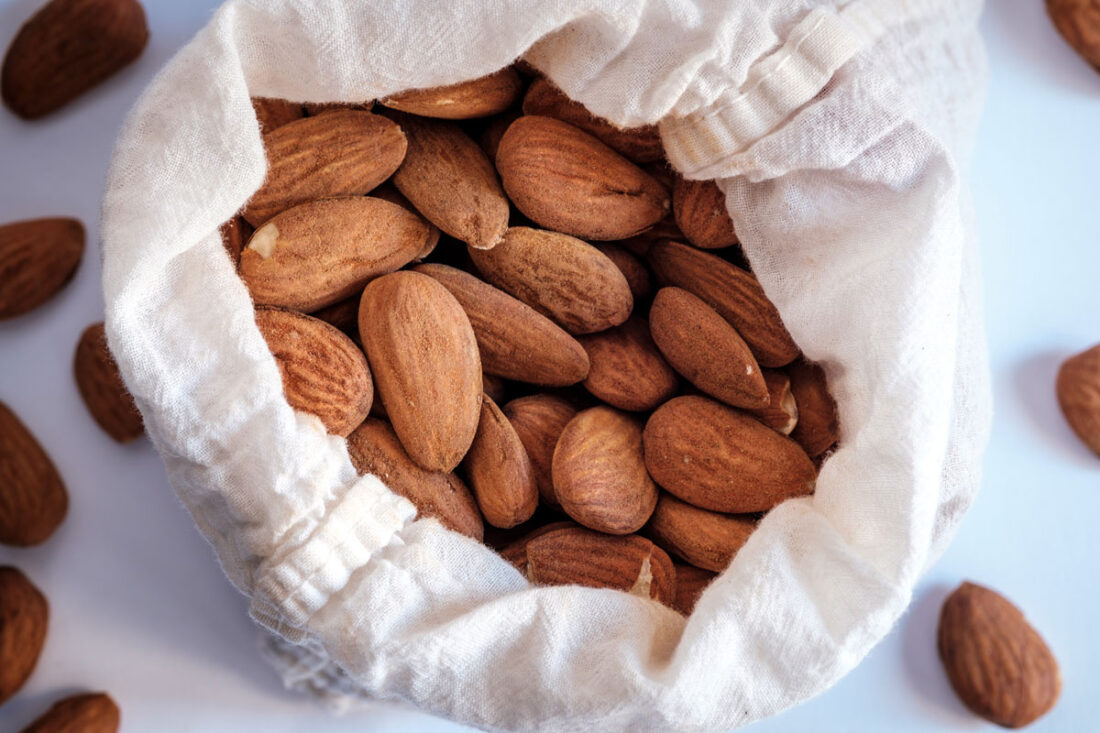 Since ancient times, almonds have been associated with wedding ceremonies as a symbol of fertility and prosperity. In Ancient Rome, it was customary for wedding guests to throw them at the bride and groom, a tradition which has today evolved into handing out boxes of candied almonds as wedding favours. Guests attending an Italian wedding will take home a gift of five sugar-coated almonds, each representing a wish for the bride and groom: health, wealth, happiness, fertility, and longevity. Further up north, the Swedes have a Christmas tradition of hiding an almond in a rice porridge dish called Risgrynsgröt, and the person who finds the hidden nut in their porridge is expected to be married by next Christmas.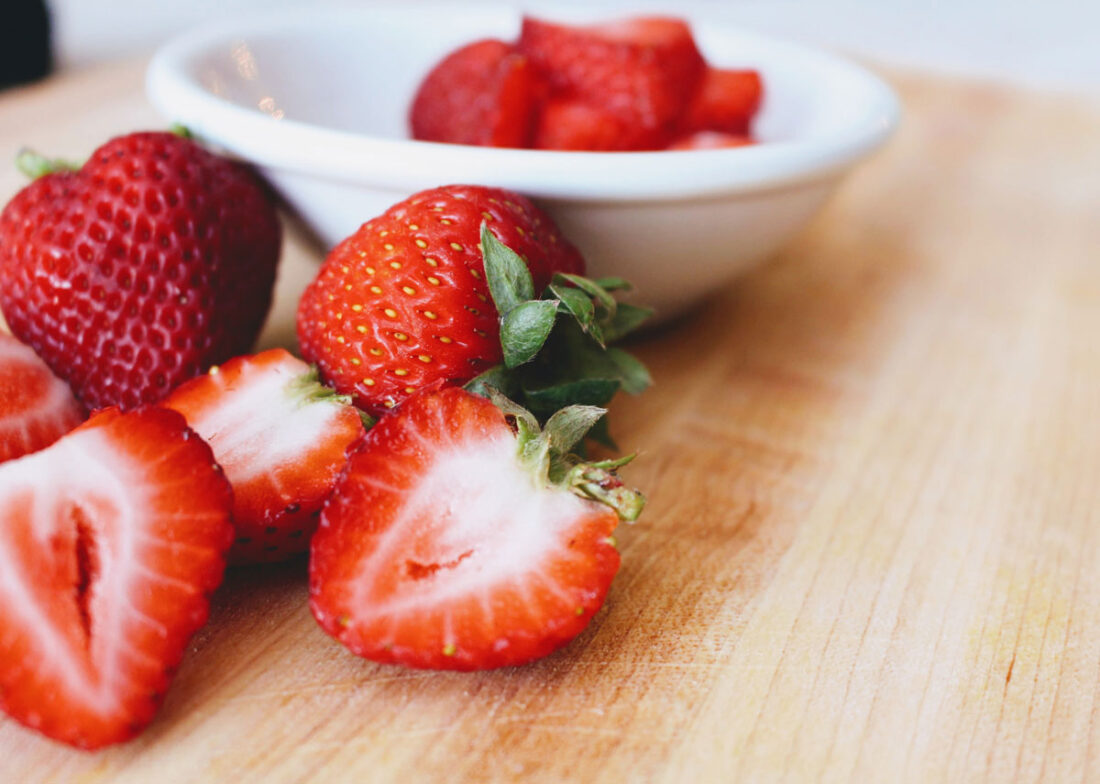 A perennial Valentine's Day favourite, strawberries have long been connected to the idea of romance and love thanks to its amorous crimson shade, heart-like shape and sweetness. In the Middle Ages, the fruits were served at important functions as a symbol of peace and prosperity, while their beauty inspired medieval stonemasons to carve strawberry motifs on altars and pillars in churches. 
Across the Atlantic, a Cherokee legend tells the story of a marital quarrel between the first man and first woman. Harsh words were exchanged and the woman stormed off in anger, so quickly that her husband could not catch up to her and apologise. Intervening to help smooth things over, the Creator dropped various berries along her path, but it was only the sight of some strawberries that stopped her in her tracks. As she started to pick a basket, the strawberries melted away her anger and the relationship was mended by the time her husband reached her.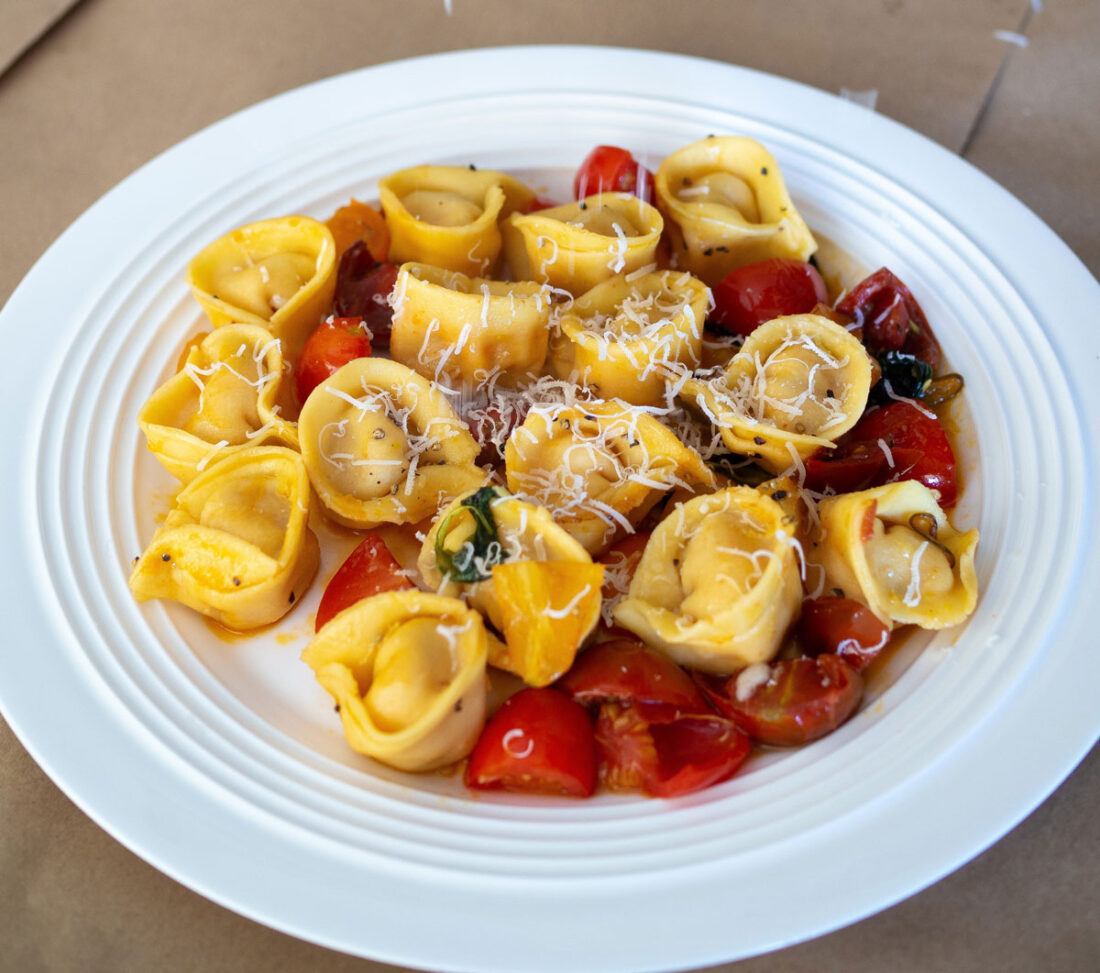 A beloved Italian pasta, tortellini is a curved, dumpling-like creation often stuffed with Parmigiano Reggiano cheese, egg and nutmeg. Legends of its origins relate to Venus, the Roman goddess of love, who visited a town and spent the night in the local tavern inn. Hoping to catch a glimpse of her beauty, the tavern owner peeked through the keyhole of her door, but was only able to see her belly button. Nevertheless, the sight was enough to render the tavern owner utterly spellbound, and he immediately went down to the kitchen to craft the tortellini pasta, inspired by the shape of Venus' navel.