Food stylist David Ma's #FoodFilms imagines a world where Anderson, Bay, Tarantino, and Cuaron put their touch on recipe tutorials.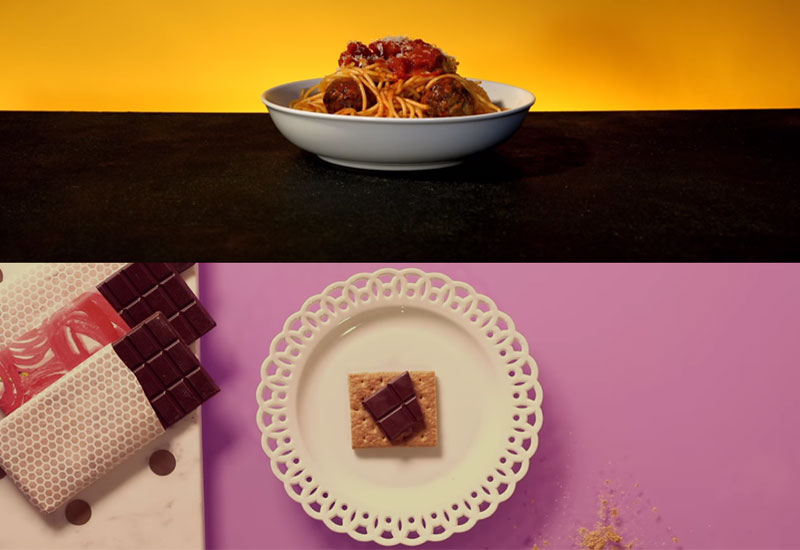 We know food videos had the dual ability to either inspire or frustrate, but we never thought they could be this entertaining.
Now, what if these videos were directed in the style of prominent visual artists of our time? That's just what food stylist David Ma draws inspiration from for his whacky/artsy project #FilmFoods. So far, he has released four episodes featuring simple recipes in the most recognisable methods of Wes Anderson, Michael Bay, Quentin Tarantino, and Alfonso Cuaron.
Shooting food doesn't [always] have to be overly serious and dramatic, it can be irreverent, action-packed, colourful, and even a little silly. – David Ma, food stylist
S'mores by Wes Anderson
Bright, colourful, and sugary-sweet bite-sized sequences. We almost hear the Wilson brothers.
Spaghetti and meatballs by Quentin Tarantino
You bet it's going to get messy when Tarantino gets his hands in the pie – or in this case, pasta.
Pancakes by Alfonso Cuaron
Truth be told, we always had a feeling pancakes were otherworldly.
Waffles by Michael Bay
Non-stop action and drawn-out explosions, the Bay way.
See more of David Ma's work here.