This week, we are giving away a bottle of Martell XO, Maison Martell's signature interpretation of the prestigious Grande Champagne terroir.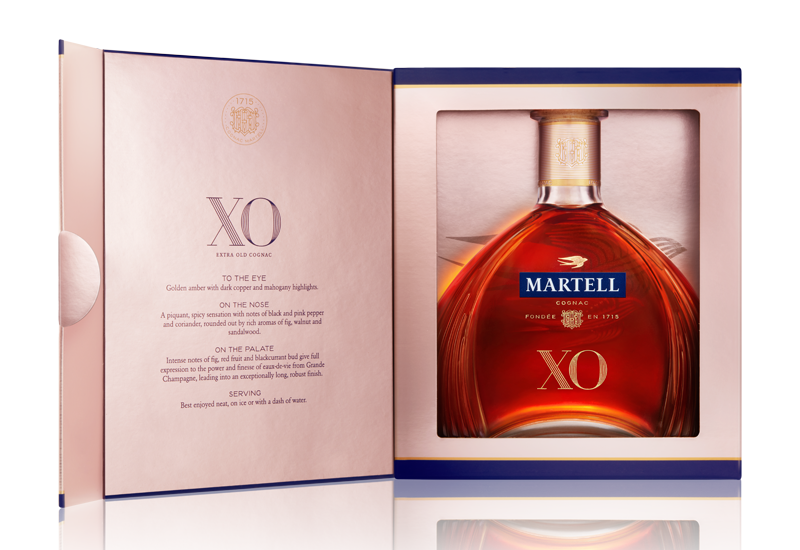 The countdown to Christmas day continues as we await the most wonderful time of the year. In celebration of the season of giving, FirstClasse is continuing its special Christmas giveaway of carefully selected gifts for each week of December.
This week, we are giving away a bottle of Martell XO, Maison Martell's signature interpretation of the prestigious Grande Champagne terroir.
With its bold, contemporary design and uniquely intense, powerful taste, Martell XO is an expression of the audacity of Maison Martell, which through its 300-year- history, has continually challenged conventions to set new standards. This cognac speaks to cognac lovers whose own drive and daring have set them on the path to success.
Martell XO's is easily recognisable by its powerful and intense eaux-de-vie, crafted by the House's specific double distillation method of exclusively clear wines and ageing in barrels of fine-grained oak. There forceful character is balanced by the elegance of eaux-de-vie from the rare Bordeaux cru, with which Maison Martell is historically associated.
The result is a spirit of exceptional power and finesse. On the nose, it is piquant, spicy and sensational with notes of black and pink pepper and coriander, rounded off with rich aromas of fig, walnut and sandalwood. On the palate, intense notes of fig, red fruit and blackcurrant bud lead into an exceptionally long, robust finish.
This Autumn, Maison Martell also presented a new look for the Martell XO, unveiling a striking new design that further enhances the prestige of this outstanding cognac. The emblematic bottle has long been identified by its distinctive arch-shaped base, so famous that in some countries, it is referred to simply as "the arch". Now, it is updated with cleaner, more dynamic lines, refined by brushed gold trim representing the energy and elegance of Martell XO.
At a glance, it is a statement of success and savour-vivre, a beautiful bottle holding an equally charismatic cognac which – like the arch of its bottle – creates connections, celebrate achievements and define moments.
Learn more about the new Martell XO at the official website here.
---
We are giving one (1) lucky reader the chance to win this new iteration of Maison Martell's house emblem, the Martell XO.
To be in the running to win, just follow these simple steps:
Like FirstClasse Malaysia on Facebook.
Follow us on Instagram @firstclassemalaysia.
Follow Martell on Instagram @martellofficial
Share this post on Facebook (make sure you set your visibility to Public).
Answer the questions below:
[This giveaway has ended]
This giveaway will end on Sunday, December 22nd, 2019. The winner will be announced on our Facebook page and Instagram story on Monday, December 23rd, 2019.
Terms & Conditions:
– This giveaway is open to readers residing in Malaysia except employees of FirstClasse Malaysia and their family members.
– By submitting an entry in this giveaway, you are giving your consent to FirstClasse Malaysia to collect and process your personal data.
– Submissions close at 11.59pm on Sunday, December 22nd, 2019.
– The winner of this giveaway will be selected at random.
– Please leave us with a working email at which we can reach you. The prize will go to the next participant should the selected winner fail to respond within 48 hours.
– FirstClasse Malaysia reserves the right to change the rules & regulation without prior notice.