Diagnosed with Hodgkin's Lymphoma two months after giving birth, Malisse Tan was simultaneously thrown into two unknown realms – left to navigate with her head and heart.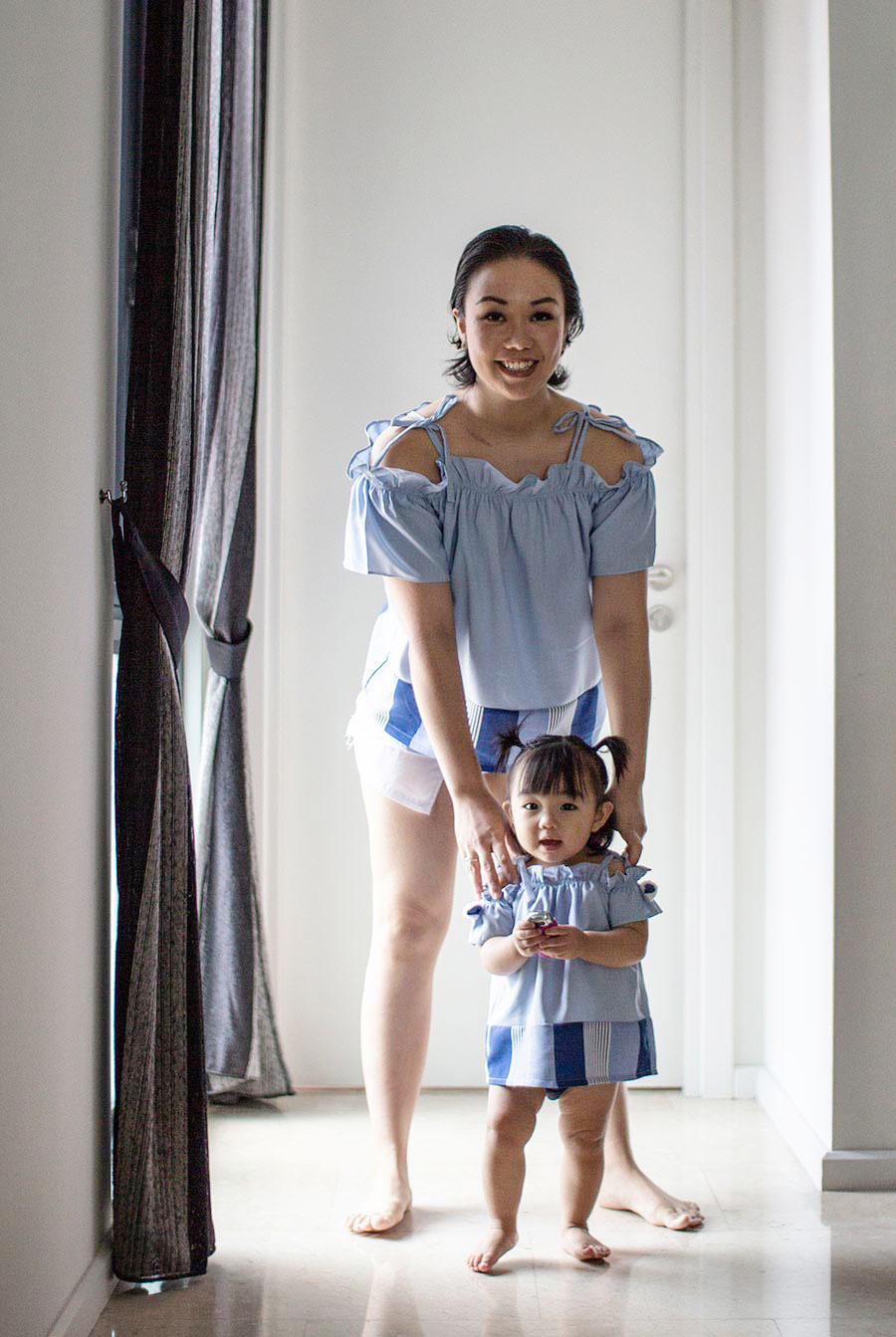 Becoming a mother is a roller-coaster – of emotions, hormones, and experiences. What most mothers will agree on, though, is that it is ultimately, positively life-changing.
For Malisse Tan, the bliss of motherhood took a sharp turn in all of two months. Along with the hormonal changes appeared a lump on the right side of her neck; that was how the new mother found out she had Stage 2 Hodgkin's Lymphoma.
"Having a baby feels like the best thing in life, and two months later, it was like a death-knocking-at-my-door type of thing," she tells of dealing with the two extremes. "Mum guilt naturally kicked in, lying in bed recovering after chemo when the baby was just four months old."
As Malisse tells us her story, her one-year-old Aleya Carina bounces around, all wide-eyed and curious. Although she knows little of it, she's a testament to her mother's unique journey into parenthood – one wrought with doubt and exhaustion, all natural by-products of both motherhood and a cancer diagnosis.
Choosing to seize control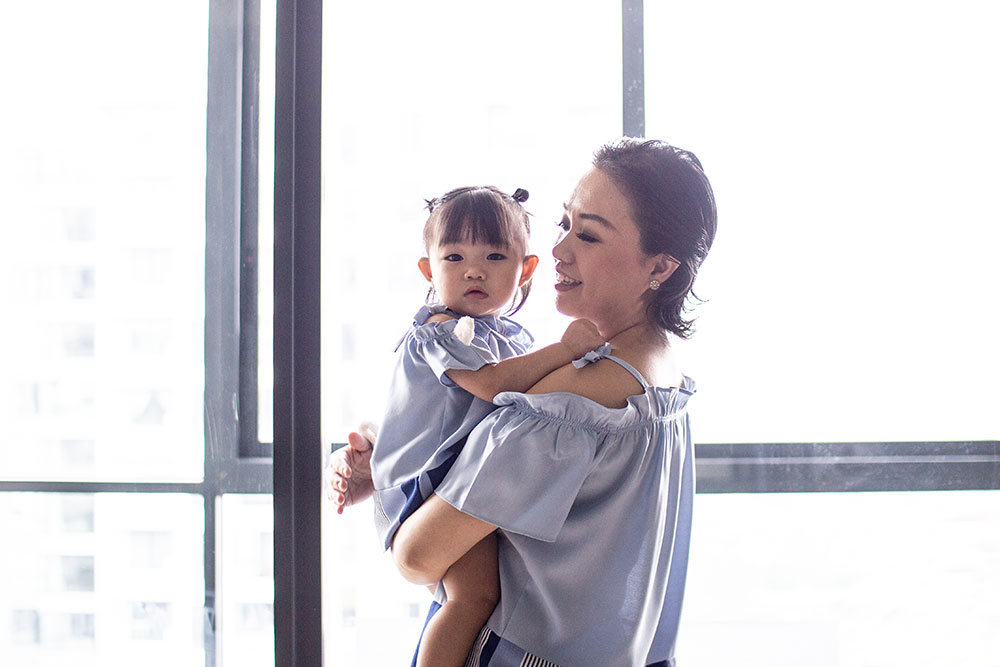 Hodgkin's lymphoma starts in the lymph nodes but can spread out to one's organs. After her diagnosis, Malisse started on 12-round chemotherapy treatment that invited uncertainty to her career and family life  – the latter of which was changing in a major way.
"One of the saddest things I had to do was to stop breastfeeding Aleya," she tells. It was a bonding experience she was looking forward to as a first-time mum, but her medication immediately halted milk production.
Bringing up a child in this world while battling cancer has taught me that time is limited and precious.
When the physical effects of chemotherapy take its toll on a cancer fighter, they painfully suggest that the condition is out of that person's control. Malisse certainly had her fair share of those moments, particularly over rapid hair loss and weight gain.
"You don't realise how much hair you have until it starts falling in clumps!" she now laughs incredulously. "I didn't want the situation to take control of me, so I decided to shave – to take control of the situation."
It's a decision cancer fighters often make in the same vein, but for Malisse, it was made all that sweeter by her "little botak family". Her husband Azrul Izham and daughter Aleya both went bald with her in a home shaving party attended by Malisse's parents.
A new love to pull through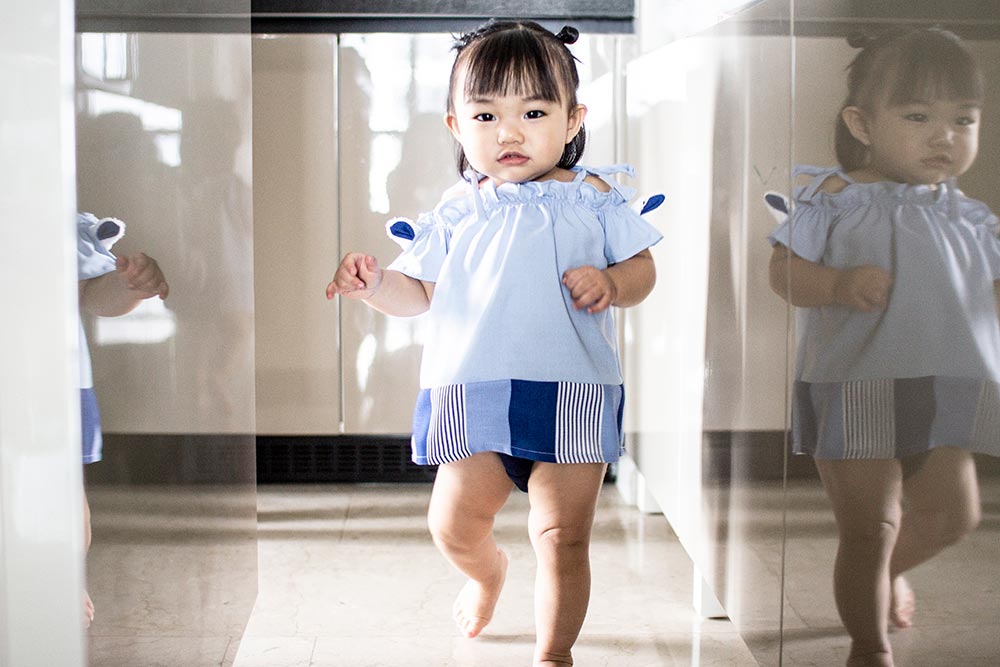 They say tough times bring out the diamonds in the rough, and Malisse found that in her family's steadfast support. She's learnt a trick or two from her own mother – a woman she describes as grounded but light-hearted.
"My mum always reasoned with us like adults, but found ways to make us laugh. From her, I learnt to make the most despite the circumstances – so long as we teach our children humility, compassion, and respect."
Though their experiences differ in context and time, Malisse draws from her mother's joyful spirit to make Aleya's childhood as enjoyable as her own was.
Personally, her favourite aspect of motherhood is also what tided her through that tough period – "the rich, unconditional love I get from this little one," Malisse grins. Aleya is a mummy's girl to the bone, down to an uncanny resemblance and strong yet smiling character.
"I discovered a new level of love in becoming a first-time mum," Malisse gushes. "Bringing up a child in this world while battling cancer has taught me that time is limited and precious. We have to enjoy whatever time we have together, and I have to make sure she knows how much I love her back."
"I had to remind myself to get strong again, for her"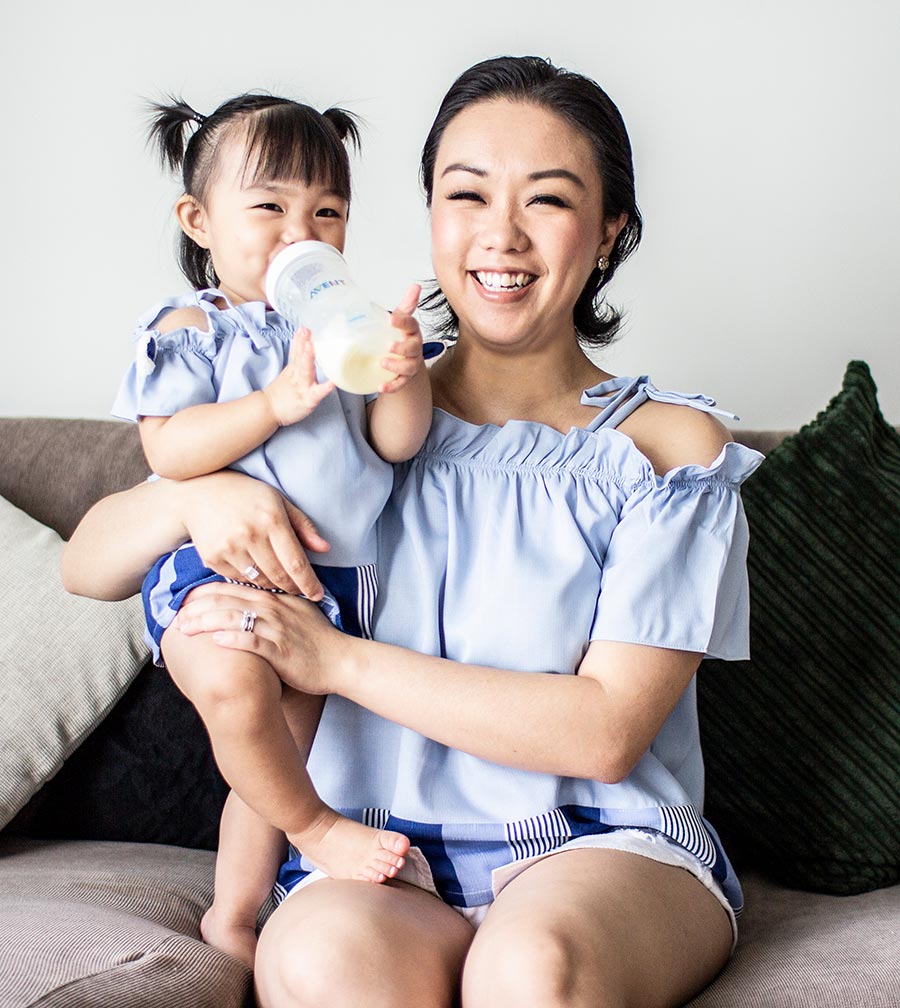 Though she will be the first to tell you about her complacency pre-diagnosis, Malisse was still more careful than most. Women in her mother's and grandmother's generation had gotten cancer, which left her with a concern for her own well-being.
"I was generally a healthy person. I ate well, worked out – but it still happened. I know a lot of other people are fighting out there, and it's not easy to talk about it, but it's important that we do," she shares, hoping to connect with other fighters while allowing herself to step forward with grace.
Not only is Malisse freshly back in the workforce as chief strategy officer for the Academy for Corporate Entrepreneurship now, she's also part the Asia Women Circle for Lean In Malaysia. An independent leader, Malisse found it challenging to press pause on her career. "I did not enjoy relying on my husband when we were reduced to a one-income household," she admits.
To add to that, her baby was growing fast. The new mother felt like she was missing milestones. It was hard to not fault herself for being a 'bad mother' – after all, women put themselves under immense pressure to wear multiple hats, what more as a new parent.
"It was tough to accept but I had to remind myself to get strong again, for her," she relates, gaze shifting to Aleya.
Malisse's hair has grown down to her neck, and while she bears scars of her treatment, she is in remission. A chemopod (used to administer treatment) still lies in the upper right side of her chest; a silent reminder of her journey towards cancer-free status in the next five years.
"We'll do our best and pull through. Us women have the resilient muscle in us – the more we flex it, the stronger it gets," Malisse says, and we're compelled to believe her.
Photography: Gan Yew Chin
Special mention: Malisse and Aleya are dressed in mother-baby outfits from Petite Troopers