1 November, 2018
Centre Court, The Curve
HABIB 60th Anniversary Diamond Jubilee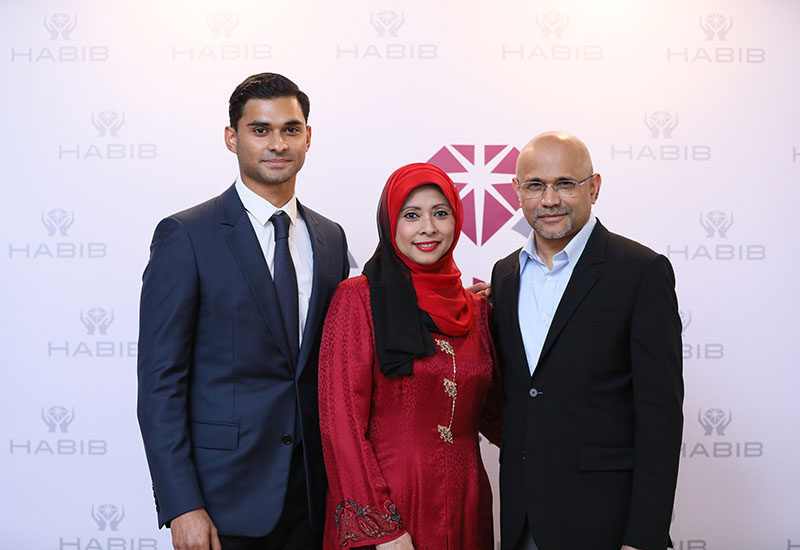 Mirzan Habib, Datin Sri' Zarida, Dato Sri' Meer Habib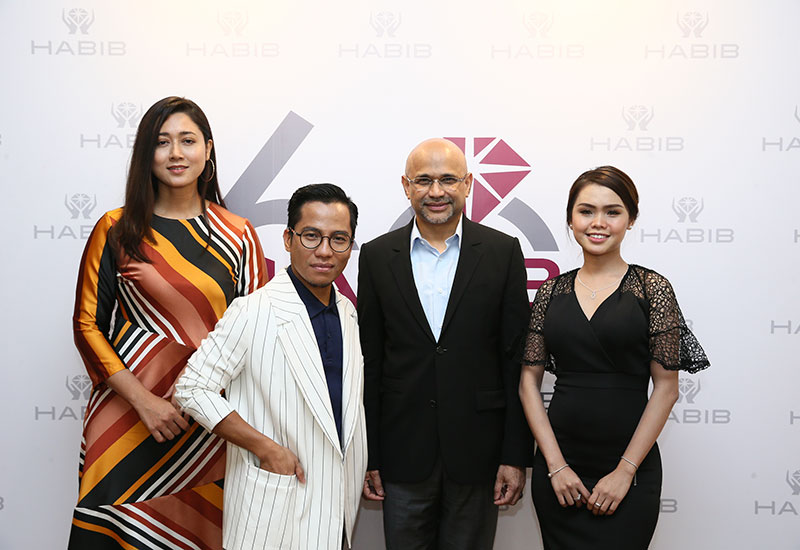 Sasqia Dahuri, Ayie Ali, Dato Sri' Meer Habib, Bella Astillah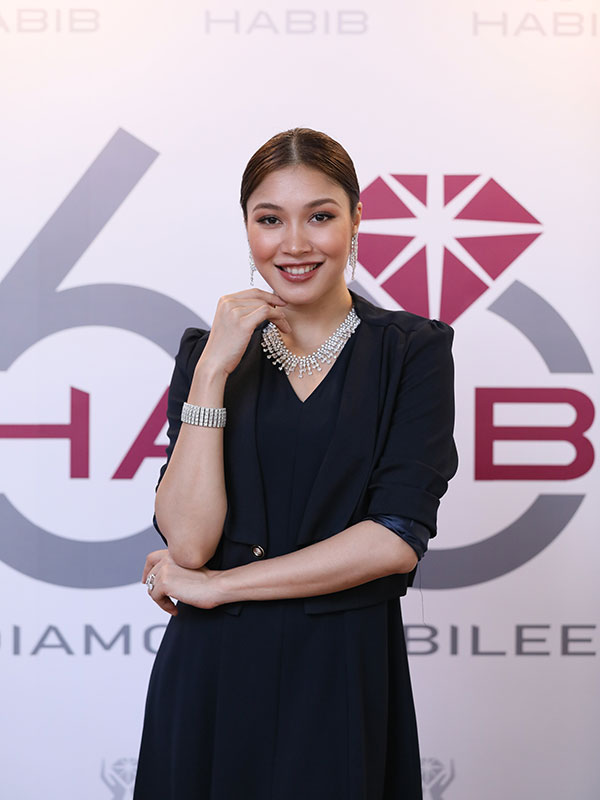 Zahira Macwilson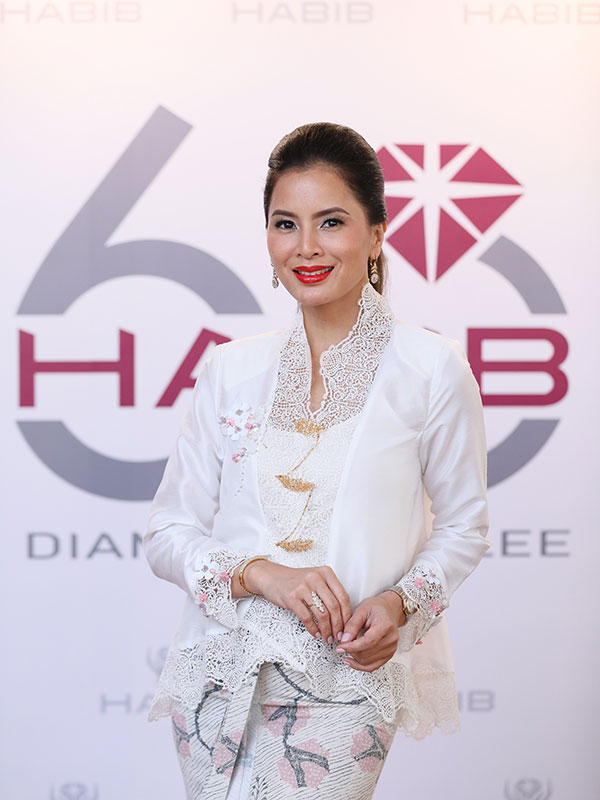 Daphne Iking (emcee) adorned with HABIB heritage jewellery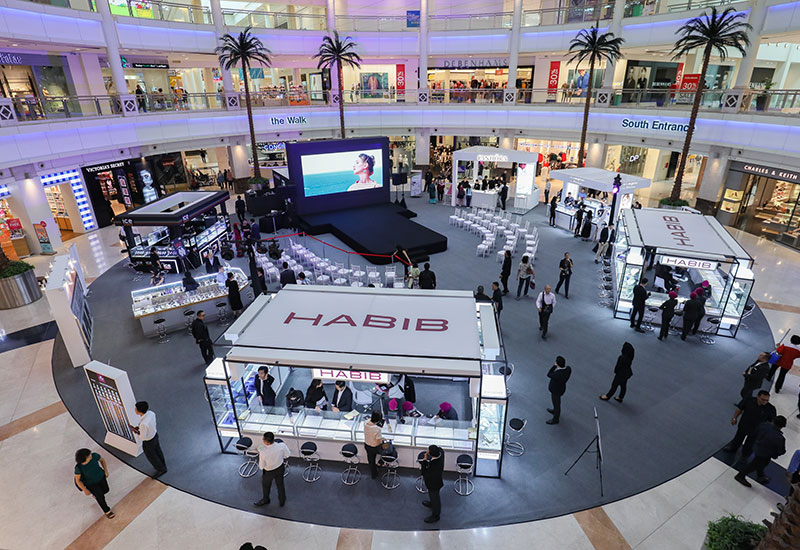 Habib 60th anniversary Heritage Journey showcase in The Curve's Centre Court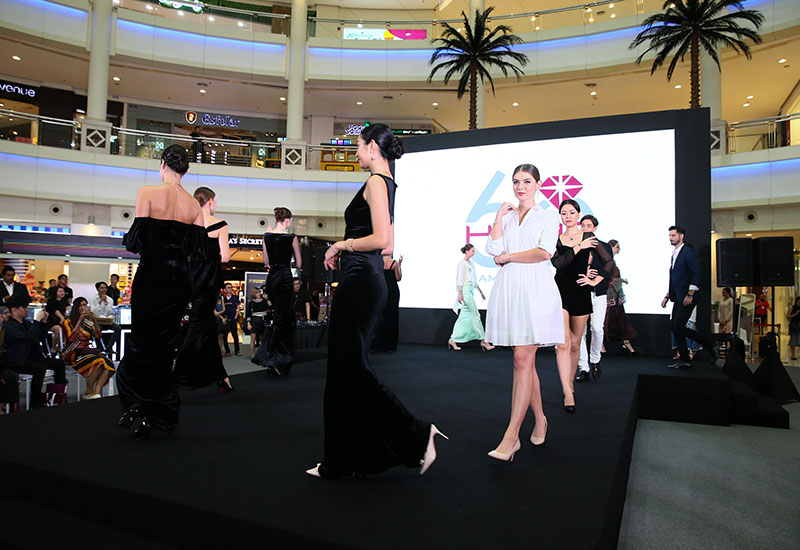 Highlighting the occasion was a HABIB fashion show offering glimpses of HABIB's evolution over the past few decades
Beginning with a throwback to the '60s...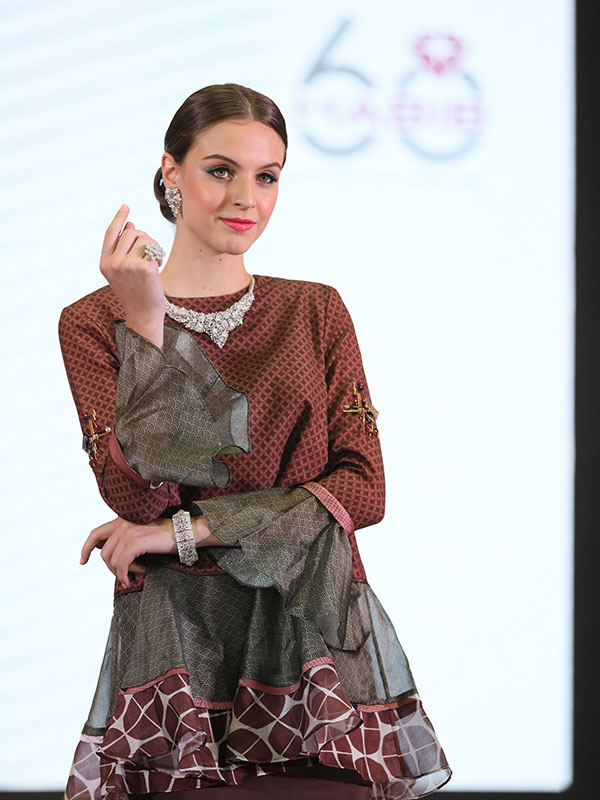 ...then moving on to the '70s...
...glammed up with touches of gold in the '80s...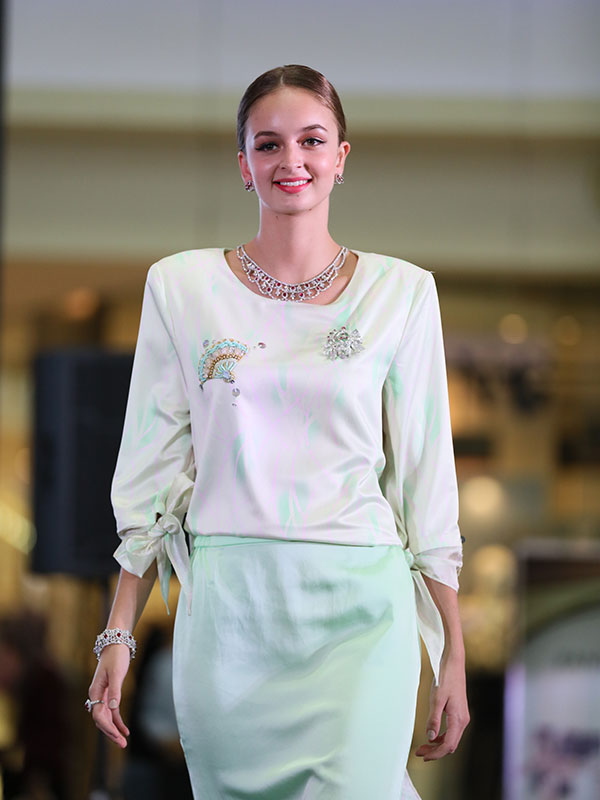 ...and sparks of ruby in the '90s...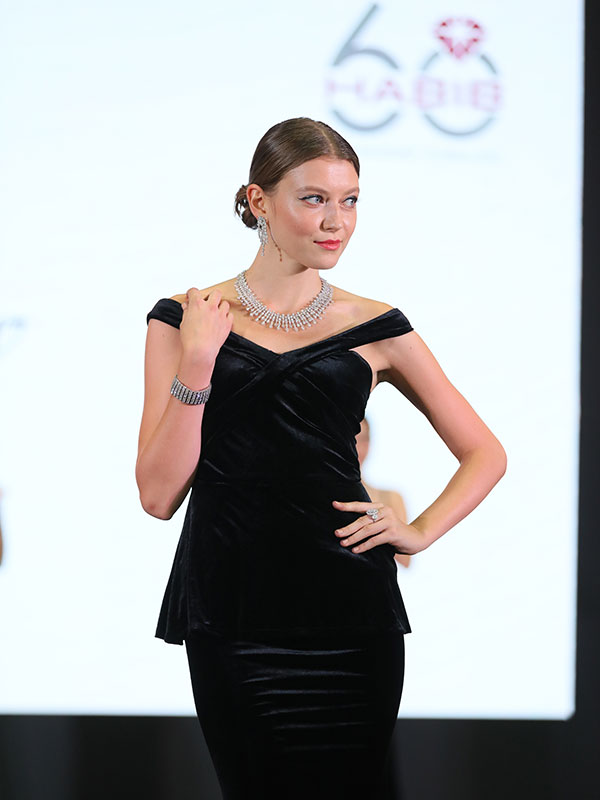 ...before showcasing the glamourous present...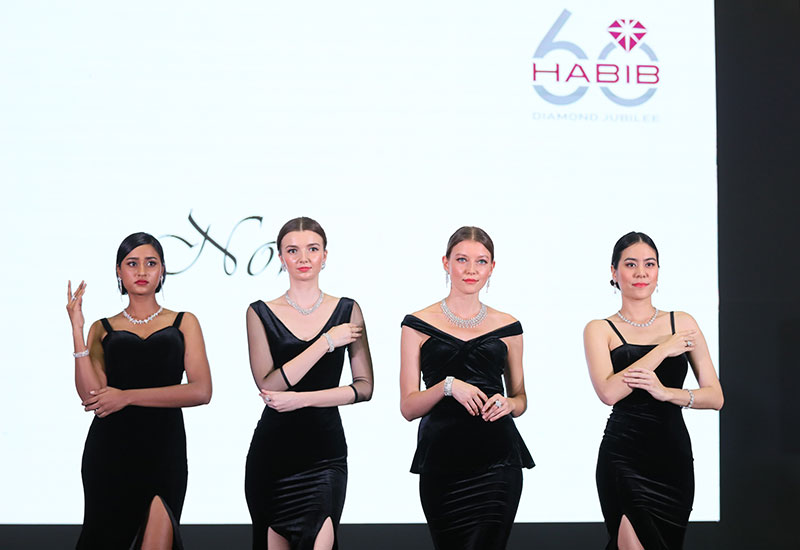 ...with not one but four models donning Habib's latest jewellery pieces!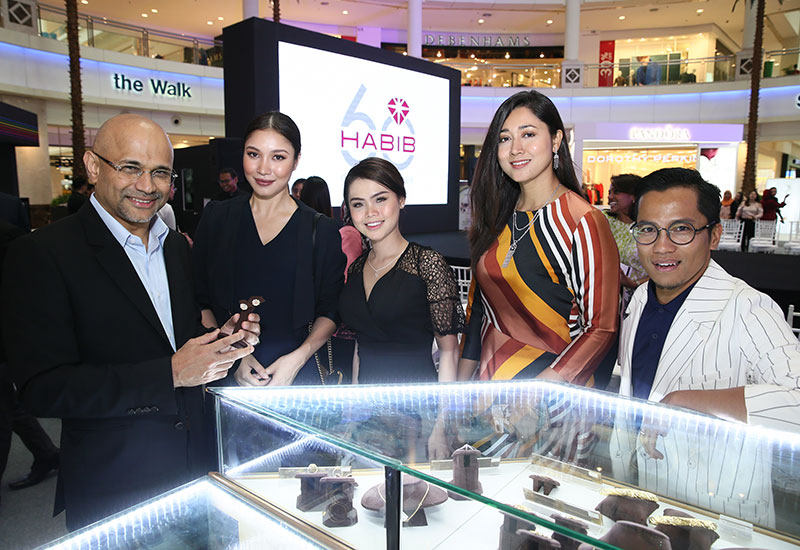 Dato Sri' Meer Habib, Zahirah Macwilson, Bella Astillah, Sasqia Dahuri and Ayie Ali taking a closer look at the pieces on display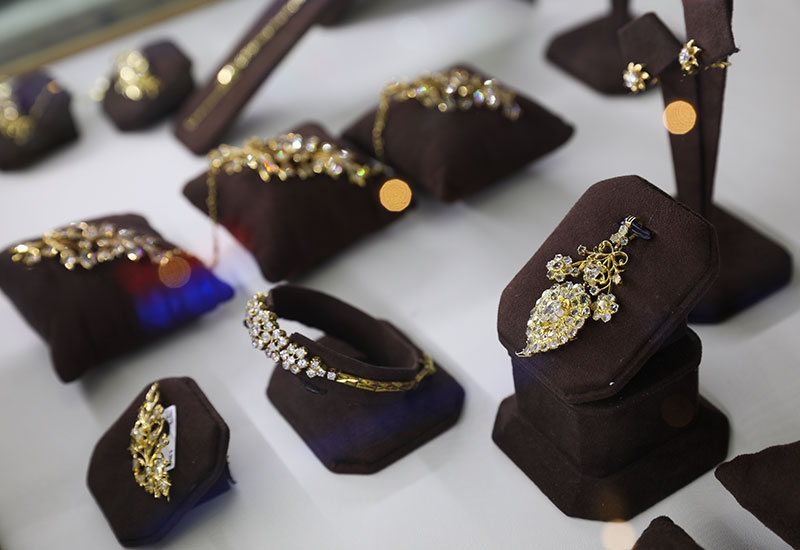 Some of the exclusive pieces in the Heritage Jewellery collection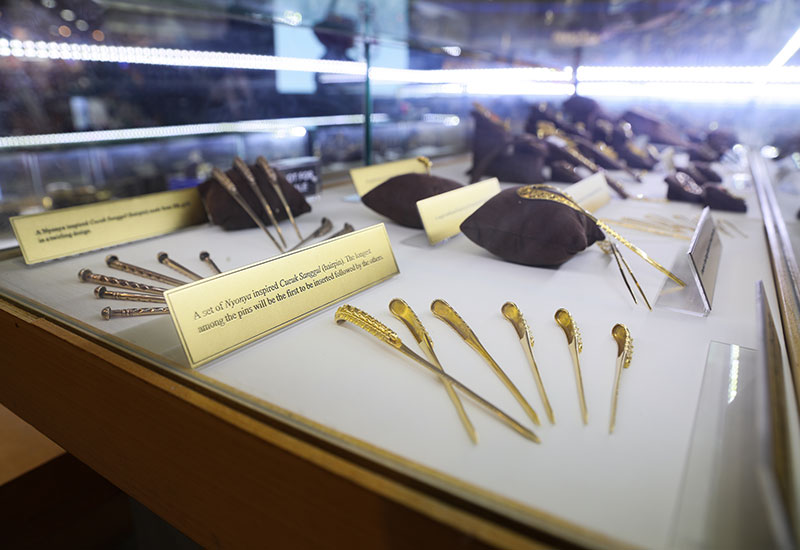 "Each has an emotional story behind it, and we invite everyone to rediscover our history and the values that led to the creations of HABIB's trademark masterpieces," said Dato' Sri Meer Sadik Habib.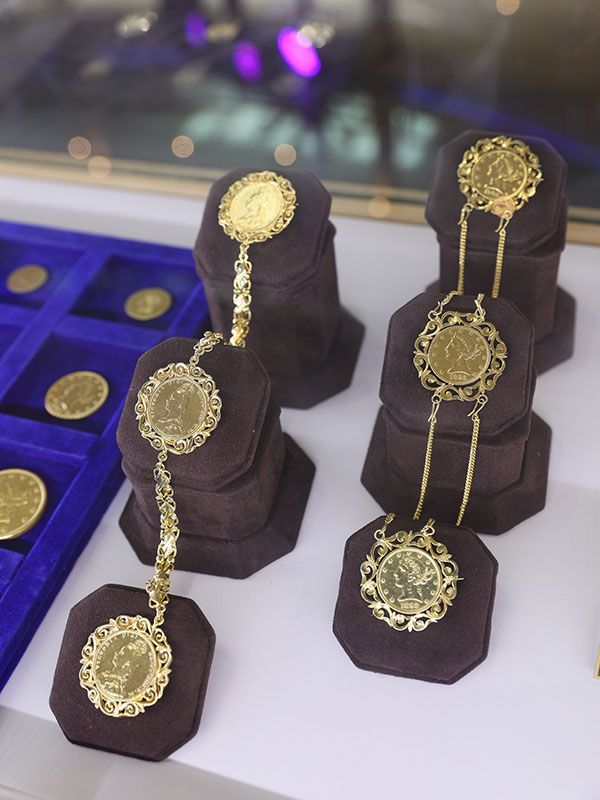 A look at the coin button pieces in the Heritage Jewellery collection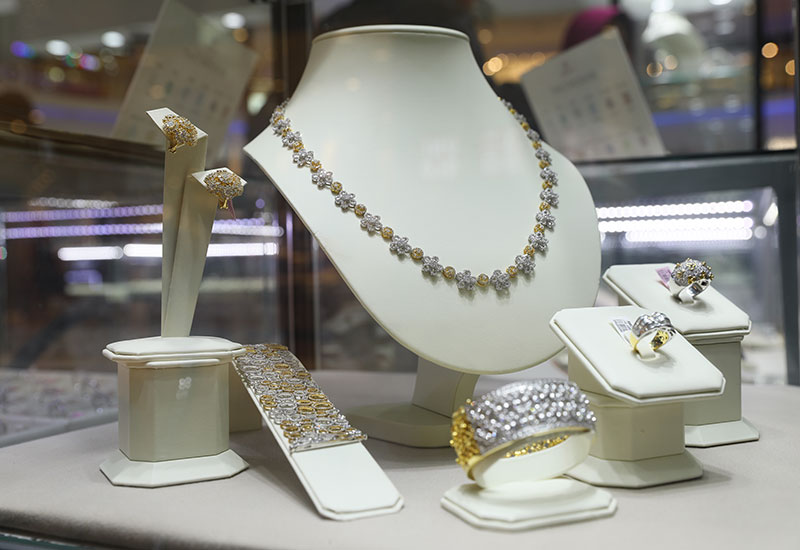 HABIB jewellery collection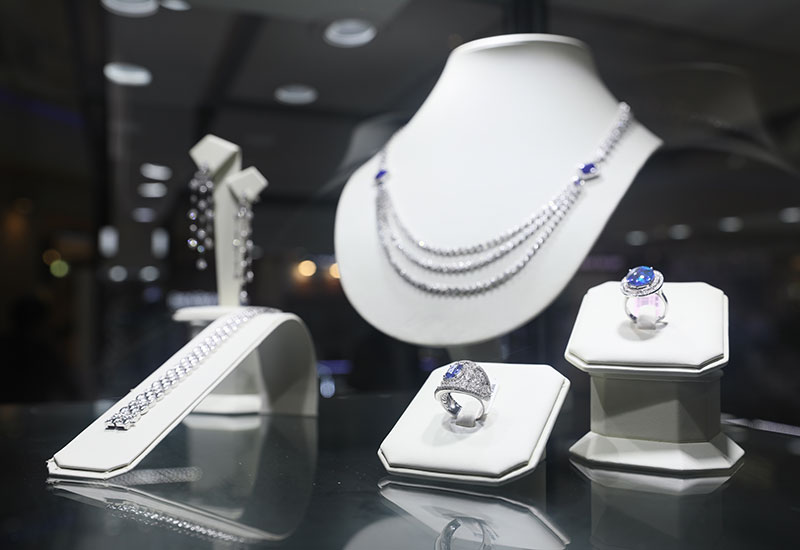 HABIB jewellery collection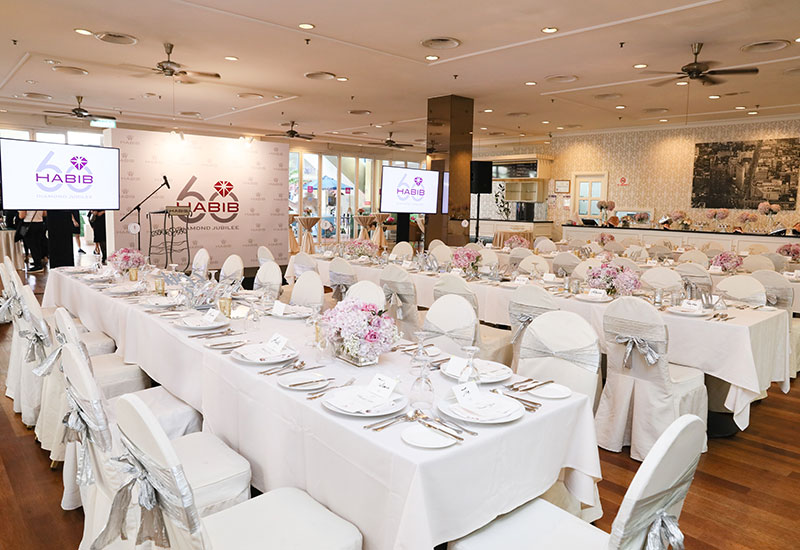 The showcase was followed by an intimate luncheon with special guests and members of the media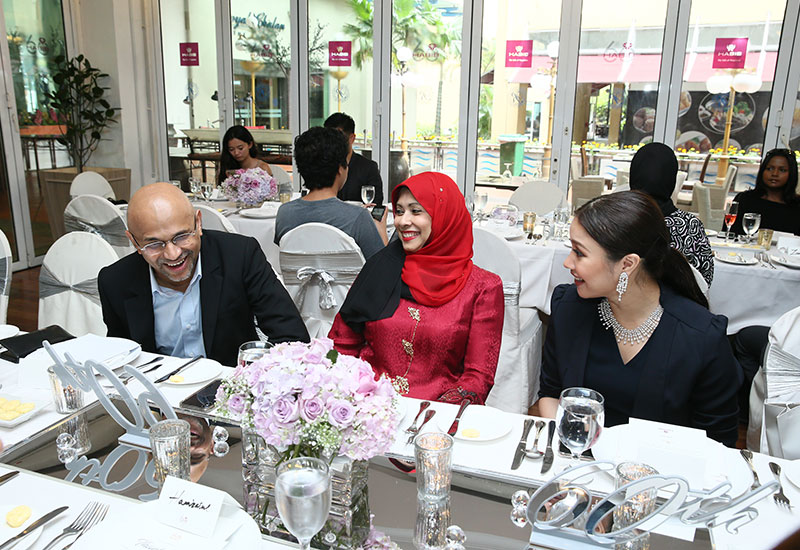 Dato Sri' Meer Habib, Datin Sri' Zarida and Zahira Macwilson having a good laugh during the luncheon
(swipe left for more)
To commemorate its 60th anniversary, HABIB, Malaysia's premier homegrown jeweller, presented a jewellery showcase titled 'Heritage Journey' – featuring exclusive heritage jewellery pieces inspired by Malaysia's diverse cultural heritage.
Among the distinguished guests present at the Diamond Jubilee celebration were Dato' Sri Meer Sadik Habib, Managing Director of HABIB Group; Datin Sri Zarida Noordin, Managing Director of PANDORA Malaysia & Brunei; as well as actresses Zahirah Macwilson, Bella Astillah and Sasqia Dahuri.
Held at The Curve from November 1 to 11, the Heritage Journey highlighted the brand's unwavering commitment to produce fine jewellery with meticulous craftsmanship since the faithful day Datuk Haji Habib Mohamed Abdul Latif founded the family-owned business in 1958.
Read more: Marissa Meer on Habib's 60-year legacy
From its humble beginning of a small jewellery shop nestled along Penang's famed 'Jewellers Corner' on Pitt Street, it is today a fully integrated jewellery company of international recognition. The second floor of its original store has been transformed into the HABIB Heritage Gallery, featuring over 1,000 pieces of jewellery dating back nearly 100 years – a testimony to the brand's accomplishments. Some of these exquisite pieces were available on display during the showcase, along with narratives of their rich history.
On top of that, guests were treated to a fashion show offering glimpses of HABIB's evolution over the past few decades. This was followed by a preview of the latest collections from HABIB Group, including designs from Hearts On Fire®, Pandora, Ice-Watch, as well as Les Georgettes by Altesse and Stephen Webster. Guests and media were then indulged in a special luncheon to end the celebration on a high note.
HABIB's The Heritage Journey Celebration will be followed with a second showcase at IOI City Mall, Putrajaya from 24 November to 2 December 2018. More details on their Instagram @habibjewelsofficial.