15th April, 2019
Pavilion Kuala Lumpur
Coach Pavilion KL pop-up store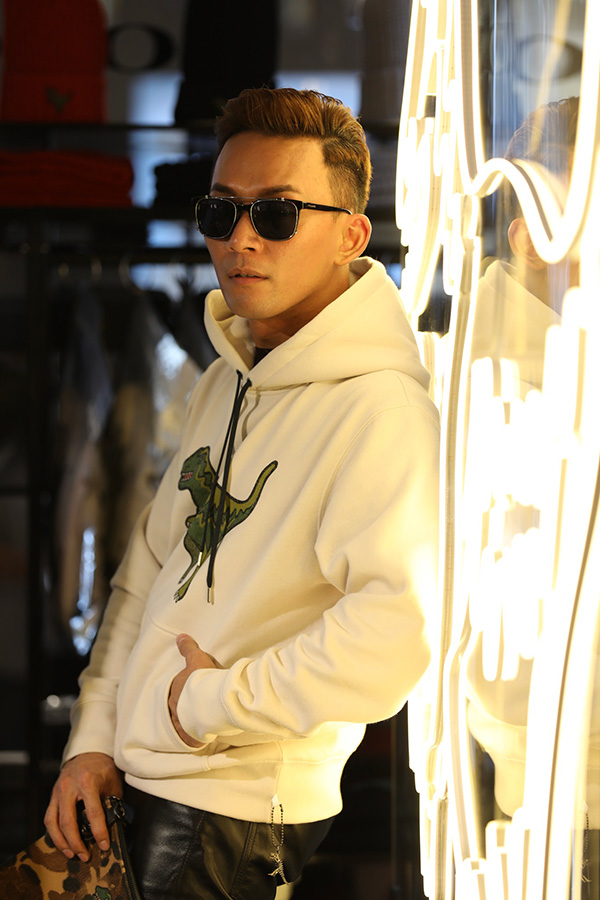 Andre Amir wears the Rexy Capsule Hoodie in white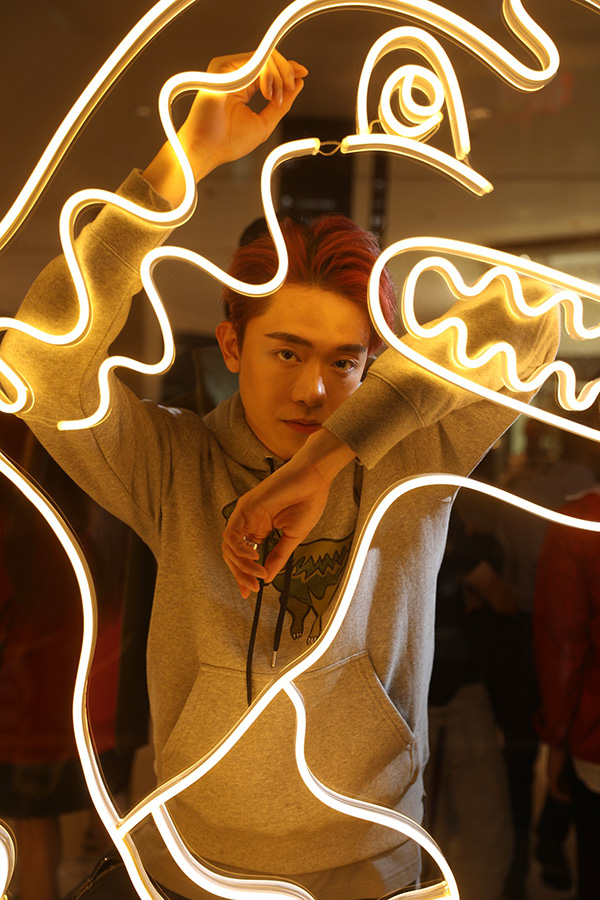 Brian See wears the Rexy Capsule Hoodie in grey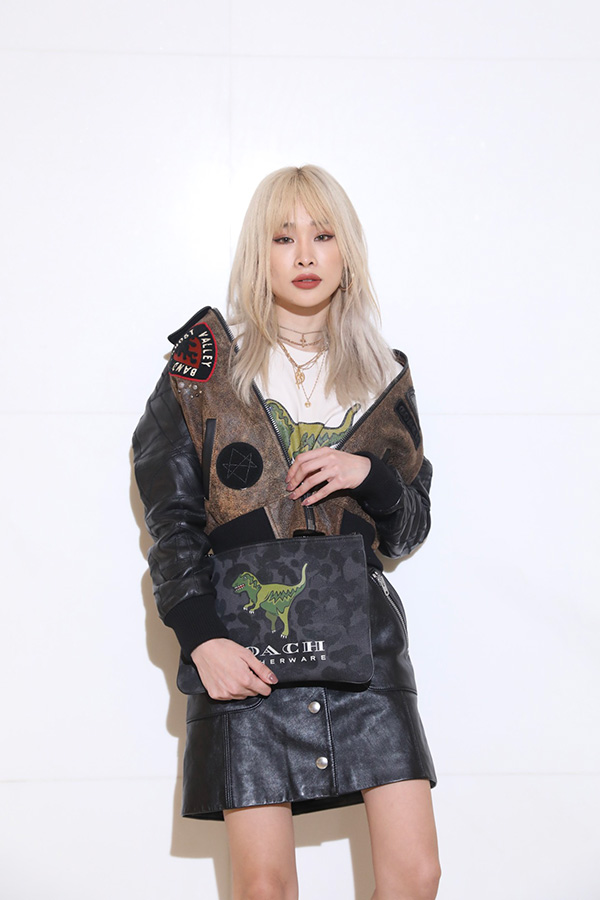 Cherrie Mun pairs the Rexy Capsule T-shirt in white with the Rexy Capsule Pouch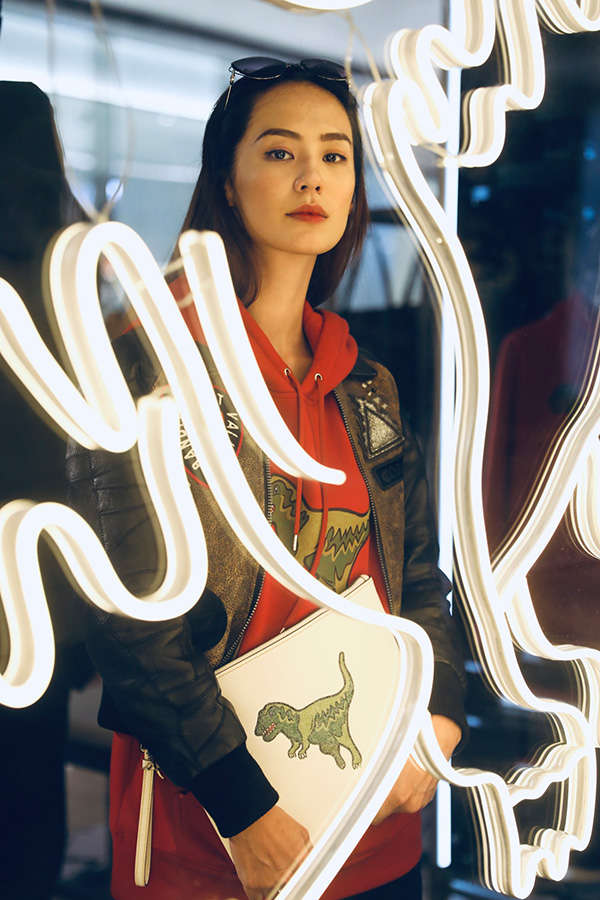 Eleena Sui dons the Rexy Capsule Hoodie in red and the Rexy Capsule Pouch in white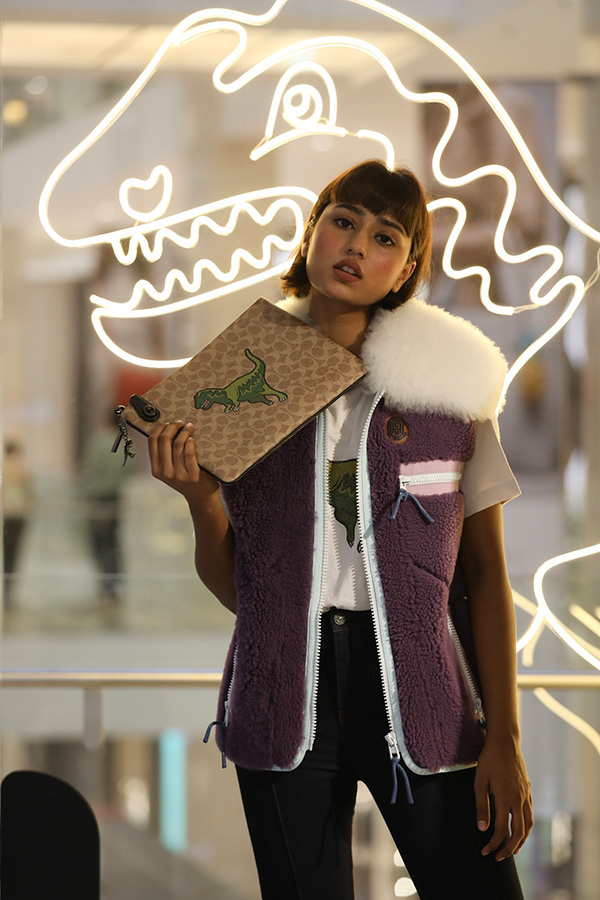 Rubini Sambanthan pairs the Rexy Capsule T-shirt in white with the Rexy Capsule Pouch in signature print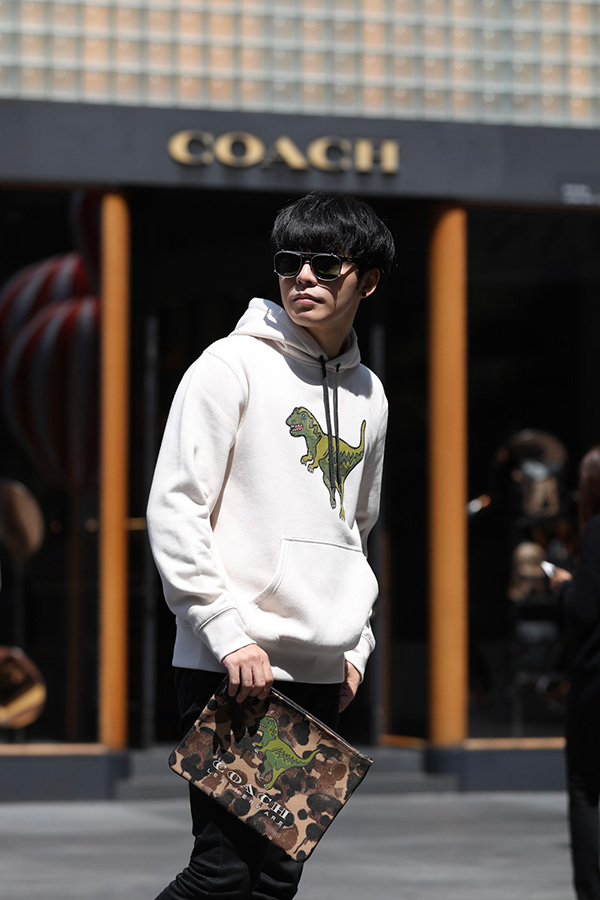 Danny Koo wears the Rexy Capsule Hoodie in white and carries the Rexy Capsule Pouch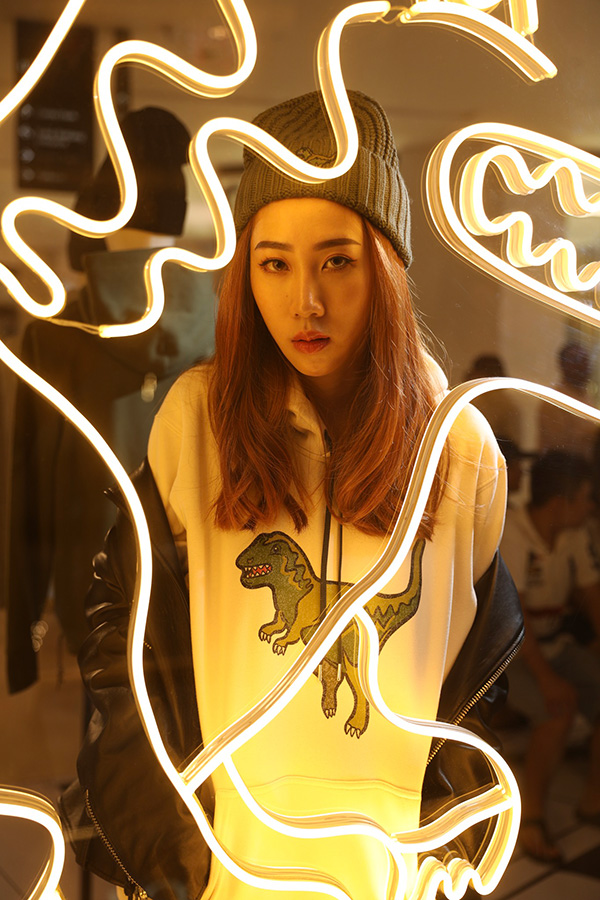 Daphne Charice sports the Rexy Capsule Hoodie in white with the Rexy Capsule beanie in grey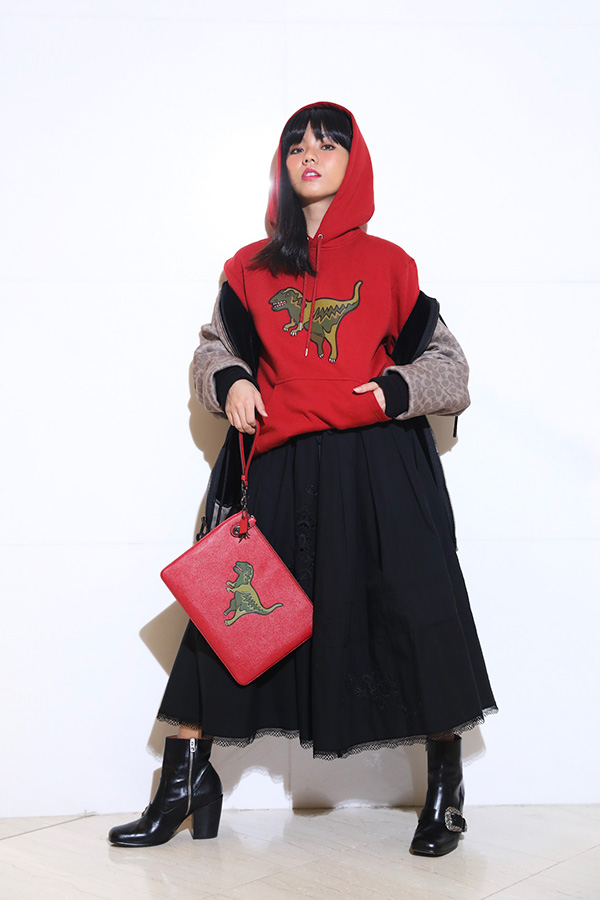 Kittie Yiyi matches the Rexy Capsule Hoodie in red with the Rexy Capsule Pouch in red
Juwei Teoh wears the Rexy Capsule T-shirt in white and Rexy Capsule Beanie in red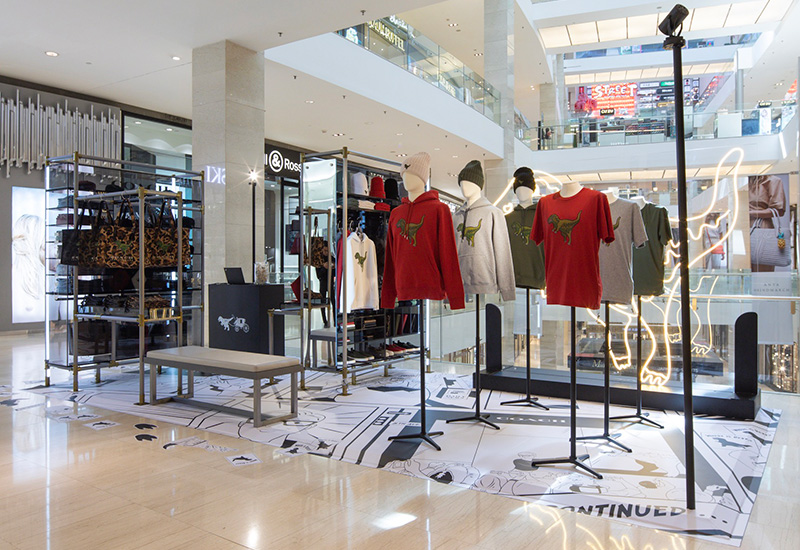 The Coach pop-up store in Pavilion Kuala Lumpur is one of 15 launched around the world!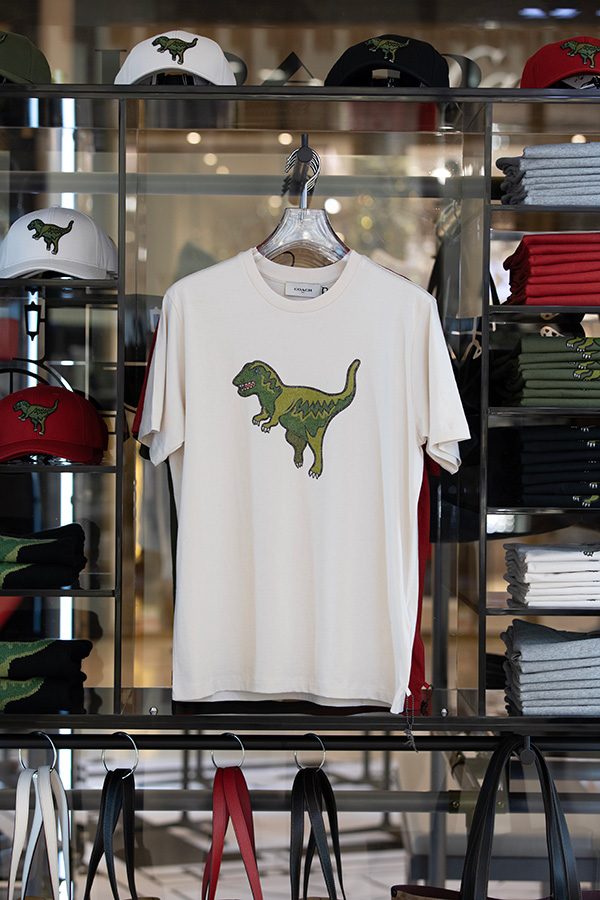 The Rexy capsule includes T-shirts, caps and beanies...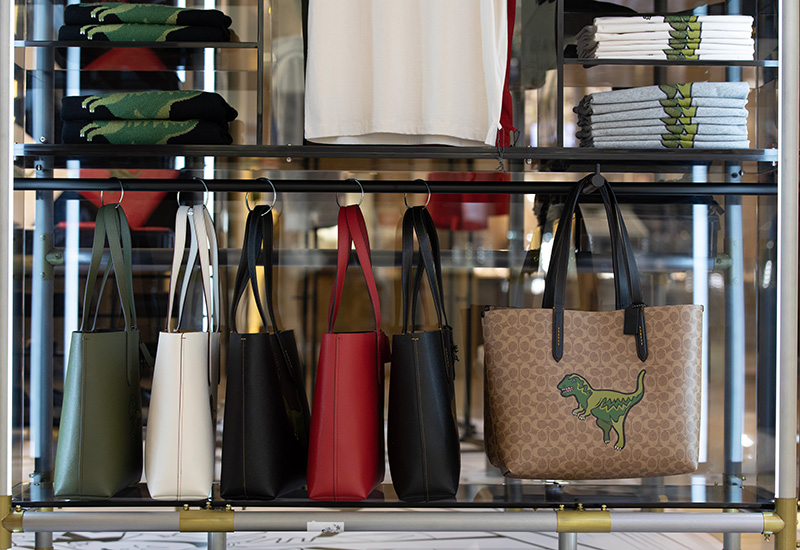 ...as well as an array of tote bags...
...and more leather goods.
Spot #RexytheCoachDino hiding behind the ready-to-wear hoodies and T-shirts!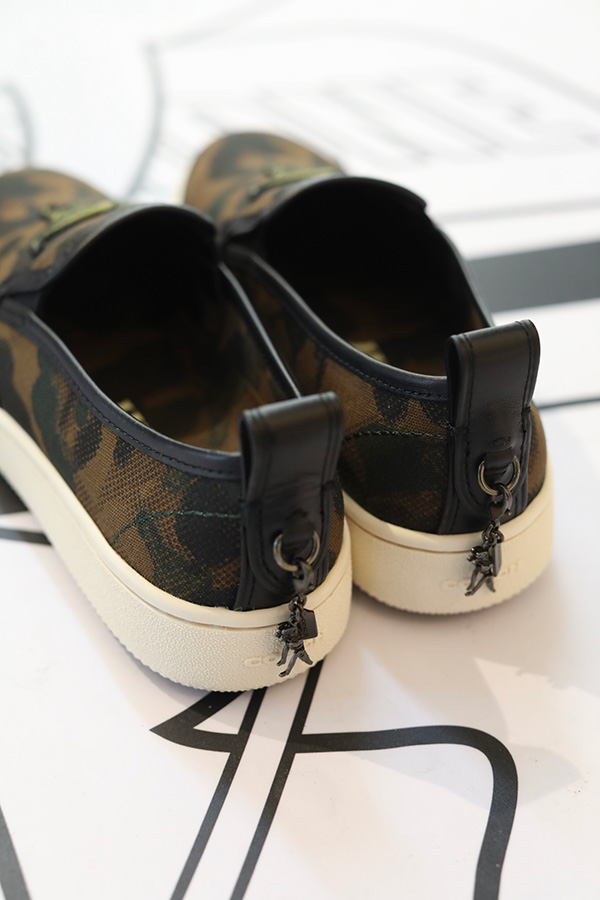 Rexy shoes also come with a cute dino ornament to highlight the exclusive capsule.
(swipe left to see more)
Coach was proud to unveil an exclusive pop-up store dedicated to the latest Rexy capsule collection in Pavilion Kuala Lumpur on Monday, featuring a range of ready-to-wear, bags, shoes, leather goods and lifestyle accessories.
Rexy, the Coach dinosaur, is the fearless leader of the Coach Mascots which has won the hearts of many fans of the global fashion house since it was introduced. Said fans include local style influencers like Brian See, Daphne Charice, Juwei Teoh and Rubini Sambanthan – all of whom were seen wearing designs from the capsule during the launch of the pop-up.
The KL pop-up is one of 15 launched in major cities around the world, such as New York, London, Singapore and Taiwan. Set upon a quirky black and white comic book depicting the adventures of Rexy, the flash store offers a unique way for shoppers to discover the collection. It is also built with industrial fixtures and a neon display of the beloved dino for fans to snap photos for the gram.
Shop the Rexy capsule collection exclusively at the pop-up store from 15th April to 28th April.
Location: Level 3, Pavilion Kuala Lumpur (space between Cartier and Swarovski)