January 14th, 2020
Suria KLCC
AERIN Beauty pop-up store opening party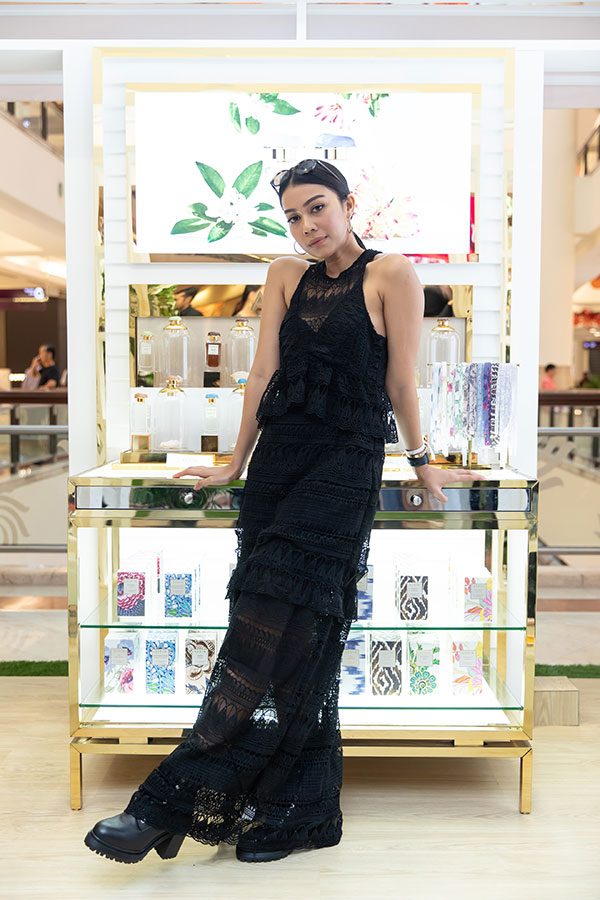 Sharifah Sakinah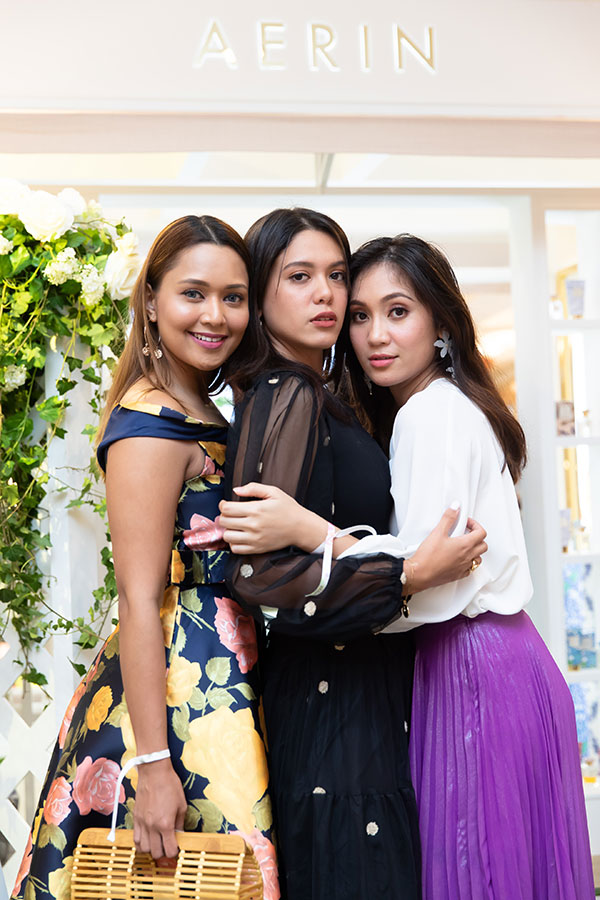 Ainul Aishah, Julia Farhana & Ramona Zamzam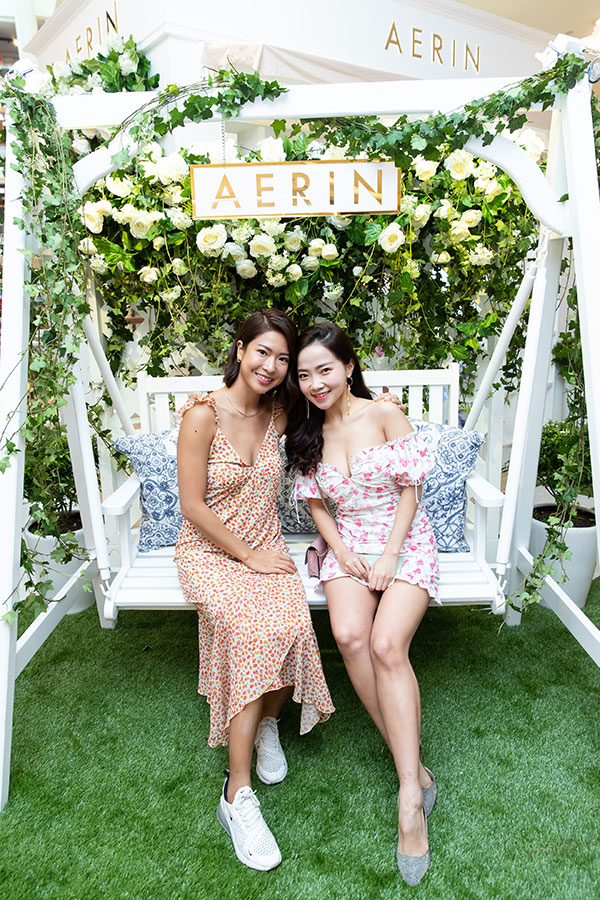 Bella Kuan & Doreen Low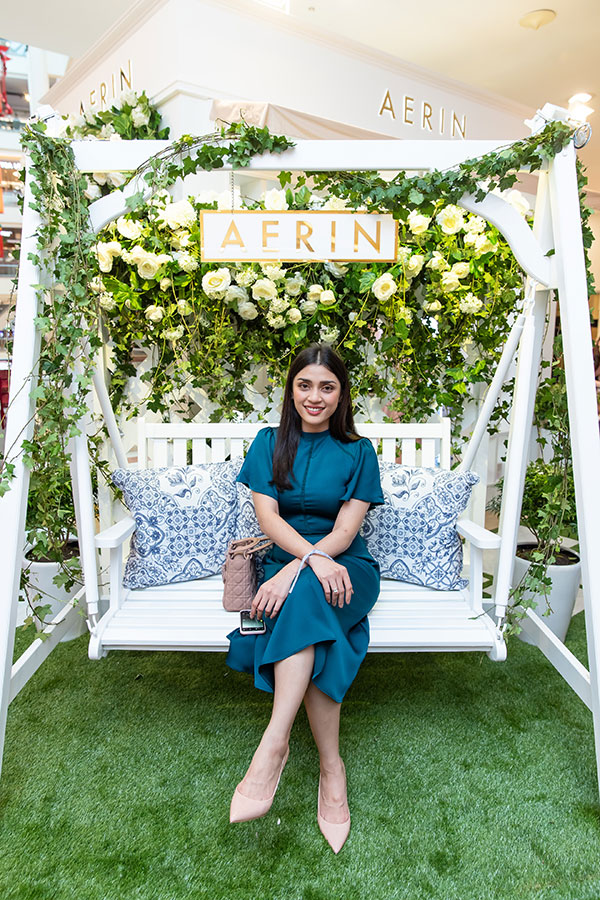 Nurida Suraya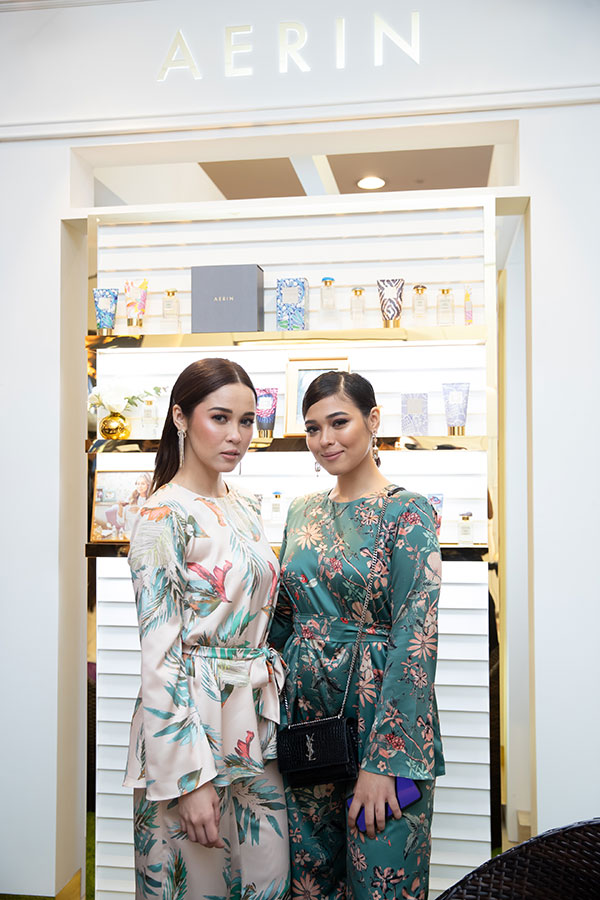 Emma Maembong & ChaCha Maembong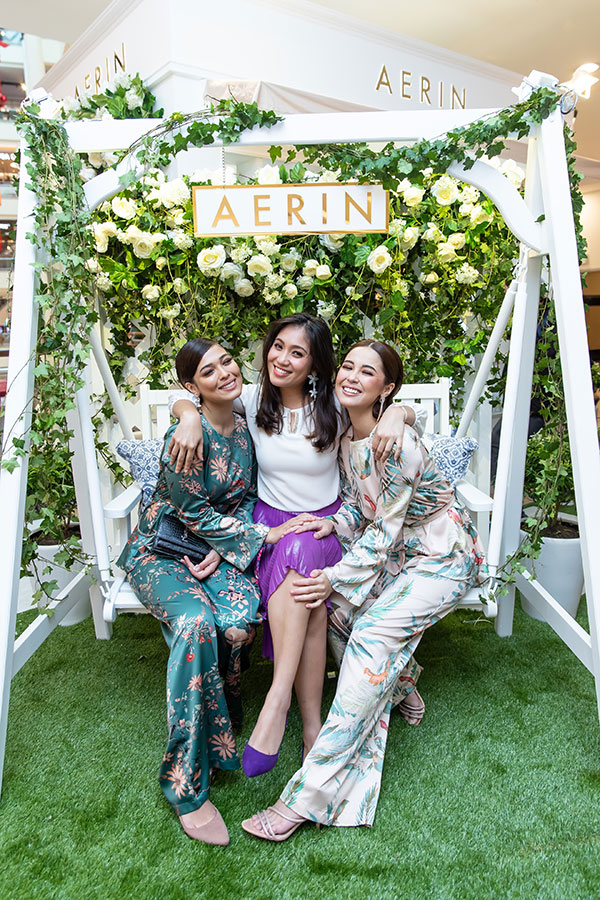 ChaCha Maembong, Ramona Zamzam & Emma Maembong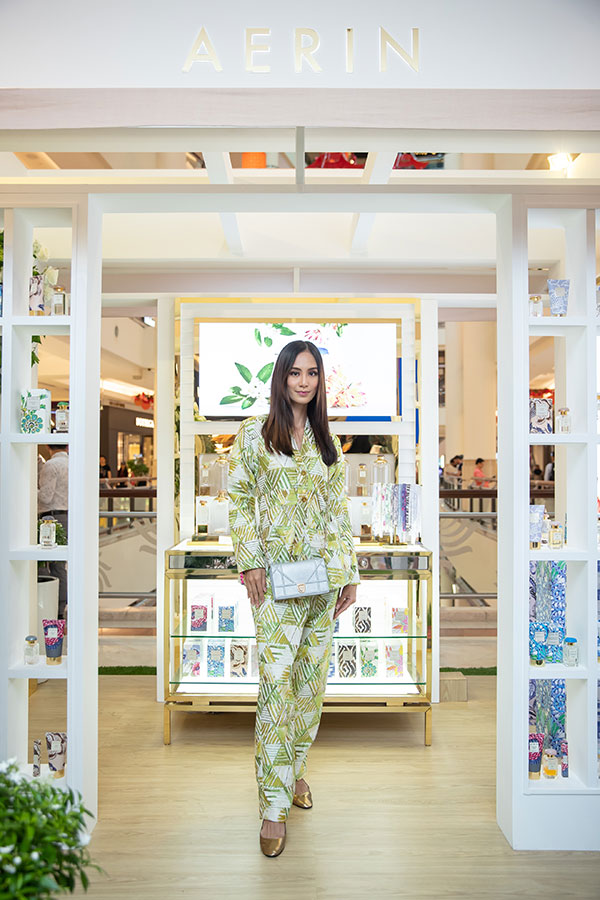 Eleena Sui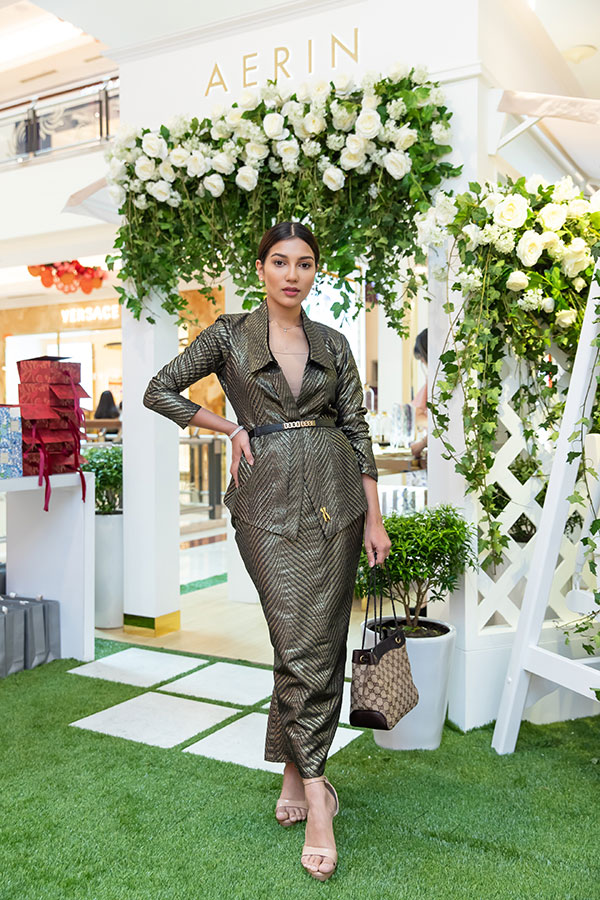 Elisya Sandha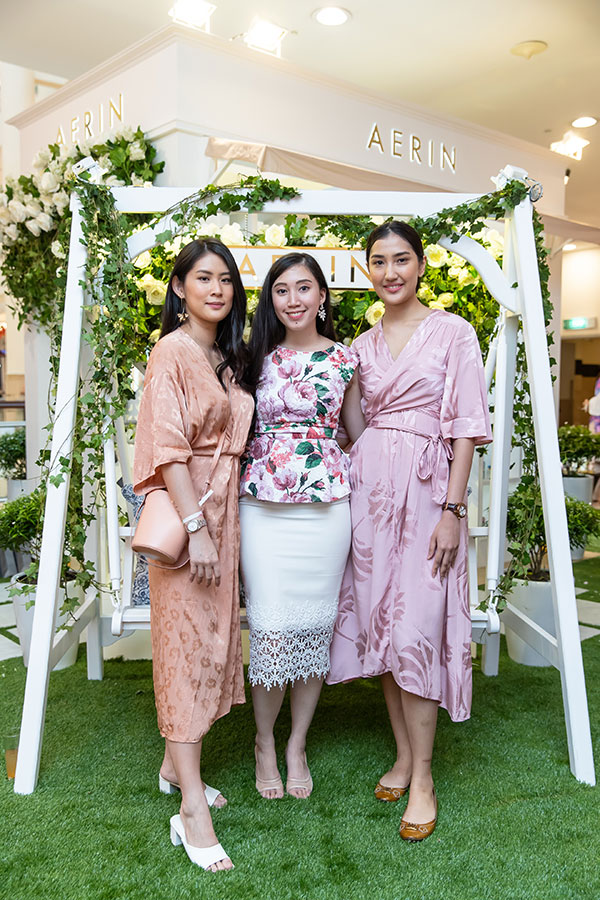 Julie Anne Kang, Liyana Rozan & Alyaa Syed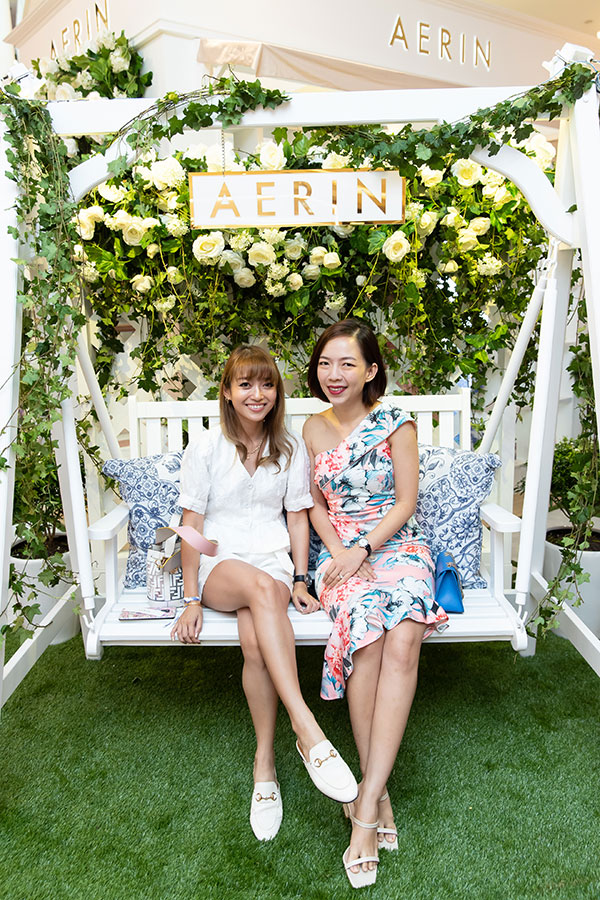 Audrey Ooi & Wei Zhi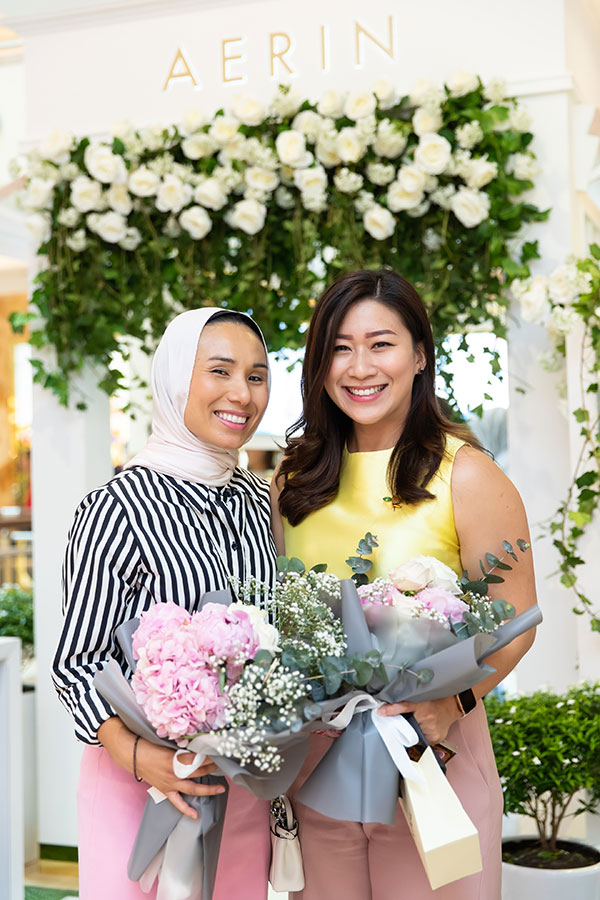 Siu Lim & Robyn Lau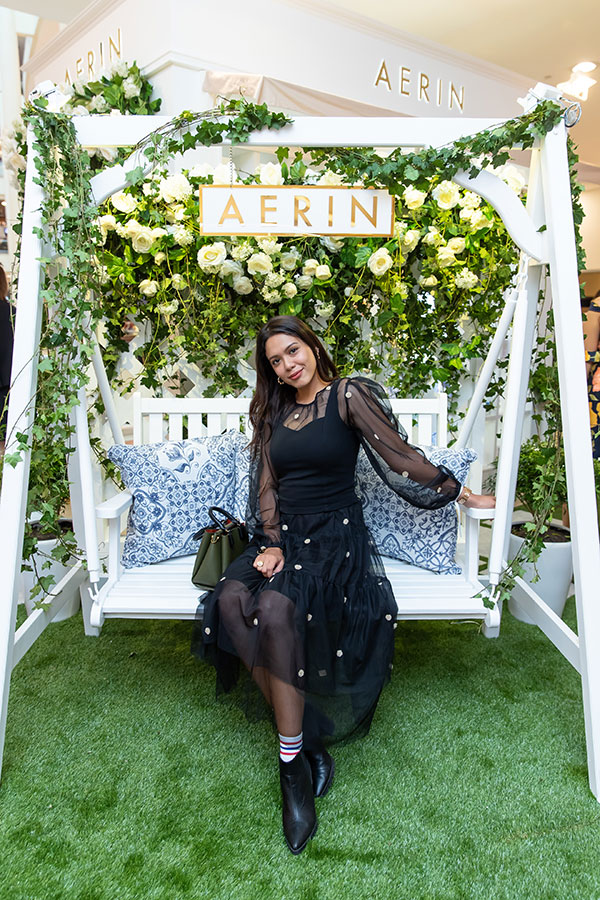 Julia Farhana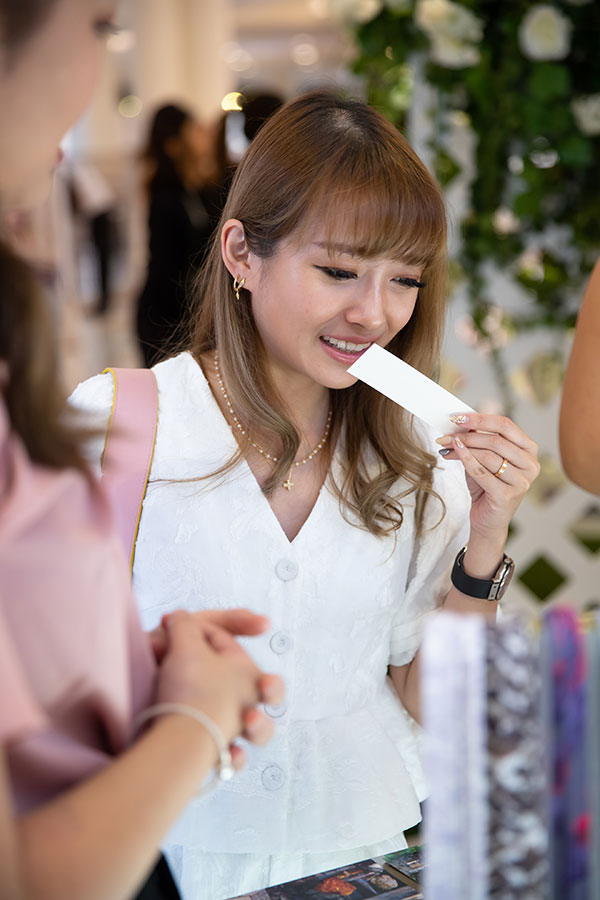 Audrey Ooi exploring her favourite AERIN scent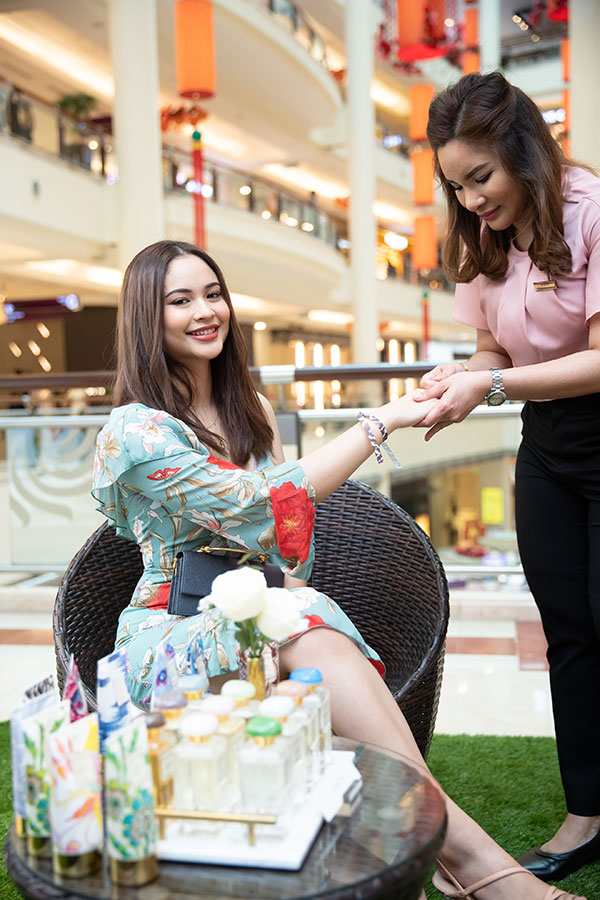 Mariesya Muhd enjoying a complimentary hand massage at the pop-up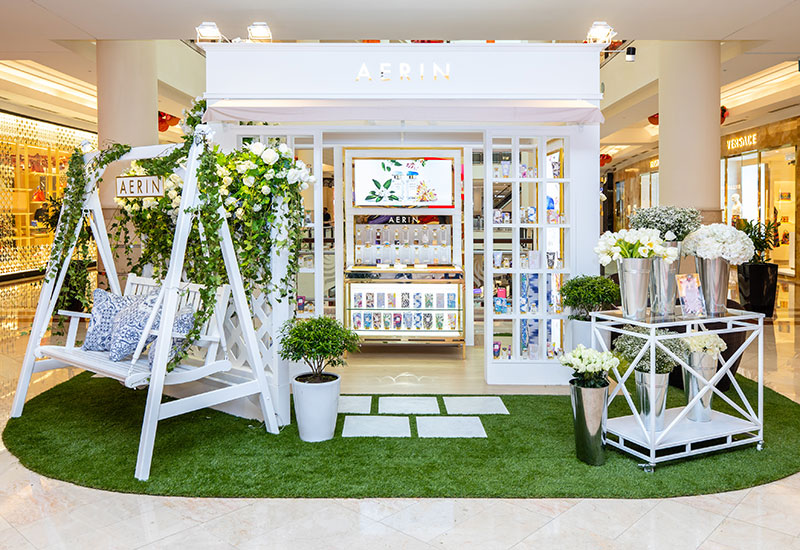 The floral-adorned AERIN pop-up store at Suria KLCC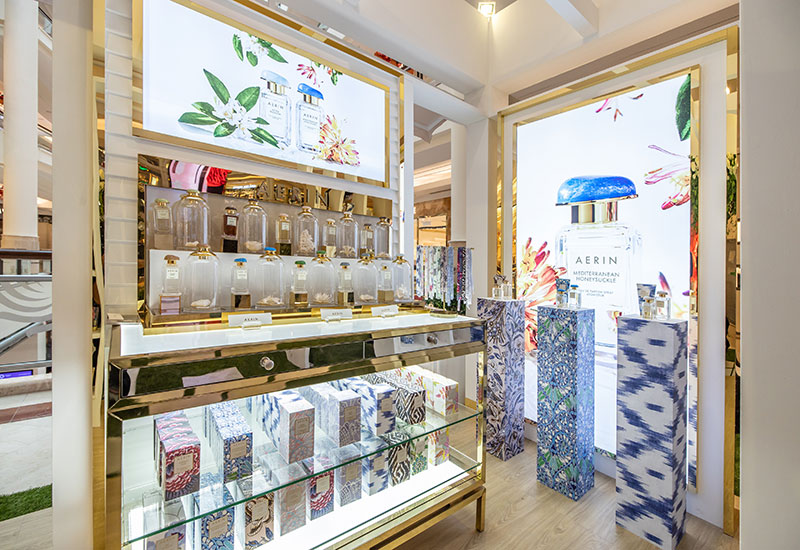 A peep inside the AERIN pop-up store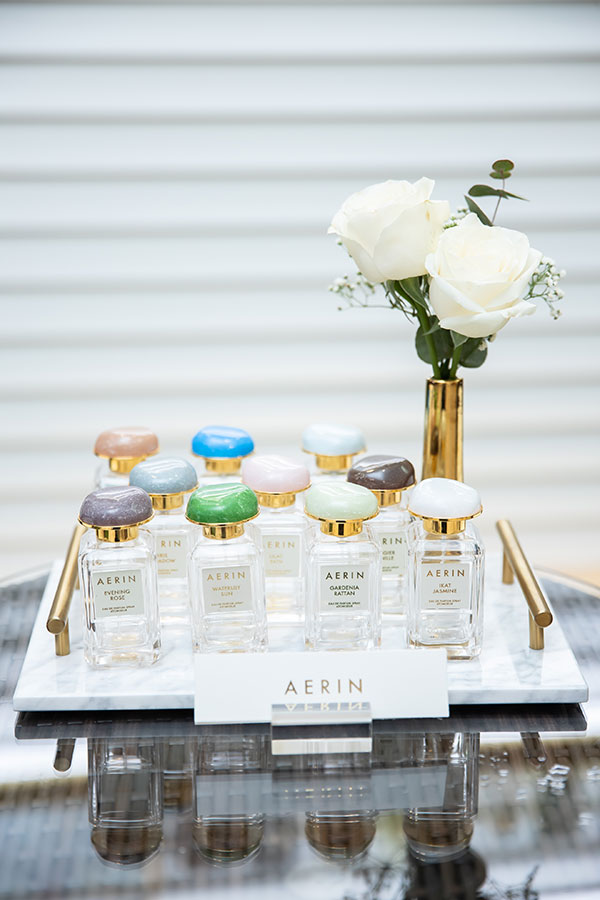 The AERIN Fragrance collection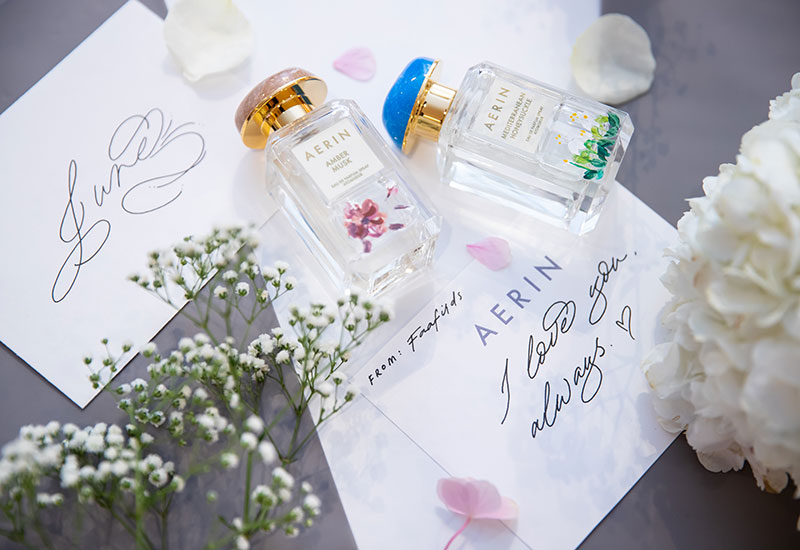 Guests were invited to personalise a message for gifting loved ones
(swipe left for more)
To celebrate its launch at the newly opened Estee Lauder flagship boutique in Suria KLCC, global luxury lifestyle brand AERIN held a first-of-its-kind pop-up store showcasing a selection of its signature fragrances and body products from 14th to 19th January.
Joining the opening party on the first day of the week-long pop-up were a host of local celebrities and influencers including Nurida Suraya, Isabella Wong (aka Bella Kuan), Emma Maembong, Chacha Maembong and Sharifah Sakinah.
Signalling the brand founder, Aerin Lauder's love for flowers, the pop-up store resembled an ethereal garden complete with a swing and flower-adorned photo wall.
At the heart of the pop-up was the AERIN Fragrance collection, comprising of eleven scents inspired by Aerin's emotions, lifestyle and aspiration. Each fragrance expresses its own story, from a voyage around the Greek islands to an escape to the sun-drenched, azure Mediterranean.
To further highlight the floral theme, guests at the opening party were welcome to bring home their very own customized flower bouquet. Guests were also treated to complimentary hand massages incorporating their favourite scent from the range of AERIN Body Lotions.
Shop AERIN Beauty products at the Estee Lauder Suria KLCC boutique or Sephora Fahrenheit88 flagship store now.
Photos: AERIN