Psst, some on this list offer an early bird discount, so it pays to make your reservations early. Ho, ho, ho – spread the cheer!
Another year has almost gone by and just like that, we're approaching 2019. December has always been a time to reflect on the ups and downs of the past eleven months and express our gratitude to the people who have made it memorable (or bearable).
As Malaysians, one of the best ways for us to say "thank you" is through a meal. With festive promotions happening all throughout the month, there's not a better time to treat your loved ones to a thoughtful feast.
We've listed down some of the top dining spots in and out of town to give you a head start before the holiday crowd. Psst, some on this list offer an early bird discount, so it pays to make our reservations early. Ho, ho, ho – spread the cheer!
1. The St Regis Kuala Lumpur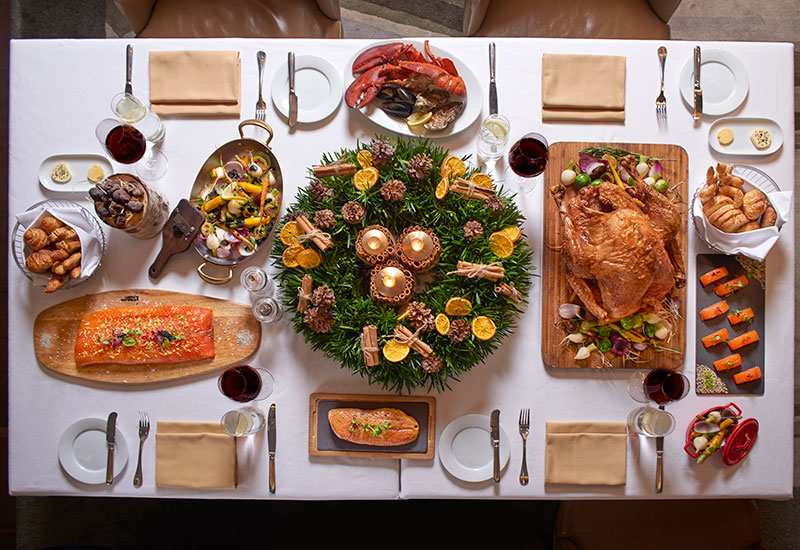 The air at St Regis Kuala Lumpur is filled with yuletide joy as its array of dining venues each offer a unique way to celebrate the festivities. At The Brasserie, enjoy traditionally roasted turkey or signature lamb rack served with apple stuffing and condiments from 17th November to 31st December. Guests opting for the Christmas Brunch spread here will be greeted by carollers singing old Christmas classics and Santa himself.
Over at The Drawing Room, guests can delight in an Afternoon Tea serving Christmas log cakes, warm scones, Christmas tree meringues and more. For an adults-only experience, Astor Bar has you covered with a 5-course brunch inclusive of free-flowing red and white wine, cocktails and spirits.
For reservations and enquiries, please call +603 2727 6666 or email thebrasserie@stregis.com.
2. Element Kuala Lumpur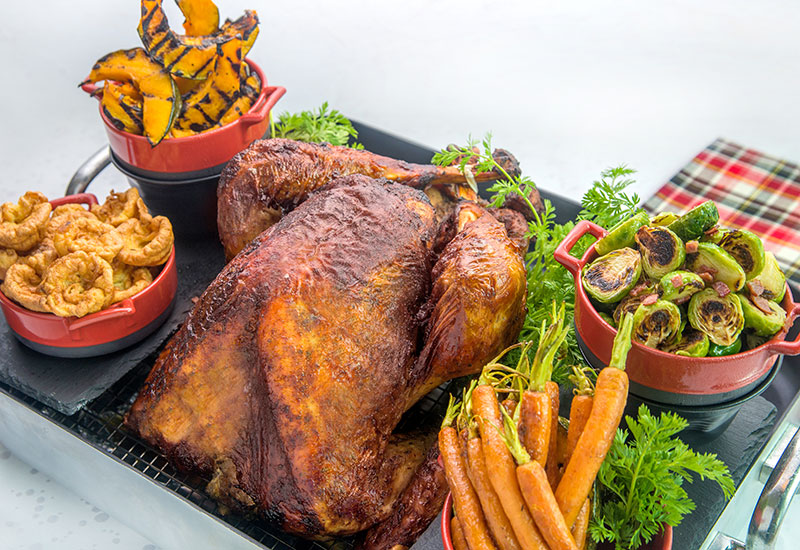 For a dining experience that's complete with cityscape views and special performances, head over to Element Kuala Lumpur's Trace Restaurant & Bar. On the menu are delights from land and sea, including smoked whole Norwegian salmon trout, glazed honey-spiced whole roasted turkey and Australian Angus prime rib. Guests both young and mature will be also be entertained throughout the meal with friendly clown acts, a choir performance and a visit from Santa Claus. The festive menu is available only for Christmas Eve Buffet Dinner and Christmas Day Buffet Brunch.
For more information or to make a reservation please call + 603 2771 3388 or email ZainalAbidin.Sapari@elementhotels.com.
3. Sheraton Petaling Jaya
Whether you prefer Chinese, Japanese or a mix of both and international flavours, Sheraton Petaling Jaya has just the place for you. Savour daily themed dinner buffets at its all-day dining hub Feast, available from the 17th to 30th December. Among the plethora of dishes making up the spread include traditional roasted whole turkey with chestnut stuffing, BBQ beef ribs, stuffed squid and smoked duck. Alternatively, you can enjoy a 6-course Chinese dinner at Yue or an extensive Japanese buffet at Miyabi on Christmas Day.
For more information or to make a reservation, please call + 603 7622 8888 or email dining.spj@sheraton.com.
4. Mandarin Oriental Kuala Lumpur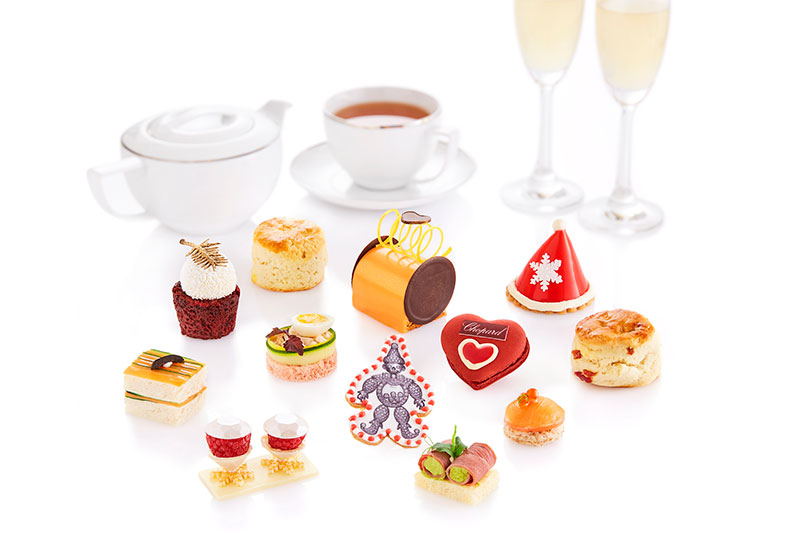 Here's one for you ladies (and gentlemen who appreciate an afternoon tea). Mandarin Oriental KL's Lounge on the Park has teamed up with Chopard to present a Chopard Christmas Afternoon Tea. Inspired by the jeweller's collaboration with the Cannes International Film Festival, it comprises sweet and savoury creations that reflect the brand's signature collections such as the Happy Clown, Happy Hearts, and Palme d'Or. While the spread is Instagrammable enough, guests can also capture memories at the Chopard-adorned Christmas tree. Available from now until 25 December 2018.
For reservations, please call +60(3) 2330 8798 or email mokul-fb@mohg.com.
5, 6 & 7. Troika Sky Dining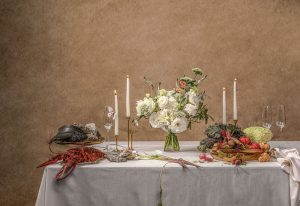 Troika Sky Dining has its kitchens ready to elevate your festive dining experience in every sense of the word with their special menus for the season. Every seat booked before 30th November at any of its dining locations is entitled to a RM50 voucher.
Cantaloupe offers an 8-course dinner with or without wine pairing from 1st to 23rd December; a 9-course dinner on Christmas Eve; and a special Christmas lunch (with free flow champagne at additional charge).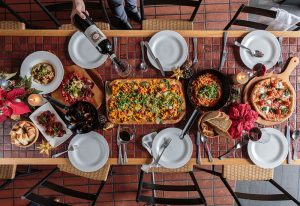 Meanwhile, fans of Italian fare can enjoy Strato's 3-course lunch or 5-course dinner from 15th to 23rd December; 4- or 6-course dinners on Christmas Eve; and a special Christmas lunch (with free flow champagne at additional charge).
For those who prefer an al-fresco dining experience, Fuego promises to impress with its South American cuisine festive menus available from 22nd to 25th December. There will also be a special countdown to 2019 with a guest DJ on New Year's Eve – a great opportunity to catch KL's fireworks!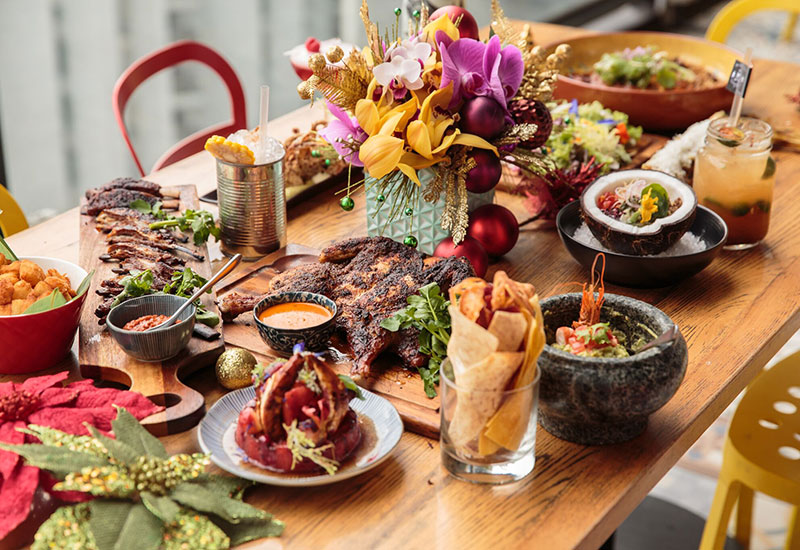 For more information, reservations and enquiries, log on to troikaskydining.com.
8. Nobu Kuala Lumpur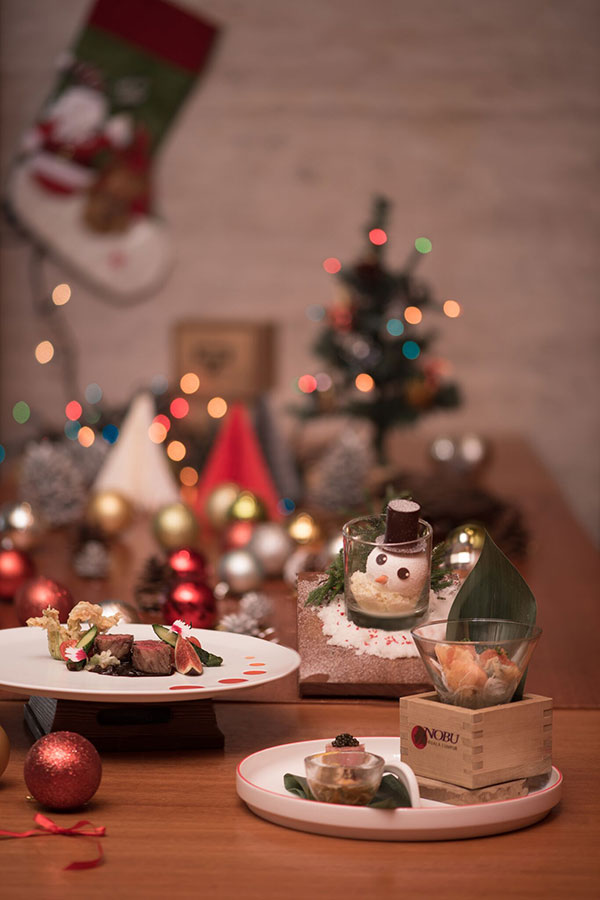 Let Nobu KL's Executive Chef Phillip Leong take you and your loved ones on an omakase journey this festive season with two specially curated menus. Available from 22nd to 25th December, the 7-course Christmas Omakase dinner will feature premium Japanese dishes such as Green Tea Smoked Salmon & King Prawn and Wagyu with Wasabi Black Bean Glaze. A separate 5-course Christmas Omakase lunch is also available on 24th and 25th December, which features the signature Nobu Style Sushi Cup alongside other toothsome dishes. Guests dining on Christmas Day will also enjoy live entertainment throughout the evening.
For inquiries or reservations, please call 03 2164 5084 or WhatsApp 019 389 5085.
9. The Westin Kuala Lumpur
How about a trip to Christmas Village, Santa's Lapland or Oriental Haven? You don't have to go far; you'll find them all at The Westin Kuala Lumpur. Savour a sumptuous buffet at the festive village-themed The Living Room for Christmas Eve dinner or Christmas Day lunch. Dig into a Bubbalicious Dinner at Prego for a flamboyant spread of Italian flavours including baked stuffed quail, cod fish and lamb rack. Or relish in a heart-warming 5-course set dinner on Christmas Eve or Dim Sum Brunch on Christmas Day at Five Sen5es. W westindining.com.my
For more information or to make a reservation please call + 603 2773 8338 or email WestinDining@westin.com.
10. Brasserie Fritz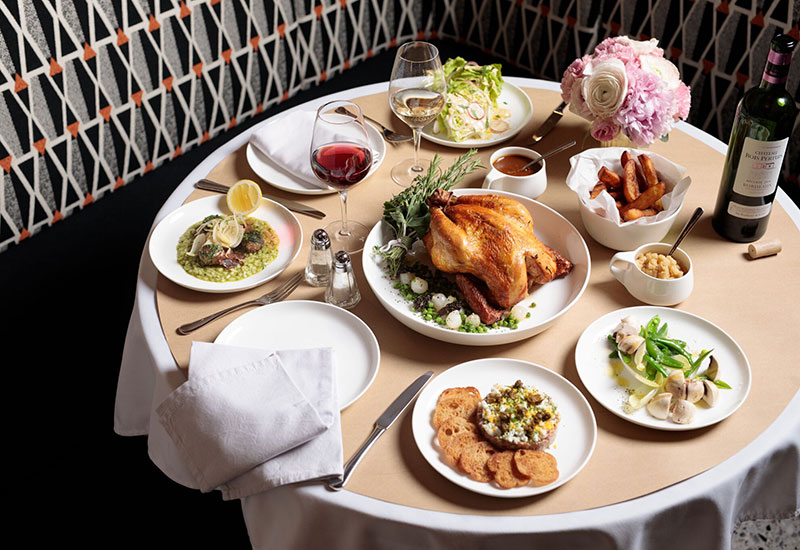 Under the Troika Sky Dining Group is another establishment worthy of this list: Brasserie Fritz. The French diner is offering a festive menu from 1st to 23rd December, followed by a Christmas Eve menu on 24th December and Christmas Brunch spread on the 25th. Customers can also order a Christmas Turkey served with stuffing and condiments throughout the promotional period at RM600+ (feeds 10 to 12 pax). Orders for the turkey must be made two weeks in advance, ending 16th December, so hurry while you can!
Images: Courtesy of respective establishments