In what was a ripe year for the automotive segment, BMW, Mercedes-Benz and Porsche pulled off impressive performance on the back of increased sales and improved service.
Year after year, automakers set greater targets in terms of releases and sales. This might have something to do with the fact that Malaysian and global markets alike just can't get enough of these four-wheeled wonders, especially as the tech is refined and aesthetics revamped.
In what was a ripe year for the automotive segment, BMW, Mercedes-Benz and Porsche pulled off impressive performance on the back of increased sales and improved service. We bring you the details of what went down for these automakers in 2017.
BMW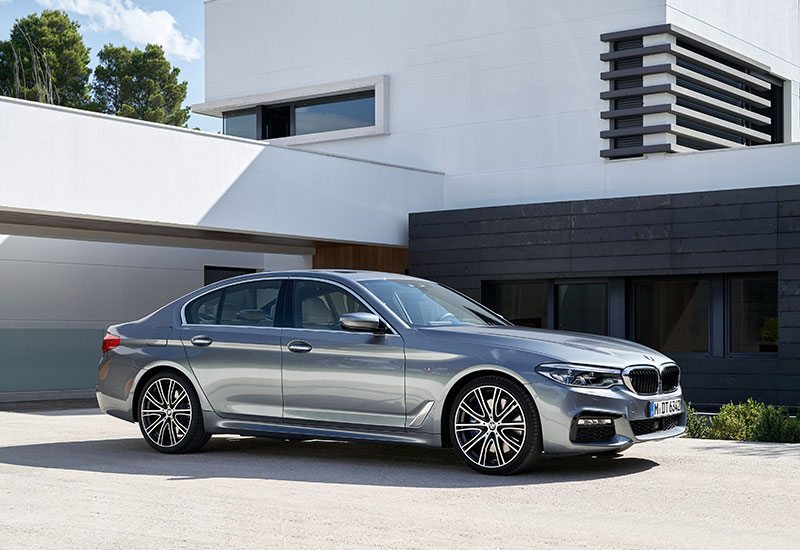 Vehicles sold in Malaysia: 12,680
Vehicles sold globally: 2,463,526
2017 saw a collective 18% growth of the BMW brand in terms of delivery, compared to 2016.
Breakdown: BMW 3 Series, BMW X5 xDrive40e were largely responsible for this with 3,564 and 3,000 global delivery numbers respectively. BMW 740Le xDrive caught the attention of 400 with its futuristic concept of luxury mobility. The latest BMW 5-Series caught the eye of 1,600 with its progressive sport-business sedan identity.
Covering BMW, MINI and BMW Motorrad, BMW global sales reflect a 13.2% increase in units delivered for BMW Motorrad (1,052 units) and a 3.2% growth for MINI (1,010 units). BMW Motorrad revealed five new motorcycles: BMW S1000RR, BMW R1200GS, BMW K1600 GT and Bagger and BMW R nineT Urban GS. MINI added the new MINI Countryman, MINI John Cooper Works Clubman and MINI John Cooper Works Countryman to its portfolio.
Beyond vehicles: Regional Parts Distribution Centre facilities at the Free Trade Zone of Senai International Airport, Iskandar Malaysia, which BMW pumped RM 130 million into for regional facilities support in over 22 countries.
Moving forward: BMW will continue to focus on developing its eDrive Technology for hybrid vehicles. BMW Malaysia will begin delivery of the first BMW 3 Series, 5 Series, and 7 Series to Vietnam and Phillipines, with its Kulim assembly plant amping up production to 10,000 vehicles in 2017.
For more, visit the official site or follow BMW on Facebook.
Mercedes-Benz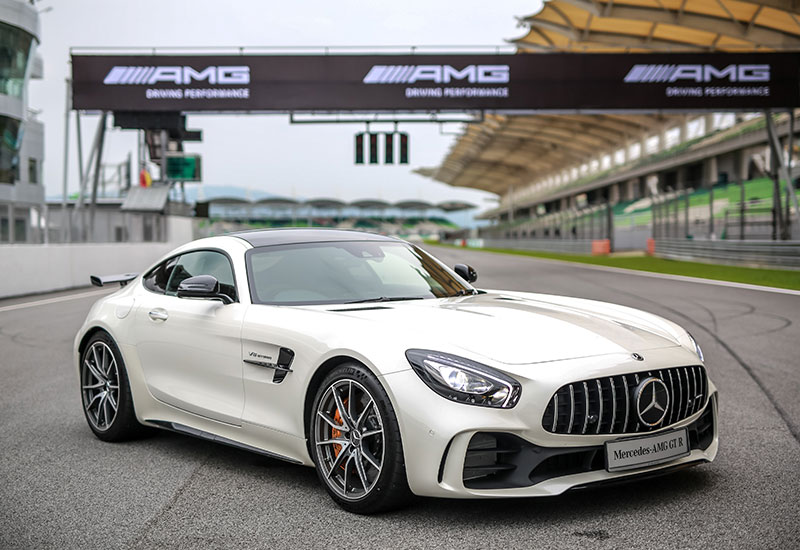 Cars sold in Malaysia: 12,045
Cars sold globally: 2,300,000
Asia Pacific displayed the strongest growth in 2017 for Mercedes-Benz with 875,259 units delivered – a record-breaking feat representing 2.3% year-on-year growth compared to 2016. We saw 17 new models emerge from the house of the three-pointed star.
Breakdown: Locally-produced limousines lead the pack with 7,041 units sold, followed by 2,599 SUVs spurred by GLC 200 and GLC 250 making it to our shores. Compact cars recorded 2,031 sales while Mercedes-Benz Dream Cars segment is responsible for 374 units.
Mercedes-Benz celebrated its 50th anniversary with AMG with a six-model release:  Mercedes-Benz E 43 4MATIC, SLC 43, C 43 4MATIC, C 43 4MATIC Coupe, GLC 43 4MATIC, GLC 43 4MATIC Coupe, and most recently the AMG GT R.
Beyond vehicles: Investing over RM 1 billion in its Pekan Production Plant (which churned out 9,286 units last year including Mercedes-Benz S 400 h, C 350 e and E 350 e) and MBM Training Academy reflects the brand's commitment to turning Malaysia into an EEV hub. Mercedes-Benz Malaysia also launched a charging station at Bangsar Shopping Centre and hosted legendary explorer Mike Horn on his Pole2Pole voyage's Malaysian stop.
Additionally, nine new dealerships were launched and others upgraded, with Auto Commerz Shd Bhd announced as a new dealer group.
Moving forward: Customer satisfaction being of primary importance, Mercedes-Benz Malaysia will continue to focus on providing best products and customer experience. Teaser: We'll see a fresh iteration of superior electric mobility tech emerge from the EQ brand in the coming year.
For more, visit the official site.
Porsche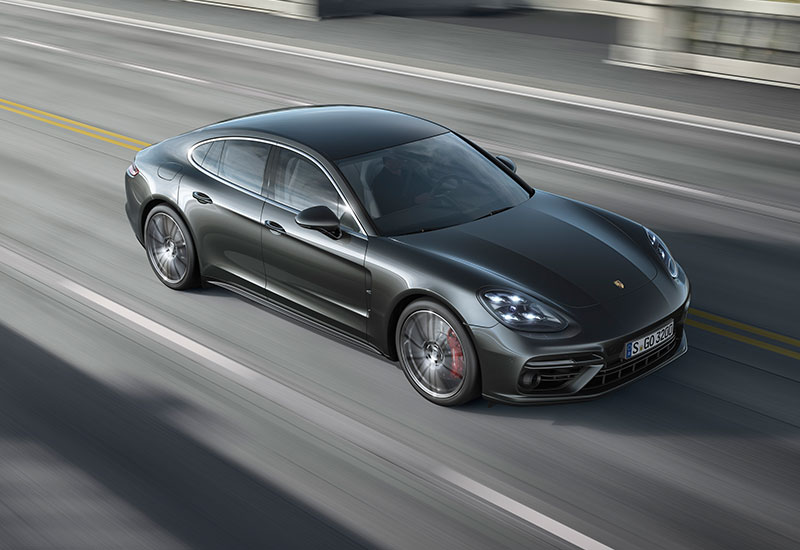 Cars sold in Asia Pacific, Africa and Middle East: 98,399
Cars sold globally: 246,000
Once again, hybrids ruled the game. In Porsche's case, it was focused on top model Turbo S E-Hybrid.
Breakdown: The new Panamera saw an 83% delivery increase compared to 2016 with 28,000 units. 718 other models were also let out into the world, including 25,999 mid-engine sports cars and 32,000 911s. However, the best-selling Porsche was still the Macan at a solid 97,000 units.
Moving forward: As the latest Cayenne rolls out to USA and China, Porsche will look to further serve the latter as its largest single market.
For more information, visit the official site.
Images courtesy of respective automakers.