Bell sleeves are evolving into ruffle sleeves and corset tops into corset belts. Have you spotted the difference?
We all know that what goes around comes around, especially when it comes to fashion trends. These past few seasons, we have come to love our bell sleeves and ripped jeans trends, but unfortunately, those are soon to be passé.
Now wait a minute – though those trends may pass, some of their elements still live on, or rather, evolve into new trends altogether. Here's what's everyone's wearing this spring/summer 2017.
Bell sleeves to ruffle sleeves
Herve Leger SS16 Skyler cutout stretch jacquard-knit mini dress & Nicole Kidman in Alexander McQueen at the 2013 Cannes Festival.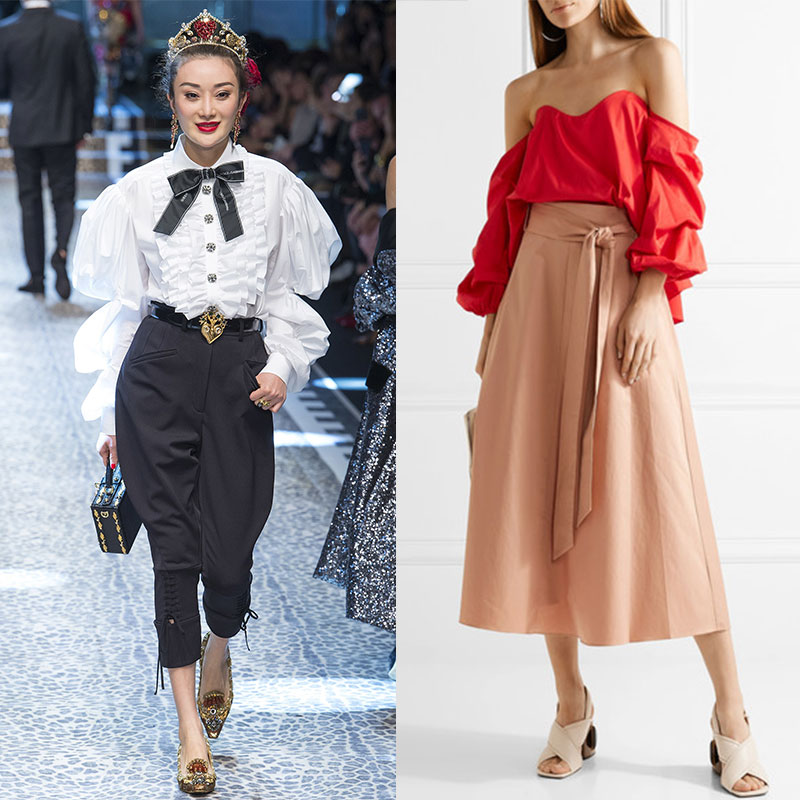 Dolce & Gabanna 2017 Fall RTW, Caroline Constas Gabriella off-the-shoulder cotton-blend poplin top.
Bell sleeves have made recurring appearances on the runways and in stores the past few seasons, but of late, ruffle details seem to be taking over. Formerly popular in the 70s (like we said, what goes around comes around), the bell sleeves trend features short or long flares on the sleeves ending anywhere from the elbow to the wrist. Similarly, the ruffle sleeve has flares, but with added frills and/or gathers for a more dramatic effect.
Sheer tops to sheer dresses, bottoms and everything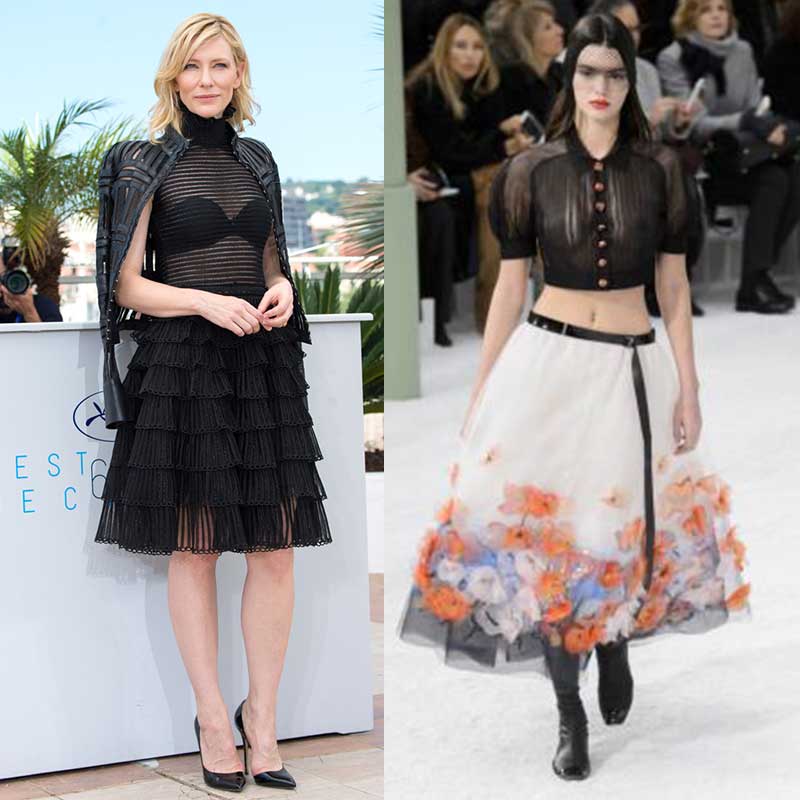 Cate Blanchett in a sheer top from the Atelier Versace Fall/Winter 2015 collection, Kendall Jenner in a sheer top from Chanel's Paris Fashion Week 2015.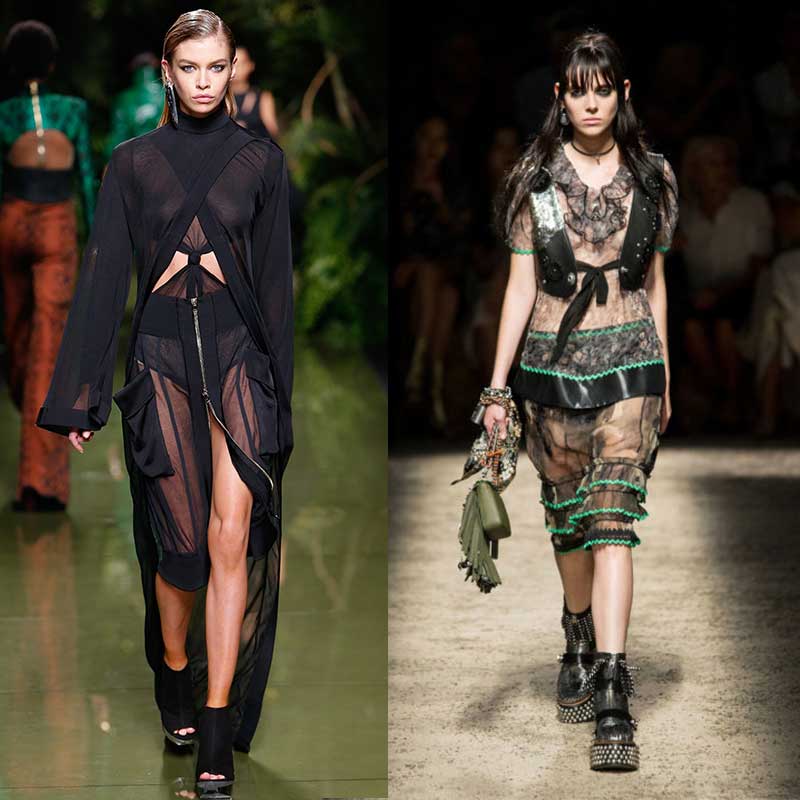 Balmain SS17, Coach SS17
Looks like sheer clothing are here to stay, and if anything, designers seem to be adding a lot more sheer into their designs than before. What used to be just sheer tops layered over fancy bras have now become sheer bottoms, sheer dresses and sheer everything else.  While we're not sure how wearable this trend is in reality, fashionistas like Kendall Jenner and Rita Ora have been spotted in considerably sheer outfits on the streets on numerous occasions.
Symmetrical cutouts to random cutouts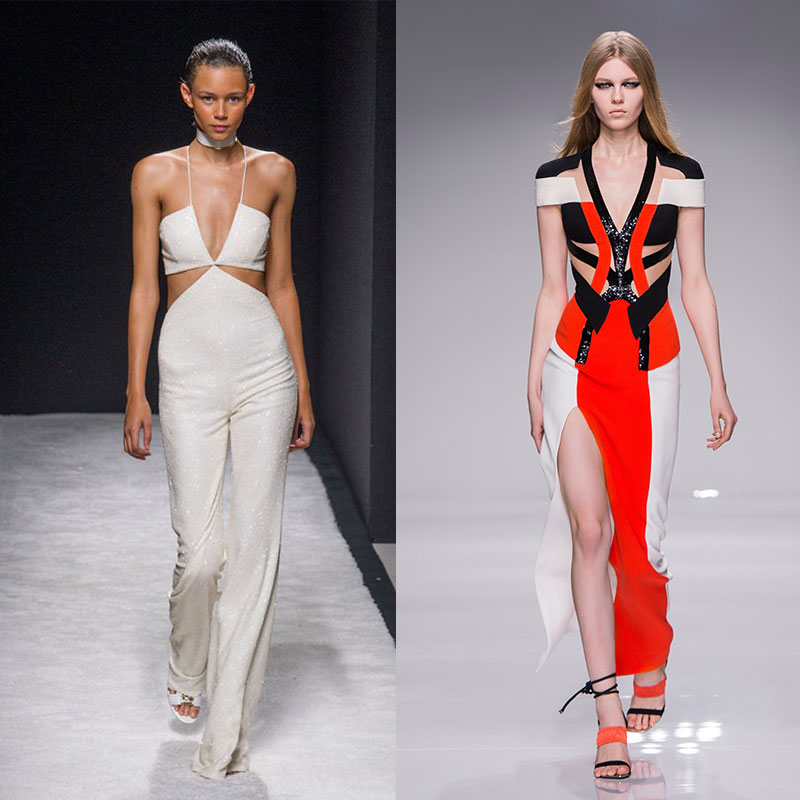 Balmain 2015, Versace SS16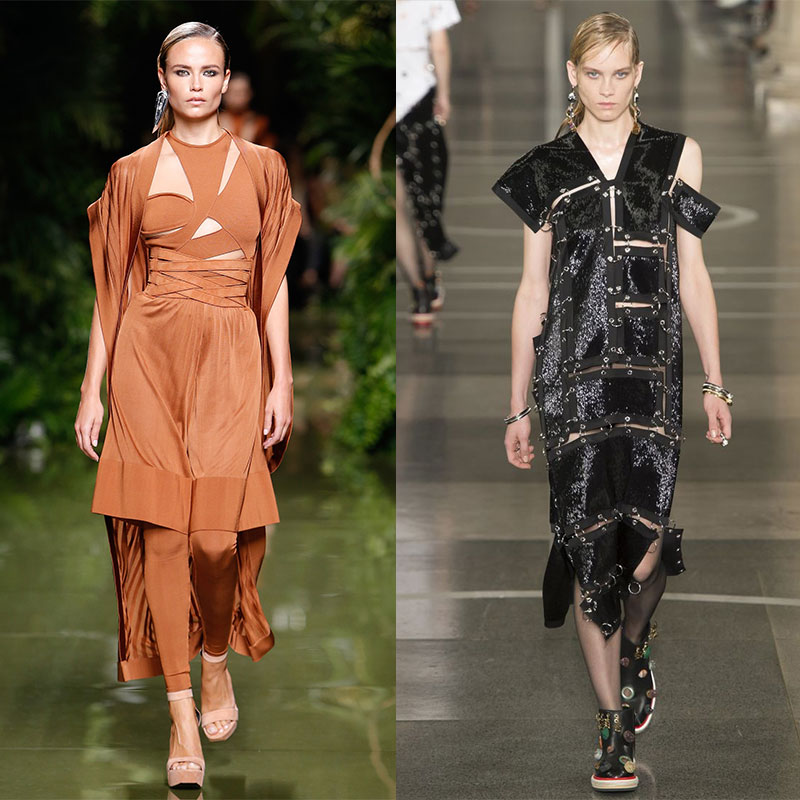 Balmain SS17, Christopher Kane SS17.
When the cutout trend first rose to popularity, it was mostly symmetrical in design, though varying in shapes and sizes.  There were cutouts on the shoulder, sleeves, sides of the waist, and under the chest; but they were usually in equal proportions. Now, it seems that designers have decided to cutout pieces of clothing in the most random shapes and parts.
Ripped jeans to embroidered jeans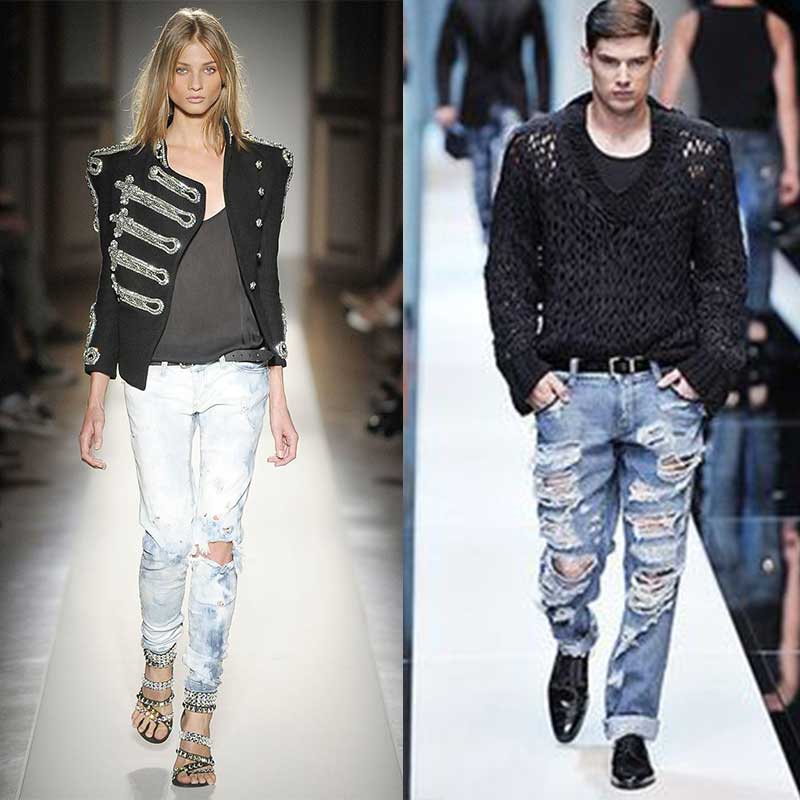 Balmain Spring 2016, Dolce & Gabanna Spring 2010.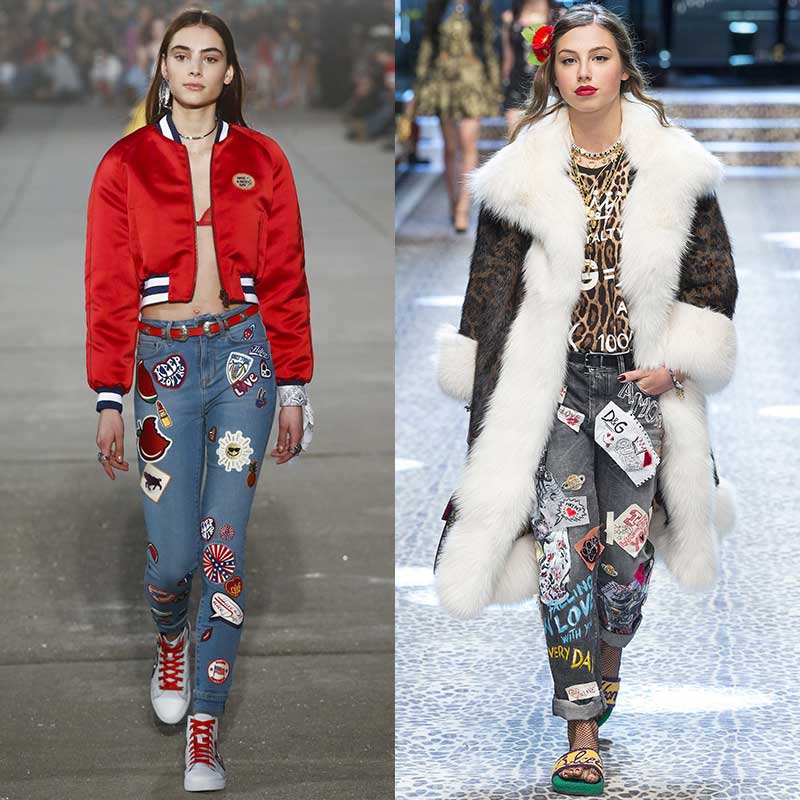 Tommy Hilfiger 2017 RTW, Dolce & Gabanna Fall 2017.
To be honest, we doubt the ripped jeans trend will be over anytime soon, but that doesn't mean it can't share the limelight with its sister, embroidered jeans. Of course, the latter is not unheard of before, but it has recently resurfaced in the fashion scene. From flower motifs to quirky patches, we guess denim never gets old after all.
Corset tops to corset belts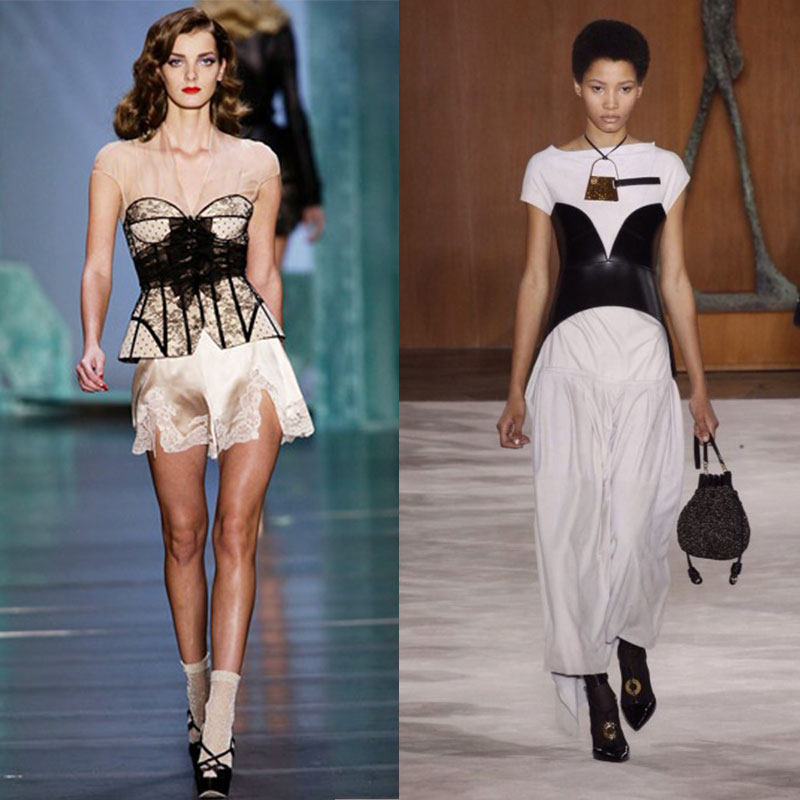 Dior Spring 2010, Loewe SS16.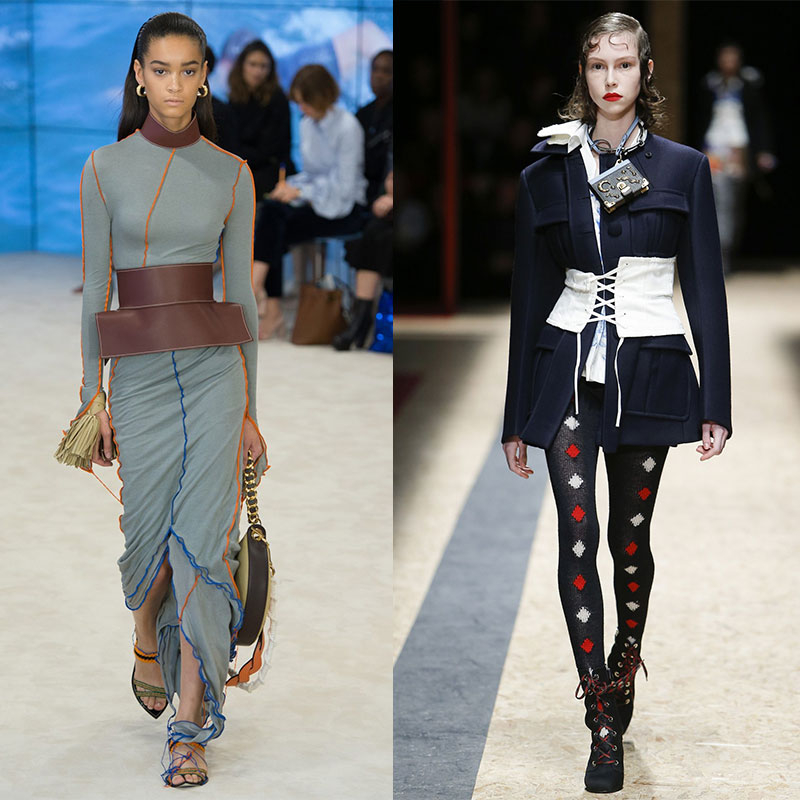 Loewe SS17, Prada SS17
Corsets have been an on-and-off trend since even before the sixteenth century, so it's no surprise that the trend is back again this year, albeit taking form of a belt instead of a top or innerwear. With the same purpose of highlighting female curves and shaping a smaller torso, the corset belt is usually thick in width and made of sturdy material like leather or denim.
Fur slides to satin slides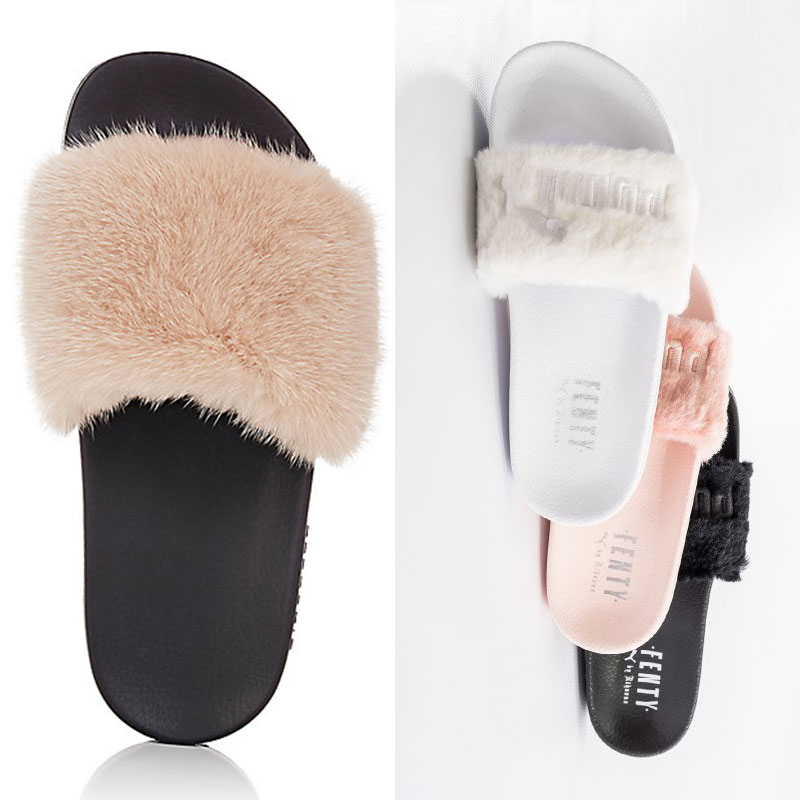 Givenchy, Fenty Puma by Rihanna.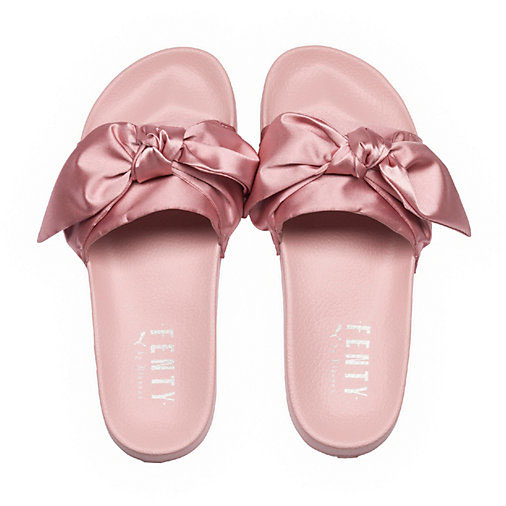 Fenty Puma by Rihanna satin slides
We love how convenient and comfortable slides are, and when fur slides became a thing, those who caught on probably thought they found heaven for feet. So who would have known there would be another material that could match, if not better, fur slides? Enter satin slides, the new footwear solution to your aching feet after a day of walking in heels. You're welcome.