The salon offers just the solution for KL-ites to cleanse the mind off work, scrub away the stress and polish the body before the next social gathering comes around.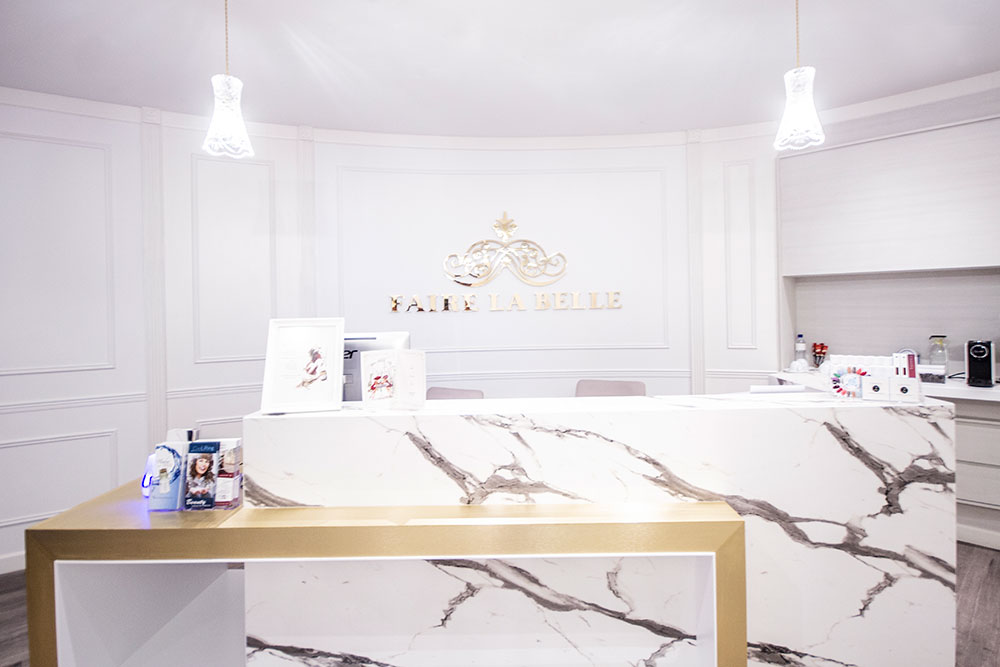 The French have long been associated with romance, luxury, art and beautiful things, so much so that the language is used around the world to describe as such. Expressions like avant-garde, crème de la crème and savoir-faire are just a few examples we commonly hear in English today.
Faire La Belle, translated as "to make the beautiful", echoes that notion with an array of beauty and personal care services designed to make everyone (yes, men and women included) feel utterly pampered.
Located on the second floor of Ample West@Menara 6 in Kuala Lumpur, the salon offers just the solution for KL-ites to cleanse the mind off work, scrub away the stress and polish the body before the next social gathering comes around.
I'm no French, but I sure do appreciate some pampering every once in a while. With that, I popped by for a visit.
A charming spot for indulgence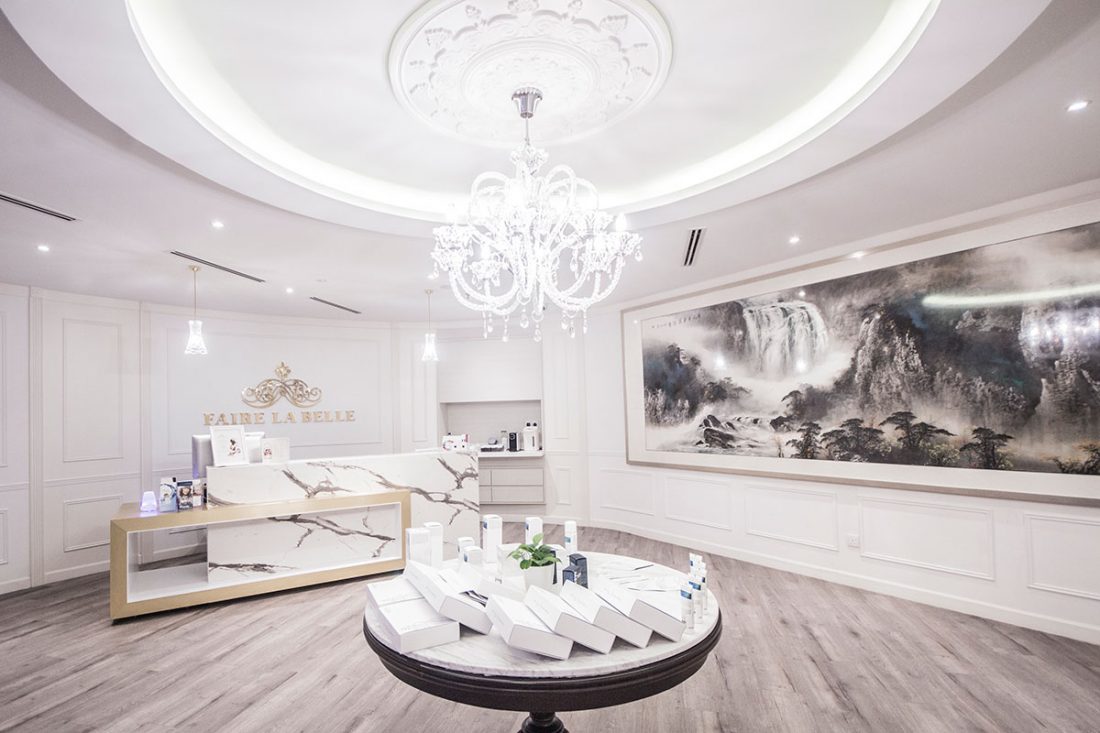 The first thing I notice as I arrive at the entrance is how aesthetically pleasing the space is. Gold accents decorate the tables and lamps contrasted against white-washed panelled walls (I'm a big fan of the colour theme) while a magnificent glass chandelier radiates light from the centre of the room.
Armchairs and tables sit elegantly at a corner, with plenty of personal space to go around. I am told that the lounge doubles as an event space or a stop for coffee and bites during tea break or before treatment.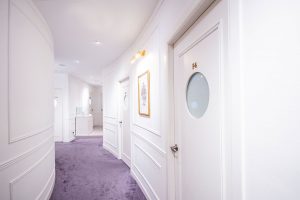 Further inside is a row of private treatment rooms, which come with en suite (fun fact: the term is of French origins too) bathrooms. This comes in handy for treatments that require you to wash off excess product in between steps or if you decide you want a shower after.
The state-of-the-art equipment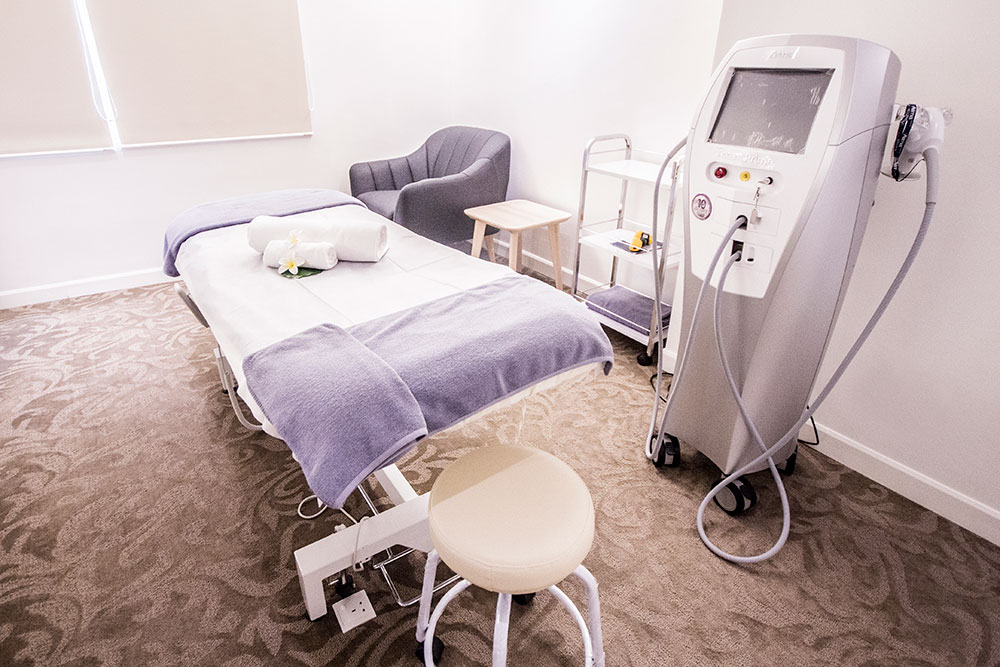 One of the unique services available here is the range of Alma treatments, which uses state-of-the-art Alma Lasers equipment from Germany. Combining ultrasound and Radio Frequency technology, the Alma Prime Machine provides tailored solutions from body and face contouring to skin tightening and aesthetic enhancement.
Another device worth mentioning is the paraffin wax machine, which I get to try together with a hand massage. Here's how it works: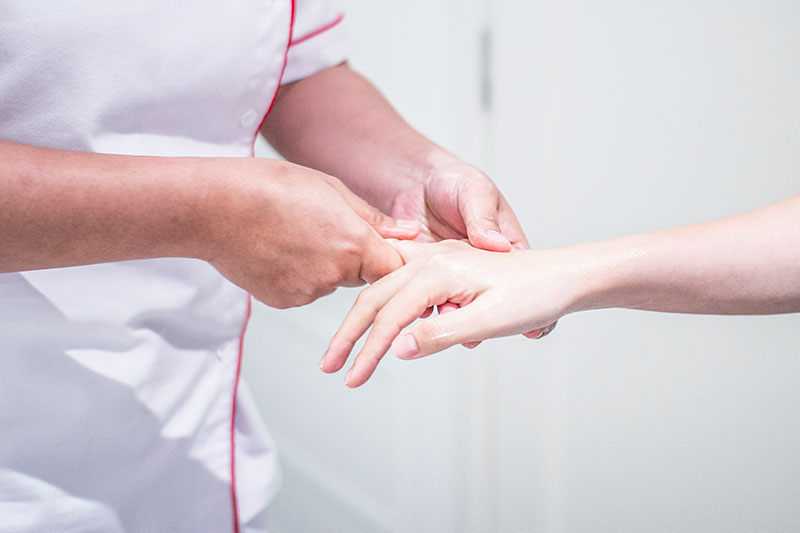 First, my therapist applies a generous amount of lotion on my hands before gently massaging my palms and fingers.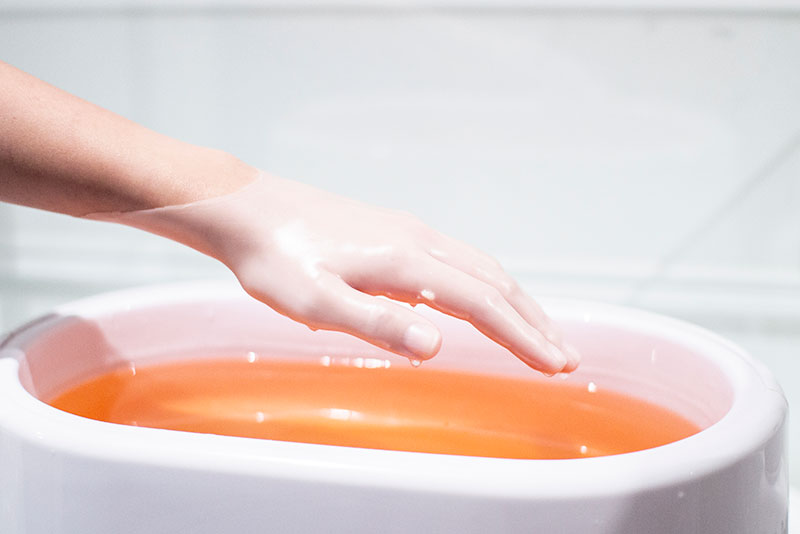 Next, I am required to dip my hand into the paraffin bath for a few seconds, then remove it to allow the wax to cool and harden. I repeat this about three times for both hands.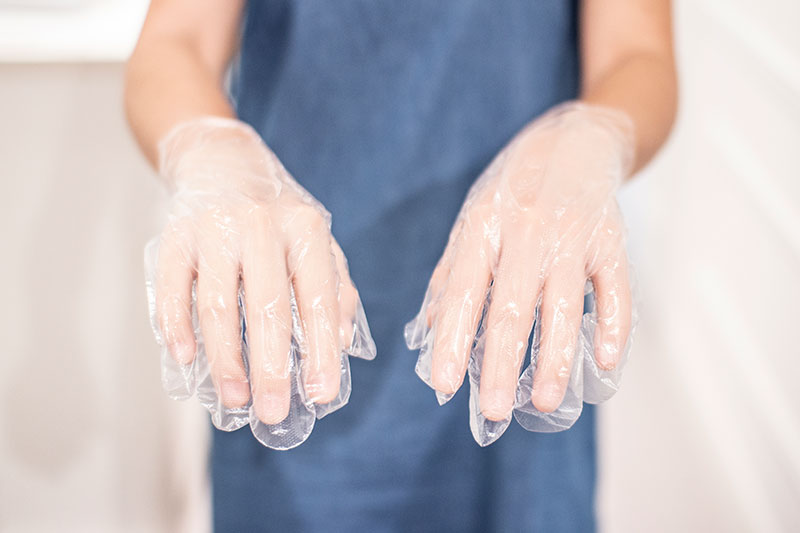 Then, the therapist covers my hands with plastic gloves to keep the wax in place for about 10 to 15 minutes. This allows my hands to absorb the lotion and moisture better. When the therapist finally removes the gloves and wax, my hands are soft, smooth, relaxed and moisturised!
Our rejuvenating full body treatment
The hand massage is just the prelude. What comes next is a thorough Stem Cell Body Slim Treatment, which is essentially like a full facial, but for the body. My therapist explains what will entail in the next two hours and then leaves me to my own privacy. Seeing as there's no time constraint, I take my time to slip into my bath robe and sip on my tea, readying my body and mind for indulgence.
My therapist arrives shortly after I press the call button and the treatment begins. She starts by exfoliating my skin, carefully massaging product from my neck down to my feet. The micro granules smell pleasantly of apple, I think to myself as she explains its benefits, such as removing dead skin cells and evening skin tone. About fifteen minutes later, I wash off the product and await the next step: serum.
She repeats the application process while I enjoy the cooling effect of the serum – it feels like instant hydration on the skin. Moving on to the body mask, she slathers a generous amount of product all over my body before wrapping it to let the mask do its work. Before leaving the room, she warns me that the mask may have a burning effect and assures me that it's a normal side-effect from toning, refining and regenerating the skin. My exact thoughts? Yikes!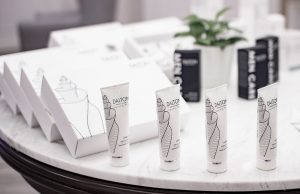 I won't lie, things do get uncomfortable in that body wrap. The burn is real, but I distract myself with the tune of Pachelbel's Canon in D playing in the background while thinking: no pain, no gain, right? Soon enough, my therapist returns to remove the wrap and I hurriedly wash off the product in the shower.
Is it worth it? My skin does feel velvety and deeply hydrated, though some parts are slightly red from the heat. I check my upper back – where I tend to get bumps and pimples – and find it much more even and smoother than before.
Satisfied, I proceed with my final treatment, a Relaxing Full Body Massage – my favourite part of it all. I must say, my therapist gives one of the best body massages I've had the pleasure of experiencing. Her firm yet soothing motions, especially along my back (where a writer like myself commonly suffers aches) are almost like a sedative. At the end of it, I am renewed, rejuvenated and genuinely pampered.
La vie est belle.
Location: Unit A-M2-1, Ample West@Menara 6, No. 6, Jalan P Ramlee, 50250 Kuala Lumpur
Opening hours: Mondays to Fridays – 10am to 7pm; Saturdays – 10am to 4.30pm (Closed on Sundays)
For more updates on their services and promotions, follow their Instagram page @fairelabelle.
Photography: Gan Yew Chin