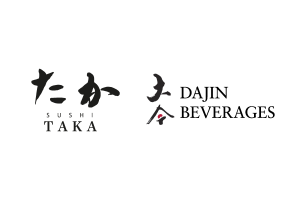 One of the rules of eating sushi correctly is: don't wait for others when eating your sushi.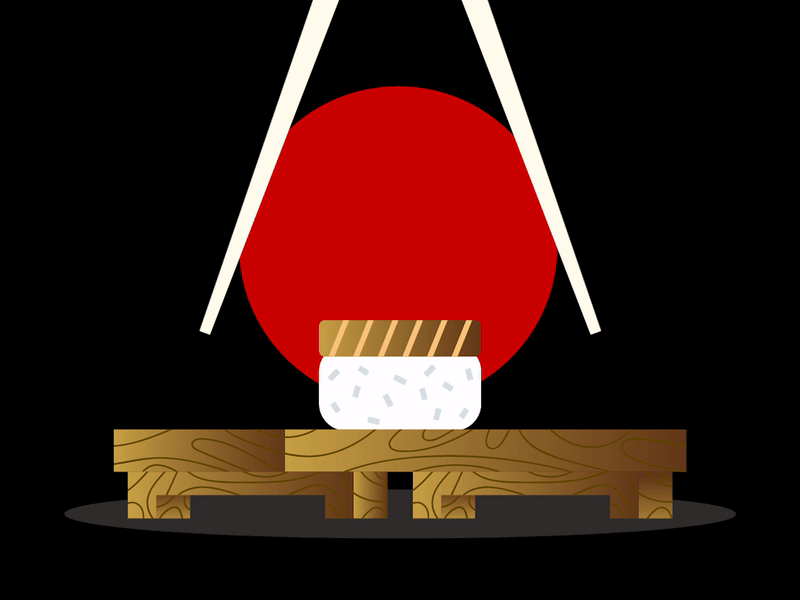 It's International Sushi Day, so what better way to commemorate it than treating yourself to some fresh sushi? But before you start hitting up your nearest sushi joint, do you know that there are certain rules of etiquette that's meant to be practised when eating sushi? We spoke to Chef Hirohisa Suzuki from TAKA at The St. Regis Kuala Lumpur on the do's and don'ts when eating sushi.
Don't wait for the rest
Some rules differ from Western dining etiquette, for example: there is generally a 5-10 second rule depending on the chef. This means that upon being served, you should eat your sushi within the 5-10 second timeframe. This is unlike the Western mannerism where you should wait for everyone to receive their course before you eat. The reason for this is so that you are able to enjoy the ideal sushi.
Don't leave your sushi sitting out
First off, it affects the airiness in the rice. Each grain of rice in the sushi sticks together when you pick it up, but it should naturally open up in your mouth. That airiness is what allows you to taste every grain of the seasoned rice, allowing you to savour its texture and flavour. If you leave the sushi on your plate too long, you end up losing the airiness of the rice, making it stick and clump together more.
The temperature of the rice also matters. The chef will serve the sushi to you with rice in different temperatures according to the fish it is paired with. If the rice cools down too much, it alters not only the taste of the rice, but the overall pairing with the fish as well.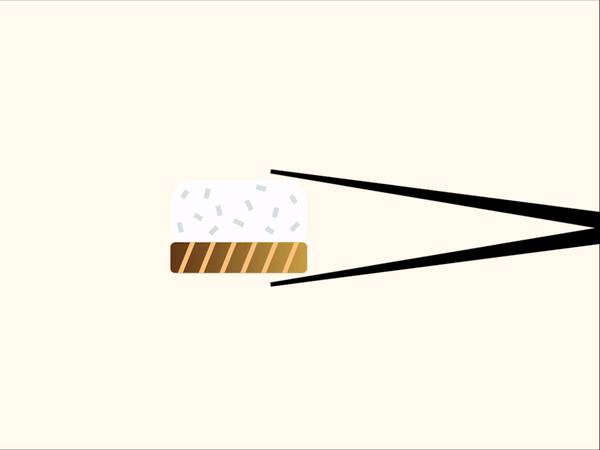 It's okay to eat with your hands
Sushi can actually be eaten with fingers or chopsticks. However, the most important thing to note is to have the chopsticks or fingers to be parallel to the sushi and not upright. Upright chopsticks will cause the sushi to break apart – which puts a real damper on your entire sushi experience. If you're worried about your fingers smelling like fish or soy sauce while eating, fret not as a sushi restaurant will generally provide a separate wet napkin for you to wipe your fingers after each course. This also helps to prevent the napkin you use on your lap to have that fishy smell.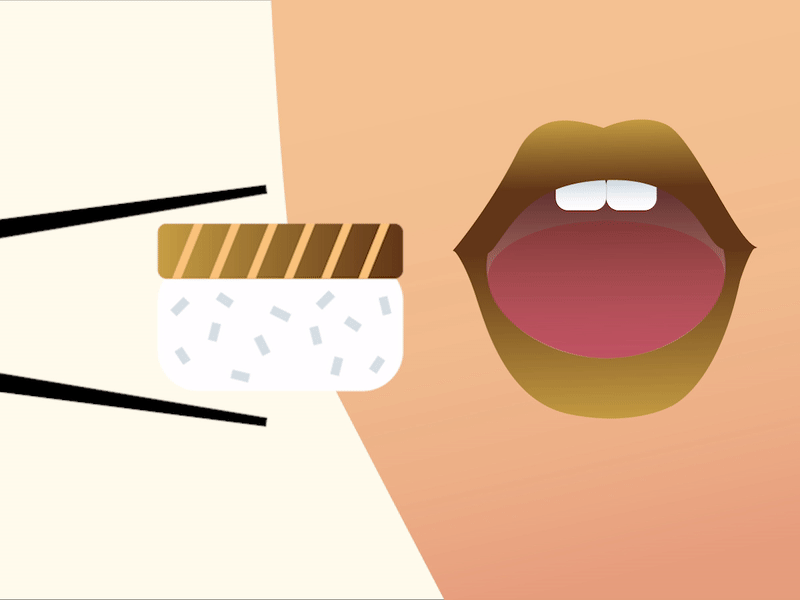 Eating different types of sushi
Sushi may come in many forms, but it doesn't mean that they are meant to be consumed the same way. Here are some of the correct ways of eating some of the most commonly served sushi:
Maki and Nigiri sushi must always be eaten in one go, and never multiple bites. This is because the chef has made the sushi in the ideal size, according to what he believes is the best combination of rice to fish ratio to provide the perfect texture and balance of flavours. Speaking of the Nigiri sushi, the best way to eat it with the fish side down. Any food that faces your tongue will have you receive the most flavour, so you'll be able to savour the delicate taste of the fish by eating fish-side down.
When eating Sashimi, you should always put wasabi and its condiments – when provided – on the sashimi then wrap the fish around it. After that you can dip it in the soy sauce before eating.
Temaki (hand rolls) is also another sushi that doesn't require dipping in soy sauce. It's meant to be eaten with the hands, and never with chopsticks.
When it comes to condiments such as wasabi and soy sauce, never mix them as to not allow them to overpower each other. Also, do not ever ask for more soy sauce and wasabi, requesting for more condiments imply that your meal wasn't flavourful enough.
Ginger should never be eaten with sushi. It's only there to be a palate cleanser in between courses, so that you are able to enjoy the various flavours throughout your meal.
White, silver, red fish, in that order
When going through a multiple-course sushi meal, traditional menus usually have you start with a few appetizers such as Sashimi. Next, you'll be served a grilled fish before having Nigiri. As you begin the Nigiri course, you will progress from light-tasting fishes to ones that carry more robust flavour. As a rule of thumb, most traditional sushi restaurants will serve white fish at the start, and then silver fish. Tuna cuts such as Akami, Chutoro, or Ootoro come towards at the end due to their fat content, and ending with Anago. You will finish the meal with either a Temaki, or Maki, and then a piece of Tamago with Miso soup. Dessert is not usually served.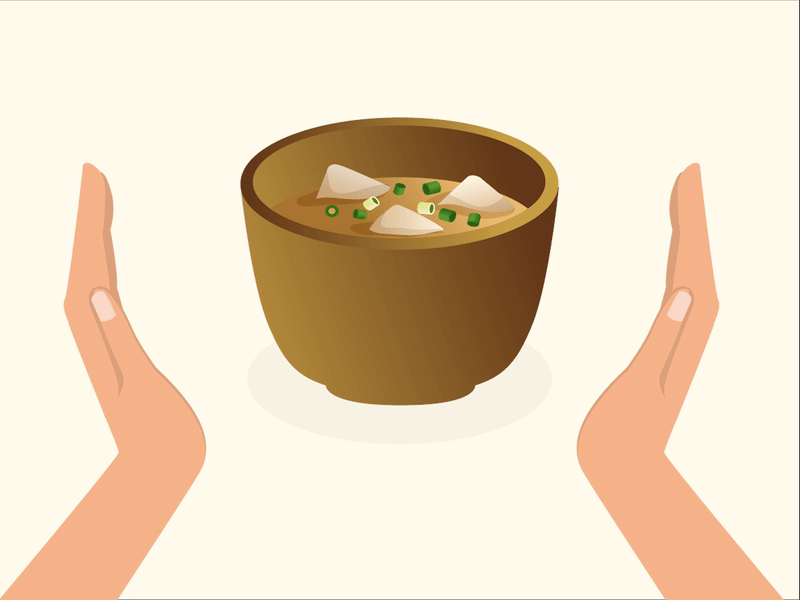 Drink miso soup directly from the bowl
Even drinking Miso soup has its own rules. Usually it is served at the end of the meal together with Tamago. When drinking Miso soup, hold the bowl with two hands and drink directly from the bowl.
Pair it up with sake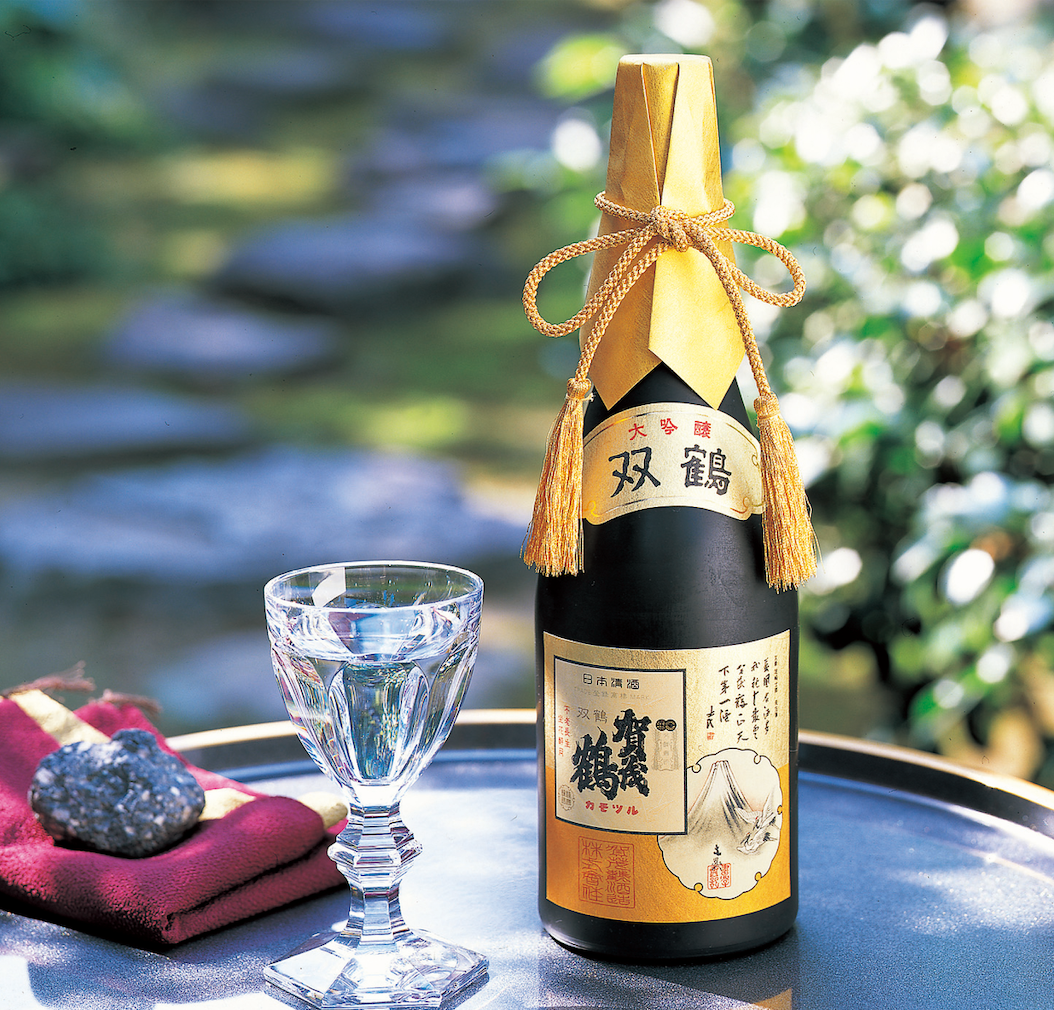 Daiginjo 'Soukaku Kamotsuru'
Daiginjo 'Soukaku Kamotsuru'
(Swipe left for more)
If you're someone who loves to pair their sushi with sake, opt for dry sake. Dry sake helps to enhance the flavours of the fish, while sweeter sakes will end up overpowering the delicate flavours. The latter is more suited for pairings with red meats. Acidity in the sake is also important as it brings out the natural sweetness in the fish. Kamotsuru from Dajin Beverages is a great option if you're looking for something that's dry yet provides a fine complexity.
Illustrations: Anson Siau